7 December 2020
There's so much of New Zealand's North Island to explore, from the delicious food and wine of Auckland's Waiheke Island to the incredible natural beauty on the drive down to Wellington, New Zealand's North Island truly has it all. Flight Centre travel experts, and New Zealand locals, Will and Jamie, cover off how to get around, what to see and do, where to eat, and more for making the most of this special part of the country.
---
---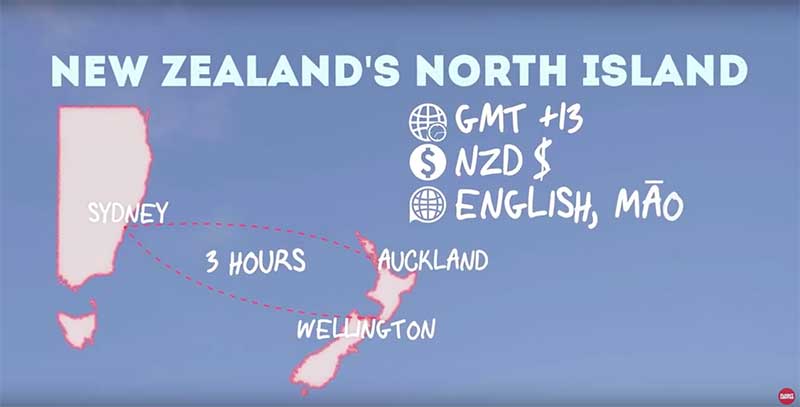 How long is the flight to New Zealand?
It's just a 3-hour flight from the east coast to Auckland.
What's the best way of getting around the North Island?
Driving hands down. The best stops driving between Auckland and Rotorua are Hamilton, Hobbiton and Coromandel, which is known for its hot water beach that acts like a natural spring. Or, further east is the stunning Bay of Plenty.
And don't forget to check out the famous Waitomo glow worm caves too - it's like floating beneath the night sky on a boat! Then between Rotorua and Wellington you have; Lake Taupo, Mount Taranaki, and to the east is Napier and Hawke's Bay.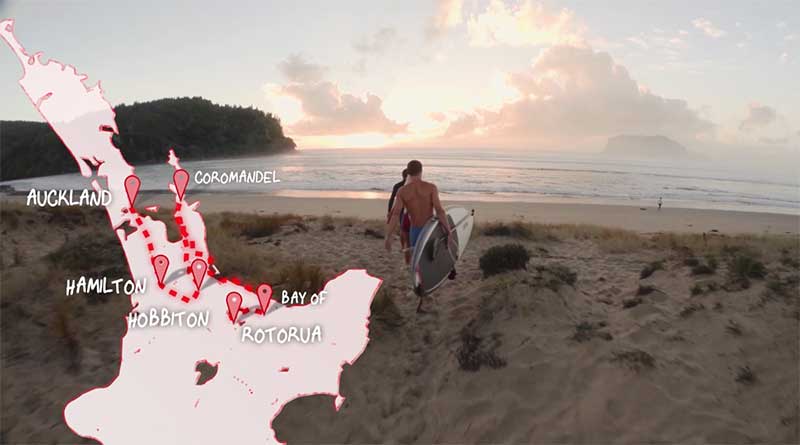 What to do when travelling with kids
There's plenty of action for kids of all ages. Besides all of the adventure parks, hikes and mountain biking trails, head to Hobbiton. Otherwise known as ,The Shire', in The Lord of the Rings and The Hobbit movies! Hot Tip: Adults should take the dusk tour of 'The Shire' which finishes at The Green Dragon Inn with a banquet fit for a hobbit. And in Wellington, don't miss a ride on the Wellington Cable Car!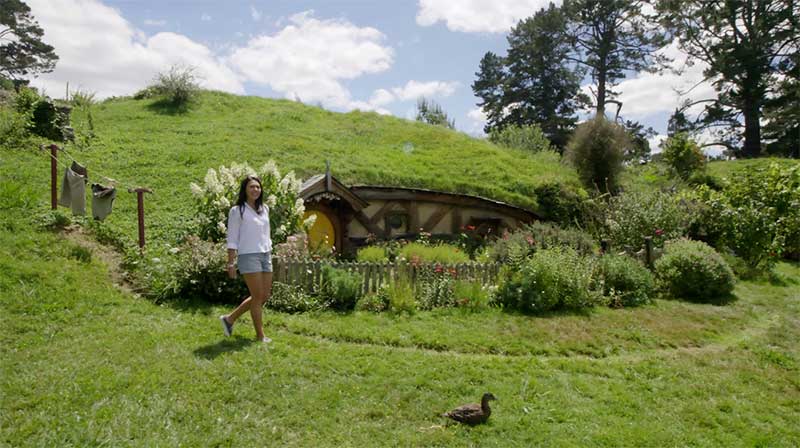 How do you get from the North Island to the South Island?
In just over three hours the Interislander ferry will take you from Wellington to Picton, three times daily. Easy as that.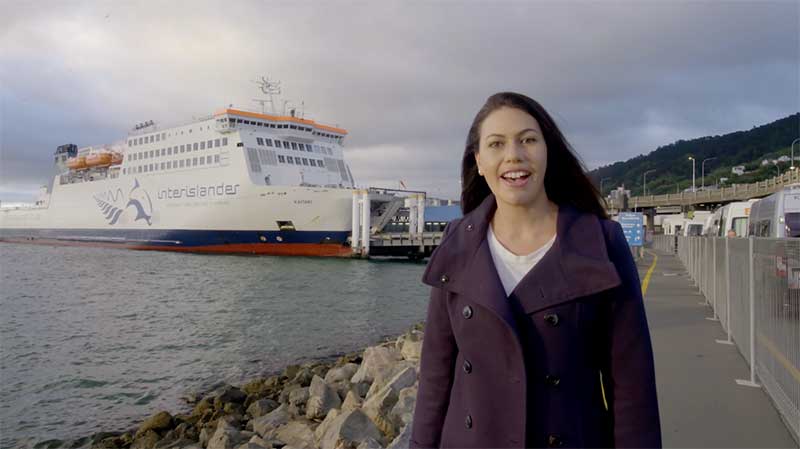 ---
---
What are the best action packed activities on the island?
The Island is filled with incredible natural beauty, sweet-as food, friendly locals and only in Auckland can you kayak to a volcanic island in the morning and base-jump off the country's tallest man-made structure, Sky Tower, in the afternoon.
Sky Tower sits at a breezy 192 metres but if you're after some thrills a little closer to earth, you can't go past Rotorua's world famous Skyline Luge. Or the thrilling Velocity Valley Adventure Park.
What are the North Island's top things to do in nature?
Just a 3 hour drive from Auckland are the Rotorua and Lake Taupo regions which offer shooting geysers and natural hot springs.
Rotorua is where you'll find the heartland of Maori culture and can learn about its heritage. The Te Puia cultural centre is a must while you're in town.
For a touch of indulgence, visit Rotorua's award winning Polynesian Spa. The famous Acidic and Alkaline springs have developed a cult following worldwide. For New Zealand's most colourful geothermal attraction, don't miss the Wai-O-Tapu Thermal Wonderland, also in Rotorua.
A kayak at Lake Taupo can take you to incredible Maori rock carvings or you can take to one of the world's most picturesque cycling routes around the lake.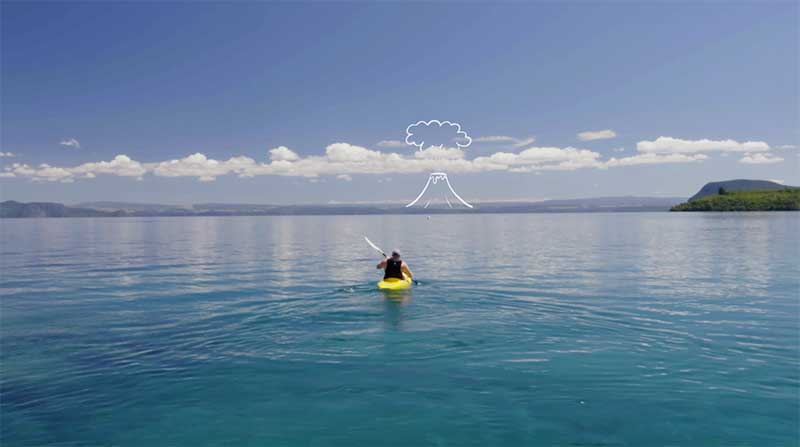 ---
---
What are the island's best restaurants?
The North Island has everything from high end dining to delicious cheap eats.
Pasture Restaurant and Orbit in the Sky Tower are top picks for something more upscale in Auckland.
We also love Elliott Stables and Giapo for ice cream.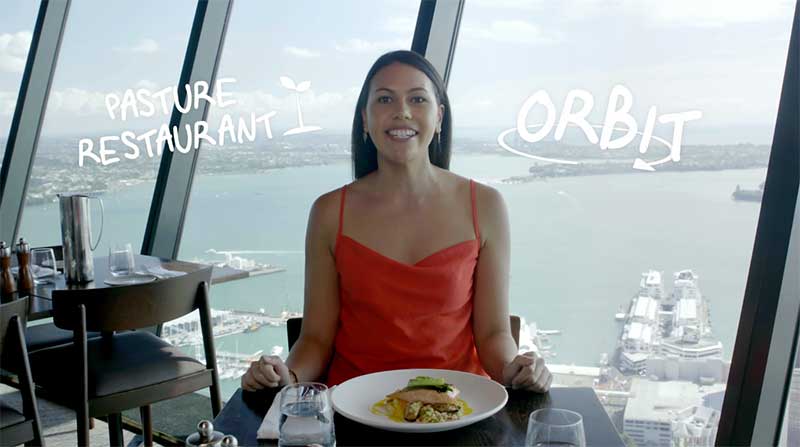 Where are the island's best bars and wine regions?
Looking for a taste of famous New Zealand vino? Take a day trip from Auckland out to the Waiheke Island wineries. The island is just a 40 minute ferry from downtown Auckland.
Waiheke and it's wineries are among some of the best. From Tantalus Estate to Casita Miro, The Boat Shed or Batch Winery for it's incredible Kiwi-style High Tea.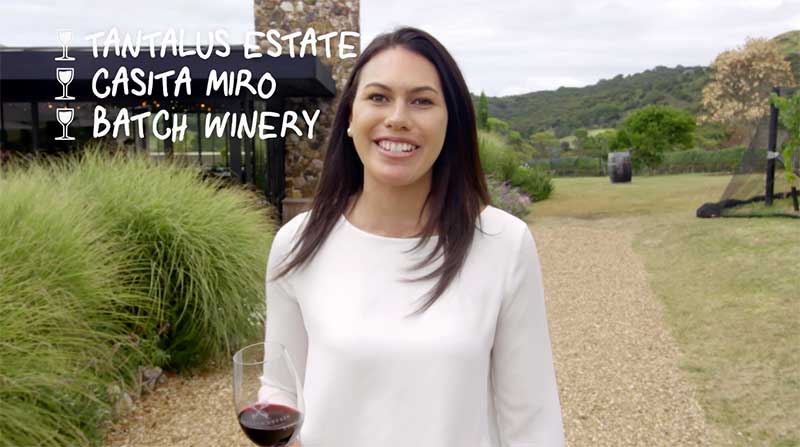 For craft beer aficionados, you can't go past Wellington's Garage Project, located in a quirky old service station. Foodies will also love Eat Street in Rotorua or Apache, home to Wellington's best Banh Mi. While you're in town head to Hannah's Laneway for bars like Hanging Ditch and Shepherd Restaurant.
---
---
Other Travel Articles You Might Like...