4 March 2019
Las Vegas, much like the revolving doors of the hotels dotted along the strip, is constantly ushering in the new and flushing out the old. 2019 brings with it plenty of new and exciting hotels, attractions, bars and shopping precincts. The shows are constantly outdoing the previous ones as are the many renovations of big name hotels. The Hard Rock Hotel & Casino, was bought by Richard Branson and is soon to be a new Virgin Hotel Las Vegas through to the Mandarin Oriental losing some of it's oriental to become a Waldorf Astoria. Not to mention a certain stadium that is set to drastically change the Vegas skyline.
Read on to find out the newest things to do and see on your next trip to Las Vegas, which will surely feel like a whole new city each time you visit:
SoulCycle's New Studio
For those wanting to keep up their fitness routine but still enjoy the club atmosphere of Vegas, SoulCycle is perfect for you. The cycling-centric gym has a brand-new studio located in the Wynn Plaza shopping destination features 62 bikes, vibrant lighting and heart-pumping playlists.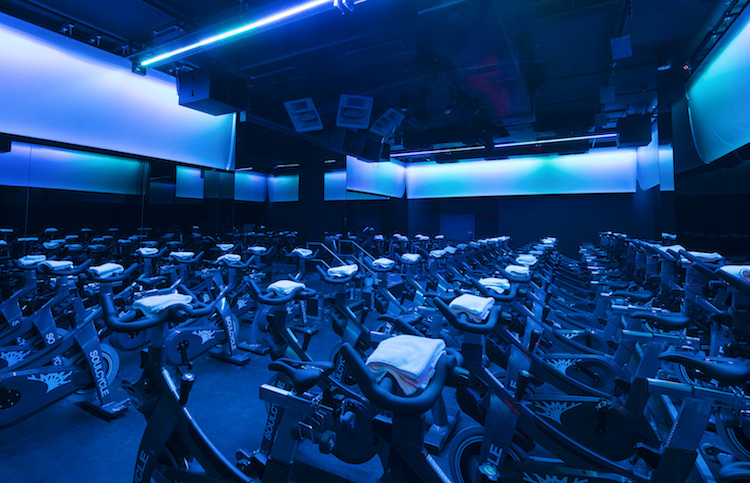 Source: Soul Cycle.
Shows & Musician Residencies
Las Vegas will be an even more thriving city than it usually is for music fans in 2019. Some brand new residencies in 2019 include Billy Idol "Las Vegas 2019", Lady Antebellum "Our Kind of Vegas" at the Pearl Theater at the Palms, Britney Spears "Domination" and Aerosmith "Deuces are Wild" at the Park Theater inside the Park MGM, John Fogerty "My 50 Year Trip" at the Encore Theater at Wynn, and James Taylor at the Colosseum at Caesars Palace.
Robbie Williams shows have also been in such high demand, three July dates were added after the initial run of shows in March quickly sold out. There's also Lady Gaga's 74 Show, two year residency which includes both an arena style show plus a separate jazz lounge show.
Kind Heaven at LINQ
Kind Heaven is a celebration of Asian culture that's set to open at The LINQ in November. Few details have been released but what has been revealed is that the 100,000-square-foot venue will be geared toward families during the day and adults at night.
Different South-East Asian environments will be recreated throughout, from back alleys and train stations to temples and garden sanctuaries. Interestingly Kind Heaven will be a cashless space with items paid for with cryptocurrency loaded onto wearable devices.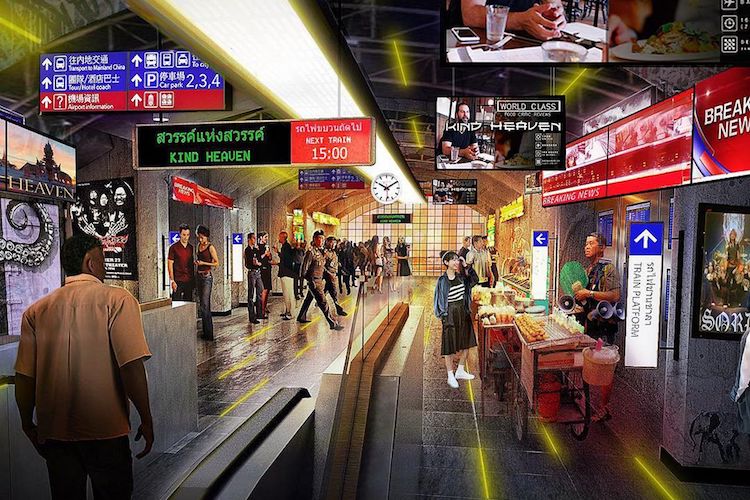 Source: Kind Heaven Rendering.
Fly LINQ Zipline
Fly LINQ, recently announced by Caesars Entertainment, will be the Las Vegas Strip's very first zip line. The ride will give 10 riders the chance to simultaneously fly 1,080 feet over The LINQ Promenade in either a flat or seated position.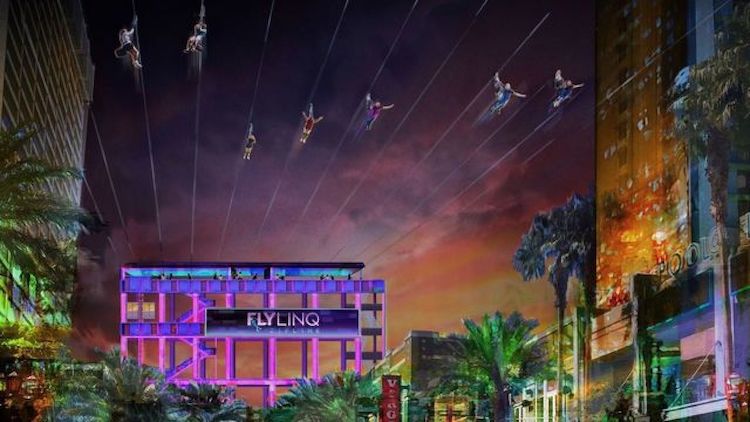 Source: The LINQ.
Save your haircut for a stay at the Cosmopolitan
If you've stayed or visited this swanky Vegas hotel before, the next time in town you'll notice the Bond bar and lounge with it's cascading chandelier is no longer, as it makes way for a new speakeasy/barbershop.
The Barbershop Cuts & Cocktails will open in the Northern Hemisphere 'Spring 2019' where patrons will enter through an unassuming janitor's door to reveal the prohibition-style bar, of which the bar itself in fact featured in the movie, The Greatest Showman.
Fuerza Bruta at Excalibur
Fuerza Bruta is an inventive and interactive stage performance that began in Buenos Aires and has been seen by millions in more than 50 destinations around the world, including a nine-year run in New York.
The performance opens on March 7 for a six-month run at the Excalibur resort in a high-tech tent near Las Vegas Boulevard. The immersive experience sees performers hanging overhead, swimming above the crowd in what appears to be a pool.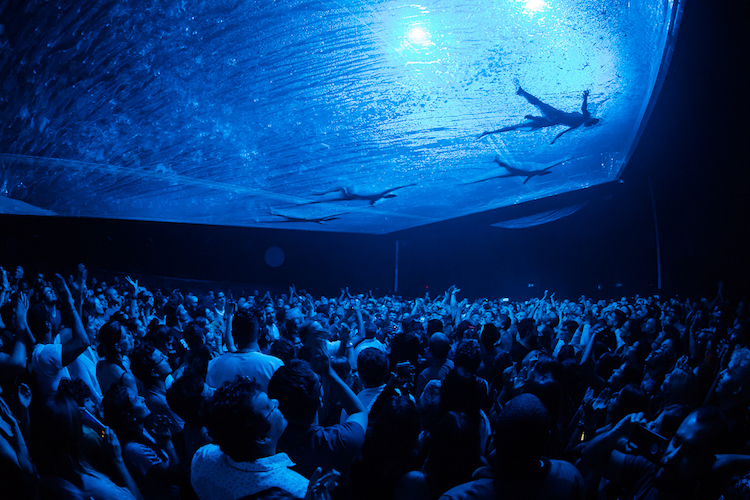 Source: Fuerza Bruta at Excalibur.
Smith & Wollensky re-opening at the Venetian
The iconic steakhouse Smith & Wollensky is opening inside the Grand Canal Shoppes at the Venetian in April. It will open in a new two-story, 14,000-square-foot space, ready to serve prime steaks, fresh seafood, and plenty of red wine.
Wynn Golf Course returns
The golf course, which closed last year, isn't going away after all. Instead the original designer Tom Fazio is giving the course a fresh new look.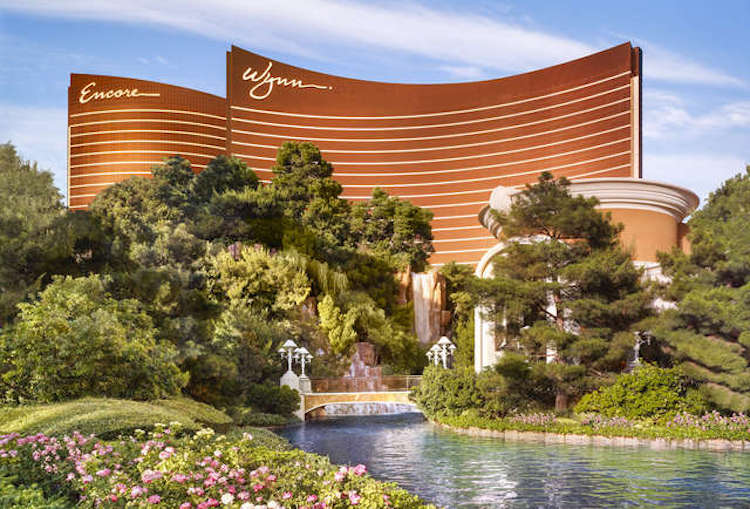 Source: Wynn Las Vegas.
Jimmy Kimmel comedy club at The LINQ
It's all happening at The LINQ with talk show host Jimmy Kimmel's new comedy club in partnership with Caesars Entertainment. The two-story venue will host nightly shows, featuring both up-and-coming acts and national headliners with a showroom for up to 300 people.
Eataly at Park MGM
The newest culinary concept has opened.  Eataly brings 40,000 square feet of cafes, to-go counters and sit-down restaurants to Park MGM, formerly Monte Carlo.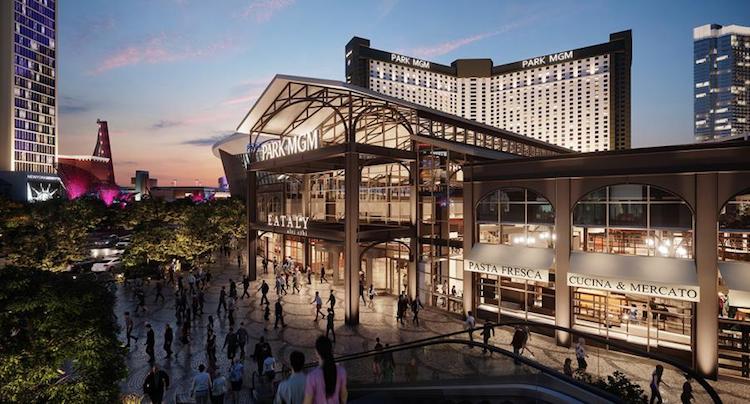 Source: Eataly at Park MGM
Smoking lounges
Now, this section isn't about any particular venue per se but the introduction of a new genre of bar/lounge that looks set to filter through the desert city. The laws are still being finalised however Nevada has been in the process of rolling out a new industry in the form of recreational marijuana. This will mean big business in Vegas particularly for the tourism that comes with it. Currently Nevada legally sells recreational marijuana, but doesn't allow public consumption.
The city of Las Vegas (which controls downtown) appears to be taking the lead on the issue, while Clark County (which controls the Strip) is holding back a bit. That's because pot -- still illegal in the eyes of the federal government -- is considered a big no-no in the tourism sector. So it will be interesting to see how this industry evolves in 2019. Stay tuned.
---
Other Travel Articles You Might Like...