Hawaii's Top Outdoor Activities, No Matter Which Island You're Holidaying On
11 March 2020
Hawaii is the epitome of the great outdoors. It's a land made up of exotic island beaches, majestic landscapes, prehistoric volcanoes, world-class surf breaks, and therefore, boasts some epic activities. For the adventurous soul, Hawaii is a true paradise, there is hardly a worthwhile reason to stay inside. But with myriad outdoor playgrounds across the six main islands, a bit of prior planning goes a long way.
So roll up your sleeves, grab your swimmers and slip, slop slap, here is our round up of the top outdoor activities to shape your next Hawaii holiday.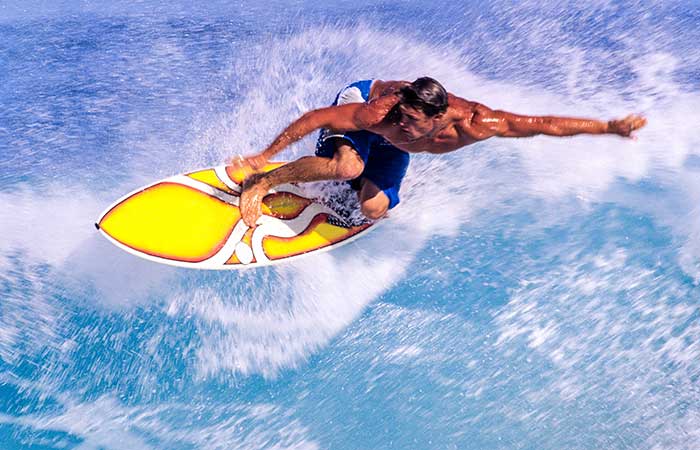 Explore Manoa Falls, From Waikiki, Oahu
These must see 46-metre waterfalls are set amid tropical vegetation on the main island of Oahu. They are fairly easy to access via a hiking track, which takes you through lush scenery you might recognise from Jurassic Park - perfect for taking in the views, and beginner level hiking. The starting point can be accessed from Waikiki, it's about a 20-minute drive or Uber, or you can get there with the city bus. It can get a little muddy at times, so make sure you're wearing sensible shoes. The easy hike will take about 45 minutes each way, a return journey of 2.6 kilometres, which equates to approx. 3,650 steps on your smart watch. Win win!
*Note: do not swim in the pool below the falls for health and safety reasons.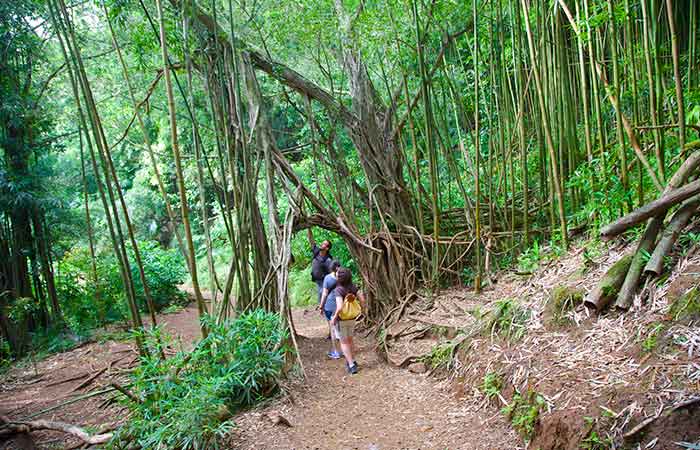 Windsurfing, Kanaha Beach Park, Maui
Maui boasts an incredible coastline, making it the ideal spot to combine  take-your-breath-away vistas, with a take-your-breath-away pastime, aka windsurfing. Take in the turquoise waters, white sandy beaches and volcanic backdrop, as you steer and swerve across the Pacific. Whether you're starting out and looking for beginner lessons, kids lessons or something a little more advanced, there are boards and options for all levels.  Mahalo!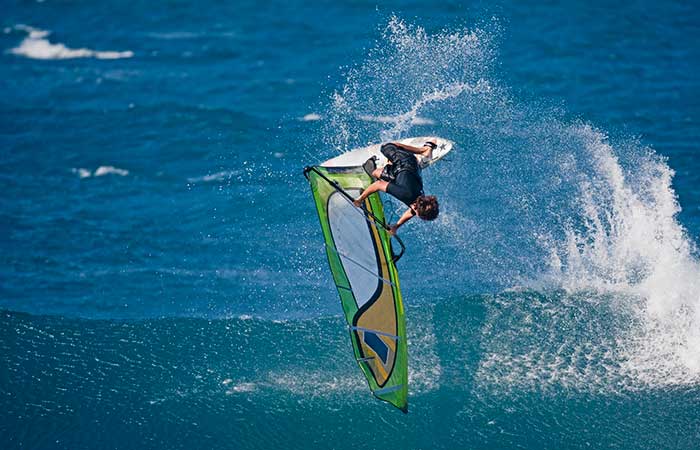 Watch the Pros Surf the Big Breaks, North Shore, Oahu
Sometimes you need to really watch and observe something before you're truly able to appreciate it, and when it comes to suring, this is where the big kids play. North Shore is a popular spot for some of the world's best surfers, making it an even better spot for spectating. There is plenty of space along the shore for you to jump in and have a crack yourself, but if you prefer to sit and observe the skills (and bodies) of the surfers, hey we don't blame you!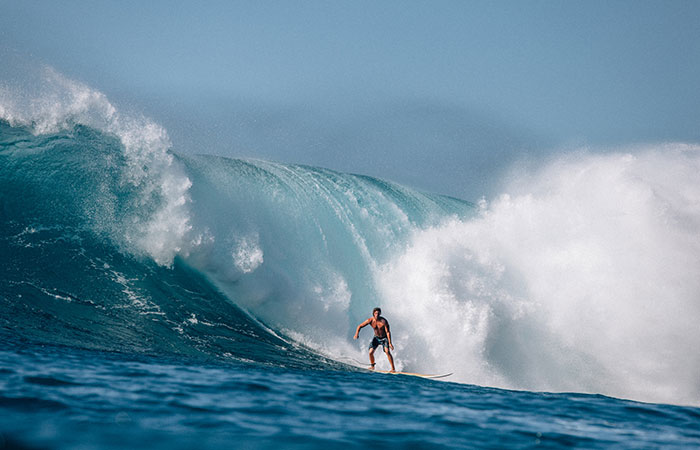 Hike Diamond Head Crater (Leʻahi), Oahu
While most visitors initially start planning their activities around sand and surf, we like to include 'summiting' on our itinerary. Hawaii's various volcanoes and mountains are pretty impressive, but if we had to pick a favourite hike, it would be Oahu's Diamond Head Crater (or Leʻahi). About 15-minutes drive from central Honolulu will take you to the bottom of the 2.3 kilometre track. It's a steep incline, taking almost two hours to summit, but by golly is the view worth the sweat; 360-degree views over the island's dense green landscapes, coastline and sparkling Pacific Ocean below.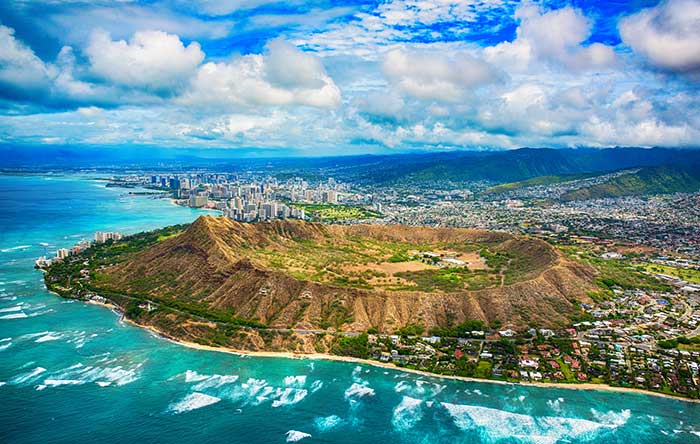 Fun fact: The crater got its name in the 1820's when British sailors noticed small, sparkling calcite crystals in the sand near the crater. It was originally referred to as 'Diamond Hill' then was later changed to 'Diamond Head'.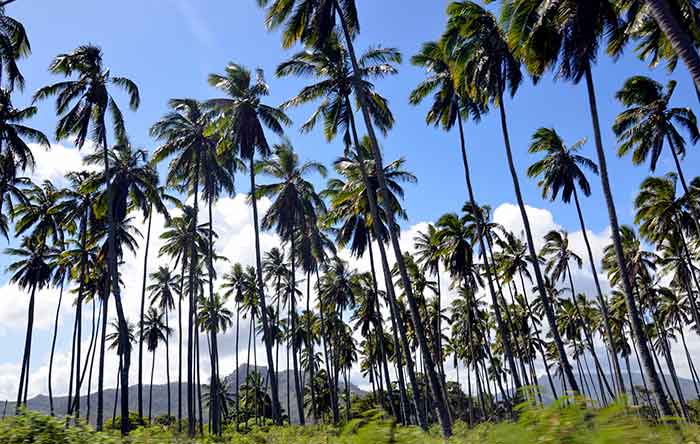 Explore (less touristy) Volcanos - Hawaii Volcanoes National Park, Hawaii Island (the Big Island)
While Diamond Head summit offers pretty spectacular views, they do come at a price: large crowds. For volcanos slightly less travelled, check out Hawaii Volcanoes National Park on the Big Island, boasting unique geological landscapes and the summits of two of the world's most active volcanoes - Kīlauea and Mauna Loa. The park has options for all levels of fitness, from short volcano walks and day hikes, to backcountry hikes through designated wilderness areas. There are some great scenic drives if hiking isn't your thing, special ranger programs, and a lush rainforest that is home to native birdlife, just waiting to be explored.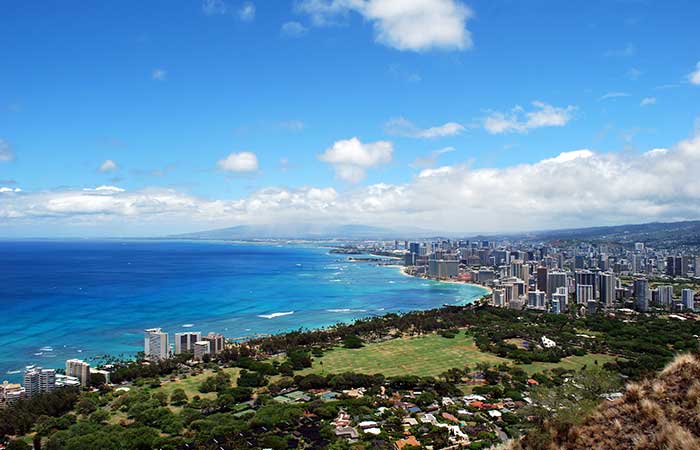 ---
---
Kayak the Napali Coast, Kaua'i
Nicknamed the 'Mt Everest' of sea kayaking, this one is not for the faint hearted. The 27 kilometre coastline is best explored by guided day tours which involve eight hours of very scenic paddling. It's typical to encounter green sea turtles, Spinner dolphins, tropical birds and sometimes even a monk seal or two. The tours generally depart around sunrise from Ha'ena, on the island's north shore, meaning the group can kayak with the current, down to Polihale Beach on the island's west.
Note: Due to weather conditions, tours run from May to September unless otherwise advised.
Kayaking not your thing? You can see some equally amazing views at Waimea Canyon on Kaua'i. Called the Grand Canyon of the Pacific, this state park is 16 kilometres long and over 900 metres deep.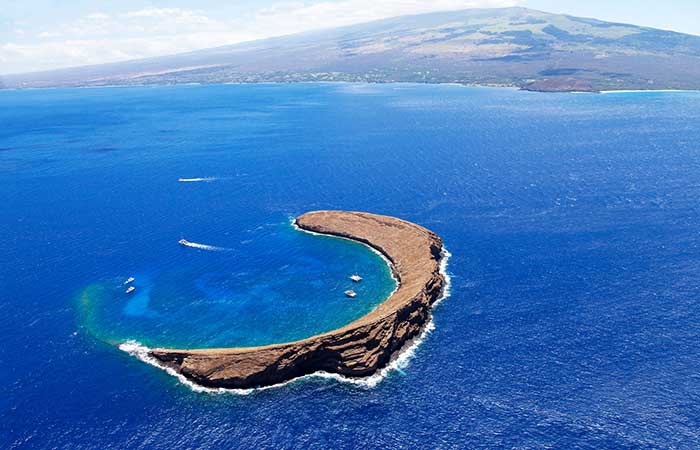 Snorkel or dive Molokini Crater, Maui
World-famous for a reason, the Molokini Crater is a crescent-shaped partially submerged volcano crater which attracts masses of marine and bird life year round. Ideal for water enthusiasts of all levels, this unsurpassed spot is equally spectacular whether you're into diving the depths or snorkelling the shallows. The calm waters, vibrant coral reef and 250-plus species of tropical fish are sure to satisfy.
Tip: Opt for a morning tour when the water is traditionally calmer and therefore clearer - especially if you're there for the snorkelling.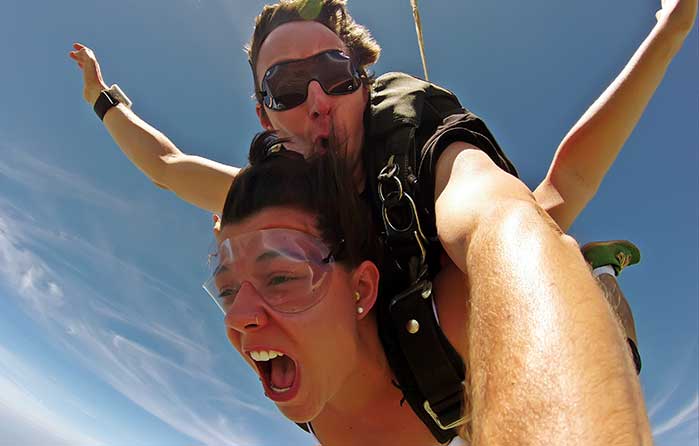 Skydiving, North Shore, Oahu
If jumping out of a perfectly safe plane is up your alley, then there aren't many better places to do it than Oahu, Hawaii. Take in views of the sparkling Pacific, volcanic landscapes and dense vegetation below as you descend. Of course the first few seconds will all be a blurr, but once your tandem jumper pulls that shoot you will have all the time in the world to take it all in.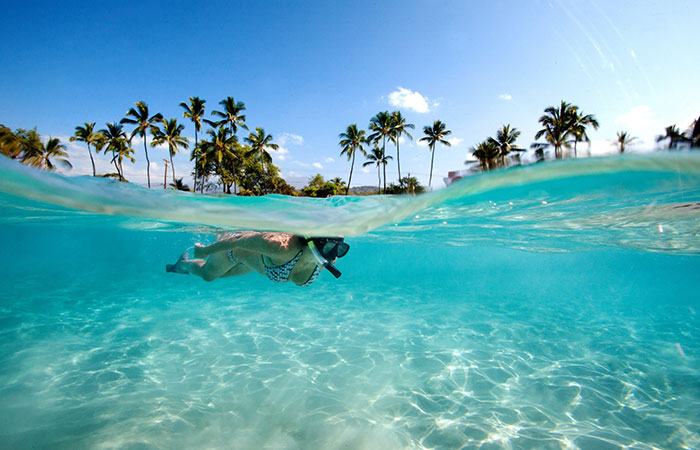 ---
Sign up to our newsletter for more travel inspiration, tips and exclusive deals sent straight to your inbox. 
---
Other Travel Articles You Might Like...