19 December 2018
Buenos Aires (or 'BA') is a city that will draw you in with its Latin charisma, woo you with its European culture and have you wanting more, thanks to its vivacious Spanish flair.  The sprawling Argentine capital is overflowing with fantastic food, great wine and plenty of historical charm, so much so, that it is poetically referred to as 'Paris of the South'.  It is an absolute must-do on any South American stint, but if you haven't walked the streets before, make sure you walk them right. Read on for our first-timer's guide to Buenos Aires.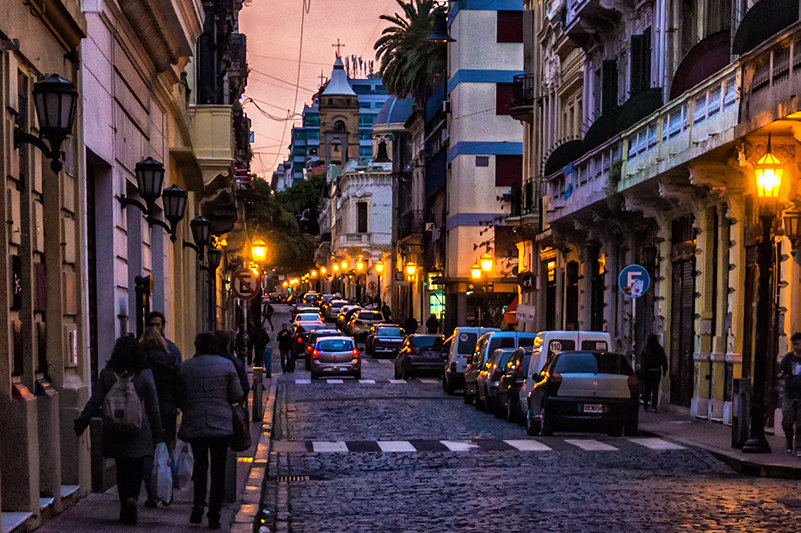 1. The Argentine Experience
A unique, interactive dinner party, this is the ultimate way to get the lowdown on Argentine culture. Led by energetic, entertaining and English-speaking hosts, you (along with other guests) will learn all the do's and don'ts over bottomless vino and tasty local fare. It's like a crash course on the local culture, something we recommend doing early on in your stay. You'll leave with a full tummy and a few vital lines of Spanish at the very least.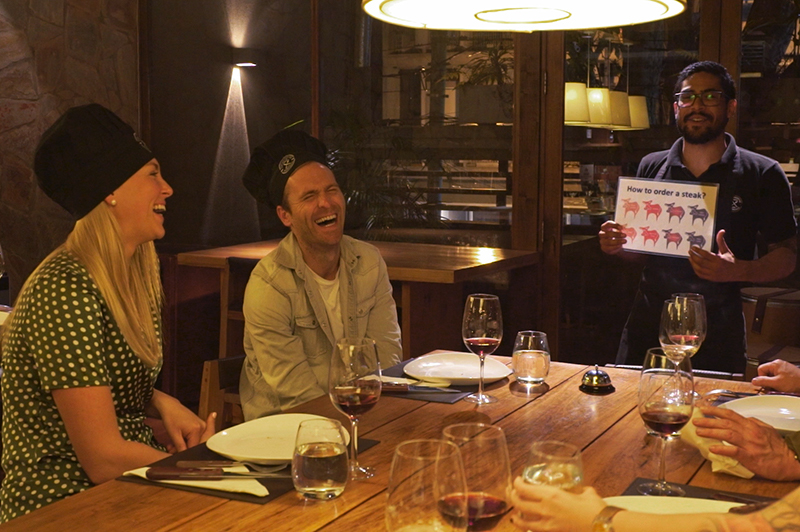 2. Mercado San Telmo (San Telmo Markets)
Something to note about BA is that the majority of businesses are closed on Sundays, giving you even more reason to spend the day strolling the streets of San Telmo where a weekly market engulfs the neighbourhood. Originally a flea market, today you will find everything from antiques to home decor and can feast on local asado morsels (traditional Argentine barbecue) along the way. The best bit?  It kicks off at 10am, so you'll still get your Sunday sleep-in.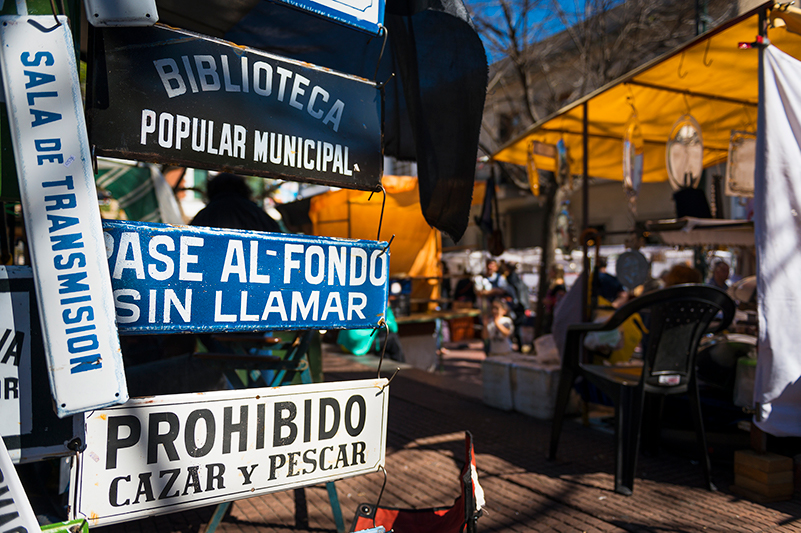 3. Cementerio Recoleta (La Recoleta Cemetery)
Located in the quiet, residential of Recoleta, you will find one of Buenos Aires' most iconic attractions; the city's famous cemetery.  Located on 5.6ha, you can lose yourself for hours in the labyrinth of graves, vaults, tombs and statues. Past presidents, notable politicians, Nobel Prize winners, Eva Peron and military heroes lay buried here, among thousands of others. A guided walking tour is a great way to see the historic cemetery.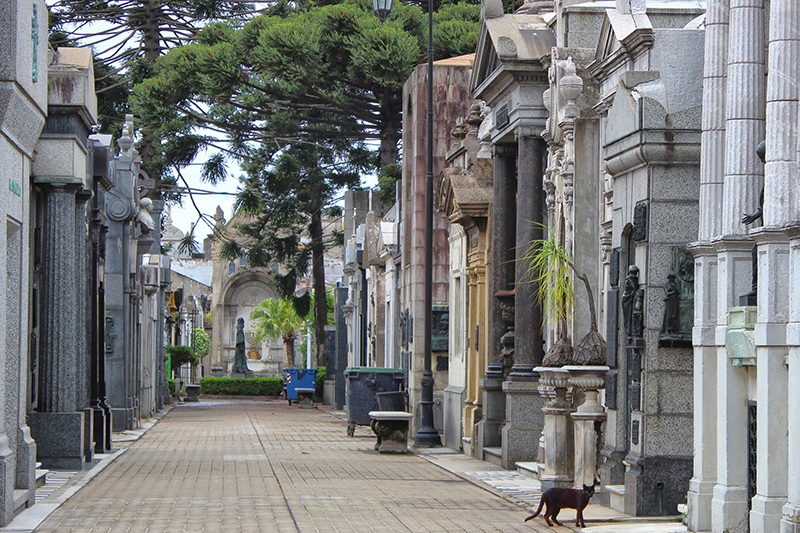 4. Teatro Colon
Translating as 'Columbus Theatre', this magnificent opera house is acoustically considered one of the top five concert venues worldwide. National Geographic refers to it as one of the '10 best opera houses in the world' and it has a rich and prestigious history. Need we say more? Whether you're a music fanatic or not, this place is definitely worth a visit.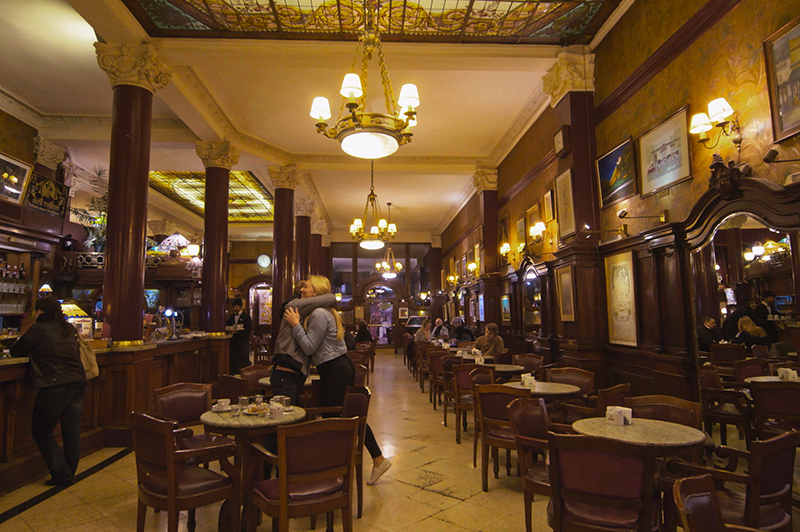 5. 

Cafe Tortoni

This cafe has been the city's ultimate meeting place since it opened its doors in 1858, and is the most iconic cafe across Argentina. It is a favourite with the cultural elite and is famous for its hot chocolate (the thickest, most tantalising drink you will ever find) and churros.  Full of history, photos and relics of days gone by, this cafe is one you simply can't miss.
6. Catch a football game at La Bombonera Stadium
To say that the Argentinians love their football is an understatement. It is part of their culture, is in their blood, it is with them from birth. Or at least that is how they act.  If you want to get a really local fix, catch a game at the city's iconic stadium – La Bombonera in the neighbourhood of La Boca. A tour of the stadium is another great way to learn a bit about the sport while you're there.
Hot tip: don't call it soccer, and take precautions. Watch your valuables in busy areas like this.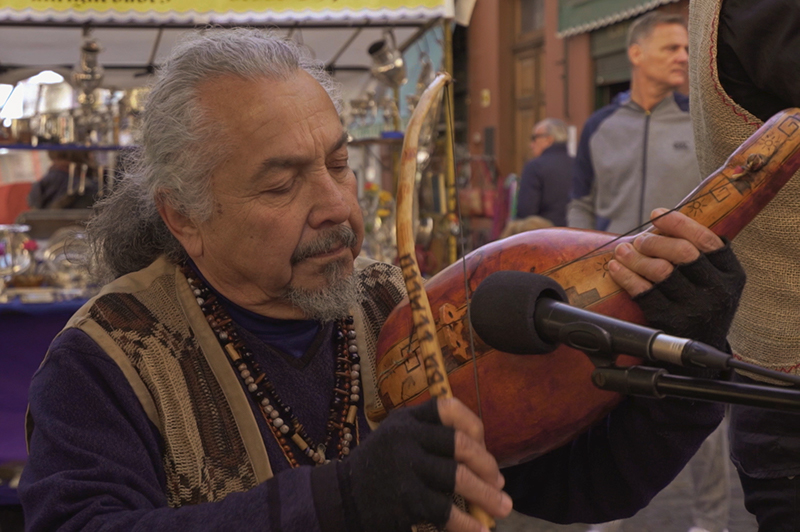 7. Watch a Tango Show or take part in a nightly Milonga
Move to the rhythm of the city by taking in a traditional tango show or joining the locals as they sashay the night away, for this truly is one of the most iconic elements of Argentine culture.  The neighbourhood of San Telmo is rumored to be the birthplace of the Tango, so is the best place to start. The area comes alive at night (particularly on a Sunday) to the up-beat tempo and sultry moves of the Tango. It is embraced  by the people and anyone can join in. Or for those who prefer to be spectators, take in a show, like the one at La Ventana.

8. Try the city's best steak at Don Julio Parrilla
There ain't a much better way to get cultural in a new city, than to feast on the local fare, and at Don Julio, feast you will. They serve up the city's best steak cooked the traditional way on a flaming asado (barbecue) among other local favourites including sweetbread, chorizo and choripan.  It's all accompanied by the tastiest chimichurri you will find, and of course must be washed down with a local Malbec. Ultimately, it's a carnivore's paradise.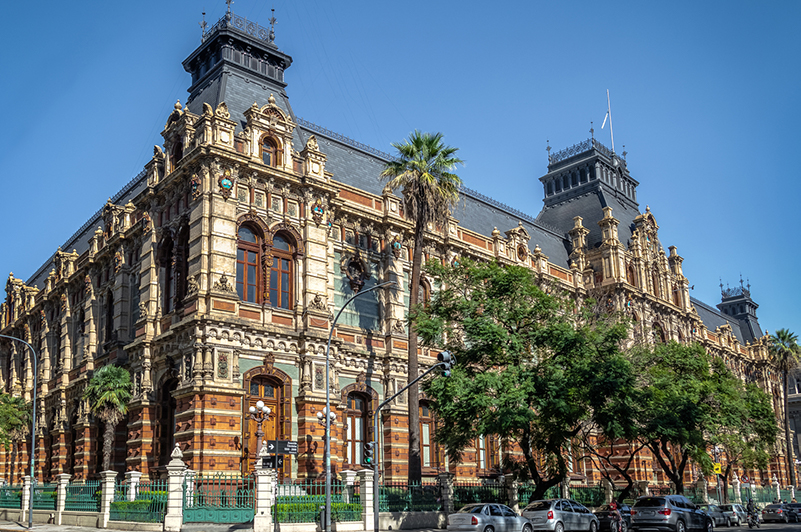 9. Palacio de Aguas Corrientes (The Palace of Flowing Water)
Believe it or not, this might be the most impressive and architecturally significant building in Buenos Aires.  Occupying an entire city block, it was built in the late 1880's by a Swiss engineer and a Norwegian architect and features French-style mansard roofing, and an incredible facade.  Over 170,000 glazed tiles and 130,000 enamel bricks were imported from England and Belgium for its construction. Today it simply houses the city's water administration, vintage water pumping tanks and a small quirky museum.  It is worth walking around just to take in the beautiful detailing. Oh to be an Argentine water tank…
10. Eat all the empanadas you can find
You can never get enough, ever, trust us. These little palm-sized morsels (a baked Argentine street food) are delicious, you can eat them while you walk and you can find them on almost every street in the city. The most popular ones are carne (red meat), jamon y queso (ham and cheese) or humita (sweet corn).  For a great way to know what you're sinking your teeth into, each variety has a specific shape - learn the ones you prefer and you will be set!
For more Buenos Aires tips and tricks, watch our episode of the 48 Hour Destination: Buenos Aires, here.
Other Travel Articles You Might Like...