26 September 2019
The two most popular questions uttered in London are "tea?" or "pint?". Tea, of course, is a question posed intermittently throughout the working day. Pint, on the other hand, is saved for after clocking off, or on a nice sunny weekend, or rainy one. Or whenever the mood for 'a cheeky one' may strike. But no matter your choice of tipple, London is no stranger to a drinking establishment that will host you for the night, from a cosy pub that shuts when Big Ben strikes 12, to a raving club that carries right on until the tea-drinking hours.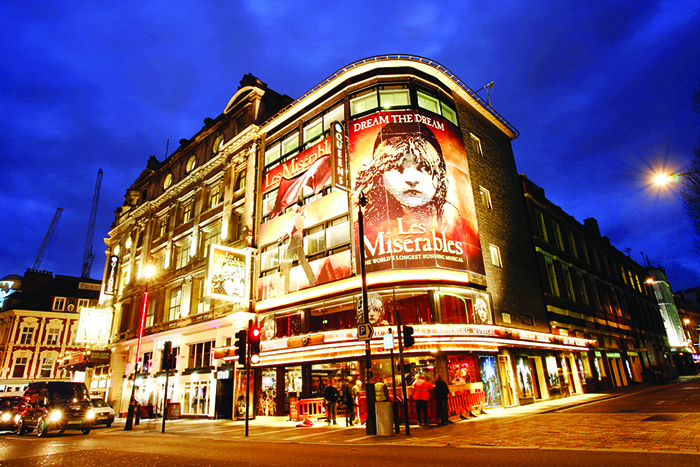 Sunsets And Shows
"As long as I gaze on Waterloo sunset," sang The Kinks. And rightly so. When the sun sets in London on a sunny evening, Waterloo is one of the best places to watch as a pink and purple sky peeks between the London Eye. Other idyllic sunset
spots include the top of London Fields in Hackney or, if you're willing to pay a pretty pound, from the top of The Shard.
For a dazzling evening display of a different kind, you'll find it in the West End. London's world-famous entertainment district hosts plays and musicals every night of the week. For the full, classic experience, Les Miserables and Phantom of the Opera are the longest running shows in the West End. For a more modern take, The Lion King will have you singing "hakuna matata", while Book of Mormon will both shock and tickle you. Just don't say I didn't warn you: it's not one for the faint-hearted.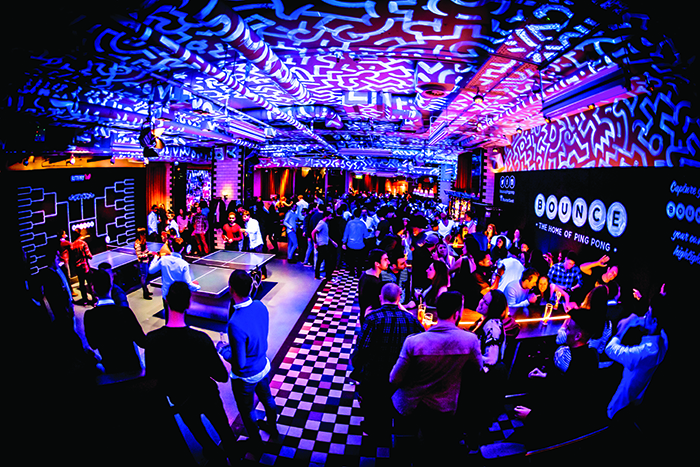 Setting The Bar High
London may always have a soft spot for the humble local pub, but it's also home to an eclectic and even experimental range of bars catering to everyone from sporting enthusiasts to beach club lovers.
If you like your pint with a side of action, you can practice your dart throwing at
the surprisingly stylish Flight Club in Shoreditch or test your table tennis skills while holding a cocktail at Bounce in Farringdon. Icebar London in Mayfair would literally have to be the coolest bar at -5 degrees Celsius, while Tropicana Beach Club in Covent Garden is the hottest with a lagoon pool-style dancefloor and cabanas spread throughout.
Rather sip some smooth scotch while listening to some smooth tunes? Ronnie Scotts in Soho has been hosting the world's best jazz musicians since 1959. Blues Kitchen in Brixton also offers a fantastic night out complete with American soul food, drinks and live blues bands. And for live music of a different tune, Piano Works in Farringdon boasts a live band taking requests from the audience, covering everything from Sinatra to Snoop Dogg. Requests are optional, but singing along at the top of your lungs is a must.
For serious cocktail drinkers who prefer old-fashioned fun with their old fashioneds, London Cocktail Club in Shoreditch treats mixology like an art form. It's recommended to book ahead though as this is regarded as one of the best bars in London. Another on that list is Dandelyan at Bankside, recently awarded World's Best Cocktail Bar at the Spirited Awards. Go for the drinks, and stay for the plush furniture with a view overlooking the Thames River.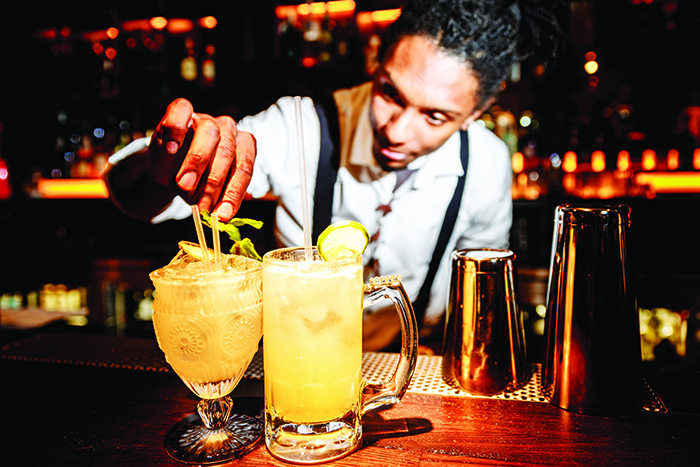 Rooftop Reign
The Thames River and St Paul's Cathedral would have to be London's most iconic view, made even better while sipping London's most iconic drink, a gin and tonic. To see the view, you'll need to take the elevator to the city's rooftops, starting with upstairs at Dandelyan and its equally-as-chic sister bar, Rumpus Room. On the other side of the river, sixth-floor bar Madison enjoys an even closer view of St Paul's and a fantastic tapas menu.
Away from the river, the open-air bar
on the 38th floor at SUSHISAMBA combines skyline views with a spectacularly illuminated (and faux) bright orange
tree. Nearby and closer to the ground, Queen of Hoxton is the rooftop darling
of East London's party scene, with a revolving calendar of events including a rooftop cinema club, DJs and even a hip hop karaoke club. If you're committed to experiencing the local creative/cool kid crowd, venture east to Dalston Roof Park, or south to Frank's Cafe in Peckham, which from the outside looks like a dull carpark, but on the inside shines bright with a millennial pink staircase, naturally.
Soho Sweetie
Want a night out in London sans Uber? Soho is your answer. Lodged between the West End and Oxford Circus, the historic area is not only London's premier dining and bar scene, but also a fan favourite for the LGBTQI community. Start your night out at old-school gay bar Admiral Duncan, followed by drinks and mingling at the courtyard and loft bar at Yard. Or head down an alley off the Strand to discover The Retro Bar and have a boogie while Bowie plays on the jukebox. To turn the beat around, the not-so-subtly named G-A-Y is a reliable option if you want to cut a rug.
And when it's time to go big or go home, go to Heaven, London's most famous gay club. Located just south of Soho underneath Charing Cross station, Heaven has been partying since 1979 and has hosted every gay icon under the sun, including Madonna, Pet Shop Boys, Kylie Minogue, Grace Jones and Lady Gaga.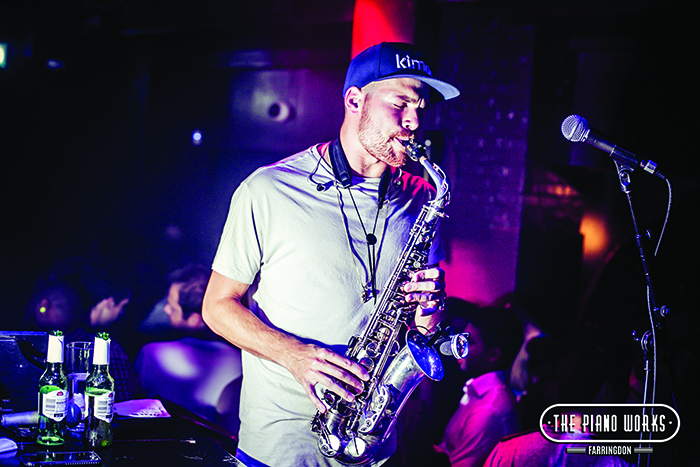 Let's Dance
To up the pace, London's club scene runs the spectrum from cool and eclectic to cheesy pop. For the former, XOYO in Shoreditch is a local favourite thanks to its world-class DJs and dancefloor that spans two levels. Just nearby, Cargo offers an equally impressive night of music, dancing and even a decked garden for sipping and socialising.
And then there's Infernos. Located in Clapham and on the cheesier end of the spectrum, Infernos is a favourite for hens parties, birthdays and crowds that just want to slam their body down and wind it all around to the Spice Girls. Prefer to sing? Infernos also has karaoke rooms you can book, complete with bar service.
Late-Night Bites
When the lights come on, or your feet can't dance any longer, it's time for a late-night bite to eat. In London, the guilty pleasure of choice is a greasy kebab, but if that doesn't appeal there are plenty of other 3am options. If you find yourself in East London, Brick Lane's famous Beigel Shop or Beigal Bake serve up mouth-watering hot salt beef bagels – just go for the one with the shorter line because at 3am, who can tell the difference?
If you'd prefer your late-night dining sans fluorescent lighting, Duck and Waffle is open 24 hours a day, seven days a week and serves its signature duck and waffle dish until 5am. Its elegant 40th floor location makes it the perfect place to
see the London sunrise. Just in time for tea. Cheers!
---
---
Other Travel Articles You Might Like...