14 January 2020
Heading to London but want to explore a little beyond the city limits? Add a side of fresh air, country drives (or train rides) and quaint cobbled streets with any of these great destinations within reach in a day from the city. Or, if you're interested in heading away for a few days, string together an itinerary from these must-see spots!
Cotswolds
Much of the British countryside is picturesque, but when you think of green rolling hills with thatched-roof villages, it's probably the Cotswolds you've got in mind. This region is dotted with hilltop villages, meaning it's easiest to explore either by car if you've hired one, or on a pre-organised tour.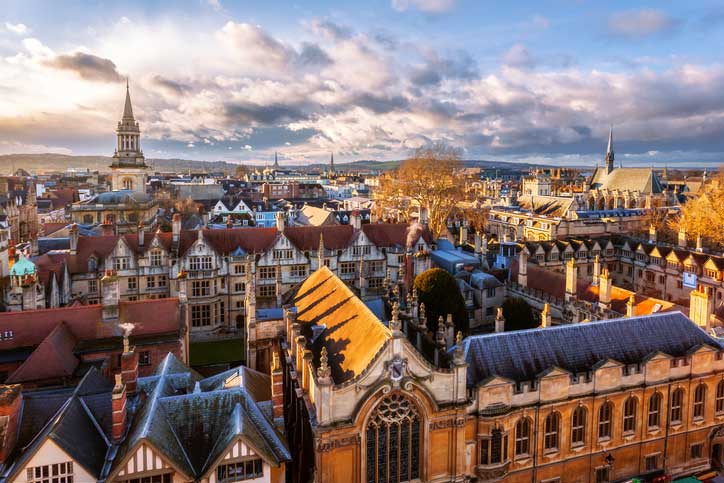 Oxford
The very first university town in the UK, Oxford is oozing with history, knowledge and intellectual charm. Just 1.5 hours by train from London Paddington station, you'll land in the heart of the city, from where it's possible to explore many of the university colleges, watering holes and historical highlights on foot.
Bath
Who doesn't like a spa day? Bath is Britain's most famous spa town, and the UK's only city designated as a UNESCO World Heritage Site. It's just 1.5 hours by train from London Paddington station. Head off on foot to explore the city's beautiful Georgian architecture – most famously the Royal Crescent and The Circus, or discover the world of author Jane Austen – Bath's most famous resident. And then round it off with a visit to one of the city's spas.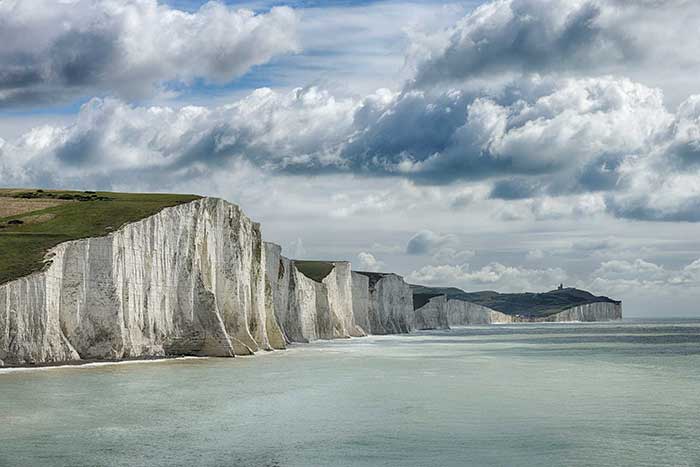 The Seven Sisters Cliffs
If a dose of fresh air and activity is what you crave from a day trip out of London, add the Seven Sisters walk, between Seaford and Eastbourne to your list. The beautiful chalk cliffs are a dramatic landscape, topped with rolling pastures. Pack a picnic and hit the hills!
You can catch the train to Seaford and walk west to east to then train back from Eastbourne, which makes for a big day of walking (if fitness is your aim, we're looking at you!). If more of a leisurely stroll is what you're after, it's best to drive.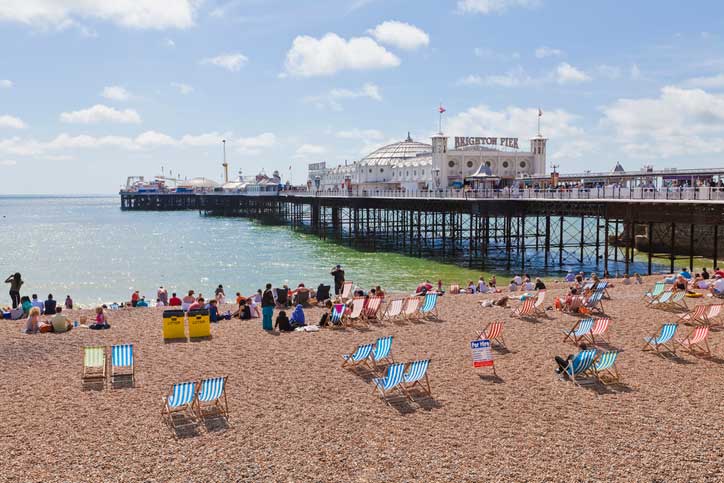 Brighton
If you're craving a little seaside reprieve from a London trip, jump on the train and in just under an hour you could be heading straight from the station to the beach in Brighton. While the beach here isn't exactly (note nothing at all) like the sandy shores we have Down under, you're guaranteed to get a sea breeze and, if you're lucky, a splash of sunshine. Aside from fish and chips on the beach and a visit to the famous Brighton Pier, there's the Royal Pavilion, the British Airways i360 observation tower, and plenty of pretty boutique-lined streets to stroll along.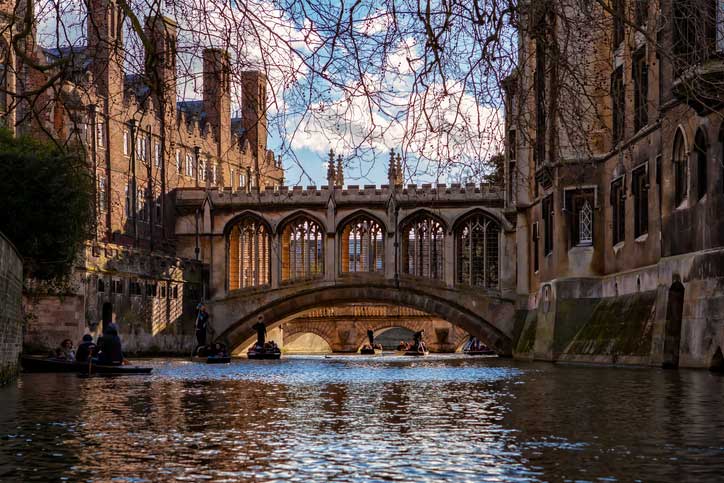 Cambridge
Cambridge, which is just over an hour north of London by express train, offers an alternative university town to Oxford. Dating to 1209, the university is home to prestigious colleges and architecture, from the gothic spires of Kings College to the Bridge of Sighs. Go for a punt down the river cam for a view of the university from the water, explore the cities historical museums and wander through the old city streets to explore coffee houses and favourite student hangouts.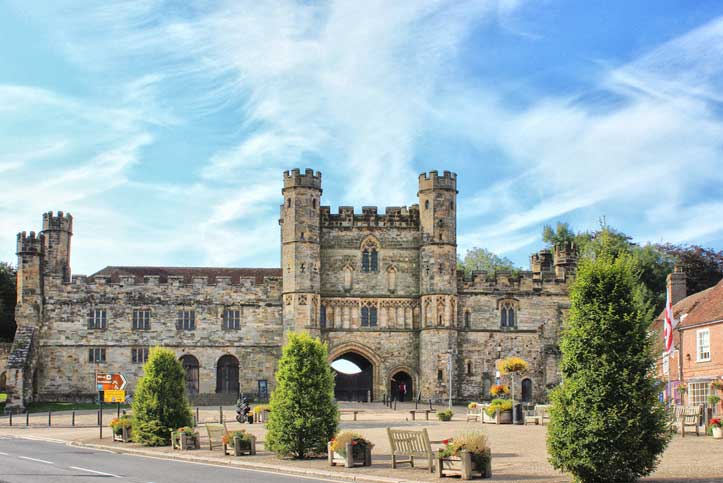 Battle
Jump on a train south and step into one of Britain's most historically significant battlegrounds. Stop off in the quaint town of Battle, where the Battle of Hastings – the most famous conflict on British soil - happened in 1066. Wander through the woods of the battle ground, the Abbey ruins and explore the Abbey museum. If you're here on October 14 (the anniversary of the battle), you can join thousands who flock here to re-enact the battle annually.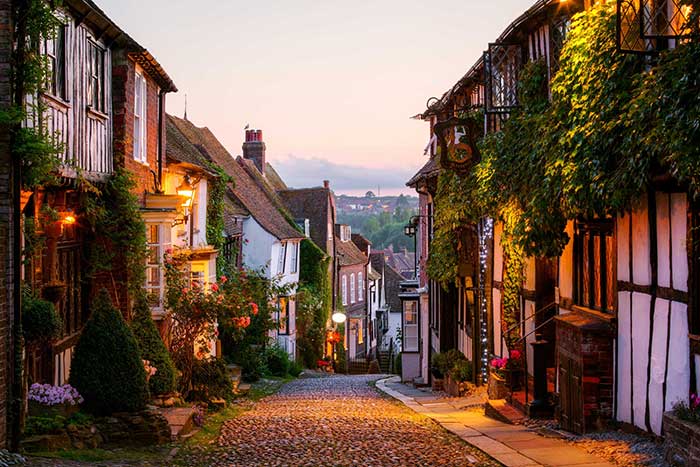 Rye
If a drive on the open road is what you're craving, head to Rye. It's been called the Cotswolds on the coast for its picturesque cobbled lanes and overflowing gardens. Stop in at boutiques along the main street and enjoy a seafood lunch at a local pub, before heading to the coastline.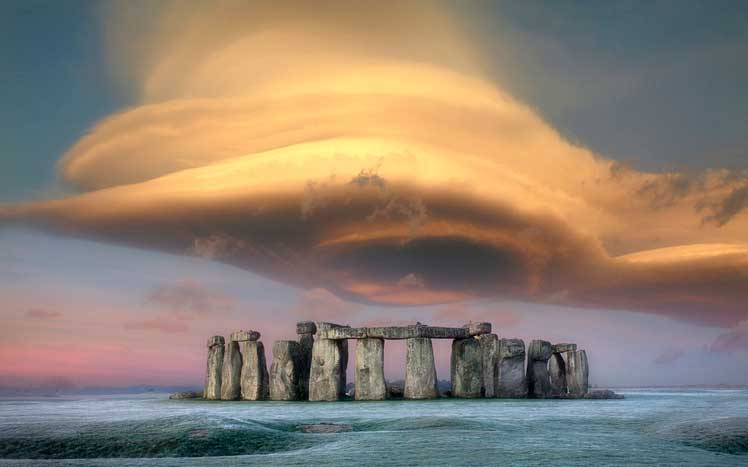 Stonehenge
Dating back some 5,000 years, the megalithic structures standing on the windy Salisbury Plain are some of the most mysterious and famous in the world. While there is speculation over its purpose as a religious or ceremonial location, It's still not known who built Stonehenge or why, which is of course a part of the appeal.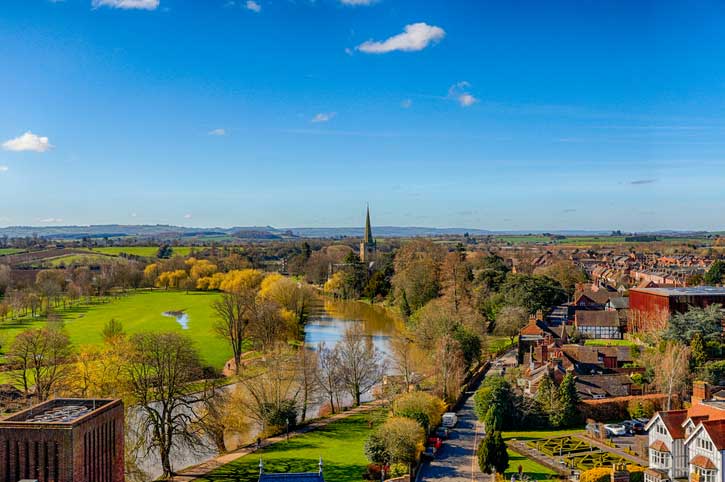 Stratford-upon-Avon
Shakespeare fans this one is for you. This medieval town is the 16th-century birthplace of Britain's most famous writer, William Shakespeare. First, explore Shakespeare Birthplace Trust, which is exactly what it says – where he was born. Next up explore Anne Hathaway's cottage (not the Hollywood actor, Shakespeare's wife), and then head to the theatre. The Royal Shakespeare Company are based here and have three theatres in town (their flagship is the Royal Shakespeare Theatre).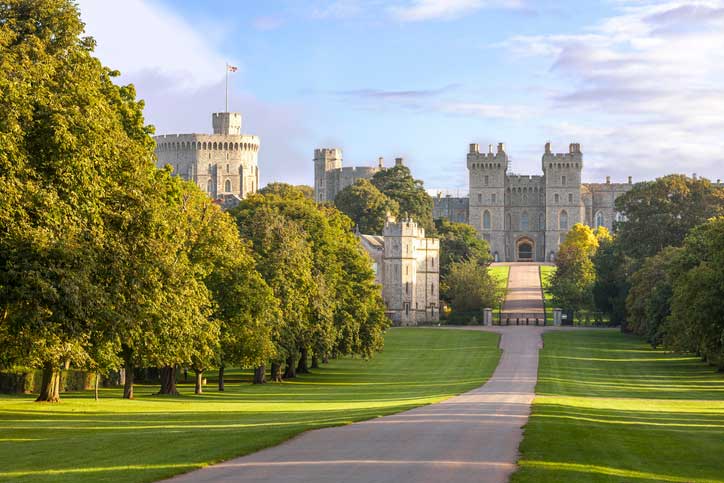 Windsor Castle
Are you a royal fan? If so, this needs to be on your list. It's where many a royal wedding have taken place (Harry and Meghan of course), it's where the Queen spends most of her weekends, and it's where you can get a glimpse into what living like a royal might actually be like!
---
---
Other Travel Articles You Might Like...