Believe It Or Not: 10 Cruise Myths Busted Once And For All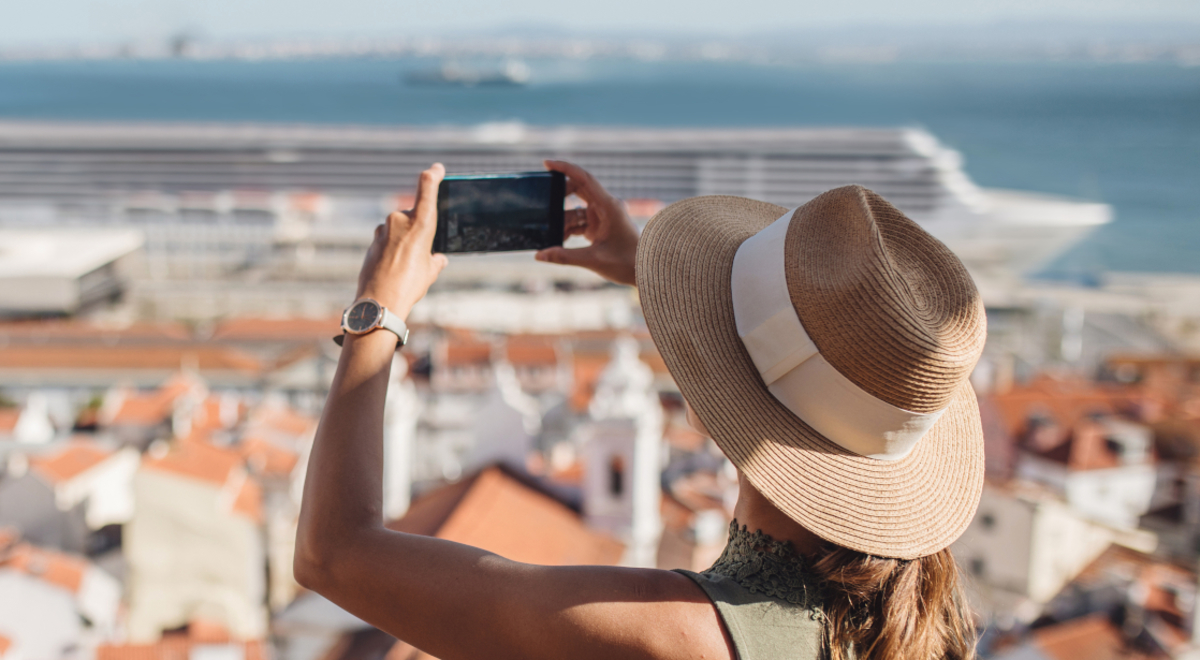 Thinking of dipping your toe into cruising? You've probably heard a few things about cruise holidays floating around, such as "there's too many kids" or "you can't drink the tap water." For the real deal on cruises, our Cruise Experts have busted these common cruise myths to reveal why your next holiday should be cruisey.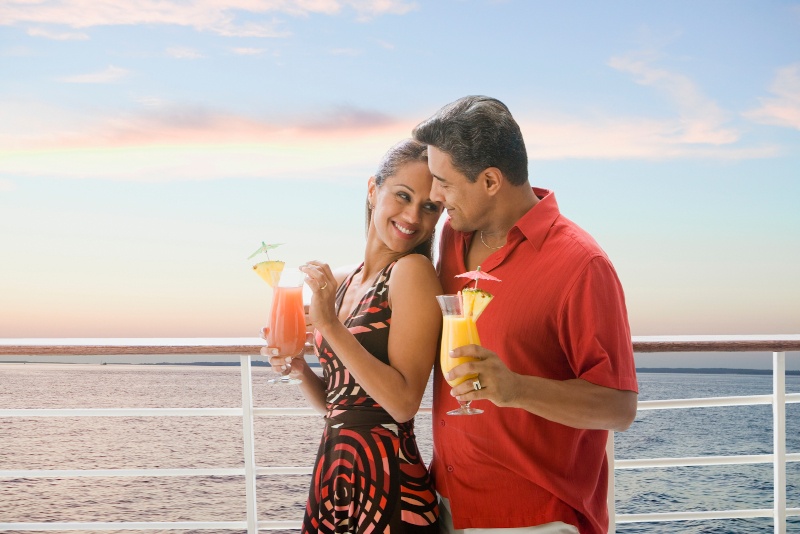 Are cruises boozy?
1. Cruises are boozy
Nothing wrong with a tropical cocktail as you set sail, but you've probably heard that cruises are full of partygoers who are out to make good use of their drinks package. Some cruise lines still offer a drinks package, however they're now better governed, which means guests can still enjoy a drinks package as a value-for-money add-on without going overboard. As an example, P&O Cruises has no daily limit on non-alcoholic beverages but stipulates that adults can have up to 15 alcoholic beverages per 24-hour period when The Premium Beverage Package and The Lot! Beverage Package is purchased. 
2. You'll get seasick
No one wants to spend their holiday with their head hanging overboard and neither would I! Luckily for you and me, cruise ships today are bigger and better than they have ever been before. With stabilisers and modern technology, it's nearly impossible to feel movement on board. Currently, Royal Caribbean's Symphony of the Seas is the world's largest cruise ship at 362m long, 73m wide and a whopping 228,081 tonnes. There is simply no moving that baby! 
If you're more susceptible to motion sickness but still want to dip your toe into cruising, ask your doctor for anti-nausea medication. Another tip is to choose a cabin at the centre of the ship where it's more stable. Just ask your Cruise Expert about your ship's layout when booking! 
3. You don't need a passport or visa
Even if you're not visiting an overseas port, you still need either a government-issued ID or a valid passport. If you're taking an international cruise, you must have a valid passport and, in some cases, a visa. Depending on the nature of your itinerary, you may need to obtain a visa before travelling or the cruise ship may arrange this on your behalf.
It's important to always check with your Cruise Expert prior to your sailing date.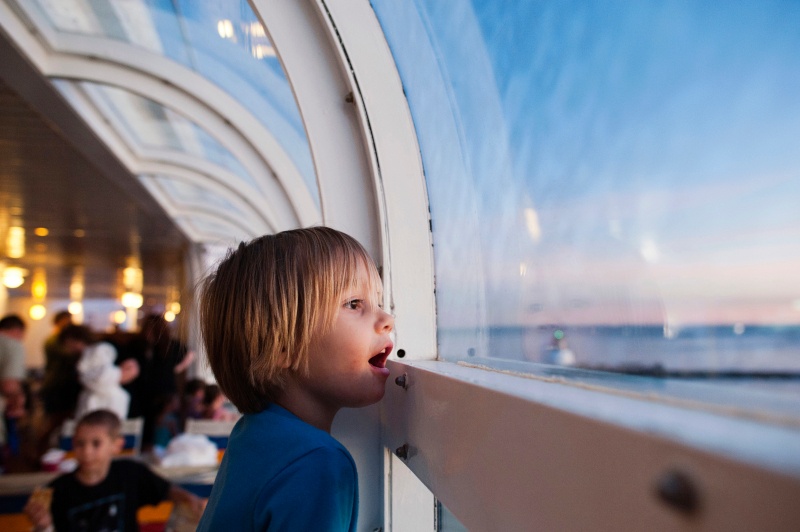 Common cruise myth: There's always too many kids
4. There's always too many kids
Cruises are a popular choice for families, however many cruise lines ensure there are adequate facilities with some lines, such as P&O Cruises, even capping the number of children allowed on each sailing for the safety and enjoyment of all passengers. For even more relaxation, you can always find a spot in the adults-only areas or book a treatment at the spa. 
For a cruise with less kids, ask your Cruise Expert about cruise lines suited more towards adults. If you're after a cruise line that has a strict adults-only policy, check out U by Uniworld, Viking Cruises and the new Virgin Voyages. 
5. You'll get bored 
Suffering from 'cabin fever' is a common misconception about cruising. This myth is easily busted after a quick search of your ship's deck plan. Take a look and you'll discover each ship is decked out with multiple restaurants with relaxed and formal dining options, several pools, waterslides, running tracks, theatre productions, ping pong, basketball courts, acarades, ice skating rinks and, er, how long do you have?! Each day, you'll also find a newsletter in your stateroom, which lists daily activities from sunrise to sunset and well into the early hours of the morning. The newsletter will also include other important information such as the weather forecast, destination information, restaurant opening times, theme nights and more. 
On the days you arrive in port, you'll have a new destination to discover and the at-sea days can be spent opting into an array of onboard activities or simply relaxing by the pool. 
6. You can't drink the tap water
While you may have been warned against it, the tap water on board is perfectly clean and safe to drink. You can always buy bottled water on board and some drinks packages even include bottled water, but otherwise you can fill up in your stateroom or around the ship, so be sure to take your water bottle! 
7. The kids can have their own cabin
Unfortunately, not all kids are allowed in their own cabin. To safely accommodate families travelling together, some cruise lines such as Carnival Cruise Line and P&O Cruises will allow children to occupy a separate cabin to their parent or guardian, so long as one child is 16 years of age. Otherwise the minimum age to occupy a stateroom is 18 years of age. 
It's important to note that this can vary depending on where you are cruising. Be careful if you're thinking about cruising in North America, where the minimum age to occupy a stateroom is 21. Always check with your Cruise Expert who can check the most current information about age requirements for your cruise. 
8. You can cruise with your baby
For cruises within Australian waters and New Zealand domestic cruises (i.e. within New Zealand), infants need to be at least six months of age to hop aboard. For international cruises and any cruise that has more than two or three consecutive days at sea (depending on the cruise line), infants must be at least 12 months of age. Cruise lines enforce these policies for the safety and wellbeing of your little one.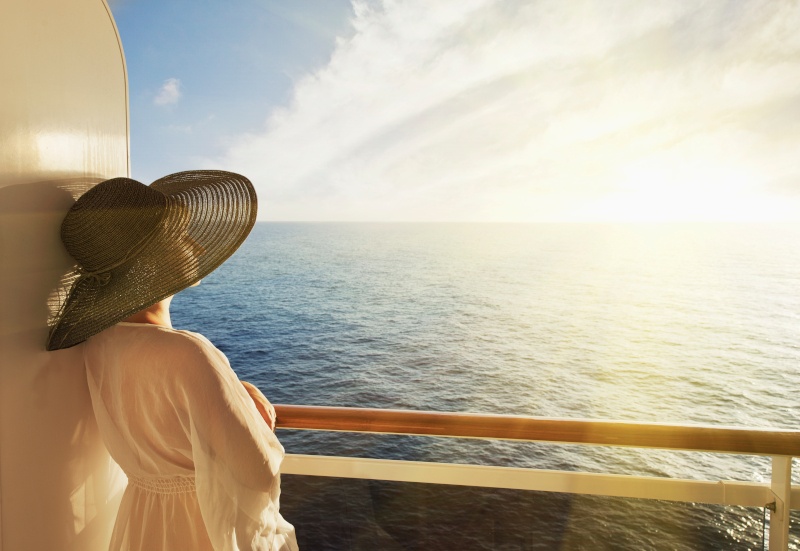 Cruise without travel insurance, if you dare!
9. You won't need travel insurance for cruising 
In some cases, you can be refused entry into ports of call, such as New Caledonia, if you don't have adequate travel insurance. Even for domestic cruises, if you visit the medical centre on board or need emergency evacuation due to a more serious medical incident, you'll be charged for medical expenses if you're not covered. 
It's important to ensure that your insurance policy is adequate for your cruise – ask your Cruise Expert for a
Cover-More Travel Insurance
quote that includes the Cruise Cover add-on. You can truly relax as you set sail, knowing you and your family are protected. 
10. Cruises are for couples and families 
There's no doubt there's endless activities catering for families and couples on board, but there's also plenty for solo travellers, too with some events exclusive for singles, such as a single traveller cocktail party. On your ship you can also choose to indulge in a little 'me time' at the spa or opt into activities such as trivia, dancing or cooking where you can learn a new skill and meet like-minded travellers.  
Plan ahead and you could also score yourself a stateroom with no single supplement, which means you can spend your hard-earned savings on yourself instead!
---
Flight Centre acknowledges the Traditional Custodians of Country throughout Australia.