15 Of The Most Magical Attractions At Hong Kong Disneyland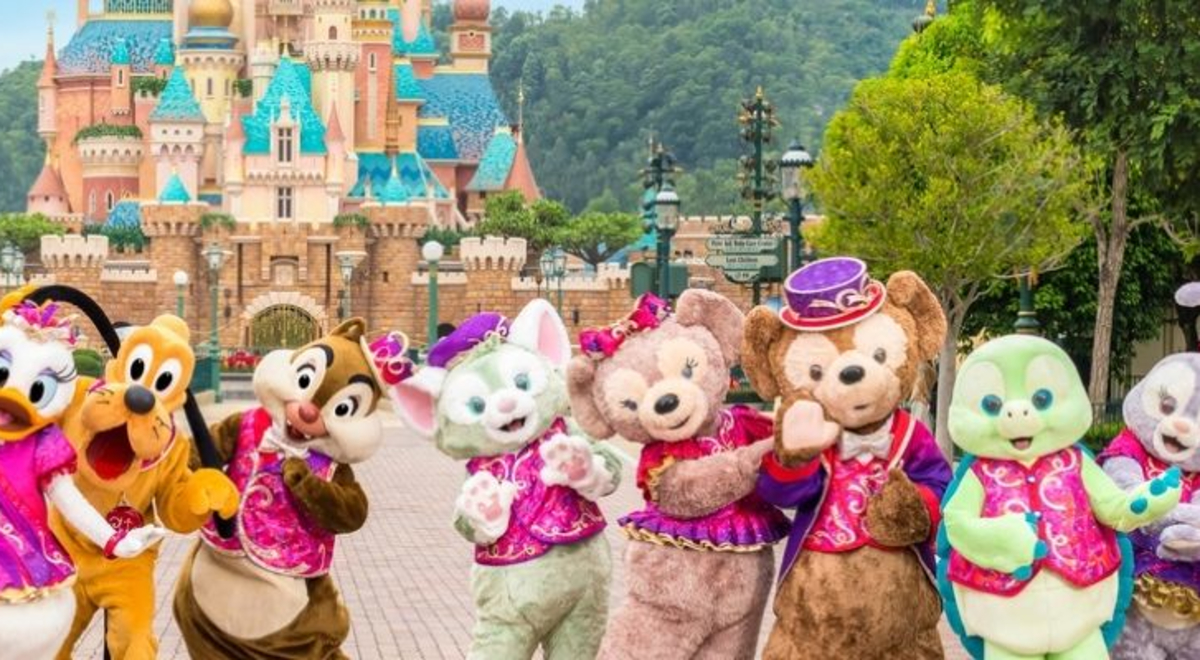 ---
---
Here are the 15 best things to see and do at Hong Kong Disneyland-  
15. RC Racer  
14. Moana: A Homecoming Celebration 
13. It's a Small World    
12. The Many Adventures of Winnie the Pooh    
11. Flights of Fantasy Parade   
10. Ant-Man and the wasp: Nano Battle!  
9. Mystic Manor 
8. Toy Soldier Parachute Drop   
7. Non-stop celebrations all year long   
6. Meet your favourite Disney friends 
5. Hyperspace Mountain 
4. Iron Man Experience   
3. Big Grizzly Mountain Runaway Mine Cars    
2. Follow Your Dreams castle show 
1. Castle of Magical Dreams 
---
Hong Kong is a city full of things to do and see. From streets like Dried Seafood Street and Sneaker Street to tasty craft beer that rivals any hipster hotspot and even a ghost festival. There's also plenty of opportunities for family-friendly fun. One popular attraction in Hong Kong that is a must-see for families, couples and solos alike is Hong Kong Disneyland.
Opened in 2005, Hong Kong Disneyland Resort offers an unforgettable, culturally distinctive Disney experience for guests of all ages and nationalities. The ease of access is a drawing card as well as the park is located on Lantau Island, and visitors can take many buses, or the MRT.  You could visit Hong Kong Disneyland as a perfect day trip out of your Hong Kong trip; or, if you want to go for a full immersive Disney experience, you could add a stay in one of their uniquely themed resort hotels. Surround yourself with Victorian elegance at Hong Kong Disneyland Hotel or indulge in the exotic culture at Disney Explorers Lodge. You can also enjoy a series of exclusive privileges and different fun recreational activities, such as Tai Chi with Disney Master, Arts & Crafts, and so much more to complete your Disney vacation! 
To maximise your visit, we've put together a list of the best things to see and do at Hong Kong Disneyland as voted by our team members who have been there.  
15. RC Racer
Think the classic pirate ship ride but more adrenaline-filled and on a 27-metre tall, U-shaped track. Not only are the swings and drops incredibly fun, but there are incredible views, especially from the top.
14. Moana: A Homecoming Celebration
Sail away with Moana in this atmospheric stage show jam-packed with inspirational music, dancing, puppetry and storytelling, set in an open-air venue in Adventureland.
13. It's a Small World
A staple across all Disney Parks and Resorts, however, the Hong Kong Park was the first to incorporate animated Disney characters like Nemo and Pocahontas in addition to the usual children of the world. Don't miss the attraction's exterior, which has a clock tower that opens every fifteen minutes to showcase a multinational parade of eighteen animated toy figures.
12. The Many Adventures of Winnie the Pooh
Essentially the same as the one found at the Orlando park, you can glide and bounce through some of the most beloved scenes and settings of the Winnie The Pooh story. You'll journey through the Hundred Acre Wood with Pooh, Piglet, Tigger, and the rest.
11. Flights of Fantasy Parade
Parades are almost as Disney as Mickey himself, and the daytime parade Flights of Fantasy is worth your time. Traditional floats, acrobatic performers, and very catchy music are all led by an impressive Mickey float. We recommend finding a good vantage point 30 minutes before the parade because it gets very crowded.
10. Ant-Man and the wasp: Nano Battle!
This is a brand-spanking-new Marvel attraction that opened in March 2019 and is the first ride ever to features a female Marvel Hero. This ride will have you shooting and fighting off Swarmbots sent by Hydra from a moving pod.
9. Mystic Manor
Board Lord Henry's Mystic Magneto-Electric Carriage to view his amazing collection of art and antiquities from around the world.
8. Toy Soldier Parachute Drop
A firm crowd favourite located in Toy Story Land, you'll see the ride towering from one end as soon as you enter. As you queue for the ride, you will learn to parachute and then buckle in for the 27-metre drop into enemy territory.
7. Non-stop celebrations all year long
You will find extra surprises and joyous moments in the resort throughout the year, from Chinese New Year, summer time, Halloween and Christmas. During Halloween, the park is taken over by some of Disney's most famous villains like Ursula and Jafar and at Christmas – you'll be treated to nightly carols and a tree lighting ceremony while surrounded by Christmas regalia.
6. Meet your favourite Disney friends 
Snapping pictures and interacting with your favourite Disney friends is a must-do when you come to Hong Kong Disneyland! During seasonal celebrations and special occasions, Mickey and his pals may come and greet you in time-limited costumes.  
5. Hyperspace Mountain    
One of the most thrilling rides at Hong Kong Disneyland – formerly Space Mountain that has had a Star Wars rebrand. This indoor roller coaster will blast you through tight turns and loops while dodging blaster shots fired between rebel X-wings and Imperial Tie Fighters.       
4. Iron Man Experience   
The first of the Marvel attractions, the Iron Man Experience, is a must for Marvel and superhero fans alike. Take a (simulated) ride around Hong Kong with the namesake hero himself and expect plenty of drops, 3D and sensory effects.    
3. Big Grizzly Mountain Runaway Mine Cars    
Located in Grizzy Gulch, this thrill-seeking roller coaster is one of the most popular rides at Hong Kong Disneyland. Expect big twists, fake explosions and stomach drops. Take a ride both during the day and at night.
2. "Follow Your Dreams" castle show 
In this 20-minute castle show, Mickey and his friends will take to the stage, accompanied by singers and dancers, magnificent large-scale props, and effects such as fog jets, bubbles, and sparklers. The show will encourage everyone to use their imaginations, embrace the power of dreams, and transform their lives. 
1. Castle of Magical Dreams   
The Castle of Magical Dreams stands proudly as the centrepiece of Hong Kong Disneyland, which is built on thirteen classic Disney tales of Princesses and Queens and inspires all to dream big. And you may get a glimpse into the magic by embarking on a visual journey of the creative process behind the castle's transforming at "Building a Dream: The Magic behind a Disney Castle" exhibition.  
Rides and parades are not the only park attractions at Hong Kong Disneyland; anyone who has been to any Disneyland before will know that food is also a huge drawcard. At Hong Kong Disneyland, some not-to-be-missed treats are: 
Tahitian Terrace in Adventureland for delicious South Asian delights in an ambient setting 

Main Street Corner Café America for classics like hotdogs, pretzels and desserts in a picturesque, shaded patio 

Crystal Lotus inside Hong Kong Disneyland Hotel for Disney 

Pixar themed dim sum  

Iconic eats such as the famed turkey drumsticks that can be found dotted throughout the park 
Of course, there is also character dining at either the Enchanted Garden Restaurant in Hong Kong Disneyland Hotel or Dragon Wind and World of Colour at Disney Explorers Lodge – remember that bookings are essential. 
So, there it is the definitive list of the best attractions at Hong Kong Disneyland. 
---
Flight Centre acknowledges the Traditional Custodians of Country throughout Australia.