15 Of Brisbane's Newest Eateries And Experiences To Explore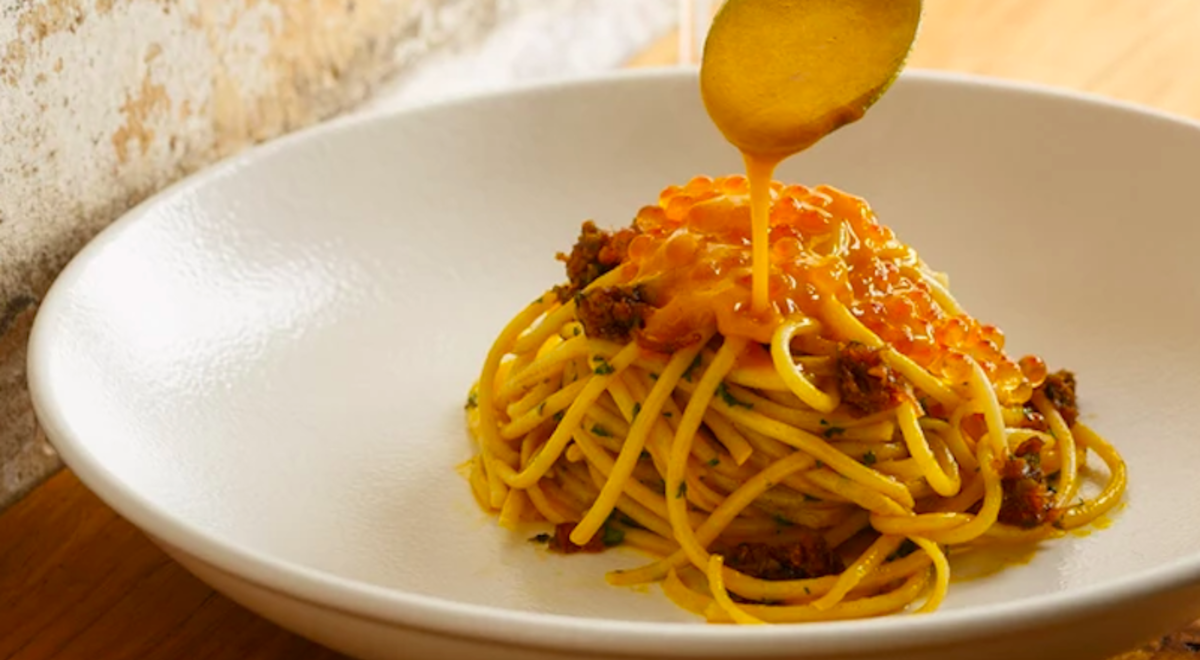 ---
---
What you need to know:
From the trending Howard Smith Wharves to some local hidden gems, Brisbane boasts quite the range of eatery options these days

We've put together 15 of the newest and tastiest spots for you to try

Read on for everything from Mexican to Italian and everything worth trying in between 
---
Whether you're a local looking for a special night out or it's been a while since your last visit to Brisbane, you will want to check out a few of the city's newest and trendiest restaurant and bar openings. Intimate authentic eats through to bougie bites that have popped up around the river city's newly created entertainment precincts. 
From the $110-million development of a disused wharf aptly titled Howard Smith Wharves which arrived at the end of 2018 to the new Queen's Wharf precinct arriving in 2022; Brisbane is a city in the process of telling its coming of age story and is doing so with its  sunshine state fare.
Let's head to the sunshine state to check out 15 of the latest offerings.
Updated February 3, 2021
Agnes Restaurant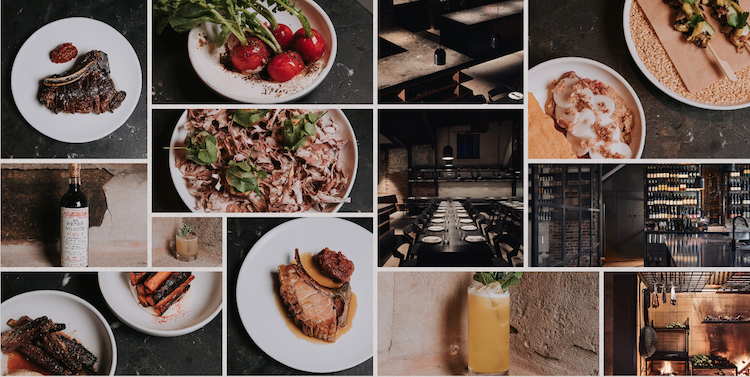 Agnes Restaurant.
22 Agnes St, Fortitude Valley
Agnes is a new Fortitude Valley-based wood fired restaurant from former Gerard's Bistro head chef Ben Williamson and the team behind sAme sAme and Honto. Reservation spots at Agnes have been highly sought after since opening and it's no surprise with a menu that reads like a serenade to the food gods; malted sourdough with smoked cultured butter (the restaurant was formerly a bakery), scarlet prawn doughnuts, lamb ribs lathered in sesame whey caramel, octopus with black lemon, smoked lamb neck with ancho mole, aged duck with kumquats and bread sauce, oh and a final number being the 70-day aged heritage pork with apple sauce. Delish.
Mexican Eats
Mama Taco, Maya, El Planta and La Patrona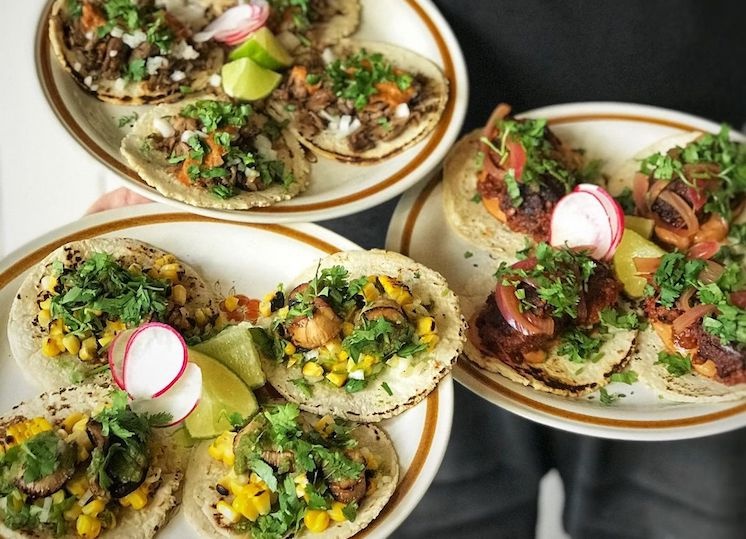 El Planta.
West End, Brisbane City, South Brisbane, Teneriffe
If there was one cuisine Brisbane has over the years lacked, it's goooooood Mexican. Many a Brisbane traveller has flown the coop, travelled around South America and come back wanting another taste of those moorish freshly made tacos only to be disappointed with the Old El Taco aisle of Coles. Thankfully that's not the case anymore especially if the recent spate of Mexican openings dotted around Brisbane's inner city area is anything to go by. 
In West End there's authentic tacos with a contemporary twist at Mama Taco (and really good margaritas). In South Brisbane you've got the inventive vegan Mexican establishment of El Planta, which also has a very impressive mezcal list. From there if you head into the Valley you can pop your head in the clouds at Maya, formerly the Eleven rooftop bar. Finally, in the old space of Tenerife's Sourced Grocer are the authentic Bajia tacos of La Patrona. 
Elska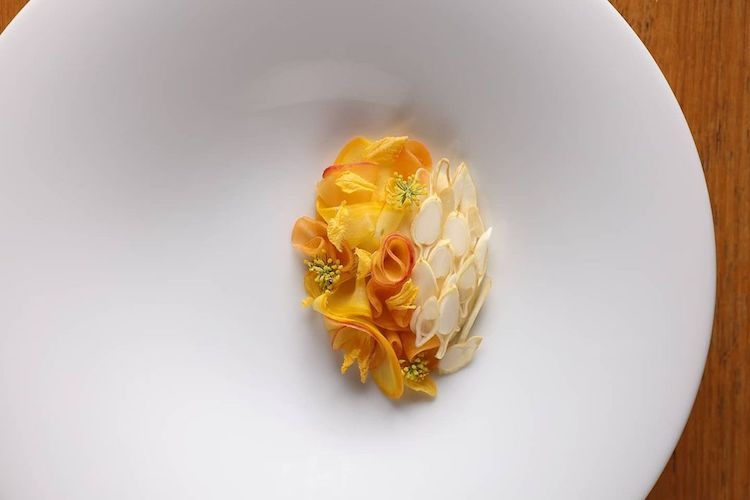 Elska.
1 MacGregor St, Wilston
An unpretentious and intimate fine dining restaurant nestled in the suburbs, Elska focuses on reimagining local produce in fresh creative ways. The set degustation menu changes frequently, and is best enjoyed with the matched wine list.
Italian/Pasta eats 
Siffredi's, Uh Oh Spaghettio, Mac From Way Back and Ripiena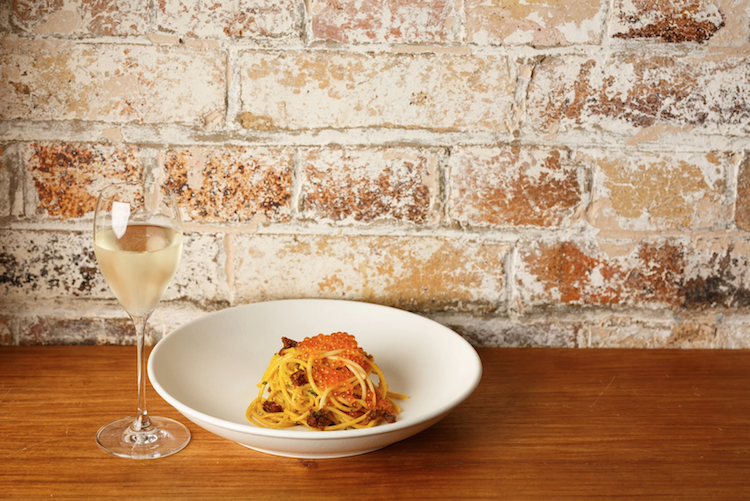 Siffredi's.
Teneriffe, Fortitude Valley and Woolloongabba.
If pasta is your religion, you've come to the right place. Brisbane is heaving with fabulous new pasta joints just waiting to serve you in all their carby glory. Siffredi's is Teneriffe's newest tenant, taking up space on Vernon Terrace after several of its founders were left restaurant-less at the closing of Stokehouse. Expect big things from this lot. As well as being playful and creative in name, so too is Uh Oh Spaghettio creative in its dishes, serving up experimental plates until the wee hours in Fortitude Valley's Bakery Lane. Cheesy in name and in nature, Mac From Way Back delivers this classic American comfort food from its new digs in Woolloongabba after outgrowing its original food truck beginnings. Finally, Ripiena, located in Fortitude Valley, calls itself an 'authentic Italian pasta laboratory', and it's not wrong. The team serve up authentic regional and stuffed pastas, and according to our resident Italian here at Flight Centre, it's the best pasta in Brisbane. 
The Prawnster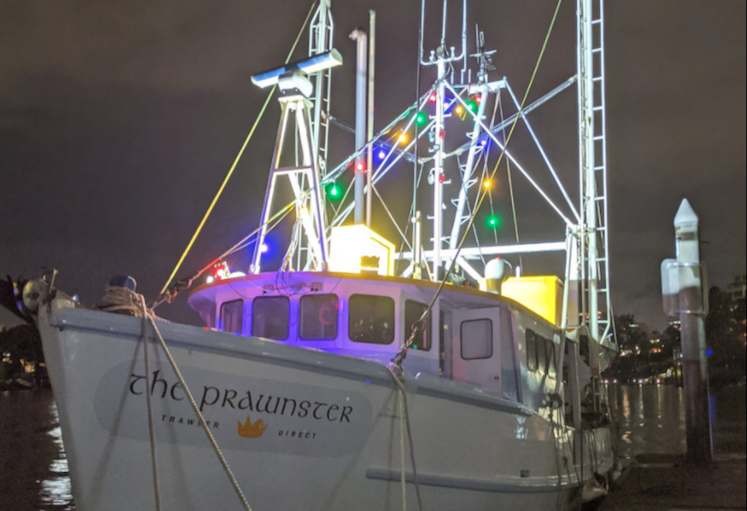 The Prawnster.
Dockside Marina, Kangaroo Point
Hands down the most unique setting of any restaurant in Brisbane is The Prawnster's Kangaroo Point Dockside Marina. Dine on fresh seafood aboard an old trawler boat or on a marqueed pontoon by its side. Sip french rose and devour a tray of Oysters on the water, does it get any better than that?
---
---
Stone & Wood Brewery 
99 Bridge St, Fortitude Valley
The newest taproom and brewery from the well known Stone & Wood is located smack bang in the ever evolving Fortitude Valley. However it's open to the public only five nights a week. When the doors aren't open in the heritage-listed building, the brewhouse is busy fermenting up a storm to create its one-off small batch varieties. These are only created for and drunk onsite, poured straight into your glass from tanks behind the bar. 
RELATED: There Is An Actual Bus Called the Vino Bus and It Is Everything You Could Wish For
SK Steak and Oyster 
The newest addition to Brisbane's burgoing niche dining scene, SK Steak and Oysters is located squarely beneath the new Calile Hotel on Ada Lane within the James St entertainment area. Featuring soaring ceilings, giant pillars, curved cream leather booths, a grand piano, and starched white tablecloths; it's what trendy fine dining is made of. 
sAme sAme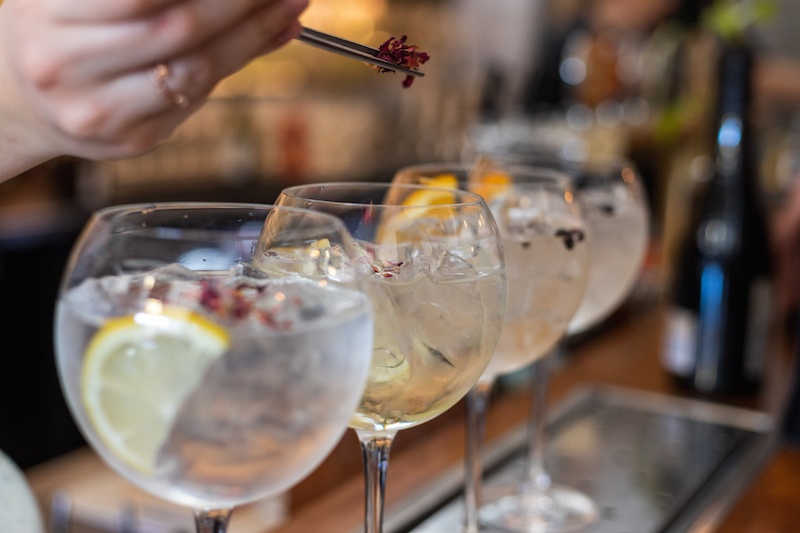 46 James St, Fortitude Valley
When Brisbaneites favourite thai stalwart, Longtime closed its doors last year, locals didn't know where to turn. However, it wasn't long before the creators behind the Ann Street restaurant moved onto creating a new upscale eatery, Same Same and as the name suggests, still focuses on street-inspired Thai cuisine. You'd be forgiven for thinking this is just a case of slapping on a new name and transplanting a restaurant to a thriving new location. The new space traverses over two levels, where on the upstairs level is a dimly lit bar LOS, host to over 140 tequilas and on the ground level, a long bar curving around an open central kitchen with a delicious menu complimented by the 140-bottle wine list. 
Oche
111 Constance St, Fortitude Valley
Hold onto your Akubra cowboys and cowgirls, Brisbane's first dedicated darts bar has opened its (massive) doors in Fortitude Valley's heritage-listed Old Flour Mill. While the game itself and the building have been around since before you and I were a twinkle in anyone's eye, the traditional game of darts has been modernised at Oche. You can either settle into one of the 14 darts booths (both single and double) or jump onto one of the communal tables in the centre of the bar if you're just after a drink and bite to eat or waiting on a booth (we recommend you pre-book to avoid the wait).
Za Za Ta Bar and Kitchen
1000 Ann St, Fortitude Valley
This modern restaurant takes its culinary cues from executive chef Roy Ner's Israeli heritage. Located in Fortitude Valley, you can start with a challah toastie filled with wagyu bits or indulge in the after-dark bar scene inspired by Tel Aviv. 
The restaurant's space harks back to the 1940s with spattered references to the Victorian era. Award-winning interior designers Luchetti Krelle decked out the space with reclaimed leadlight doors, tessellated tiles, wrought iron, velvet upholstery and washed plywood furniture.
RELATED: 10 Free Things To Do In Brisbane
Baja Brisbane
211 Brunswick St, Fortitude Valley
The latest offering from Milk Box Tuckshop's Daniel Quinn is Mexican cuisine, Southern Californian vibes, Japanese influences and the Queensland produce that makes up Baja Brisbane, what's not to love? Steering clear of cliched Mexican decor, this restaurant serves up SoCal Mexican dishes in a chill minimalistic space featuring terracotta tables and a cactus garden. 
Sign up to our newsletter for more travel inspiration, tips and exclusive deals sent straight to your inbox.
---
Flight Centre acknowledges the Traditional Custodians of Country throughout Australia.