20 Things You Can Do In Adelaide That Aren't Wine Related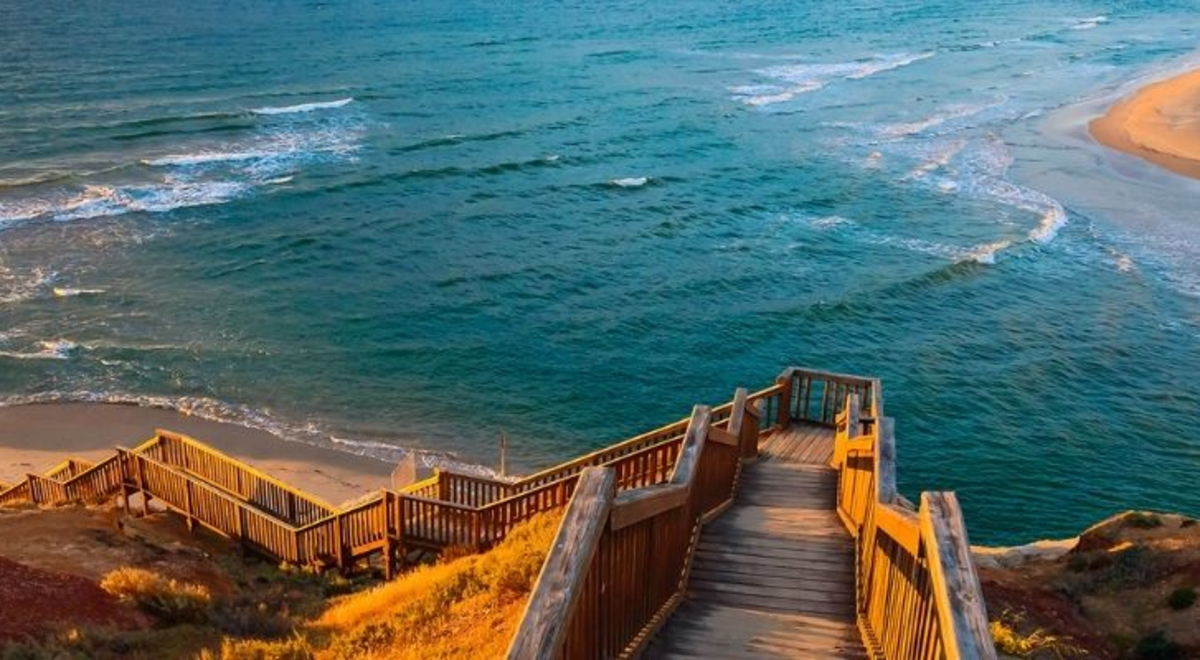 We've curated an epic A-Z of things to do in Adelaide that don't include sipping, swirling or nosing in a glass of South Australia's finest grape juice. Now, don't get us wrong—it's not that we don't love a glass of the good stuff—we just want you to know about all the other excellent things you can do in the 'boutique capital' of Adelaide, Australia's fifth-most populous city! 
Read on to scope out delicious foodie finds, nature adventures for the win, cultural and artistic endeavours, spooky sightings, oversized rocking horses and more!
---
Adelaide Zoo
Australia's second oldest Zoo and one of Adelaide's most iconic attractions, the zoo is home to more than 2,500 animals and 250 species of exotic and native mammals, birds, reptiles and fish. Book in for a VIP Panda experience and get to meet and greet the resident Giant Pandas, Wang and Fu Ni. Fascinated by the mighty lion? Book a Lion Encounter and hand feed the zoo's hungry African Lions their meaty lunch—snarls will be heard! Meet a mischievous meerkat or hand feed a giraffe, a colony of penguins, a tortoise, or a tree kangaroo! And the animal fun just keeps on giving—get excited for so many more wonderful animal encounters!
Adelaide Central Market
One of the largest undercover fresh produce markets in the Southern Hemisphere, the Adelaide Central Market is a must! Like cheese? Head to The Smelly Cheese Shop to take a big whiff of hundreds of cheeses from all over Australia and around the world. The market is filled with a mind-boggling array of fine foods, fresh flowers, fresh produce and speciality items to feast on. Get your artisan bread, fresh meats, fresh seafood, seasonal fruit and vegetables and fine coffee and get ready to treat the taste buds!  
Adelaide Botanic Garden
A garden that dates back to 1855 sure has some tall tales to tell. The Adelaide Botanic Garden is set over 51-hectares of public garden at the north-east corner of the Adelaide city centre. Discover water wise plants from the five Mediterranean zones of the world, stroll among thousands of species of roses in the International Rose Garden, check out the extensive Australian Native Garden, ogle at cactus and succulents, and if you visit in late summer, don't miss the Dahlia garden in full bloom!
Adelaide Gaol
Step inside one of the oldest remaining colonial public buildings in Adelaide and uncover some of the state's most grisly history. Interestingly lighthearted however the venue also hosts birthday parties! Kids can choose from one of three special Gaol themed parties - Gaol House Rock, Haunted House or Cops 'n' Robbers (file that one under 'consideration')! Adelaide, you're so quirky! Back to the spooky stuff—take a guided tour with one of the well-versed Gaol or Ghost Tour providers or brave it yourself and take a self-guided tour around the grounds—be sure to keep your spider-senses on alert for ghost sightings!
Art Gallery of South Australia
The Art Gallery of South Australia (AGSA) is an iconic landmark along the boulevard of historic institutions that line Adelaide's North Terrace. First established in 1881, the gallery hosts a fine collection of permanent and temporary exhibitions and has something for the whole family with interactive activity spaces for kids, epic events for teens and a wide range of Australian, Asian and International art. 
Belair National Holiday Park
Love to get out amongst the sounds of nature? The Belair National Park is the ideal place to get back to nature, just 25 minutes from Adelaide city centre. Immerse yourself in nature out on the many bushwalking trails keeping an eye out for koalas, emus, kangaroos, playful rainbow lorikeets and more! Explore the woodlands and lakes – along with a fantastic nature playground for the younger ones!
Big Rocking Horse
Not just big, but the largest Big Rocking Horse in the world can be found in the small town of Gumeracha, in the glorious Adelaide Hills, just 40 minutes from Adelaide. Aside from venturing up high and climbing on 'Australia's number one big Aussie icon' the kids will love the onsite wooden-toy factory and chance to see wooden toys being made. There's also an onsite Wildlife Park where you might like to feed a peacock! Bring your own picnic or grab a bite to eat or hot coffee from the cafe onsite.
Cleland Conservation Park
A quiet protected area located in the Adelaide Hills, the park is home to diverse native wildlife (hello kangaroos, koalas and emus!) The conservation park bushland is free to explore and has hiking and walking trails and stunning mountain views. Within the grounds is the paid entry to Cleland Wildlife Park if you want to get up close and personal to those furry native creatures and learn more about these unique creatures from the park rangers.
d'Arenberg
Okay, we know we said 'things to do in Adelaide that aren't wine' and yes, there's plenty of delectable wine here at d'Arenberg! But, there's also so much more than a cellar door. Offering 'food, wine and art experiences that challenge convention', meaning you can explore the onsite contemporary art museum or play winemaker for the day learning to blend and bottle your own wine! Topped off with a range of dining options from degustation to casual fare, there really is quite a bite to discover and consume at d'Arenberg! And, they've recently been named 2021's Best Large Cellar Door in McLaren Vale by Gourmet Traveller WINE magazine.
David Roche House Museum
If the sound of an opulent art collection including show dog memorabilia appeals to you (yes, show dog memorabilia), then get thee to David Roche House Museum! The incredible personal collection of art collector and dog breeder David J. Roche began collecting at the ripe age of 17 and has amassed more than 3,500 items from around the world over his lifetime. Book a tour through David's residence, Fermoy House, to admire the collection set amongst the grand interiors of the home. A quirky Adeladian must see!  
Festivals
Adelaide and South Australia has a year-long calendar of festivals and events. 'Mad March' brings the Adelaide Fringe, Adelaide Festival, WOMADelaide, Adelaide Writer's Week and Adelaide Cup! Whilst other highlights during the year include Tasting Australia, Adelaide Cabaret Festival, Illuminate Adelaide and the Santos Tour Down Under. 
Guided Tours
Sometimes the best way to explore a city is to leave it in the hands of a professional. Adelaide has a huge range of guided tours on offer from taking a spin around the Adelaide Oval Stadium to being guided through the foodie haven that is the Central Market. You could take a hot air balloon flight over the Barossa or a 4WD experience to Kangaroo Island! Or get out on the water with a Dolphin Sanctuary Eco Kayaking Tour or Swimming with Dolphins Experience. Both the options for fun and the knowledge from the guides are endless!
 
---
RELATED: A Local's Guide To The Barossa Valley 
---

Mount Lofty
Been hanging in Adelaide City but want to get out and see some views? Located about 15 kilometres east of the city centre is the mighty Mount Lofty Summit, the highest point in the southern Mount Lofty Ranges, you'll be treated to delightful vistas and panoramic views of the city skyline. Why not head up at sunrise and sunset to catch that magic hour light!
RoofClimb
Climb the unique roofline of Adelaide Oval with sweeping views over the city, Adelaide Hills and coastline. Don a special blue climbing suit and follow your guide along the roof and for the brave – try to hang over the oval below!
Something Wild
Located within the Adelaide Central Market, Something Wild is at the forefront of sourcing and supplying Indigenous food to restaurants and consumers around the country. This truly is the ultimate chance to get your taste buds around Australia's oldest native cuisine. There's an array of wild game meats, Indigenous produce, condiments and even an award-winning Green Ant Gin! Sit down at the bar with a G&T and chat to the staff about their wide range of wild produce!
South Australian Museum
The SA Museum is a place for everyone to learn fun new facts and inspire curiosity about life on Earth and in particular, Australia's natural and cultural heritage. And they've been doing so for over 150 years! The museum is a great place to learn about Australian Aboriginal and Pacific cultures, and the fascinating science behind life! The permanent collections also include an exhibit showcasing over 100,000 artifacts from Sir Douglas Mawson's Polar expeditions as well as many fascinating biological and humanities collections. Get amongst it!
Southport Beach
Located just an hour's drive from Adelaide you'll find the Fleurieu Peninsula, a coastal playground known for some of the state's best beaches. Including none other than Southport beach at Port Noarlunga. The impressive stairs leading down to the beach make for iconic holiday happy snaps, and the waters below are great for catching a wave, throwing out a line to fish or venturing out on a kayak to explore.
The Almond Train
Step back in time at this iconic McLaren Vale destination. Wander through the 1920's train carriage near the Shiraz Trail on the Old Willunga train line and pick from a selection of South Australia's largest range of flavoured almonds. Plus there's plenty more for the larder with local olives, chocolates, chutneys, jams and more! 
Walking Tours
Like to eat your weight in cheese when on holiday? A walking tour is a great way to help curb those holiday calories. Or, maybe you just love keeping those steps up on your fitness app. Either way, Adelaide doesn't fall short when it comes to walking tours! Go your own way on a self-guided heritage trail through parklands or take a look at the city's architecture along the great buildings trail. There's also a host of paid walking tour providers with great reviews, including Yella Umbrella walking tours or Feast on Food for a walking tour with snacks along the way! 
West Beach Adventure
Formerly known as 'Mega Adventure', here you'll find awesome fun for every age and fitness level. Located at West Beach there's a Megaclimb obstacle course, giant swing and SkyWalk with various heights for those less thrill-seeking inclined! 
 
---
---
Flight Centre acknowledges the Traditional Custodians of Country throughout Australia.