24 Things About South Australia That Might Surprise You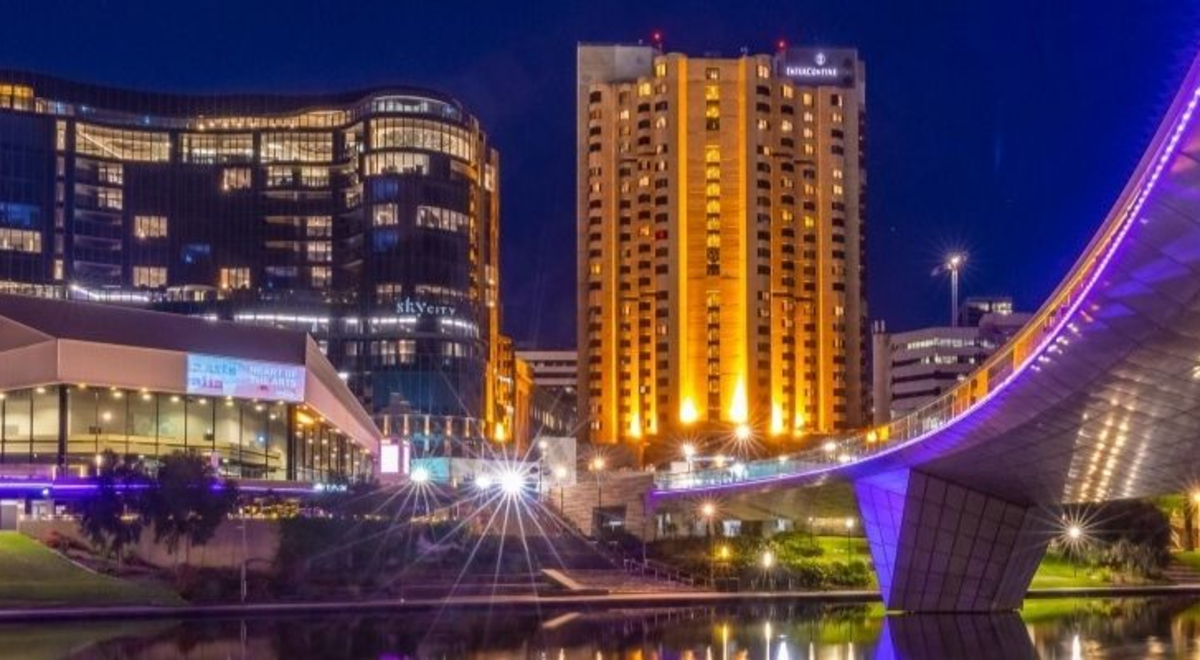 ---
---
South Australia has developed a reputation for being a hidden gem. While it is less visited and less populated than its New South Wales and Victorian neighbours, it can definitely hold its own with its rich culture, history and experiences. With so much to see and do, this beautiful state has surprises hidden around every turn.  From great food and wine to a spectacular outback, here are 24 things that might surprise you about South Australia...  
---

1. It's One Of Australia's Food Capitals
Adelaide is a foodie paradise and one of the best places to go is Adelaide Central Market. The place is full of everything from local produce, artisan cheeses and organic meats to sourdough bread and buttery fudge. Adelaide also has a strong restaurant scene, with many of them using high-quality local ingredients.
2. It's Wine Heaven
If you love wine, there is a good chance you will love Adelaide and South Australia is home to 18 different wine regions and has officially been named a Great Wine Capital of the World...its in good company with the likes of Bordeaux and Napa Valley! About an hour's drive from the city, the Barossa is without a doubt one of Australia's premium wine regions. Wander into over 80 cellar doors, tasting some of the most awarded wines in the world and digging into sumptuous local produce. Or if you're short on time, the world famous Penfolds Magill Estate is only 15 minutes from Adelaide CBD.
Wine not your tipple of choice?  Then check out many of the micro-breweries or gin distilleries dotted around the city and state.
3. There's A Great Art Scene
Adelaide is known for having a vibrant and thriving art scene. The Art Gallery Of South Australia has one of the largest collections of arty gems in the country. The museum is like a walk through time with exhibits that span the ages with pieces from ancient Rome and 1800s Australia through to contemporary pieces.
Street art is also popular in South Australia. You will find sculptures, murals and installations scattered across the city. The laneways around Adelaide's East End are a great place to visit or visit Rosina Street Car Park where you'll find thousands of toy cars stuck to a wall.
4. Great Beaches
Adelaide is often overlooked for its beaches, but with around 20 kilometres of pristine coastline within reach of the city – it can be a great place to soak in some rays. Adelaide's most popular beach is the family-friendly Glenelg, which is easily accessible by hopping on a tram. Here you will find plenty of bustling cafes, clothing boutiques and restaurants. Given that Adelaide's metropolitan beaches face west, it makes for some amazing sunsets! 
5. There's A Lot Of Great Festivals 
If there's one thing Adelaide loves, it's a festival –in fact, it has long been known as the 'Festival State' because of its year-round festival calendar. The party really heats up in February and March with Adelaide Fringe, Adelaide Festival and WOMADelaide. In April/May, Tasting Australia gives visitors a chance to sample spectacular food and drink from around the state along with some wonderful and unique dining opportunities. If you are visiting Adelaide during winter, make sure you check out Illuminate Adelaide to see the city lit up by cool lights.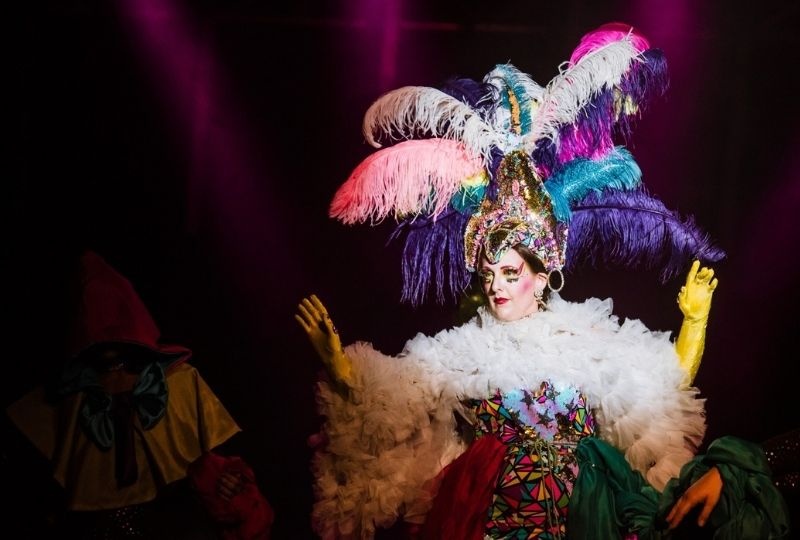 6. It's Abundant With Wildlife 
South Australia is crawling with native animals and Kangaroo Island is a great place to spot some Aussie wildlife. Spanning over 20 hectares, Kangaroo Island Wildlife Park is home to more than 1,000 animals. Here you can cuddle a koala and hand-feed kangaroos and wallabies.  
There is plenty of exotic animals too. Head to the Adelaide Zoo which houses around 250 different species. Here you will see star attractions such as Wang Wang and Fu Ni, the zoo's resident pandas. 
Wilpena Pound is Australia's lesser-known icon. Covering around eight times the area of Uluru and 300 metres taller – Wilpena Pound is the crowning jewel of the Flinders Ranges. The colossal rock formation is best known for its crater like shape that forms a natural amphitheatre that is laced with walking trails. A scenic flight is another great way to experience the magnitude and beauty from above. 
8. Adelaide Is The '20 Minutes City' 
Adelaide is known for being incredibly convenient to navigate. All the attractions in the CBD are within a 20-minute walk and if you're in a car, it's 20 minutes east to the Adelaide Hills or 20 minutes west to the beach. With everything you need within close proximity – it's very easy to fill the day with excitement. 
9. River Murray Dark Sky Reserve 
The only Dark Sky Reserve in Australia is located on the Murray River. Essentially national parks in the sky, the reserve is one of the few places in the world where you can see thousands of stars in an area  protected from light pollution.
10. Home To The Biggest Display Of Indigenous Australian Artifacts
The South Australian Museum is home to the largest collection of Australian Aboriginal cultural material in the world. As part of their repatriation efforts, the museum is committed to making these items accessible to indigenous communities so that they can teach, develop and practice their spiritual and religious traditions, customs and ceremonies.

11. A City Of Firsts 
Adelaide has always been a city of forward-thinking. In fact, it was the first city in Australia to give women the right to vote, recognise Indigenous land rights, and criminalise sexual and racial discrimination. The museum also cares for almost 4,000 restricted objects. In July 1971, the Aboriginal flag was flown for the first time in the heart of Adelaide.
12. Have A Drink On Top Of The City 
You will find the 2KW Bar & Restaurant overlooking the city, parklands and Adelaide Oval making it a go-to for locals and visitors. The contemporary dining serves up a delectable variety of South Australian produce. Other rooftop bars dotted around the city include Hennessy Bar, Gallery Adelaide, Sol Rooftop and Merrymaker Rooftop Bar. 
13. The Tunarama (Tuna-Throwing) Festival 
This festival is a unique way to celebrate the tuna fishing industry in and around Port Lincoln. Held annually in January, Tunarama is a family-friendly festival with markets, show rides, dinners and of course the world-famous Tuna Toss. 
14. There's A Sunken Garden 
Formed from a sinkhole, this sunken garden is a sight to see in South Australia's Limestone Coast region. The Umpherston Sinkhole, was formed when a limestone cave collapsed. Now, the topsoil forms the perfect environment for plant life to grow. The best way to appreciate the size and depth of this sunken garden is from the viewing platforms at the top before walking down through the terraces and hanging vines to explore the garden.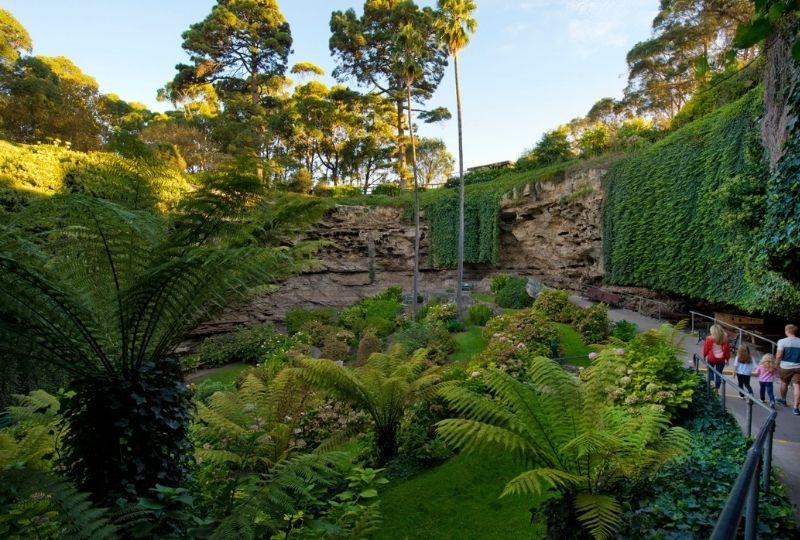 15. There's Two Chocolate Factories
South Australia is a chocolate lovers paradise with, not one but two chocolate factories! If you're a chocolate connoisseur you may want to check out Melba's in the Adelaide Hills and Haigh's Chocolate factory near the Adelaide CBD. Get an inside look into how this heavenly nectar is made and if you're lucky, do some tastings. This is in addition to other chocolate artisans dotted around the state.
16. There's A Festival For Cheese 
If you're a cheese lover – it doesn't get much 'cheddar' than this. CheeseFest is a festival dedicated to cheesy goodness. Learn all about the history of cheese and how it's made – and don't worry, there will be plenty of chances for tastings. If you're after a tipple with your cheese, the festival also attracts winemakers and brewers on display.
17. Lake Eyre 
Lake Eyre is one of Australia's most iconic landmarks, but the thing that will surprise you about it – is just how massive it is. Lake Eyre is the largest salt lake in the world comprising of around 400 million tonnes of salt. One of the best ways to fully take in the magnitude is from the air with a scenic flight.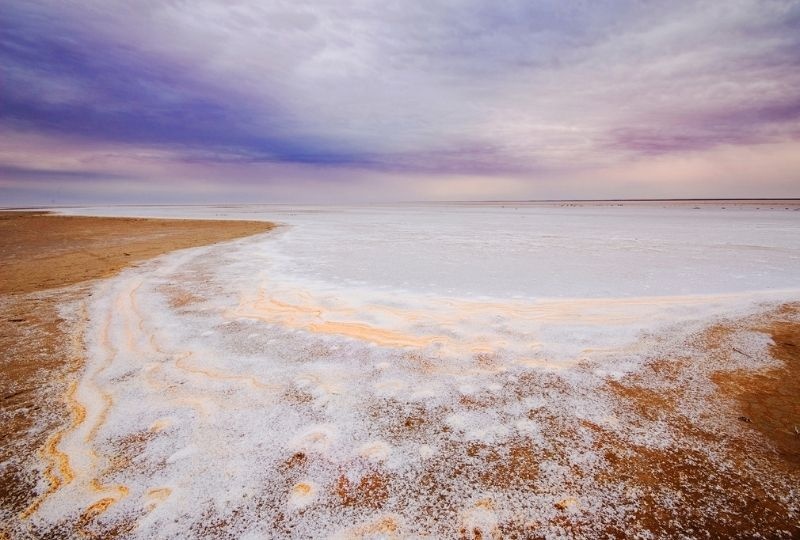 18. Shark Cage Diving 
Port Lincoln was the first place in the world that visitors could safely view great white sharks in the natural habitat with the invention of shark cage diving. Take a full-day tour and be lowered safely down into the water to come face to face with these predators of the sea. 
19. 360 Cinema Experience 
The Big Winch 360 in Coober Pedy is Australia's first permanent Circlevision cinema experience. Vision and sound surround the audience as they are taken on a journey through the Outback. Don't miss Explorer's Way which was filmed over 12 months and captures the contrasts in the outback landscape along with the history of first European explorers, Afghan cameliers and todays opal miners .
20. Little Blue Lake 
In South Australia's Mount Gambier region, is a sinkhole filled with beautiful natural water. This popular swimming hole is called the Little Blue Lake. The lake got its name from the fact that the water used to turn blue annually. With a maximum depth of 47 metres, the sinkhole is popular with cave divers, although access is limited to holders of the CDAA Deep Cavern grade. 
 
21. Spend A Night Underground 
If you have ever wondered what it would be like to spend a night underground? Then check out Dug Out B&B in Coober Pedy. This 3 bedroom and 2 bathroom bed and breakfast is one South Australia's more unique accommodation offerings because it's completely underground. Much of Coober Pedy, often referred to as Australia's Opal Capital, is underground due to the high temperatures over summer.  
22. There's A Giant Rubiks Cube 
The d'Arenberg Cube is one of the most iconic cellar doors in Australia. Shaped like a giant Rubik's Cube floating above the vineyards, the cube invites curious wine lovers in offering tasting rooms, a bar and restaurant set over five levels with 360-degree views.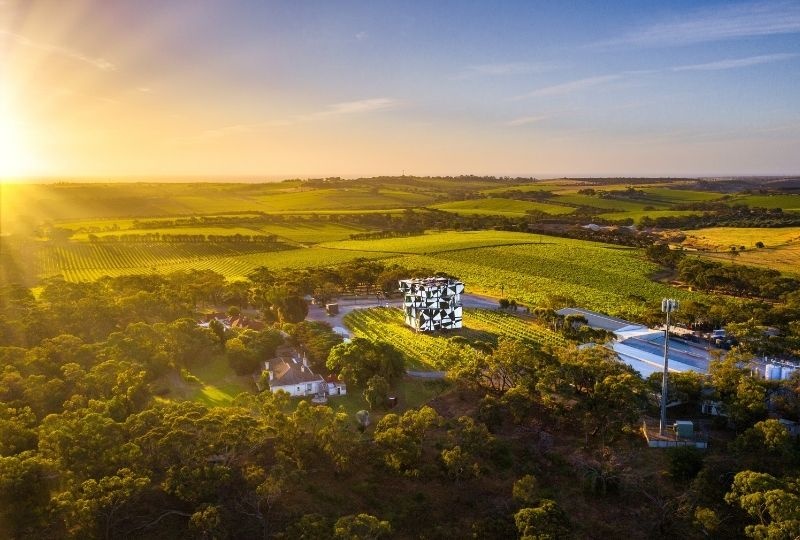 23. There Are Ghost Towns
South Australia is home to some of the eeriest abandoned towns and villages. These long-forgotten towns are remnants of Australia's gold rush and were once bustling with miners. But as the gold dried up, these towns became completely deserted. Some of these towns are nothing more than ruins, but some places, such as Farina and Silverton have been meticulously preserved. 
24. There Are Ship Graveyards 
Adelaide is known for having a rich maritime history. Evidence of this can be found dotted across the coastline of South Australia with 19 ship graveyards. Many of these ships are permanently exposed or can be seen at low tides – so keep an eye out. The Garden Island Ships' Graveyard Maritime Heritage Trail is close to Adelaide and is the final resting place of 25 wrecks which can be explored by kayak.
---
Flight Centre acknowledges the Traditional Custodians of Country throughout Australia.