28 Aussie Holidays You Can Take & Still Social Distance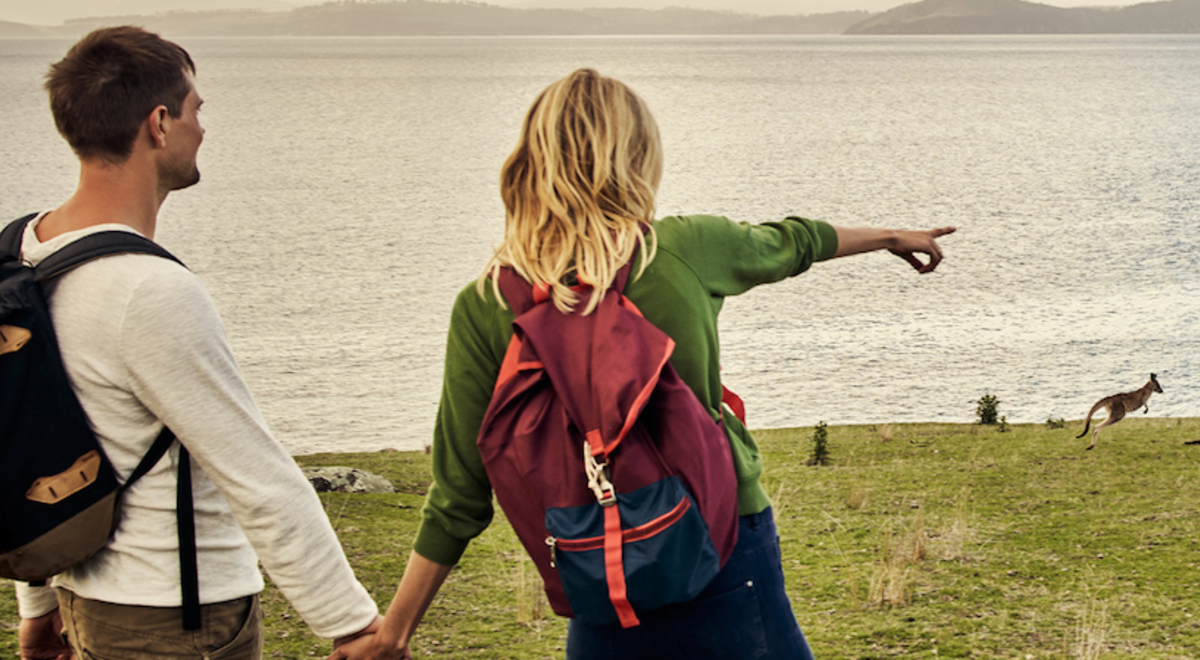 ---
---
Here's a list featuring some of our favourite socially distant resorts, hotels and islands to consider for your first post-isolation-but-socially-distant holiday.This round up includes a variety of holiday types and price points, from budget to luxury. 
If you're wondering what the criteria for an iso holiday is, we basically looked for holiday types or properties that ticked the box of either one of two criteria. Number one, is the property or accommodation isolated and number two, how many people does the property or island hold comparative to its size. So without further ado here are 28 holidays and accommodation you can visit while still staying socially distant: 
New South Wales Holidays: 
Paperbark camp - glamping 3.5 stars
Situated in Jervis Bay, this rustic safari style bush retreat includes breakfast and dinner daily. The restaurant is also closed to anyone not staying at the retreat, ensuring the safest social distancing measures are carried out when it reopens on June 5, 2020. The canvas safari style tents have been placed amongst the soaring eucalyptus and paperbarks, built above the ground to give privacy and to capture the sea breeze. All tents have wrap around decking with outdoor furniture, polished hardwood floors, full insect screening, solar powered lighting as well as high quality linen and all the hotel amenities you would expect for a luxe camping experience. They also include an open air private en suite, perfect for bird watching and kangaroo spotting while you enjoy a hot shower. 
Emirates One&Only Wolgan Valley - country retreat, 5 stars
This all inclusive ultra-luxury conservation-based resort, occupes just one percent of a 2,800 hectare nature reserve in the Greater Blue Mountains World Heritage Area. The resort is a beautiful three hour drive from Sydney featuring 40 elegantly appointed, free-standing villas, each with its own swimming pool, double-sided fireplace and private verandah. At the centre of the resort sits the Main Homestead with several dining settings, a heritage precinct, and the One&Only Spa.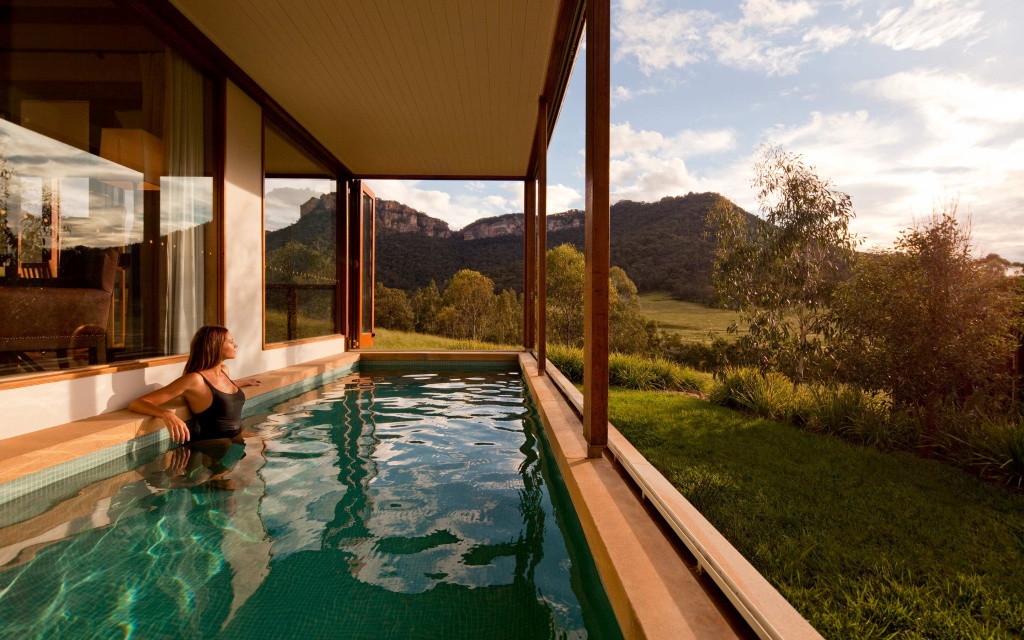 South Australia Holidays: 
Arkaba - outback station, 5 stars
An all inclusive Wild Bush Luxury property in the Flinders Ranges. This station hosts just ten guests at a time however you will have to share the remote 60,000 acre property with some of the local kangaroos, emus and other native flora and fauna. The private wildlife conservancy is dedicated to the conservation of Australia's unique wildlife and birds. Which means you can enjoy yourself on safaris through spectacular ancient landscapes, where expert field guides will immerse you in the story and history of the bush. 
Sea Dragon Lodge & Villas -lodge accommodation, 5 stars
Imagine vacationing on an island where your accommodation includes stunning ocean views, a private, pristine sandy beach, wildlife on the doorstep, and enjoying delicious local food and wine. That's exactly what Sea Dragon Lodge & Villas offers up, located on Kangaroo Island which was recently ravaged by bushfires, not only is your holiday a respite for you but shows support to the tourism and community on the island. Kangaroo Island is the third-largest island in Australia which is just 16kms from the mainland, Sea Dragon Lodge & Villas is a boutique, adults only, eco-friendly retreat, where you can enjoy romantic sunsets with spectacular ocean views, farm-fresh local produce, your very own secluded beach and an abundance of wildlife.
The Frames - three private residences, 5 stars
Situated on the famous Murray River on a cliff-top at the gentle river crossing of Paringa in South Australia. The three private residences of this retreat are called Collage, Montage and Pastiche and each have their own sense of style, uniqueness and outlook. Montage and Pastiche are designed for one couple while Collage can accommodate two. Each retreat provides total privacy for guests with their pools, Jacuzzi's and state of the art entertainment facilities.  The Frames sets the scene for escape and to enhance this unique experience, each retreat is large, open, private and the ultimate in luxury.
Unforgettable Houseboats
Hire a luxury houseboat with Unforgettable Houseboats to kick back and experience life in the slow lane on the Murray River in South Australia. Cruising on one of these fabulous luxury houseboats is the best way to enjoy the panoramic views of the Murray River in comfort and style. There are various vessels to choose from with 3, 4 or 7 night packages.
Victoria Holidays:
Barossa Shiraz Estate - six private residence, 4 stars
The six cottages of Barossa Shiraz Estate are each within walking distances to wineries. So not only are you immersed in the serenity and privacy of your own cottage but you're also surrounded by vines with sweeping views of the Barossa Valley, providing the perfect base to explore this world famous wine region.
Araluen Boutique Accommodation - private villas
Experience Victoria's best known and most accessible wine region the Araluen way. Araluen Boutique Accommodation is located in the picturesque Steels Creek Valley just seven minutes north of Yarra Glen. 
The property is set amongst three acres of landscaped gardens and bushland, and is the perfect place to relax for a few days or to serve as a base to explore the region. Accommodation consists of a total of seven rooms - three self contained spa villas and four individual lodge rooms, each with a private ensuite. All villas are self-contained with beautiful views of the surrounding countryside or the gardens and swimming pool. 
Yering Gorge Cottages 
Yering Gorge Cottages is located just an hour from Melbourne's CBD and approximately 90 minutes from Melbourne (Tullamarine) Airport, depending on the time of day you're travelling. Here you can enjoy a location that offers an abundance of open spaces,a beautiful private nature reserve and plenty of fresh air for you to enjoy and relax within. The 13 self contained cottages are positioned to offer guests privacy and serenity, featuring two or four bedroom standalone cottages. 
The 4 Bedroom features a full kitchen with the others having a kitchenette. This property has gone to great lengths with added precautions to ensure peace of mind when planning your stay such as increased the frequency of cleaning public areas including lobbies, door handles, public bathrooms, etc. utilising hospital-grade disinfectant, contact free check-in and check-out protocols, antibacterial hand sanitisers have been placed in all public areas and social distancing practices are in place throughout the business.
Northern Territory Holidays: 
Longitude 131 -  eco glamping at Uluru
With plans to reopen on September 1, 2020 and moving alongside NT government restrictions, this all inclusive luxury tented resort is the perfect place to experience the magic of the Aussie outback and its red centre as it sits nestled among rich red dunes, overlooking Australia's best-known natural icon, Uluru. Floor to ceiling windows and a high canopied roof offer a cool retreat from the Red Centre and away from the Ayers Rock Village. It doesn't get much more isolated than this.
Bamaroo Plains Mary River floodplain - a buffalo station bush Lodge, 5 stars
With only 10 safari-style bungalows on the property this is another bucket list isolation stay. Located near Kakadu National Park the all-inclusive Lodge is perfect to seeing nature up close and in person.
Tasmania Holidays:
Free Spirit Pods Bruny Island - Eco pods 4.5 stars
Free Spirit pods features two self-contained waterfront pods set on an private and tranquil 8 acres, with direct waterfront access and views over Quarantine Bay. Yes, that is the actual name of the bay, this stay will literally have you looking out over Quarantine Bay, an apt moniker for what has to be one of Australia's most socially isolated stays as the pods are positioned on an island (Bruny), off of another island (Tasmania), off a bigger island (Australia). Now that's some pretty meta isolation accommodation. The property is also taking extra precautions to assure future guests of their compliance with all COVID-19 work safe requirements, so guests feel safe and secure for their reopening from June 15, 2020.
"We make absolutely sure that there's no *unnecessary contact with other guests or staff. *Exceptions made for our roaming, carefree and oblivious wildlife – 100% exempt!" - Free Spirit Pods
Newry Farm - Farm stay 
Located just outside of Launceston, in the heart of Northern Tasmania, this luxury farm stay has a total of five bedrooms, two bathrooms and two kitchens which can be divided into separate residences if two families or groups want to travel together. A perfect way to catch up with friends post isolation, think of it as the new buddymoon minus a wedding.
Lemonthyme Wilderness Retreat - cabin retreat 4 stars
Lemonthyme Wilderness Retreat is nestled amongst Cradle Mountain-Lake St Clair National Park and is 8 km outside of Cradle Mountain village. This perfect iso stay features a range of luxury spa suites, 2-bedroom cabins or treetop hideaways, the perfect escape from the rest of the world.
Tarraleah Estate - private estate, 5 stars
Tarraleah is a beautiful historic estate in the heart of Tasmania's Central Highlands. The stunning world heritage wilderness backdrop and a wide range of quality accommodations including several stand alone cottages providing a perfect spot for a holiday or romantic getaway. Located two hours drive northwest of Hobart, Tarraleah Estate is an ideal place to stay on any journey along the west coast to Lake St Clair, Strahan, and Cradle Mountain.
Tarraleah was once a town for the workers and their families responsible for developing Tasmania's pioneering Hydroelectric scheme so during your stay, you can discover its unexpected stories and beautiful architecture.
There is so much to do during your stay from hand feeding the estate's beautiful Scottish Highland Cows, walking the many wilderness trails, taking a kayaking, mountain bike, or fly-fishing tour and then settling in for a whisky tasting from the property's collection of 150 single malt whiskeys.
The Peninsula Experience, private homes, 5 stars
Set on a private peninsula overlooking Dover in Tassie, this boutique property has two accommodation options each boasting privacy. The Cape House which hosts up to three couples, can be split as one, two or three bedrooms or the Boathouse which is perfect just for two.
Western Australia Holidays: 
Sal salis Ningaloo Reef -  luxury glamping on the coast, 5*
Featuring the perfectly isolated resort on the northern coast of WA just outside of Exmouth. Most visitors come to see the gentle giants known as whale sharks which migrate through the area from late March to early September each year. Whether you want to get out on the reef and explore down below or simply just escape, the 15 luxury tents located on the shoreline will make you feel like you're galaxies away.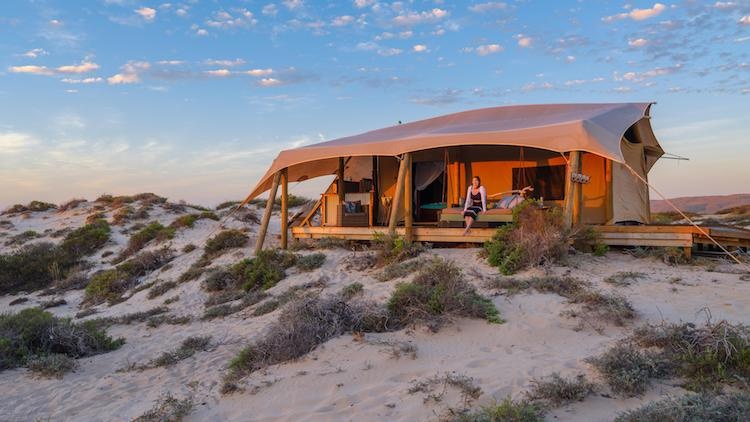 Queensland Holidays: 
Wilson Island, Great Barrier Reef -all inclusive luxury glamping 4.5 stars
There are nine reef cabins on Wilson Island and only 18 guests can stay at any one time and  must be over the age of 16. The exclusive island holds nine solar battery-powered luxury reef safari tents. The added bonus of this isolated glamping holiday is that sustainability and the island's natural ecosystem are at the heart of the property The eco-resort is 100 percent solar and closes from January 28 to April 1 each year so as not to interrupt the annual bird-breeding season. So not only will your stay be peaceful but light under foot too. 
Elysian - Secluded island retreat, 4 stars
The eco island accommodation offered at Elysian Retreat is secluded, comfortable and enables guests to experience the Whitsundays with 5 star service with a maximum of 20 guests. From locally sourced custom menus, to personalised organic spa treatments and a long list of aquatic adventures there's plenty of ways to enjoy the sequestered beauty of this reef paradise. 
The 10 beautifully appointed oceanfront villas cast views over ocean, mountains and rainforests with the interiors handcrafted from solid Australian hardwood boasting high cathedral ceilings, large windows and private balconies, with uninterrupted water views. Elysian Retreat is also one of the first 100% solar powered island resorts on the Great Barrier Reef. Finally, Sojourn Retreats, which runs Elysian is a Queensland family owned company, ensuring your stay supports a local business.
Pethers rainforest retreat - Hinterland tree houses 4 stars
Located on Mount Tamborine, this adult only retreat features 10 private tree houses surrounded by lush rainforest. Each individual accommodation also includes a spa for 2, a fireplace, entertainment system, lounge and dining area and 5 metre high glass windows out onto your own private balcony overlooking the rainforest. It's almost hard to imagine this is only an hour drive from Brisbane. 
Spicers Scenic Rim trail - scenic walking tour 
The Spicers Scenic Rim trail holiday takes you along private property and therefore the only people you encounter on this incredible walk are those on the tour. The tour holds a maximum of 12 people in a group. All meals, eco cabins and luxe camping accommodation is included. You can choose from a two night or a five night walk. The season for this walking tour runs from March to November.
Mount Mulligan Lodge -  an outback station, 5 stars
At the base of a mountain, this luxury lodge combines outback charm with contemporary comforts and deluxe cuisine. There are just eight rooms, each with its own deep tin bathtub on the verandah. Throw a line in the river, watch wallabies at play or go exploring. This regional holiday has adventure written all over it with no need to worry about overcrowding as the station has a maximum of 16 guests at one time. 
Narrows Escape Rainforest Retreat, 5 stars
This tropical accommodation offers six fully self-contained secluded cottages nestled in two hectares of pristine rainforest in the Blackall Range, near lake Baroon, Montville. Adding to this isolation paradise is that the retreat is for adults only.
Diamondvale Cottages - Cottages & Homestead in bushland
All of the fully self contained cottages of this Stanthorpe accommodation offer up air-conditioning and wood burning fireplaces, as well as the usual home comforts and accessories that will ease your stay, so you can spend more time enjoying your holiday!
Spicers Peak Lodge - luxury retreat, 5 stars
Another adults only resort, this luxe stay is an all inclusive bougie lodge featuring only 10 suites and two Private Lodges. Spicers Peak Lodge continues to impress with its sense of intimacy and refined travel as a boutique property. Guests enjoy luxurious accommodation, an in-house multi award- winning restaurant, stylish lounge and games room and numerous facilities including a pool, spa, tennis court, mountain bikes and a luxury day spa.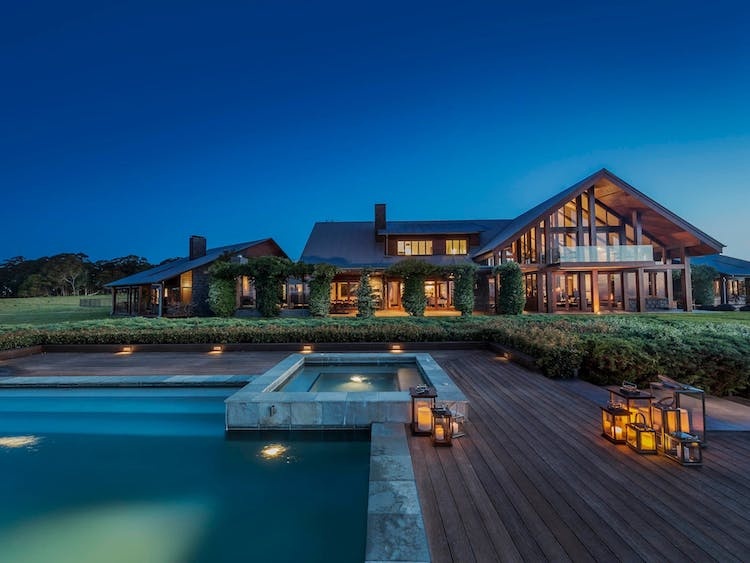 Queensland Yacht Charters - sailing
It doesn't get much more isolated than being surrounded by sea, not too far out of course, because you will want to enjoy some of the secluded world-class beaches of the Whitsunday Islands where you can skipper your own yacht or catamaran with Queensland Yacht Charters.
Australia Wide:
Britz or Maui Motorhomes
Hit the road and go at your own pace, mapping out that epic road trip you've always wanted to take but thought, I'll do that later. The time is now. Hire a motorhome and travel at your freedom whether it's a coastal adventure falling asleep listening to the waves that you're after or you want to head inland stopping in small country towns, supporting those affected by the recent bushfires, a motorhome is a great way to go further.
Discovery Parks - Holiday park with cabins and glamping 3 - 3.5 stars
Discovery Parks have caravan parks and cabin accommodation across Australia. If you want beachfront accommodation, a national park hideaway or even an island glamping experience, Discovery Parks is a great camping and outdoor holiday option. 
While Discovery Parks does host a number of larger parks on its roster, all permanent accommodation are individual cabins or permanent tents with most having their own ensuite and cooking facilities. The perfect quick family getaway on a budget.
Across Australia, Discovery Parks locations are open and welcoming tourists (where allowed) along with essential travellers and workers. 
---
Flight Centre acknowledges the Traditional Custodians of Country throughout Australia.