On Track: 3 Scenic Journeys Through Canada With VIA Rail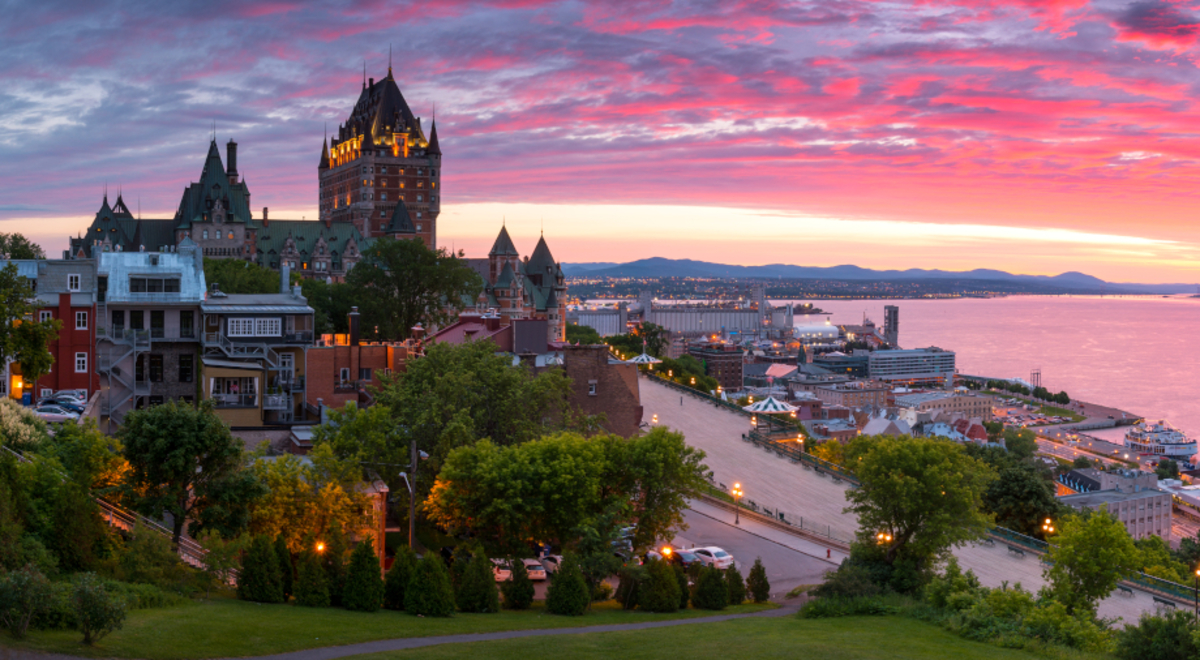 ---
---
1. VIA Rail: The Canadian 
It's dark when I board VIA Rail's The Canadian in the harbourside city of Vancouver, but night-time only adds to the suspense of my journey. I'm embarking on a 4,466km crossing of Canada, from Vancouver to Toronto, via locomotive. Three days of travel lay ahead, during which I'll have a front-row seat to an epic, ever-changing landscape of mountains, forests, lakes and prairies.
Not long after stepping aboard, I'm handed a glass of bubbles and am reminded The Canadian is VIA Rail's flagship experience. Offered all year round, I've previously done the short Vancouverto-Jasper leg in winter, when the journey is nicknamed The Snow Train, and so I know I'm in for a treat.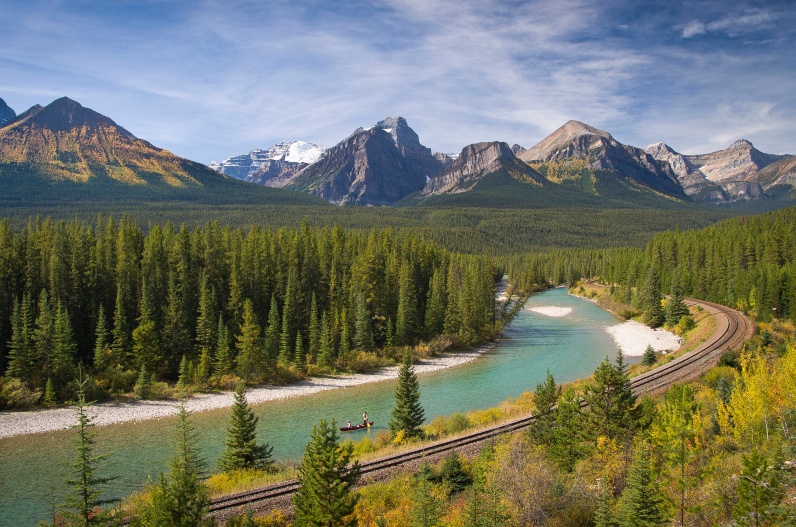 Travel Canada via rail for a unique view of the mountains
I spend the next hour in the glassdomed Skyline Car, mingling with tourists and Canadians. When bedtime calls, the carriage attendant masterfully manoeuvres a single bed from the wall in my comfortable 'cabin for two', and I'm soon drifting off to the rolling motion of the train. There are a number of cabin classes available, from Prestige with a bed for two and ensuite to sleeper berths that convert into seats during the day.
I'm happy with my mid-range choice, and when I wake we're skirting stunning blue lakes and travelling through thick forest on our way to the small mountain town of Jasper, in the majestic Canadian Rockies. I soak up the captivating scenery over a hot breakfast in the dining car, where I contemplate the change from frozen waterfalls and lakes seen previously aboard The Snow Train to the green and amber glow of my current autumnal experience on The Canadian.
A quick wander around Jasper and everyone's back on board, with Winnipeg, Manitoba, in our sights. Peaks and pines are quickly replaced by the farmland of Alberta and then Saskatchewan. Pretty yellow fields dotted with old barns pass our windows and we learn about the important role the prairie provinces play in Canada's agricultural  sector during one of many VIA Rail talks in the Skyline Car.
Afterwards, I wander the corridors, stopping only when I reach the Panorama Car. Windows extend across the ceiling and soft prairie light floods in and so I grab a spare seat. Autumn makes for a wonderful time to take the trans-Canada journey, but summer and spring also promise beautiful vistas of bright skies  and a countryside in bloom. The final leg of my journey is spent soaking up the remote wilderness of Ontario. I join more information sessions and take advantage of complimentary beer tasting and bingo. I indulge in classic a la carte meals and allow my mind to wander as I'm mesmerised once again by thick forest.
By the time The Canadian pulls into Toronto, I'm convinced this is one of the best rail journeys in the world.
2. VIA Rail:  The Ocean 
For the ultimate train experience, heading out on the rails with an enthusiastic family member is highly recommended. It was late autumn when I took my mum, who is in her golden years, on a riveting rail journey through eastern Canada on board The Ocean. The popular overnight route from VIA Rail Canada provides rail travellers a glimpse of the intriguing 1,346km route between cosmo-chic Montreal and Halifax, the gateway to Nova Scotia and its charming seaside towns.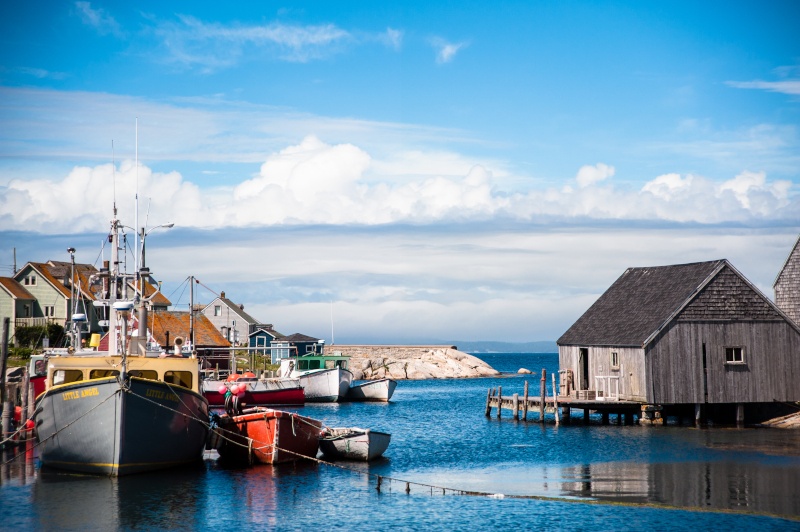 Check out the seaside town of Halifax
For this epic Canadian rail journey we left behind soggy Halifax midweek. It was an easy decision to book the Sleeper Plus class cabin over Economy Class seats due to the extra privacy and ensuite bathroom. 
But the added bonuses in having a Services Car, a popular hub for socialising, and the double-decker Park Car, which houses a dome and a lounge, were the icing on the cake. Inside, our cosy cabin for two became a hideaway. We sat facing the changing landscape. The scenes changed quickly from urban to countryside settings. The stainless steel refurbished train travelled deeper into remote areas of woodland. 
"Beautiful," became Mum's favourite remark. She blurted this it seemed at nearly every turn. Judging on her tones I started to gauge how charming the Maritime scenes were from Mum's energetic reactions. Against shimmering water views, rich ruby-red foliage blazed the landscapes with no one in sight.
Every season provides a different viewing experience. Long days in summer give more scenery but these great colours during autumn made the entire experience a giant picture show. By coastal hamlets a solitary white steeple church announced the arrival  of civilisation. As our train made its way past a tidal saltmarsh around the Bay of Fundy, a rail attendant described the history of the Tantramar Marshes, which were partly created by Acadian settlers centuries ago.  
For many, myself included, having a bird's-eye view atop The Ocean's sleek double-decker Park Car was a favourite hangout for leaf peepers and nature gawkers. Mum approved.
3. VIA Rail: Corridor route 
The VIA Rail train had departed from Canada's capital city Ottawa, and as I sipped a glass of Ontario wine served at  my seat, I congratulated myself for choosing the stress-free way to Toronto. The 1,170km VIA Rail Corridor route from Windsor to Quebec City has been part of my life since childhood, bringing grandmas to visit, for school trips and later, weekend getaways.
The train skims past farms, cities and towns, while elevated bridges provide dramatic views. The changing seasons showcase autumn colours, winterscapes and summer meadows. I've even spotted deer in open fields. This is the best way to visit some of Canada's most exciting cities, without highway or weather hassles, leaving you  free to daydream, read, or stream entertainment. The seats are comfy, the  Wi-Fi is free and there is a range of fares  in economy and business classes.
Economy class has a good selection of trolley-service light meals and snacks to purchase, while business class includes a complimentary three-course meal and wine. Menus feature local foods, such as cheese from Quebec and Ontario.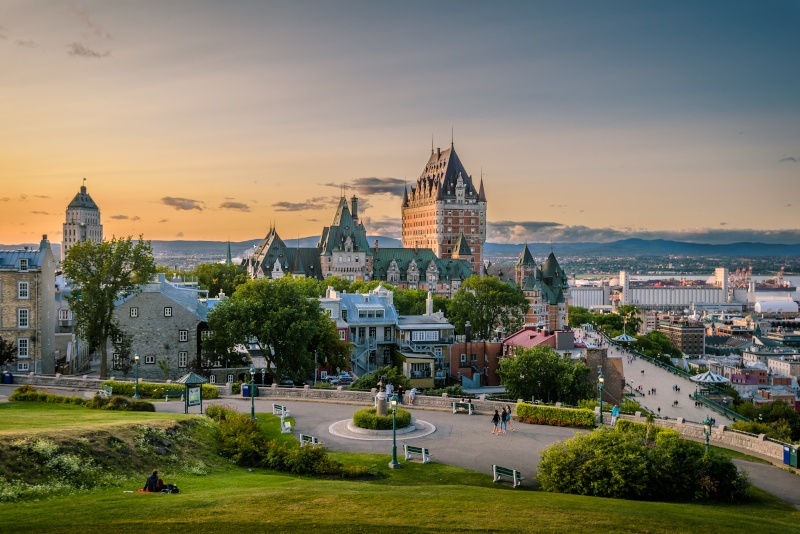 Quebec is a must see city on the east coast
While you can travel the entire route from Windsor, Ontario, to Quebec City, Quebec in just over 16 hours on three trains, city break stops to explore are the best way to go. With the exception of Ottawa, which has a quick, inexpensive city centre bus connection, all train stations are downtown. Multicultural Toronto, Canada's largest city, is a must-see with great shopping, lively music and theatre scenes, and excellent restaurants.
In Ottawa, tour Canada's Parliament Buildings and make like a local in winter by renting skates to take to Rideau Canal, the largest naturally frozen skating rink in the world. In summer, I like the boutiques, bars and outdoor restaurants of buzzing ByWard Market. Travel further east to the province of Quebec to practise your French and try smoky-sweet maple syrup on everything. Wander historic Old Montreal's cobblestone streets then explore this vibrant, modern city.
Embrace the fun side of winter at the annual Quebec Winter Carnival in historic, romantic Quebec City. And drop by the 'most photographed hotel in the world', the Fairmont Le Chateau Frontenac, marking its 125th birthday in 2018 with a year of special events. You can stay in suites named for famous guests, including singer Celine Dion. 
This article was originally published in Travel Ideas: Canada magazine, which is available in stores and to read online. 

---
Flight Centre acknowledges the Traditional Custodians of Country throughout Australia.