Great Scott: How To Spend 48 Magical Hours In Edinburgh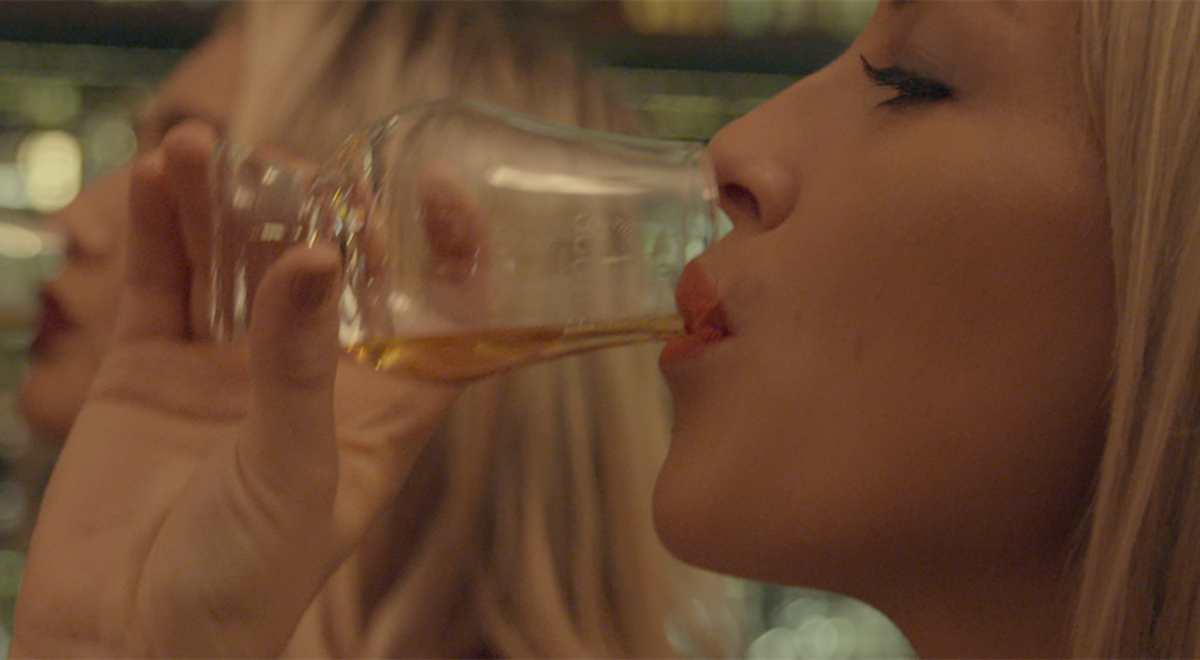 ---
---
Flight Centre consultant Greer Gardiner has a right royal time experiencing all that Edinburgh has to offer, as seen on The 48 Hour Destination TV series. The catch? She only has 48 hours to experience it all.  Find out all about her highland fling in the Scottish capital.
Day 1
10am Edinburgh Castle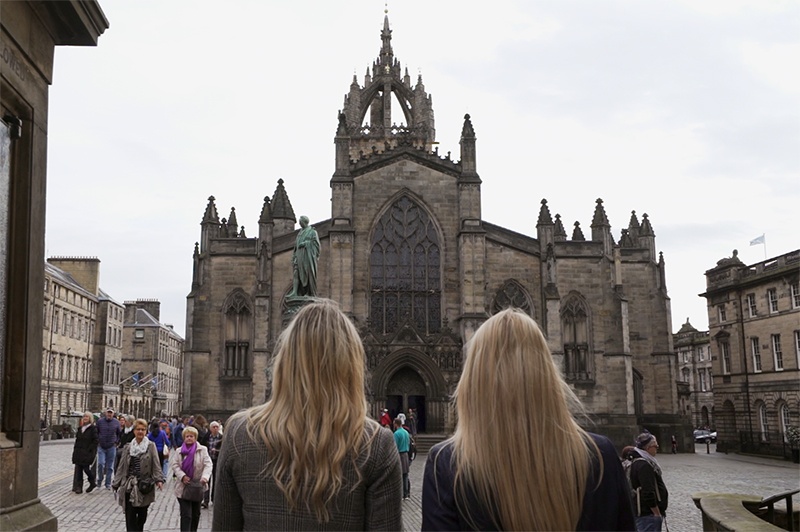 Natasha and Greer survey the imposing Edinburgh Castle.
Greer's first stop in the historic and picturesque city is Edinburgh's most famous landmark – the imposing castle that towers over the cobbled streets. Local Flight Centre consultant Natasha Brown is her woman on the ground for an action-packed 48 hours in Edinburgh and has crafted an exciting itinerary for Greer. They meet Mercat Tours guide Alexander Thompson, who walks the duo through the history and highlights of the Royal Mile and over the drawbridge into Edinburgh Castle for an in-depth tour of the iconic royal palace.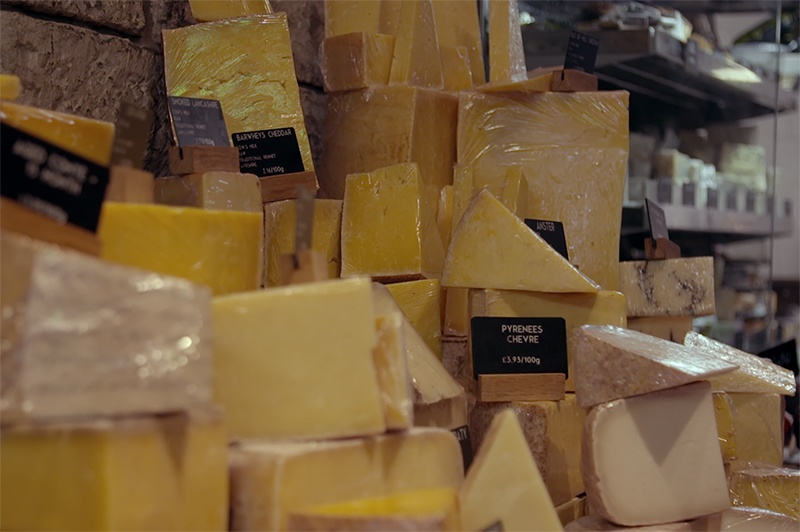 Cheese, please. What a selection!
11am I.J. Mellis Cheesemonger
To enjoy the outdoors, Natasha suggests they have lunch in Princes Street Gardens, a public park in the city centre at the base of Edinburgh Castle, and she knows just where to source the picnic provisions. Greer and Natasha stop into I.J. Mellis Cheesemonger, near the Royal Mile, to make their selection from the farmhouse and artisan cheese on display.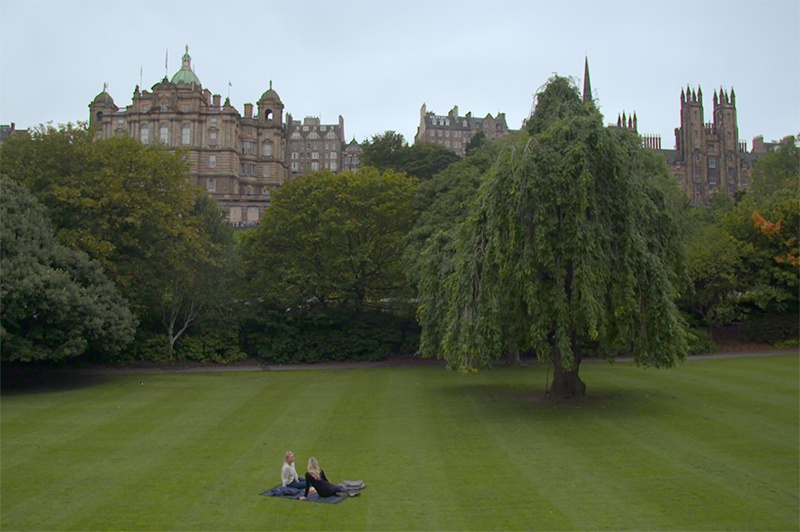 Manicured lawns and historic buildings - not a bad spot for picnicking.
12pm Princes Street Gardens
Studded with statues and monuments, such as the famous Floral Clock and Ross Fountain, the park is also full of lovely lawns to stop and admire the picturesque surrounds. Greer and Natasha soak up the scenery as they enjoy their picnic in the park.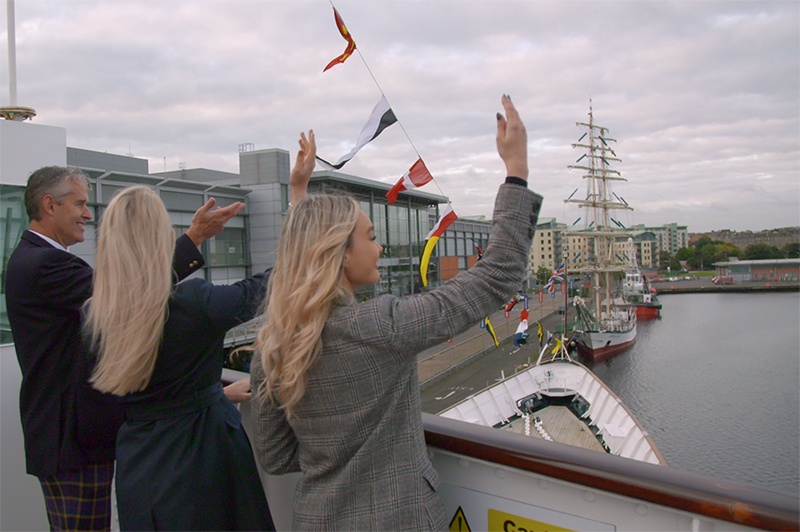 Greer and Natasha practise their royal wave on Her Majesty's former yacht, Royal Yacht Britannia.
3pm Royal Yacht Brittania
After lunch, Natasha takes Greer to see the Royal Yacht Brittania, which was the Queen's floating royal residence for over 40 years and sailed over one million nautical miles around the world. Now decommissioned and docked in Edinburgh, the duo take the opportunity to experience what a typical day aboard Brittania was like for the Queen and the royal family.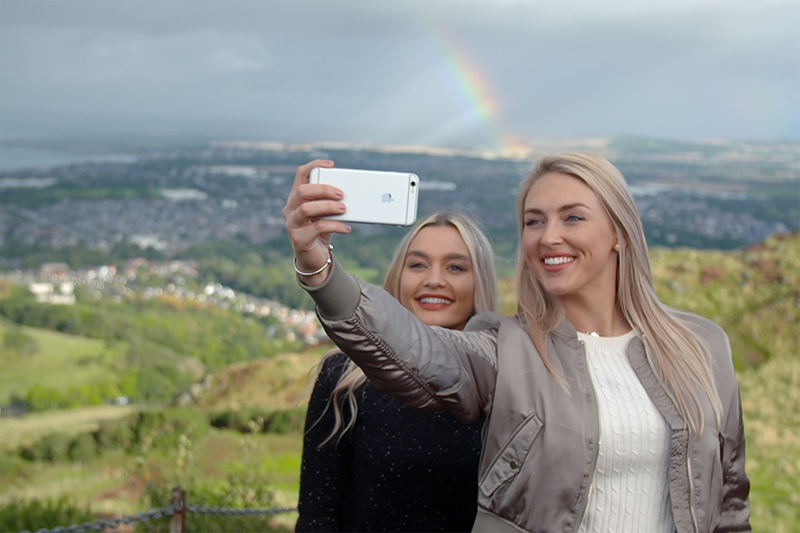 A rainbow appears at the top of Arthur's Seat - just in time for a celebratory selfie.
5pm Arthur's Seat and Holyrood Park
To follow up such a right royal visit, Greer and Natasha stretch their legs on a 4.75km hike up Arthur's Seat, a rocky hill in the city centre. The two-hour walk to the top offers fantastic views over the parklands and city in all directions. Greer takes a seat at the summit to admire the sunset.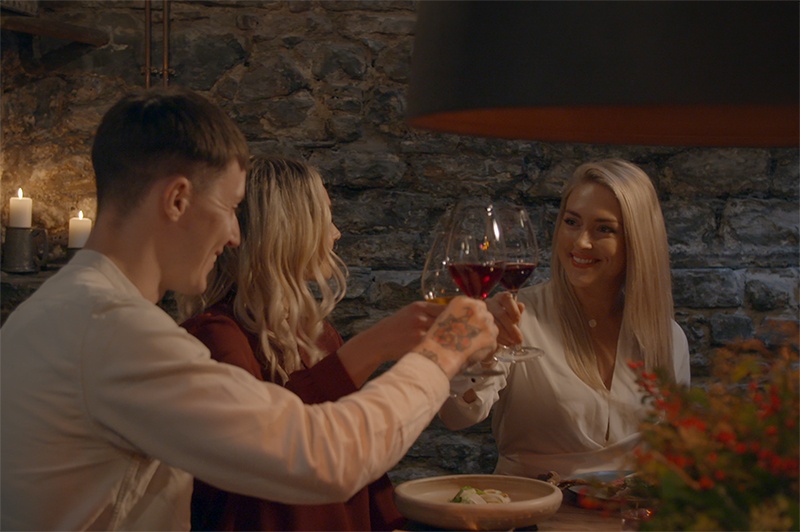 Cosy surrounds and a locally sourced artisanal menu? Greer will cheers to that!
7pm Timberyard restaurant
From majestic sights to more modern surrounds, Timberyard is the industrial-chic setting for tonight's dinner. Opened in 2012, it occupies the site of a 19th-century props and costume store and was more recently used as a timberyard. Greer and Natasha are dining in the shed – a fantastic private space where the duo can dish on their action-packed day over Timberyard's locally sourced artisanal produce menu. However it's not over yet…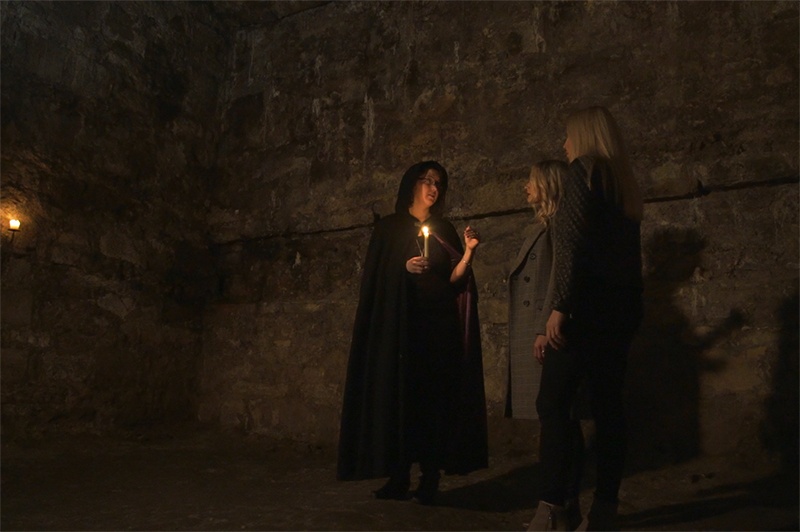 Ghost tour guide Jane has many spooky tales of Edinburgh's subterranean vaults.
9pm Old Town Ghost Tour
Next up, Natasha has organised a spooky adventure. They meet their cloaked guide, Jane, who whisks them underground for a tour of the city's subterranean vaults on a journey through Edinburgh's dark history. It's frightful stuff!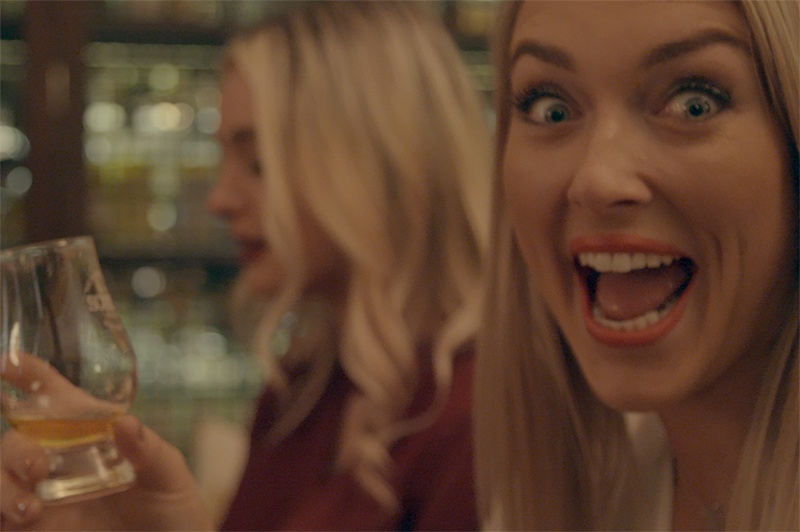 Just a wee dram for Greer!
11pm Scotch, The Balmoral
Time for a drink, so they visit the famous Scotch whisky bar at The Balmoral hotel. Established in 1902, Scotch serves over 400 whiskies and a whisky ambassador is on hand to talk Greer and Natasha through the heritage and history of scotch whisky over a wee dram.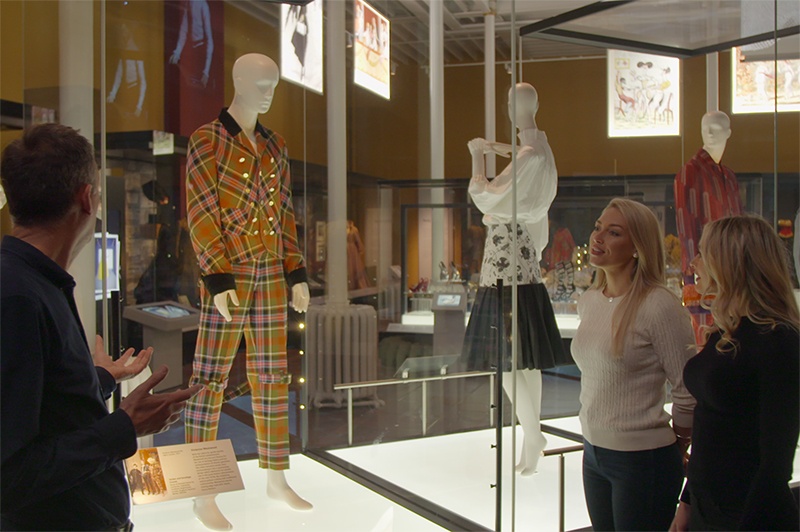 Greer and Natasha take sartorial notes on the models in the Fashion and Style gallery of National Museum of Scotland.
Day 2
9am National Museum of Scotland
Settlement of Scotland can be traced back to prehistoric times, so there's a fair amount of history involved. The National Museum of Scotland has eight floors with thousands of historic and cultural objects to explore, spanning art, nature, design and fashion as well as science and technology. It would be easy to while away a whole day here, however Greer has a date with a kilt maker.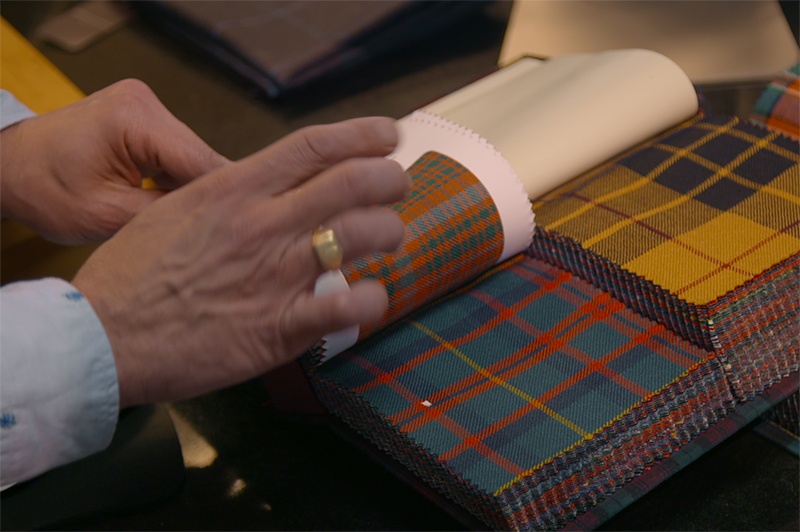 Howie rifles through kilt samples to find Greer's ancestral tartan.
10am 21st Century Kilts
The kilt is the quintessential Scottish attire, and Greer's about to meet a designer with a new twist for this old tradition. Over in New Town, Howie Nicholsby's 21st Century Kilts takes this age-old garment, which was once everyday apparel for men, and updates the kilt with ready-to-wear and bespoke designs that are all made in Scotland. With Howie's help, Greer discovers her own family's tartan.
Natasha and Greer wander around the 15th-century Rosslyn Chapel grounds just outside of Edinburgh.
12pm Rosslyn Chapel, Roslin
Natasha wants to show Greer some of the renowned Scottish countryside, so they head to Dumfries, a two-hour drive south of Edinburgh. On the way, the duo stops for a wander around Rosslyn Chapel, just 11km out of the city centre in the Midlothian area. Built in 1446, the chapel is best known for its appearance in the book and film, The Da Vinci Code.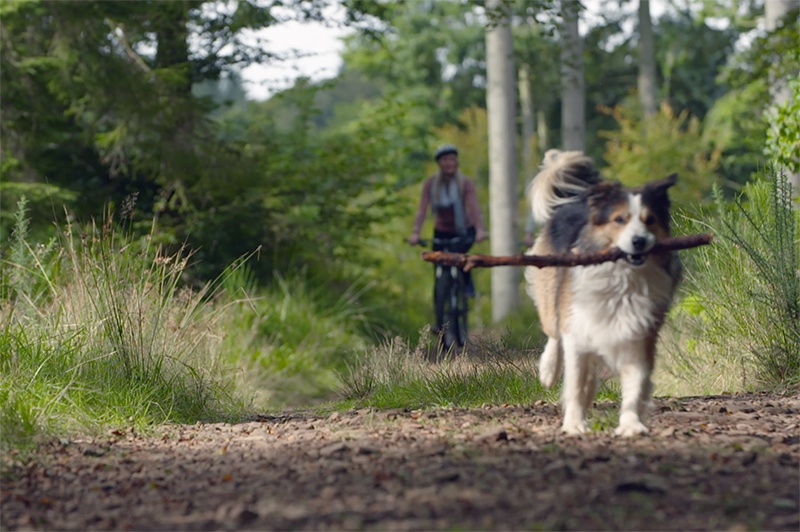 Follow that dog! Ivar is a dog on a mission on the biking trails around Drumlanrig Castle.
1pm Drumlanrig Castle, Dumfries & Galloway
The next stop is Drumlanrig Castle, a 120-room castle in the Dumfries & Galloway area of the Southern Uplands. Greer and Natasha meet up with Rik from Rik's Bike Shed and his dog, Ivar, to cycle the mountain biking trails through the woodlands near the castle. Natasha knows the best place for a stunning view of the estate.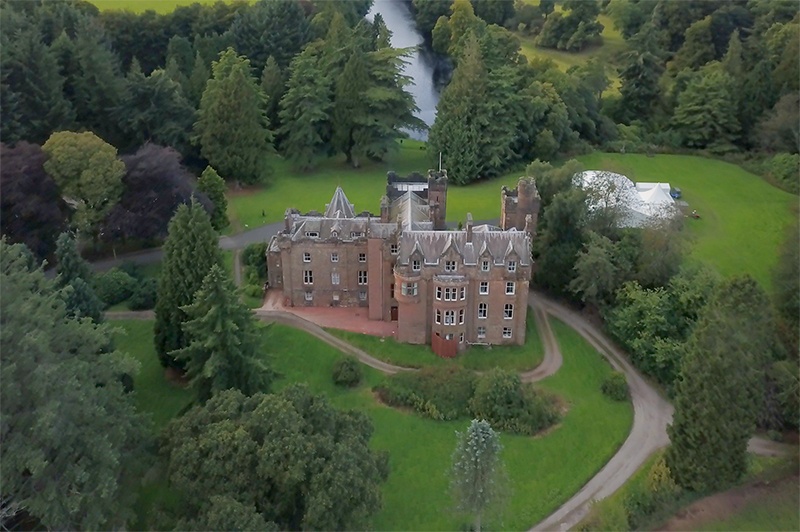 The 13th-century Friars Carse estate is now a 21-bedroom hotel.
3pm Friars Carse, Dumfries & Galloway
Natasha has another stately home to show Greer. Friars Carse is a baronial-style mansion house set amid an 18-hectare estate in Dumfriesshire. Back-Roads Touring host Nick Brown shows them around the grounds and explains a little of the history. Greer learns the original 'Friersekerse' was established as a friary in the 13th century and was later owned by the Riddell family, who counted celebrated Scottish poet Robert Burns as a regular houseguest to their home. Today, Friars Carse is a 21-bedroom country house hotel.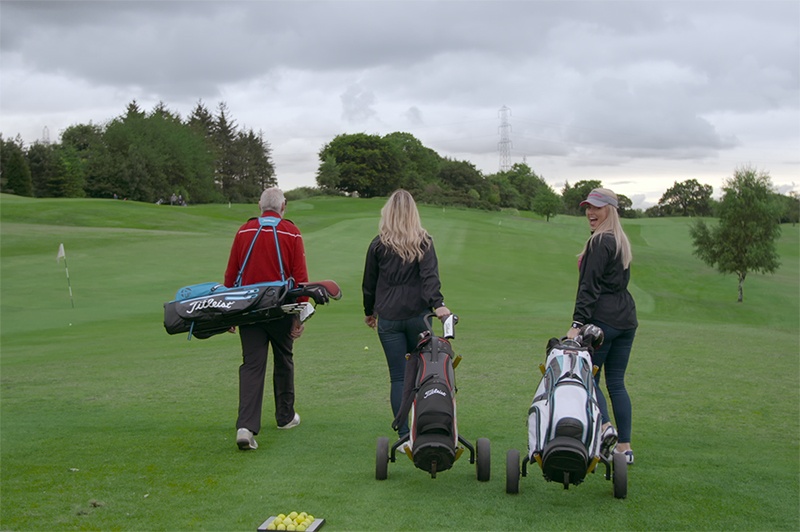 Starting the day on the green - a Scottish tradition.
Day 3
7am Baberton Golf Club, Edinburgh
After overnighting in Friars Carse, it's an early start for Greer and Natasha back in Edinburgh as they tee off at Baberton Golf Club, which dates back to 1893. Golf is synonymous with Scotland, and this beautiful 18-hole course has a distinguished history. PGA professional Richard Fyvie shares some golf tips and kits them out in appropriate golfing attire. They hit the course and practise their swings with panoramic views of Edinburgh as their backdrop.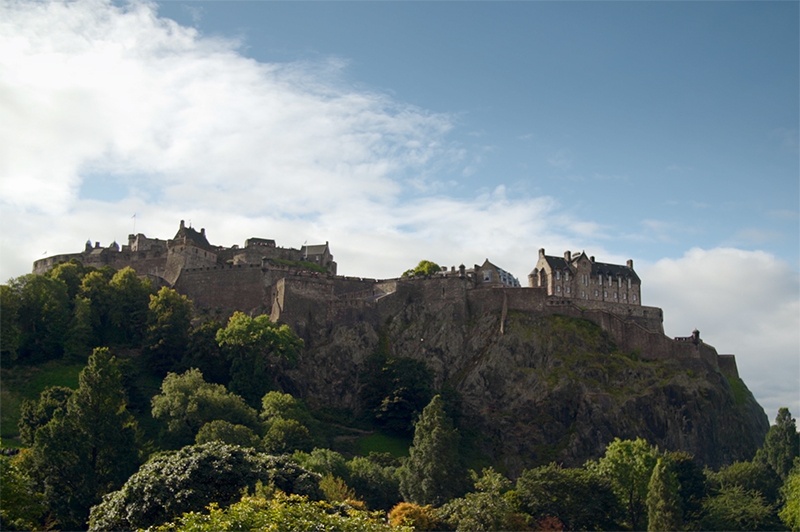 Och aye - time for one more glimpse of Edinburgh Castle for our lassie!
10am Princes Street Gardens
Swapping the green for a final walk around the manicured parklands of Princes Street Gardens in the city centre, Greer and Natasha recount the highlights of their amazing 48-hour Scottish fling.
All images: Flight Centre
Watch the full episode of 48 Hours in Edinburgh on Sunday at 3:30pm on Channel Ten or stream on tenplay.com.au. For more information, visit www.flightcentre.com.au/48hour
---
Flight Centre acknowledges the Traditional Custodians of Country throughout Australia.