5 Stunning Queensland Locations To Rival A European Summer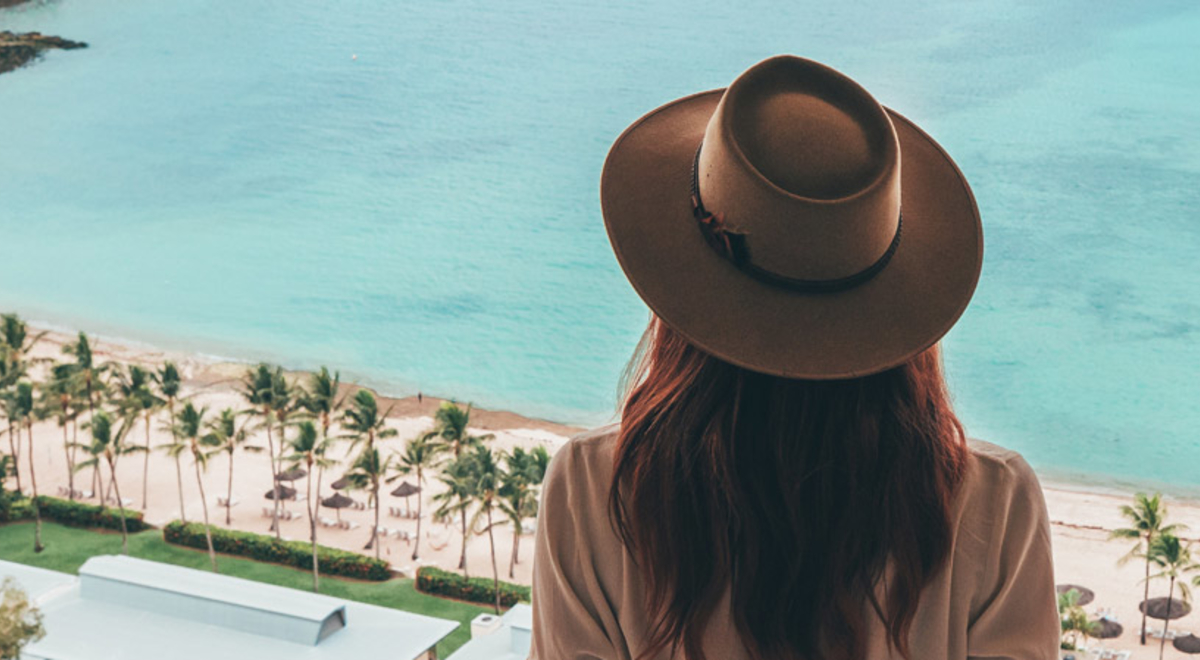 Which Queensland Islands are as good as Europe?
Hamilton Island

Hayman Island

Airlie Beach

Daydream Island

Long Island
---
We're approaching the June/July period when traditionally (i.e. a pre-COVID-19 world) our Instagram and Facebook feeds would see the annual onslaught of jealousy-inducing European summer snaps. All our pals holidaying on Greek and Croatian islands, posting pics from French beaches, Spanish bays and the decks of yachts. Always so many yachts. Even the Karens of the world seem to get over to Europe, ready to chat up some poor English-as-a-second-language manager no doubt. Anyway I digress, but the point is that it really just gets unbearable. 
Until now.. 2021. The year we can't travel to Europe but can travel to the next best place, Queensland! With its tropical islands, palm trees for days, lush rainforests, endless white sandy beaches, reef and of course, yachts. Queensland also has lots of yachts! So this year you too can join that Euro-summer fun, here in Queensland. We've put together our top 5 spots to hit that rival Europe, where you can have just as much fun, minus the long and costly airfare, passport and jetlag. So pull out those white budgie smugglers, that bedazzled kaftan and grab the Australian-level SPF. These are the beaches, bays and islands you ought to be visiting this year. 
---
---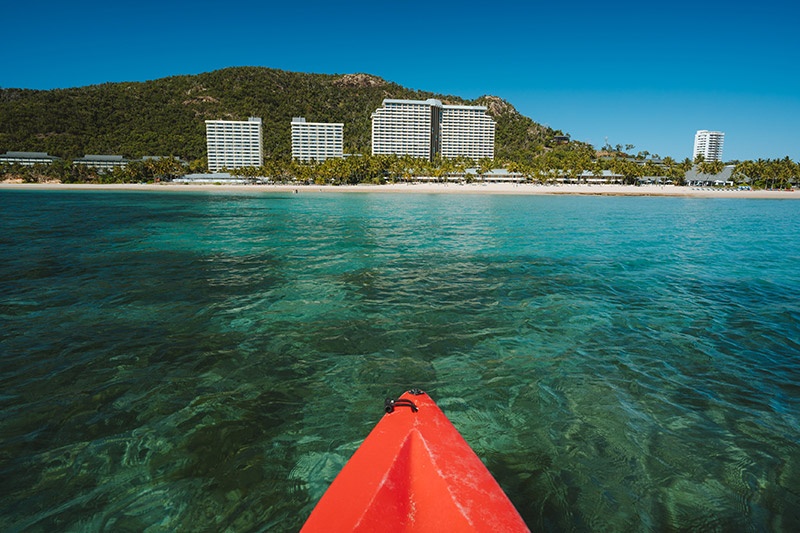 Image: Tourism Events Queensland
Hamilton Island 
One of the easiest tropical islands to access in all of the world! (If you live in Australia.) Both Virgin and Qantas operate direct flights almost daily from Brisbane, Sydney and Melbourne. Also, if you're as thrifty as me, consider the flight both your transport, as well as an experience. You basically get a birds eye view of the nearby islands and reef, which if you were to book a separate flight over, would cost you lots of dollaroos. So there's your first win. 
Once on the island, you have all the usual tropical island suspects at your fingertips; beaches, bays, hiking trails, pools (lots of pools), a golf course, quick and easy access to reef, Whitehaven Beach and of course, yachts. Stay on the island and utilise kayaks, catamarans and paddleboards, or head offshore and see what lies beneath. When it comes to wining and dining, you have everything from restaurants with a view, to cafes, a tavern and your classic fish & chippery. Accommodation wise you can choose from the high-end qualia, to family friendly hotels, spacious houses and self contained apartments. Basically, the island has it all, making it appealing for families, couples, hens weekends, golf weekends and everything in between.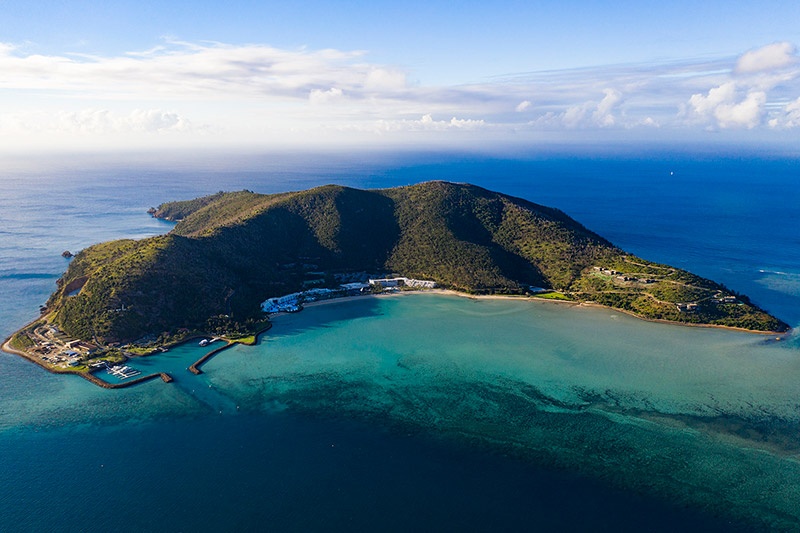 Image: Tourism Events Queensland
Hayman Island 
Hayman, Hamilton Island's slightly more sophisticated sibling, is another popular one on our list. Recently renovated, the island is bougie as, boasting amenities like pool-side cabanas, sailing, wildlife tours and other fancy, tropical things. Fairly easy to get to, it's just a quick (and oh-so pretty) boat ride from Hamilton Island. Like my theory above with the flight, you can consider this boat transfer an experience, a mini 'boat cruise' if you will, making those dollars stretch a little further once again. 
Run by the Intercontinental group, it boasts all the classics the brand is known for, paired with an absolutely banging location - one that makes a great base for exploring nearby Langford Island, Bali Hai, Blue Pearl Bay and Hook Island. When it comes to dining, in true bougie form, the island offers five distinct dining experiences, each one designed to "capture the essence of connectivity and the heart of Queensland's local flavour". Would you really expect anything less from a five-star resort?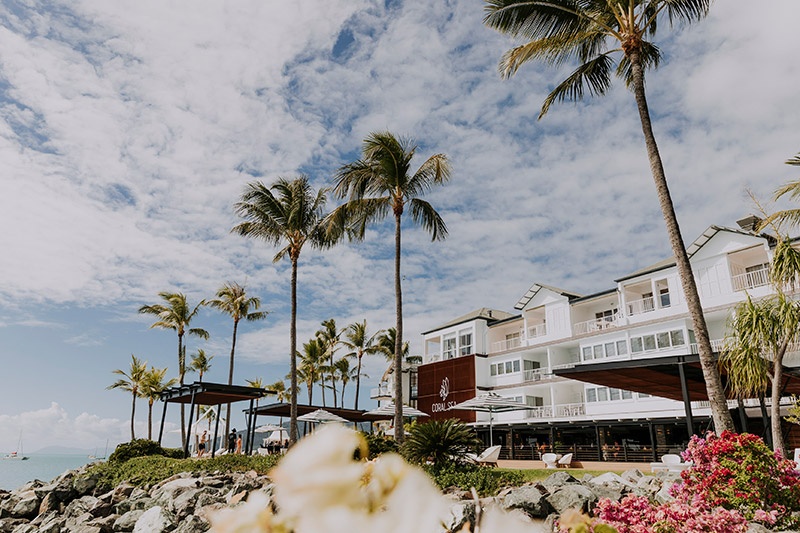 Image: Tourism Events Queensland
Airlie Beach 
Airlie Beach is to The Whitsundays what Costa del Sol is to Spain. Known for it's party-town vibe, beaches, wining and dining options, island and reef access, plus of course, nightlife, it's a real one stop shop. With a central mainland location, it's yet another easy one to get to - you can simply fly into the Whitsundays airport then take a 40-minute transfer, or make it a road trip and drive. 
It's the ideal place to base yourself if you want to make the most of the region, without tying yourself down in one specific spot, it's a day trip paradise. Take boat trips to the islands, spend a day snorkelling or diving the Great Barrier Reef, join a booze cruise, or better yet, do a bit of both. Spend a few nights in Airlie, followed by a few nights on a…. Yes you got it, a yacht! A lot of places let you leave cars and luggage in storage in Airlie for a few days after your stay, so you can check out the surrounding region. 
---
---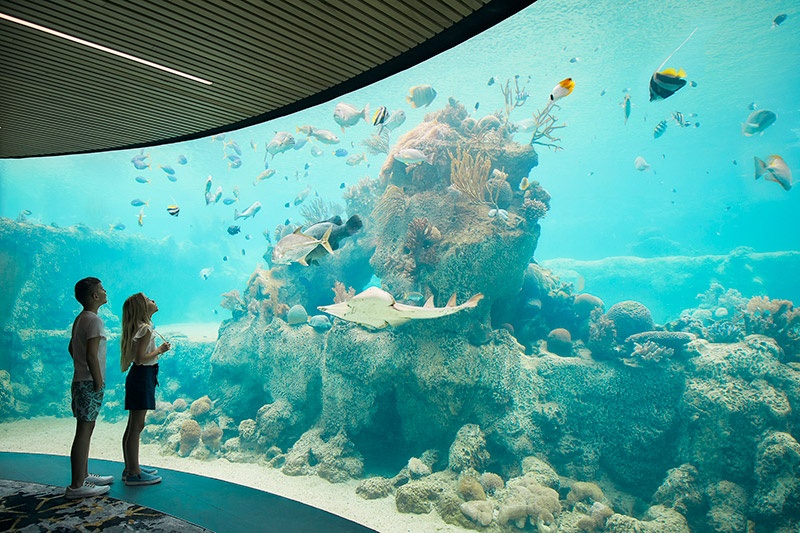 Image: Tourism Events Queensland
Daydream Island 
Summed up in five words, the island is stylish, tranquil, lush, exciting and, thanks to a recent 140 million dollar redevelopment, modern. All rooms offer great views, there are three restaurants to choose from (including a fun new Asian Fusion one) and if you don't have too much time on your hands, it makes for a great day trip location. (This also adds to the Euro-summer island hopping vibe you may be chasing.) 
To get there, simply take a boat transfer from Airlie Beach or Hamilton Island, and yes we know what you're probably thinking, "I had no idea how easy it would be to get to these tropical paradises!" It's a pleasant surprise right? Once there, fill your days hitting the walking tracks, secluded beaches and bays, relaxing around the resort or trying your luck at finding Nemo in nearby Coral atolls.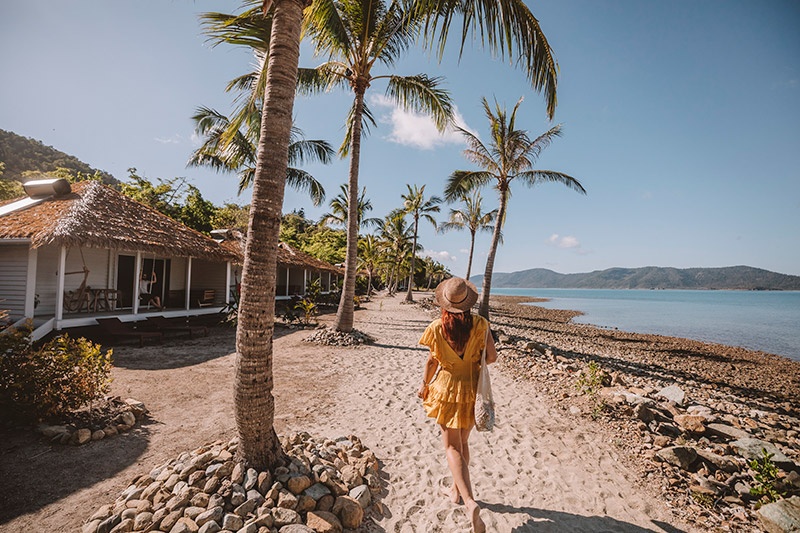 Image: Tourism Events Queensland
Long Island 
Long island is (appropriately) the ultimate Whitsundays location for a long weekend. Located just one kilometre from the mainland, it's the closest of all the Whitsunday islands. Island Transfers offers a convenient direct service from Airlie Beach and other locations (we told you these places were all really accessible). 
It may be one of the smallest islands in the region, but it really packs a punch, boasting 17 kilometres of walking trails, lookouts, plenty of pristine beaches, protected bays, and expansive coral fringing reefs. Snorkelling is an absolute must, as it's home to a rich array of native flora and fauna and plenty of marine life, including turtles!
With only two resorts it's a little quieter than other islands, so it really hits the spot when it comes to a flop-n-drop escape. It's also home to the Great Barrier Reef's first 100% solar powered resort - Elysian Retreat, that boasts 10 stylish villas with mountain, ocean and rainforest views. Alternatively, the Palm Bay Resort is a fantastic budget friendly option, with 25 self-contained rooms available. 
---
---
Flight Centre acknowledges the Traditional Custodians of Country throughout Australia.