Underwater: Our Top Snorkelling Spots In The South Pacific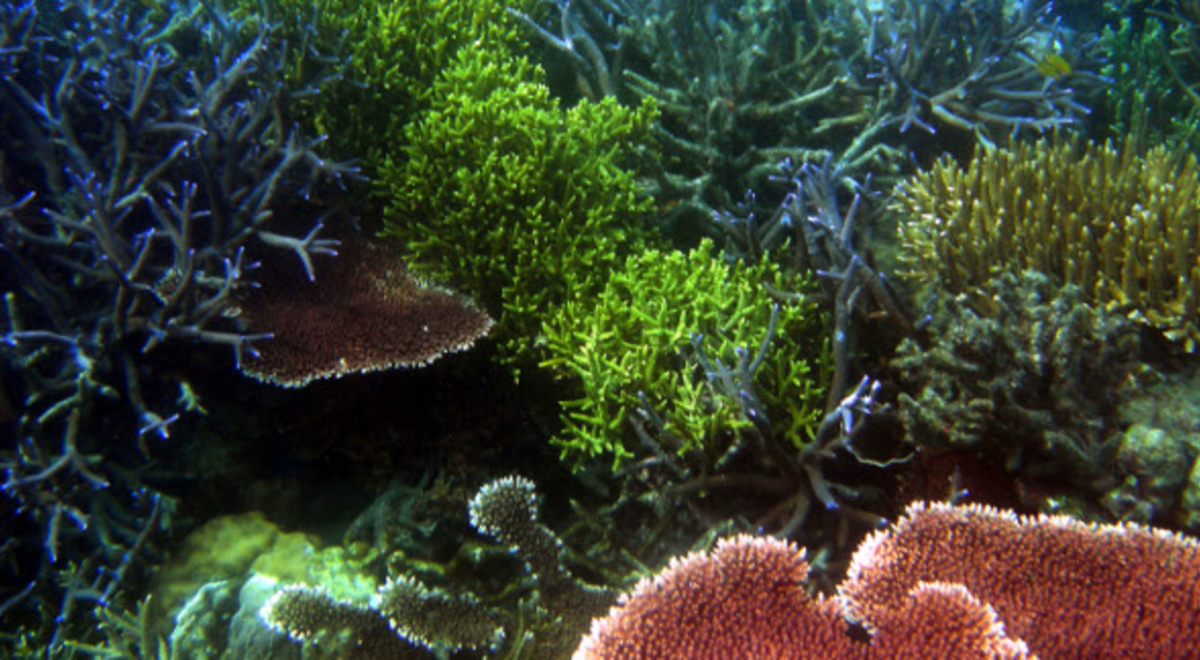 When it comes to out-of-this-world experiences the entire family can enjoy, there's nothing quite like slipping on a mask and ogling an underwater wonderland.
From vibrant coral and marine life under the oceans around Fiji and Sabah, to a turtle-watching experience in our backyard, check out the following places to best indulge in one of the world's most memorable experiences.
---
Fiji
---
Vast swathes of vividly colourful corals ring Fiji's Mamanuca Islands, a cluster of volcanic outbursts whose far-flung feel belies the fact that they're reached in little over an hour from Port Denarau. At the Mamanucas, it takes just a few strokes from shore to be floating amid an aquarium of implausibly shaped, glaringly colourful fish.
Matamanoa Island's vast reef rolls out remarkably diverse underwater scenes for older families, along with trips to Monuriki Island, where the movie Castaway was filmed. Facilities for families of all ages, and healthy corals just off the beach can be found at Castaway Island as well as Malolo, Mana, Treasure, Vomo and Plantation islands.
If you fancy an adventure involving otherwise inaccessible reefs, the Lau Islands offer a rare treat – a necklace of untrammelled, forested islands blissfully devoid of commercialisation. Village life here remains oblivious to the 21st Century and visitors are warmly welcomed.
These ruggedly beautiful, predominantly empty islands are visited several times a year by the Reef Endeavour, which caters for families with joined cabins, abundant lounging areas and a TV/games room. Twice a day, the on-board marine biologist seeks out the best snorkelling spots.
---
Sabah
---
Best known for its jungles and exotic wildlife, Sabah, part of Malaysian Borneo also boasts surreal underwater vistas. Sipadan Island – where the 600-metre drop-off close to shore renders world-class underwater scenes easily accessible to snorkellers – even got Jacques Cousteau raving.
Expect at least several giant turtles to glide alongside as you take in an infinity of harlequin-hued corals and the famed profusion of large fish. Nearby Kapalai Island Resort consists of overwater bungalows perched on a sand bank, stilt-village style.
At serene, lushly rainforested Lankayan Island, bedazzling bouquets of hard corals lie just off the wharf and whale sharks are spotted in season. Kids love releasing baby turtles reared at the sanctuary and spacious bungalows make this hideaway ideal for families.
A 20-minute boat ride from Sabah's vibrant capital, Kota Kinabalu, reveals white-sand beaches and warm water thick with tropical fish on the islands of Tunku Abdul Rahman Marine Park. Gayana Eco Resort has connecting family rooms and a marine education centre.
---
While you're in Malaysia: 8 Popular Tours & Activities On Langkawi
Take the plunge: Everything You Need To Know About The Great Barrier Reef
---
---
Port Douglas
---
Laid-back, friendly and boasting a wide range of cultural events and family accommodation, Port Douglas makes an atmospheric base from which to explore the Great Barrier Reef.
Numerous boats depart daily to the outer reef, providing gear, supervision and on-board marine biologists. Some companies, such as Quicksilver, take guests to a pontoon anchored into the outer reef, whilst trips aboard the Silversonic visit several reef ecosystems.
For families who'd prefer a shorter boat trip, the Low Isles can be reached in 15 minutes. These coral cays – home to turtles, rays and schools of trevally, batfish and lemon sharks, for starters – offer the bonus of snorkelling whenever you choose and relaxing on the island at other times.
Floating under the canopy of glossy, tangled rainforest teeming with Technicolor birds and Ulysses butterflies, drift snorkelling on the Daintree River is a great way to ease kids into feeling comfortable underwater. If you're very lucky, you might even spot a platypus in the effervescent water.
For splendid mountain views, seclusion and your own river frontage, stay at Bali Hai, a spacious and atmospheric abode that's perfect for family groups.
---
Vanuatu
---
Rich with a potent sense of 'old Pacific', Vanuatu's sedating charms lie just over three hours' flight away. A short boat ride from Port Vila, Iririki Island delights with coral outcrops and curious fish a stones' throw beyond the revamped bungalows.
Also near town but remote in feel, Erakor Island combines rewarding underwater vistas with recently added family villas. For secluded coves crowded with coral bommies and jungles featured in Survivor, hop aboard the Coongoola day cruise.
Vanuatu's escapist vibe gets cranked up on the outer islands, easily accessed by daily flights. Few visitors make it to Epi, which gives this large, varied island special appeal. Psychedelic snorkelling unfurls just beyond the lawn of Epi Guest House, a homely eco-haven close to Valesdir airport.
Reached by a road that skirts tranquil bays, Lamen Bay is carpeted with coral gardens and is home to giant turtles and a shy dugong. At night, sparks from neighbouring volcanoes can be seen from the beach.
Tanna island's accessible volcano hogs the limelight, however the underwater explosions of colour in the lava channels and 'blue holes' out the front of White Grass Ocean Resort shouldn't be missed.
---
Cook Islands
---
Ever dreamed of moving to a Pacific island without forgoing familiar comforts? Then the Cook Islands will hit the spot. Settling into one of Rarotonga's luxurious, self-contained villas feels akin to inhabiting your own private resort.
Supermarkets stock familiar food, prices are in New Zealand dollars and self-drive (ditto bike, scooter or bus) exploring along one of only two major roads – 'coast' and 'inland' – is a breeze. The bolt-bright turquoise lagoon that lassoes Rarotonga forms part of one of the world's largest marine parks.
Snorkelling hot spots include the beaches near Little Polynesian resort, Tikioki (near Fruits of Rarotonga cafe) and the Aro'a Marine Reserve (out front of The Rarotongan resort, which also runs night snorkelling) and the Black Rock area. Adventure Cook Islands runs snorkelling trips to the outer reef.
For 'dry-time' fun, the interactive exhibits at the Whale and Wildlife Centre provide an entertaining insight into reef ecology.
Curtains of incandescent small fish billow among the filigree-fine corals out the front of the Pacific Resort Aitutaki, where family bungalows come with bikes and kayaks. It's said that when the flying boats stopped to refuel at Aitutaki lagoon, the passengers frequently rebelled and refused to get back aboard. It's easy to see why – the luminescent water here is a trance-inducing shade of royal blue found nowhere else.
---
Visit your local Flight Centre store or call 131 600 for more advice and the latest deals.
---
cook islands fiji great barrier reef kota kinabalu malaysia port douglas port vila queensland rarotonga vanuatu
---
Flight Centre acknowledges the Traditional Custodians of Country throughout Australia.