Chime In: Australia's Best Country Music Venues To Visit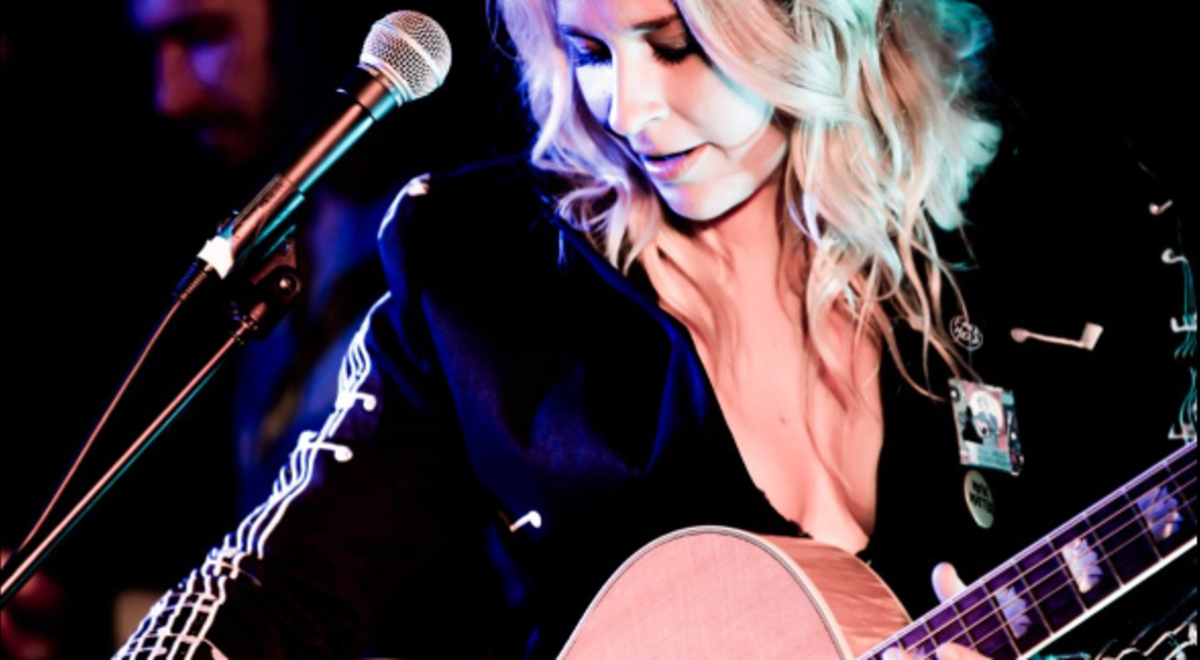 ---
---
There aren't many, if any, venues in Australia that host just Country Music acts and shows but there are a lot out there that support it and always have the best country acts coming through your town on heir stages.
After over 15 years of touring around this grand, vast and beautiful country as a musician I have used that knowledge to put together a list of some of the best country music venues we have here in Australia. So here we go!
Rooty Hill RSL Club, NSW
Rooty Hill have been supporting country music for as long as I can remember. I have been playing various shows and gigs at this venue since I first began shaking on stage at the young age of 11.
They are located a little outside of the craziness of Sydney and being an RSL club have lots of food options, a few different sized rooms for the different shows they host depending on the success of the artist and they also support many jam nights, fundraisers and special one-off shows.
There is always a solid crowd that have been coming along to this end of Sydney country gigs for many years. Check out their gig guide for upcoming shows and get yourself along, if this is a venue near you.
Hallam Hotel, Vic
Hallam Hotel has also been supporting travelling country singers for years and is always a go to venue on any Australian country singers tour.
They have loads of country gigs coming up and are friendly, atmospheric and most importantly vibey.
Dubbo RSL Club, NSW
If you're in the Dubbo area, this is a great venue for some country music and they have lots of shows coming in the New Year for country music fans.
Once again, because it's an RSL they have many food options, entertainment as well as various rooms to host different shows.
The Gateway Hotel, Vic
I always love playing in Geelong as they seem to have a large country fan base that are passionate and every time I go through town I play in this venue.
It's great for country music and they host loads of acts all year round.
Mudgee Brewing Company, NSW
This has to be one of my favourite gigs to play in Australia, friendly staff, amazing food, great beer and choices in beverages and one of the best rooms for a gig there is. I just love it!
Get in early because it's a smaller room, but well worth the effort.
York On Lilydale, Vic
Another fantastic venue to play and they have live music all the time.
It's a definite stop for me on all my Victoria tour runs and I just love the area as well.
Lefty's Old Time Music Hall, Brisbane Qld
You can't beat a country gig in Queensland. There are just so many country folk up there that love their country music and they flock to the gigs with big smiles on their faces and a party on their mind.
Lefty's is a funky venue hosting major acts and up'n'coming stars of country music.
The Pub, Tamworth NSW
I don't want to choose favourites but I have been playing at this venue since I could sing.
Over the years they have hosted and supported more country music than maybe any venue in Australia.
Their main showroom is even named after country legend Bill Chambers and they host country music all year round even outside the country music festival.
This is the venue that I have played my ONLY Tamworth show in every year for about six years now and I just love the atmosphere but also the memories that this room brings back for me.
Also, the food here is to die for and the staff are fantastic.
Meet the boy who took Tamworth by storm. Tamworth Music Festival's Golden Boy Troy Cassar-Daley
They have them in America too! Best Country Music Bars in the USA
The Basement, Sydney NSW
I did my first ever album launch at the basement in Sydney and I have played many more since as well as attended some incredible one-off gigs here.
It has a dark and dingy basement vibe and the food rocks and the gigs are always great because the acts love the feel of this room.
Lizotte's, Newcastle NSW
One of my favourites to play is Lizotte's Newcastle. Yes it's in my home town and it means I get to sleep in my own bed that night, but also it's a beautiful old theatre converted into a fabulous restaurant, wine bar and venue.
Brian Lizotte started the Lizzote's brand with his first venue on the Central Coast and has since opened Newcastle and Dee Why which are all great venues with great music most nights.
Saraton Theatre, Grafton NSW
My mother is born and raised in Grafton, so I spent a lot of my childhood in this charming country town.
The Saraton Theatre is a beautiful old theatre that dubs as a movie theatre as well as a fantastic venue and it just has that special vibe and always a big crowd for a country show coming through town.
Clarendon Guesthouse, Katoomba NSW
What an awesome place to see a gig.
I have played here many times over the years but I have also driven the three hours down the freeway to see a show, have dinner and drinks by the fire and stay the night in the accommodation many times.
I just love it, it's cozy and warm and located in the beautiful Blue Mountains.
Central Coast Leagues Club, NSW
Supported by the wonderful local country only station on the Central Coast Today's Country 94One these guys can get out a huge crowd to a shindig.
Last time I played at Central Coast Leagues Club we sold out the room and the crowd was there and raring to go. A great place to see a gig.
Great Western Hotel, Rockhampton QLD
A very fond memory of mine is of one night at this hotel, after the show, sitting in the bar with Lee Kernaghan at the piano and playing country music bingo.
It's a game where we try to play the most obscure country song to outsmart the other (I usually won haha) and it was just an all round great place to be.
They get a great crowd, great gig and great atmosphere in general.
Meeniyan Hall, Meeniyan Vic
The great thing about this venue is that they are very selective about who they get to perform in it.
I have played here only a few times, once with Tim Rogers and another time with Iris Dement.
They have a great room that feels like a small town country hall where everyone brings along some food and drinks and settles in for a guaranteed awesome night of music.
I would recommend any show they put on here.
Kinross Woolshed, NSW
"A taste of the country, in the heart of the city", that's their motto, so it's bound to be countrified.
I played a great gig here one night and the crowd was moshing down the front, no one was seated, everyone had an amazing time and I would love to play here again any day.
Check this one out!
Hexham Bowling Club, NSW
This one is nice and close to home for me and I have been playing gigs in there since I was a little bushwacker.
They have been long time country music supporters and you will find that most acts touring around will stop in here for a show.
Some other fantastic supporters of country music coming through your town include:
NSW:
Macksville Ex-Services Club
Club Taree
Mittagong RSL Club
Muswellbrook RSL Club
Goulburn Soldiers Club
Armidale Ex-Services Memorial Club
Albury Commercial Club
Condobolin RSL Club
QLD:
Toowoomba City Golf Club
Capella Cultural Centre
Proserpine Entertainment Centre
Burdekin Theatre Ayr
Jimboomba Country Tavern
Kedron Wavell Services Club
SA:
Northwood Live Adelaide
Old Mill Hahndorf
ACT:
Southern Cross Club, Canberra ACT
WA:
Quindanning Tavern
VIC:
Bairnsdale RSL Club
Revolver Band Room
Melbourne, Hi-Fi
Theatre Royal Castlemaine
Tas:
Longley Hotel
The list does go on and on, but these would be my top choices all over Australia.
For the bigger acts:
All the internationals and really big country shows are held at much larger venues like, The Palais Theatre in Melbourne; the Enmore Theatre in Sydney; The Tivoli in Brisbane; and The Empire Theatre in Toowoomba.
Brisbane Entertainment Centre in Queensland; Rod Laver Arena in Melbourne; The Allphones Arena in Sydney; and The Hordern Pavilion in Sydney tend to host the huge international acts such as Brooks & Dunn, Alan Jackson and Keith Urban.
brisbane dubbo grafton hexham katoomba newcastle rockhampton sydney tamworth
---
Flight Centre acknowledges the Traditional Custodians of Country throughout Australia.