Top 10 Best Small Towns in Japan to Visit in Winter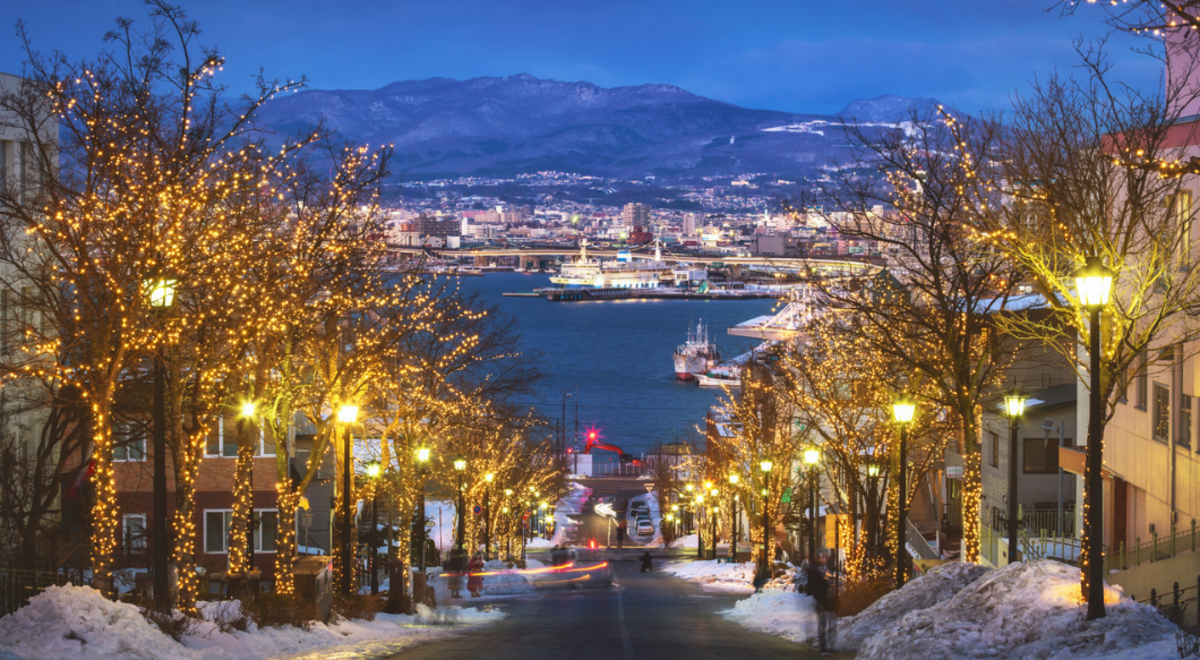 As far as year-round travel destinations go, Japan really is a step ahead of its competitors. With four distinctly beautiful seasons, the hardest part of your trip is choosing which side of Japan you wish to experience. Will it be frolicking amongst the cherry blossoms? Hiking under autumnal leaves? Or carving up some fresh pow in the Japanese Alps and hanging at the Snow Monkey Park?
If the latter sounds like your cup of (green) tea and you're keen to escape the spice of an Aussie summer, then clear your schedule and head to Japan between December and March.
Which part of Japan is best to visit in Winter?
Beyond the hustle and bustle of the country's iconic cities, the Japanese winter season is best enjoyed in one of its many small towns. As the temperature drops you can shed the layers of everyday life, enjoying epic snow falls and a unique glimpse into Japanese culture.
Think days surrounded by natural beauty as you ski and snowboard through the Japanese Alps, paired with nights spent soaking in traditional onsens, sipping on steaming matcha (or an ice-cold beer) and warming your soul with homemade Japanese cuisine. Sounds ideal if you ask us.
Like a freshly iced bun from the bakery, these quaint Japanese towns get covered in thick snow blankets, serving as a haven for locals and tourists alike keen to rug up and step into the slow lane. Visiting Japan in winter also unlocks the chance to witness one of the many annual ice and snow festivals that light up the cold nights with delicious food, cultural traditions, epic art, and colourful lights.
Intrigued? We thought you might be. Grab your pen and start planning your winter 'fit because we've rounded up a list of the best small towns to visit in Japan this winter.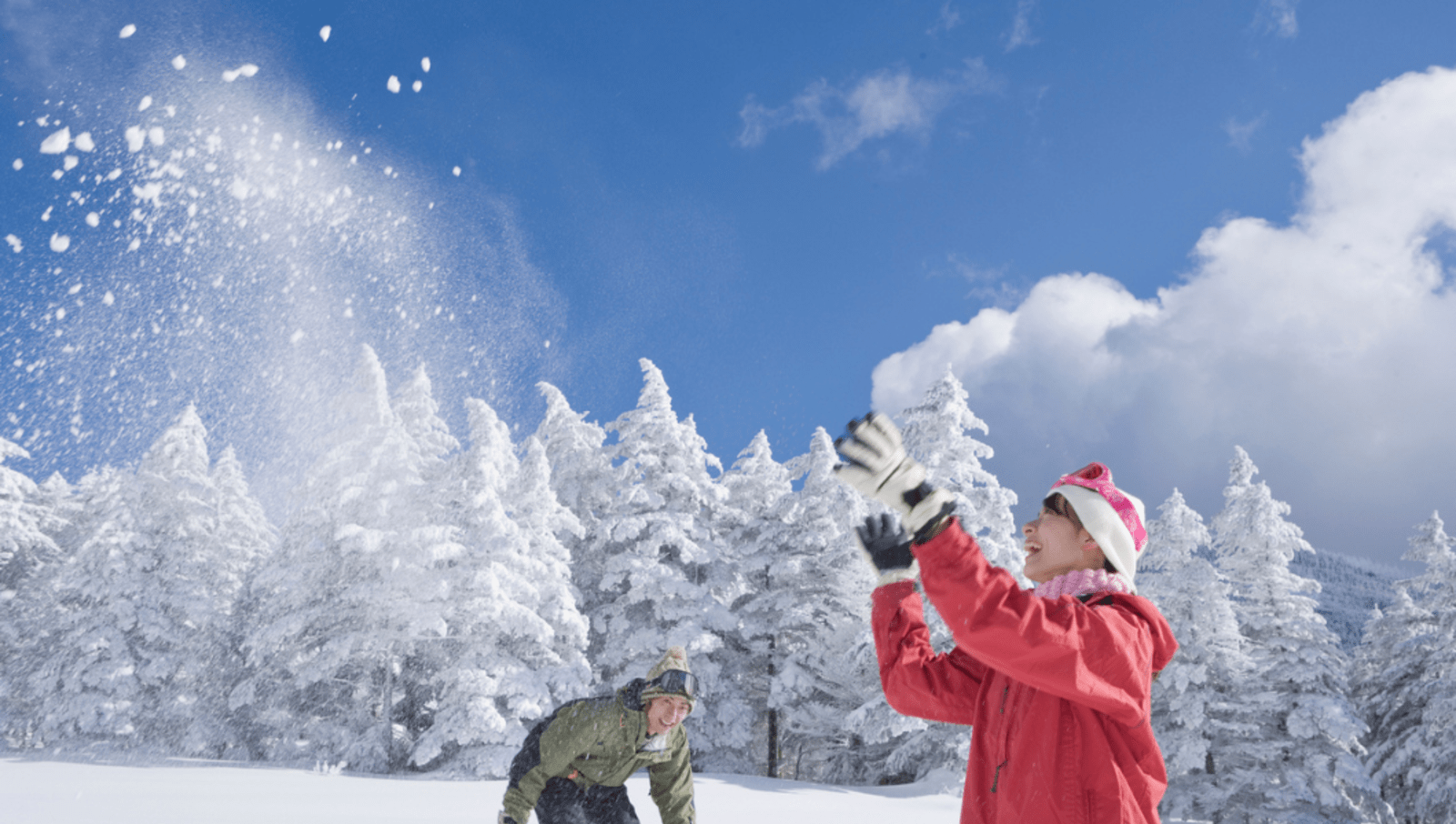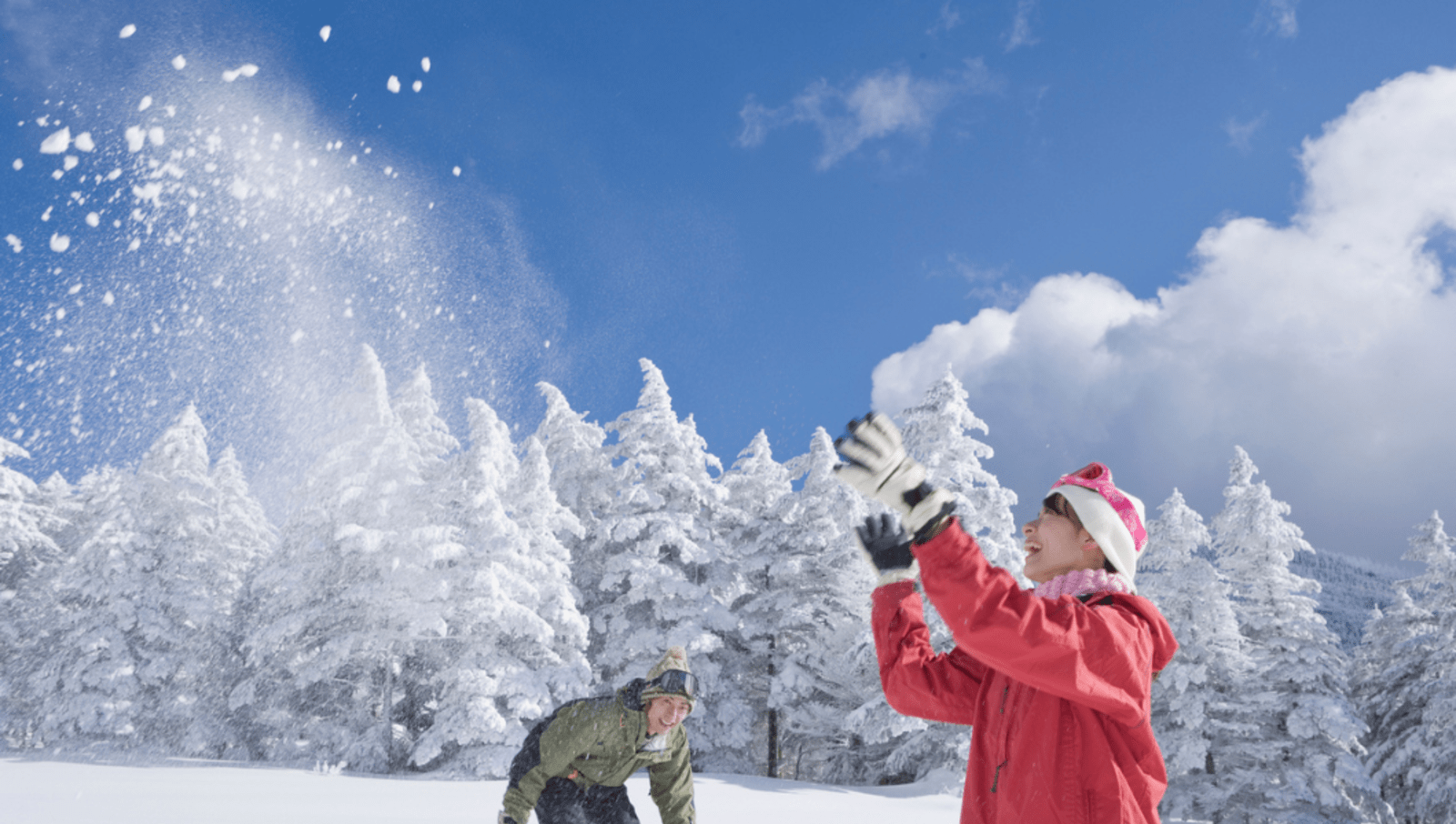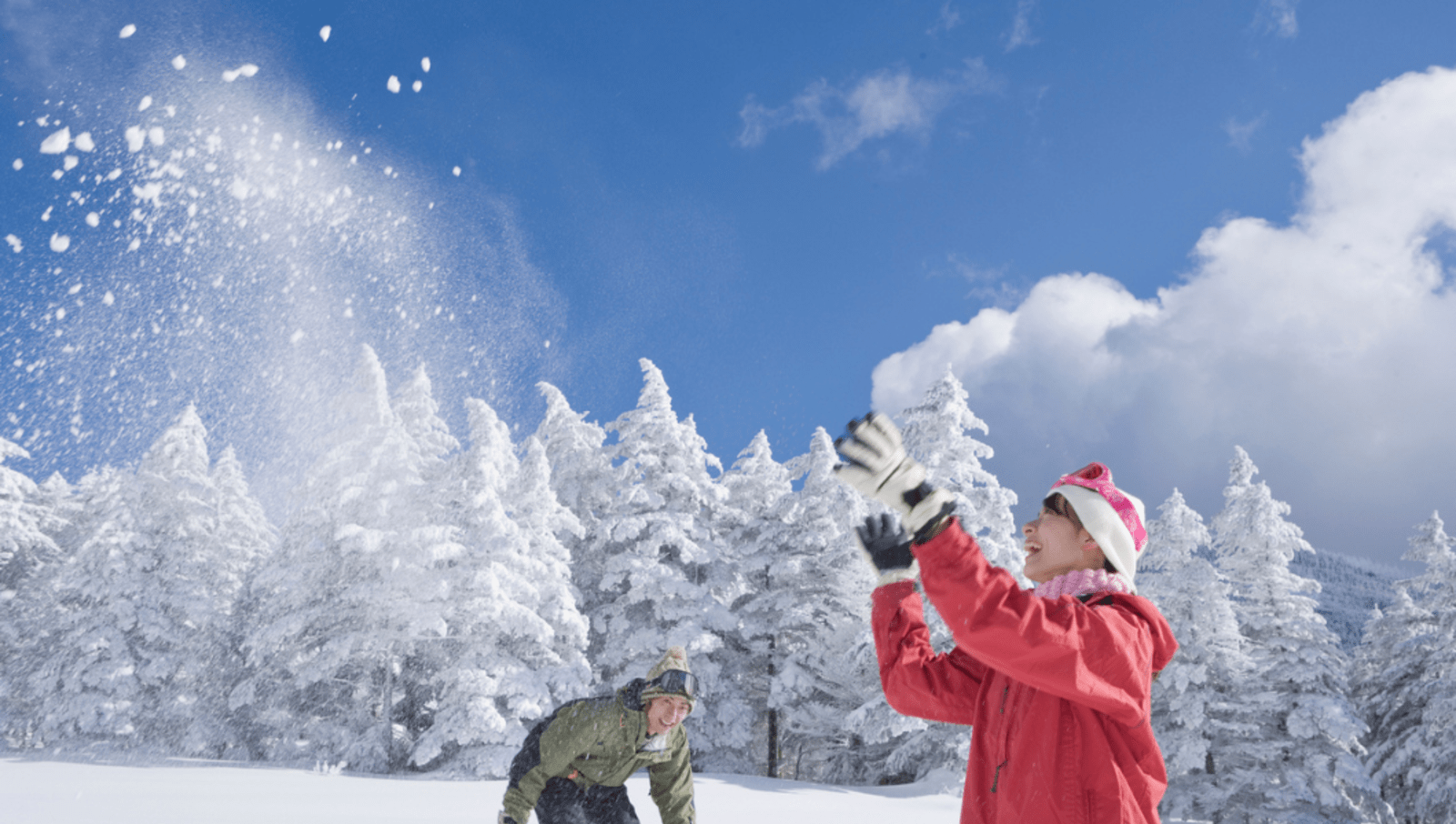 Best Small Towns in Japan to Visit in Winter
Gifu Prefecture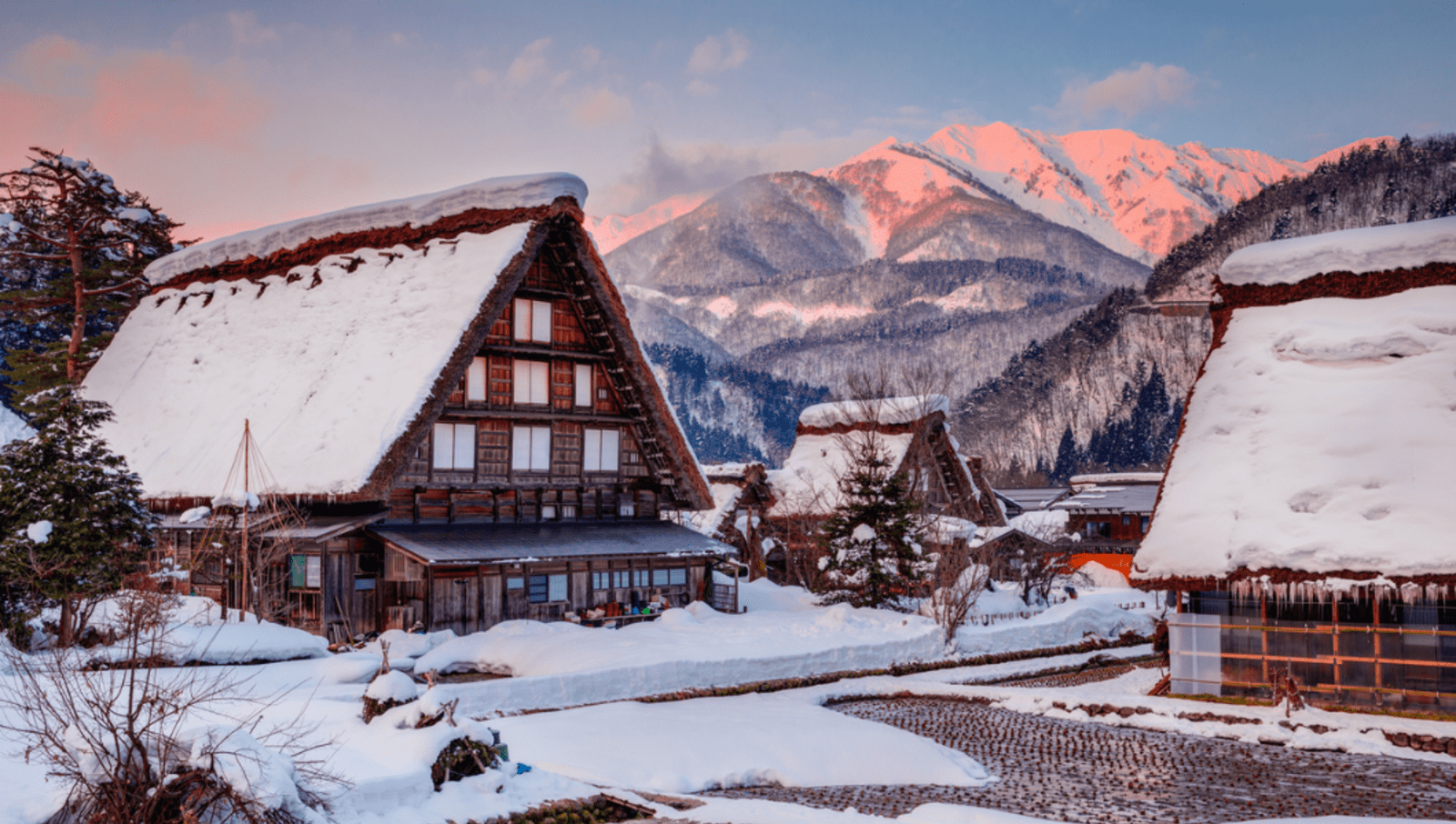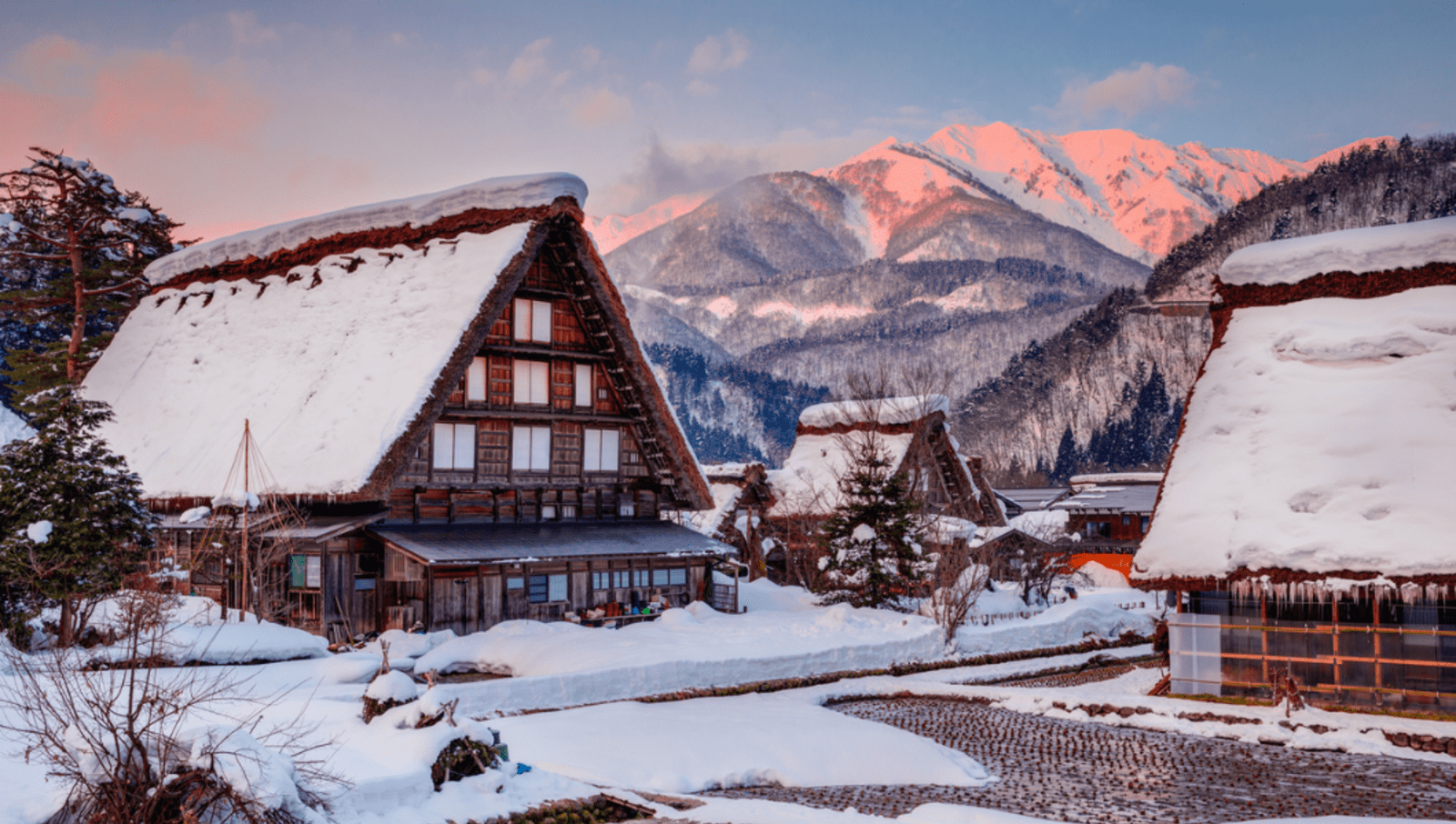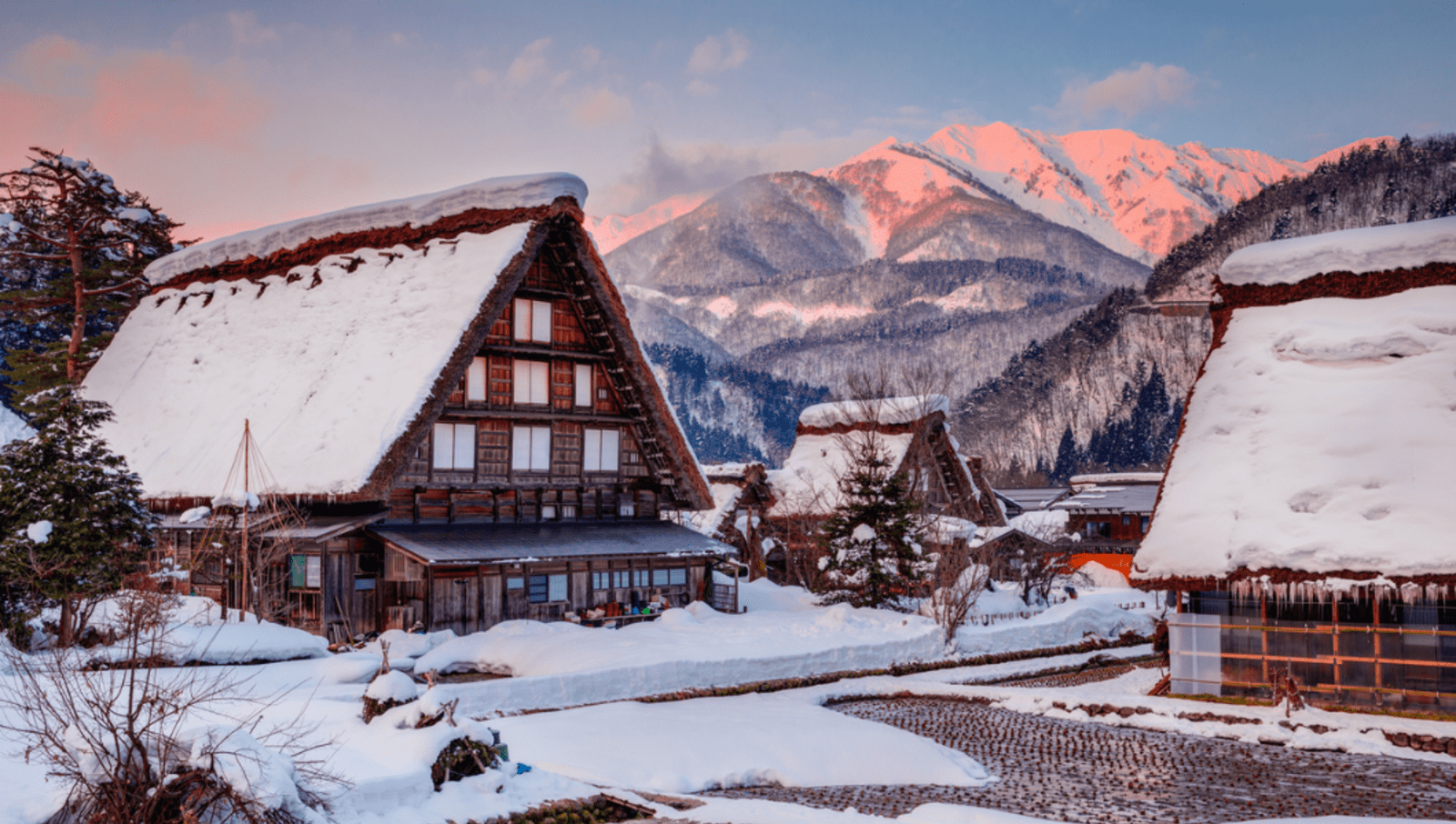 Shirakawa-go, a place of captivating beauty nestled in the heart of Japan, is a year-round destination considered to be at its most beautiful when covered in winter snow.
Renowned for its traditional Gassho-style farmhouses, this UNESCO World Heritage-listed village showcases a unique architectural marvel. Built without a single nail, the steep thatched roofs resemble hands in prayer and withstand heavy snowfall each year while also creating a timeless ambience that transports travellers to bygone eras.
When you're not getting cosy in this unique accommodation, explore the town on foot and head to the Wada House Museum for a chance to delve deeper into the region's rich history, browsing artifacts and sneaking a glimpse into the daily lives of the traditional villagers.
Consider yourself a whizz with the panorama shot? Test your skills at the Observatory, which offers breathtaking vistas of the village and uninterrupted views of the winter mountains and surrounding nature.
Gifu Prefecture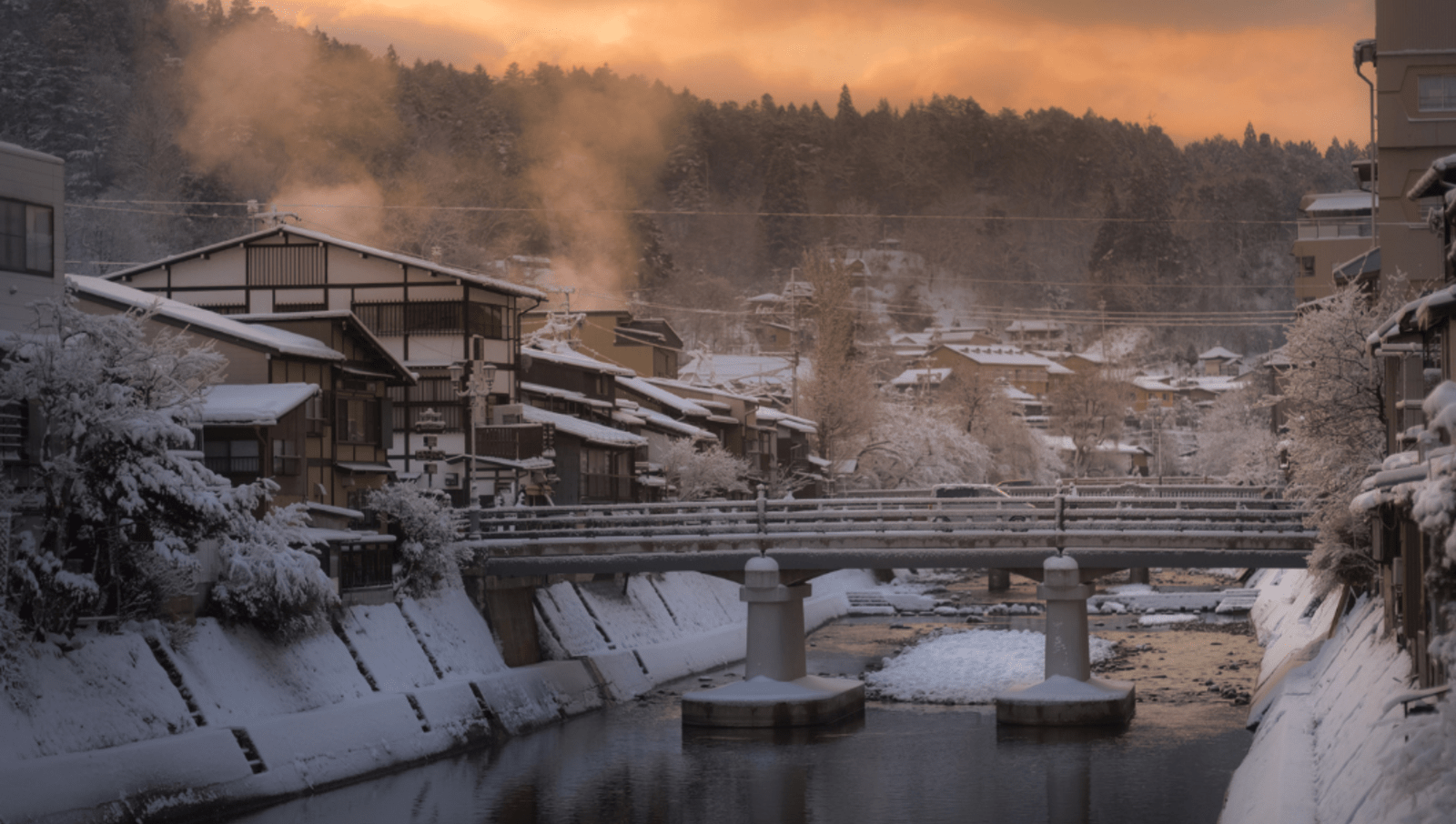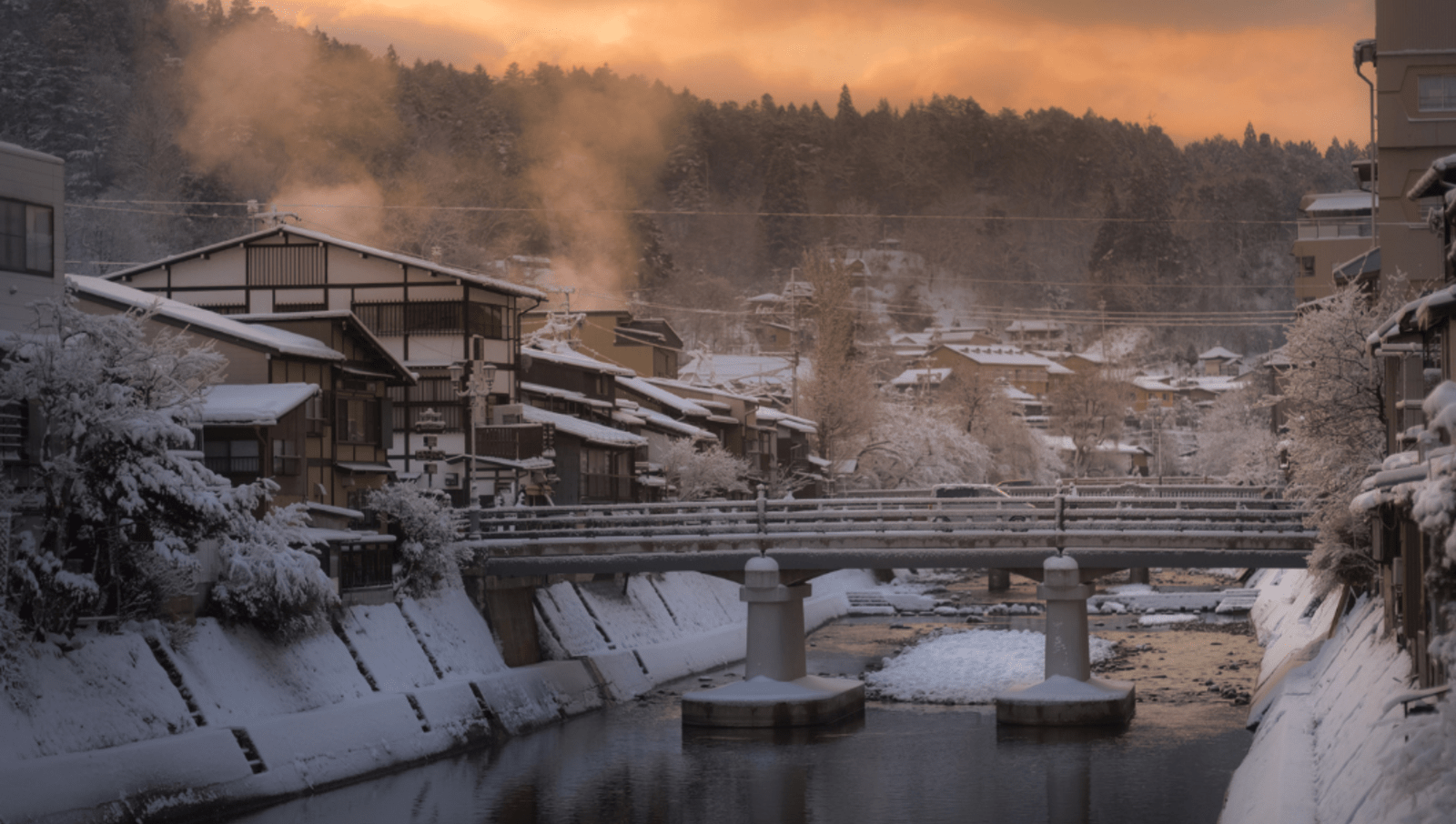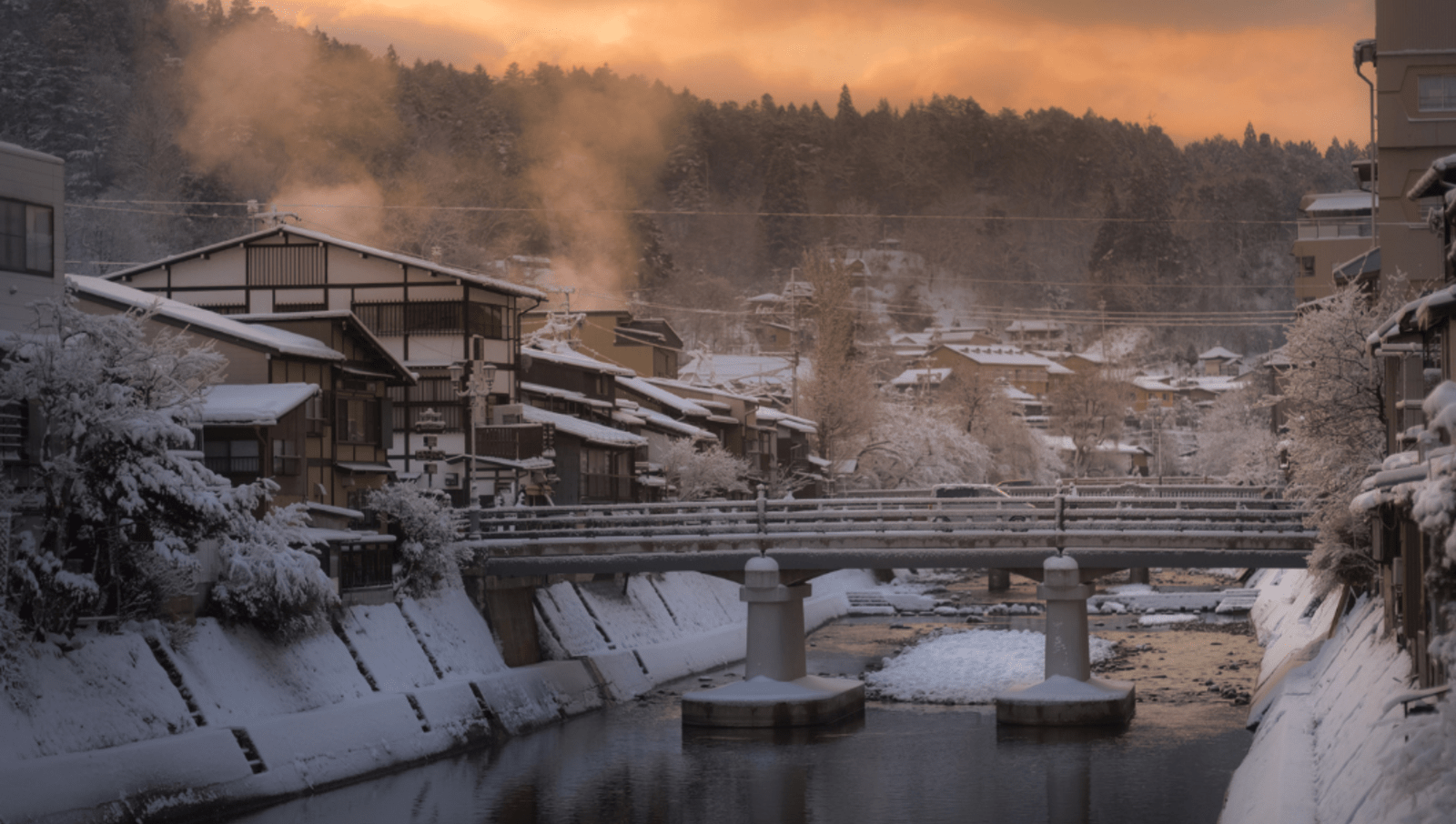 Tucked away in the picturesque Japanese Alps, Takayama is often referred to as "Little Kyoto" for its architectural beauty and preserved traditions. While its historical district, adorned with Edo-period buildings and traditional Japanese houses, takes centre stage, Takayama is also a haven for food enthusiasts.
Spend your winter trip indulging in local delicacies like perfectly marbled Hida beef or regional specialties like Hoba Miso, a hearty dish cooked on magnolia leaves, and mitarashi dango, aka sweet rice dumplings in a rich soy glaze. Wash it all down with a glass or two of Takayama's fragrant sake brewed in the town's traditional breweries, and you'll officially transcend to Japanese flavour heaven.
Once your taste buds have been looked after, strap on some snow skis and get ready to explore the stunning scenery before ending the day with a soak in one of the many relaxing hot springs.
Kanagawa Prefecture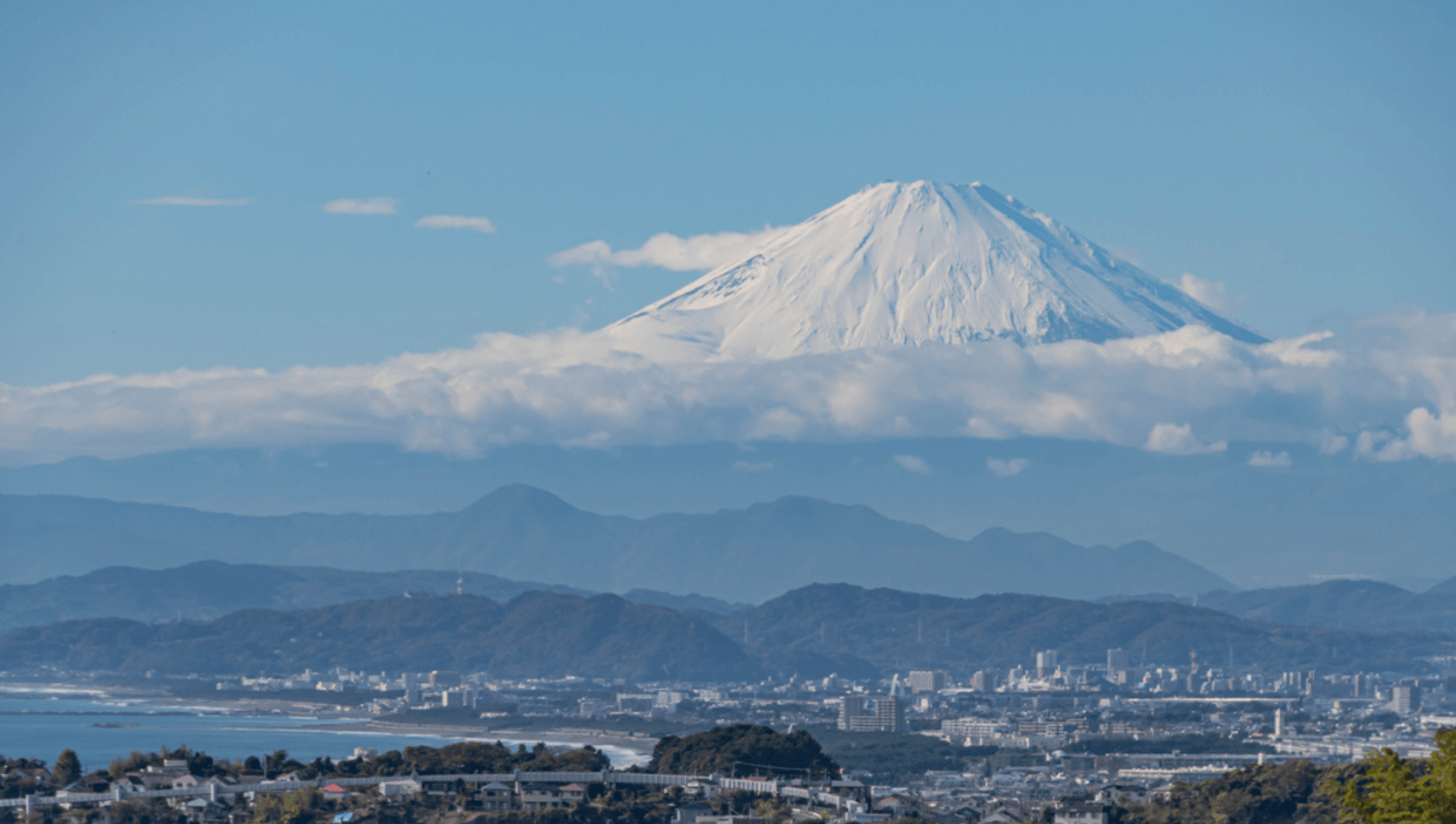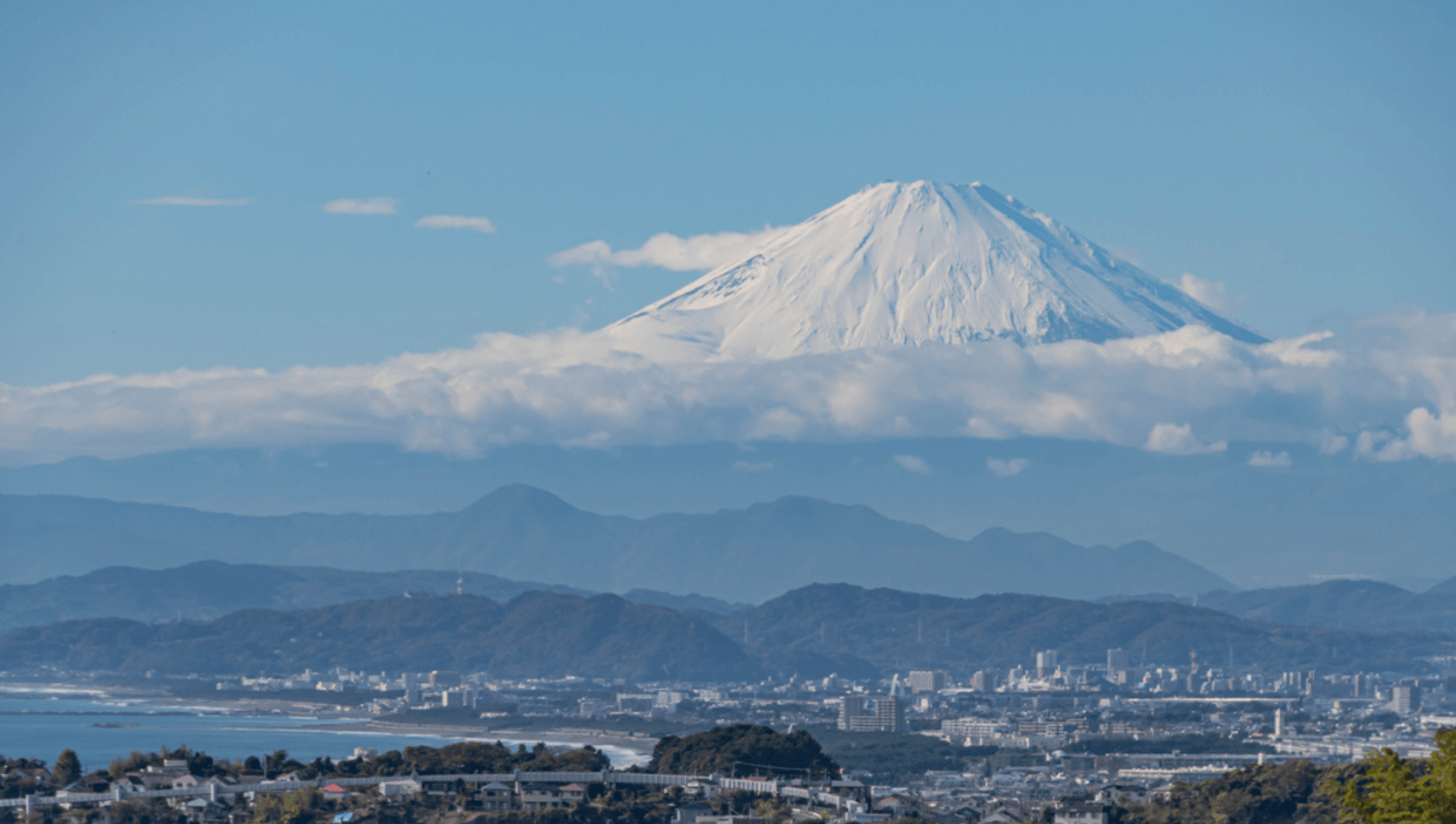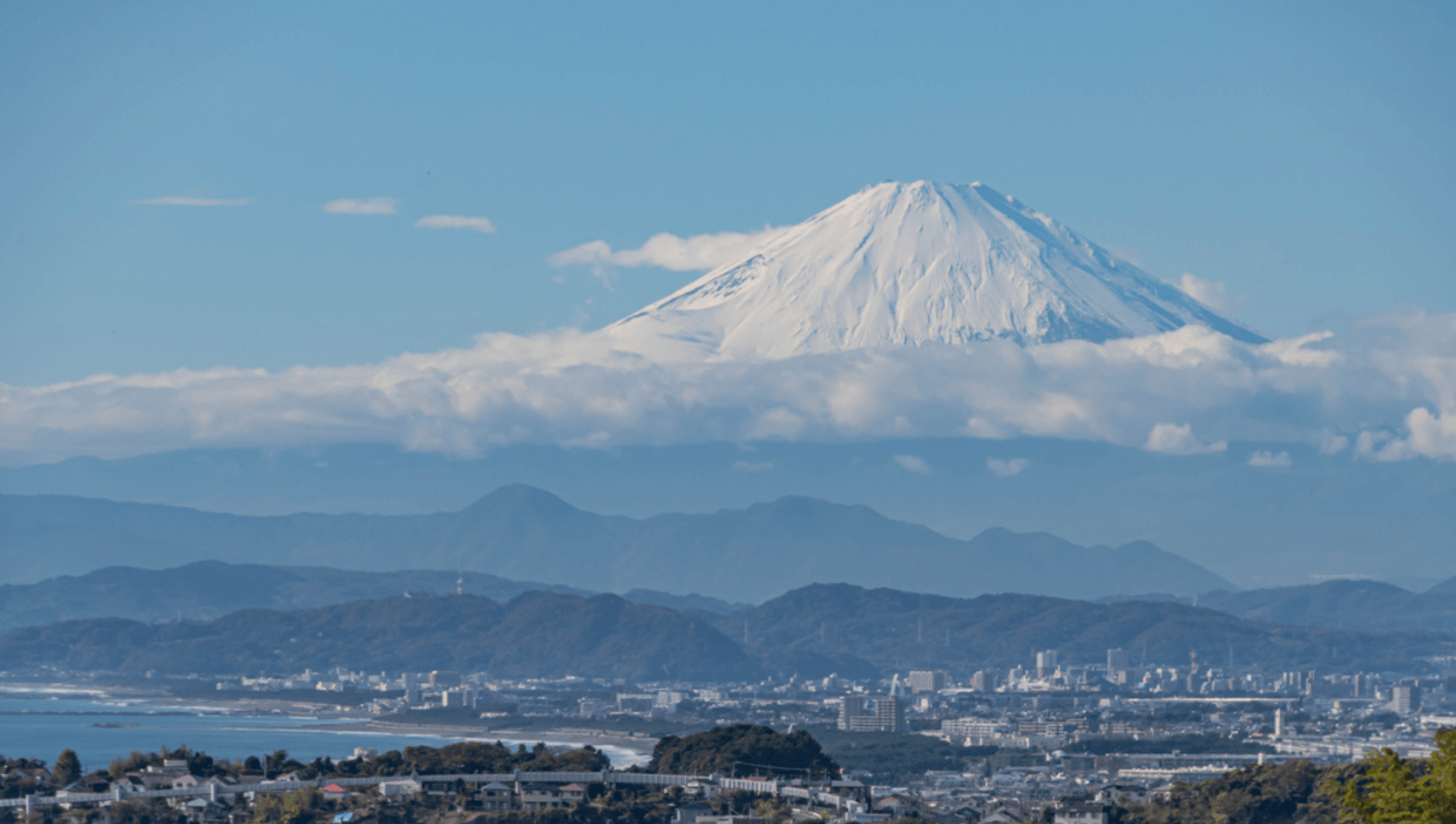 If you're staying in Tokyo and craving an escape from the city, grab a bus or train one hour south to the stunning scenery of Kamarkura. What was once the political capital of Japan, Kamakura's tranquil atmosphere beckons visitors to explore its hidden treasures. Wander through the ancient temples dotted throughout the town and marvel at the 13m tall Great Buddha statue, an awe-inspiring sight that draws travellers from near and far.
During the winter months, Kamakura's back streets transform into a picturesque wonderland, with a gentle dusting of snow adding a touch of magic. Meander along the narrow lanes, discovering delightful shops, cozy cafes, and traditional buildings along the way.
Whether you're craving convenient day trips or a rejuvenating getaway from Tokyo station, Kamakura is bursting with cultural experiences, serene Zen gardens, vibrant festivals and plenty of soft, white snow to help scratch that winter itch.
Ishikawa Prefecture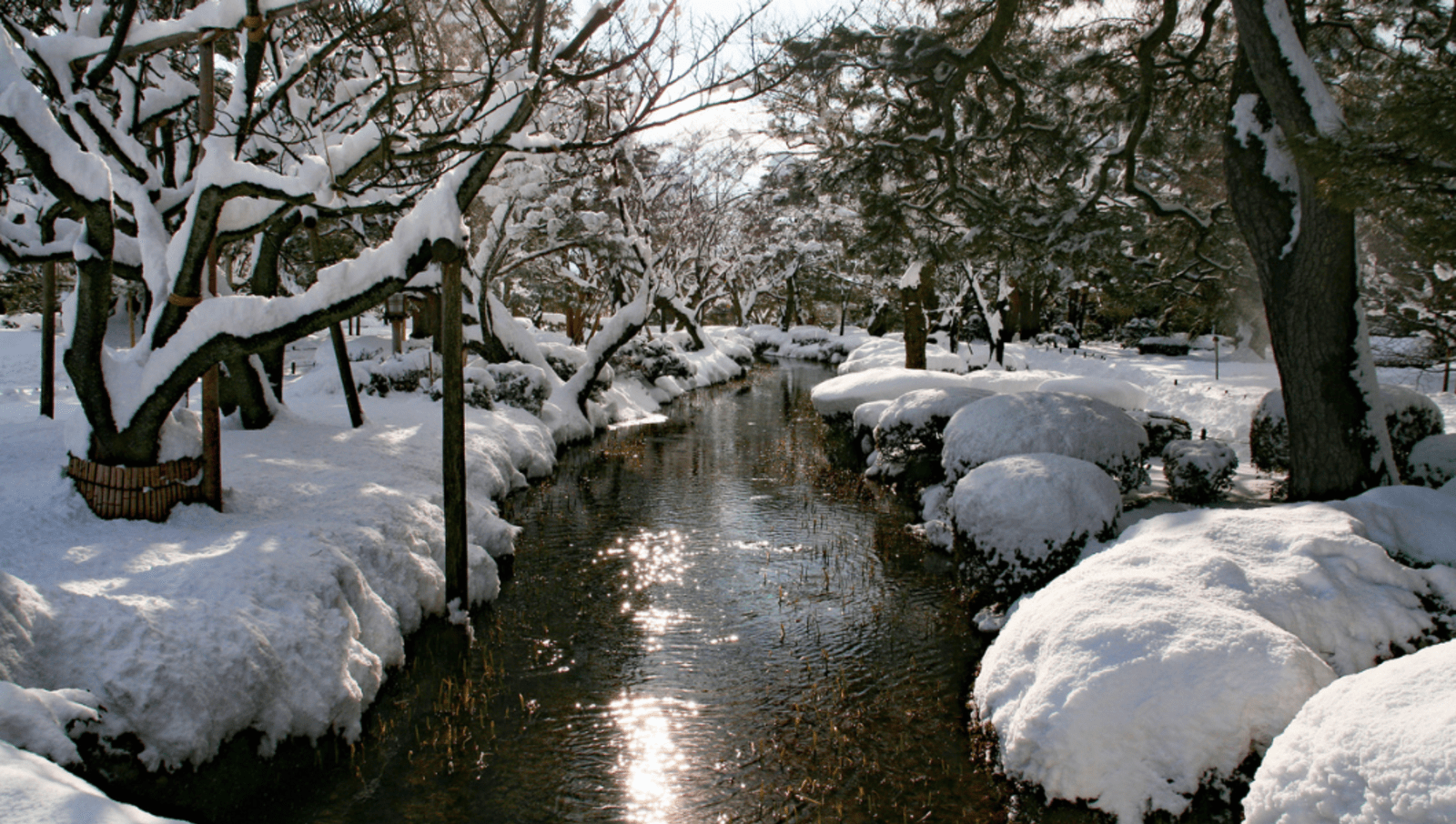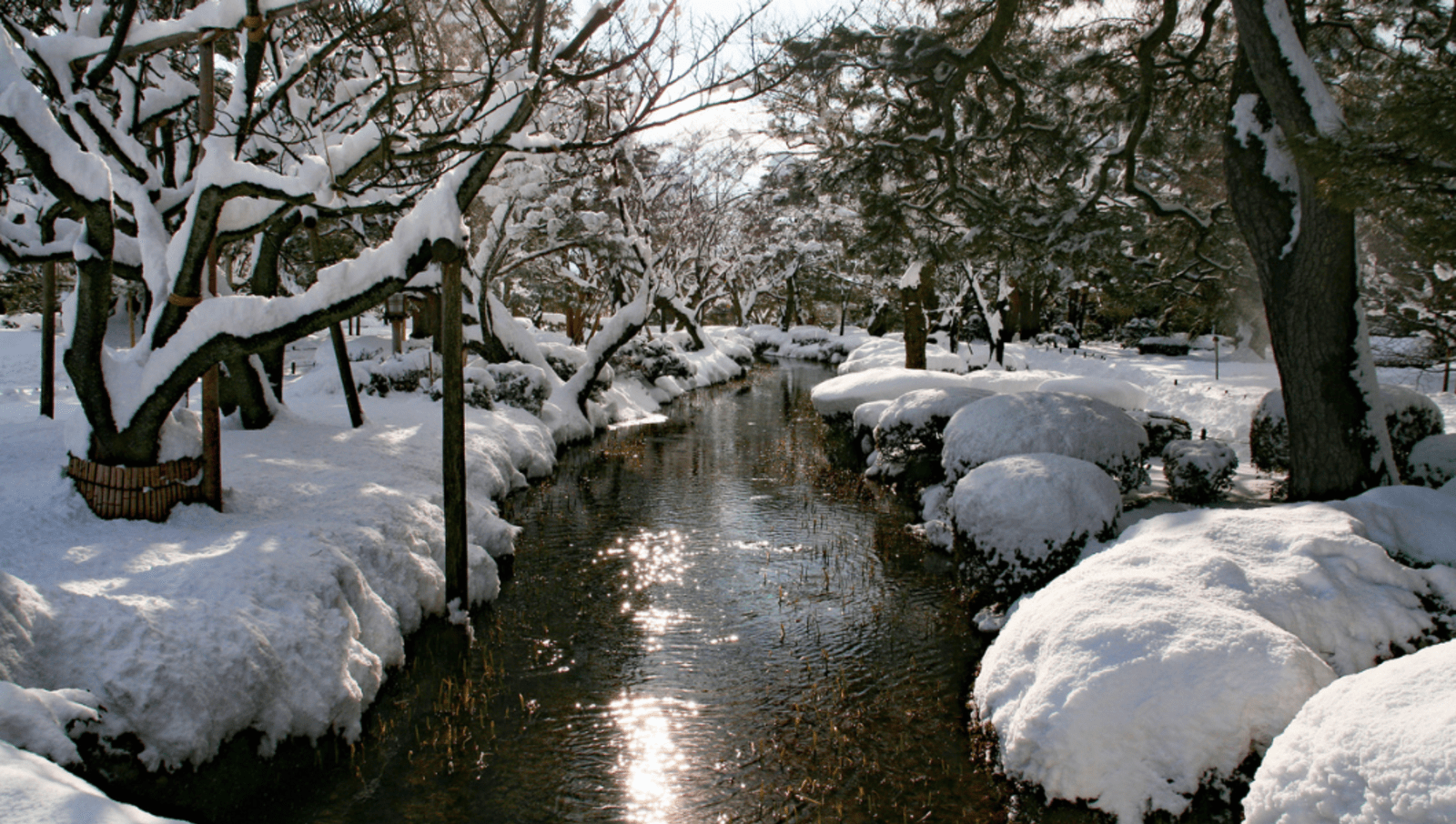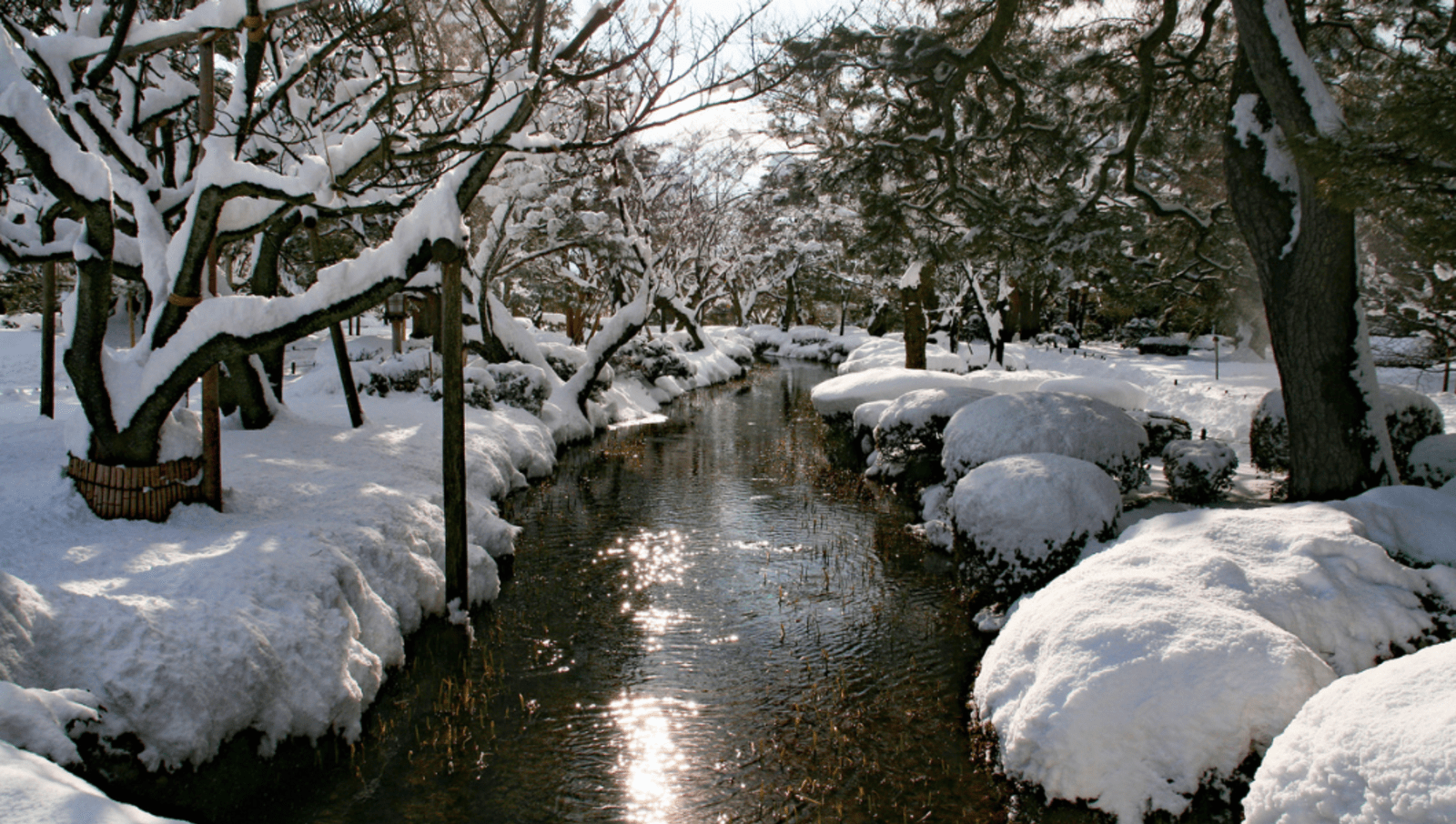 Discover the enchanting allure of Kanazawa, a small historical town that seamlessly blends the charms of old-world traditions with the vibrancy of modern life. Visitors can get lost in the mesmerising beauty of one of Japan's top three great gardens, Kenrokuen Garden. Here, meticulously manicured landscapes and serene ponds create a tranquil escape, especially with a dusting of fresh white snow. No trip to this town is complete without a visit to Kanazawa Castle, a badass fortress straight out of the samurai era.
Visitors can wander the narrow streets and be met with contemporary art galleries, trendy cafes and bustling markets, squeezed amongst ancient temples and samurai districts. Have your eyes set on some bling? From exquisite gold leaf craftsmanship to boujee gold flake cuisine, your senses are set for a luxurious treat.
Offering a unique fusion of tradition and innovation, Kanazawa is a year-round destination worthy of a spot on your Japanese itinerary.
Tochigi Prefecture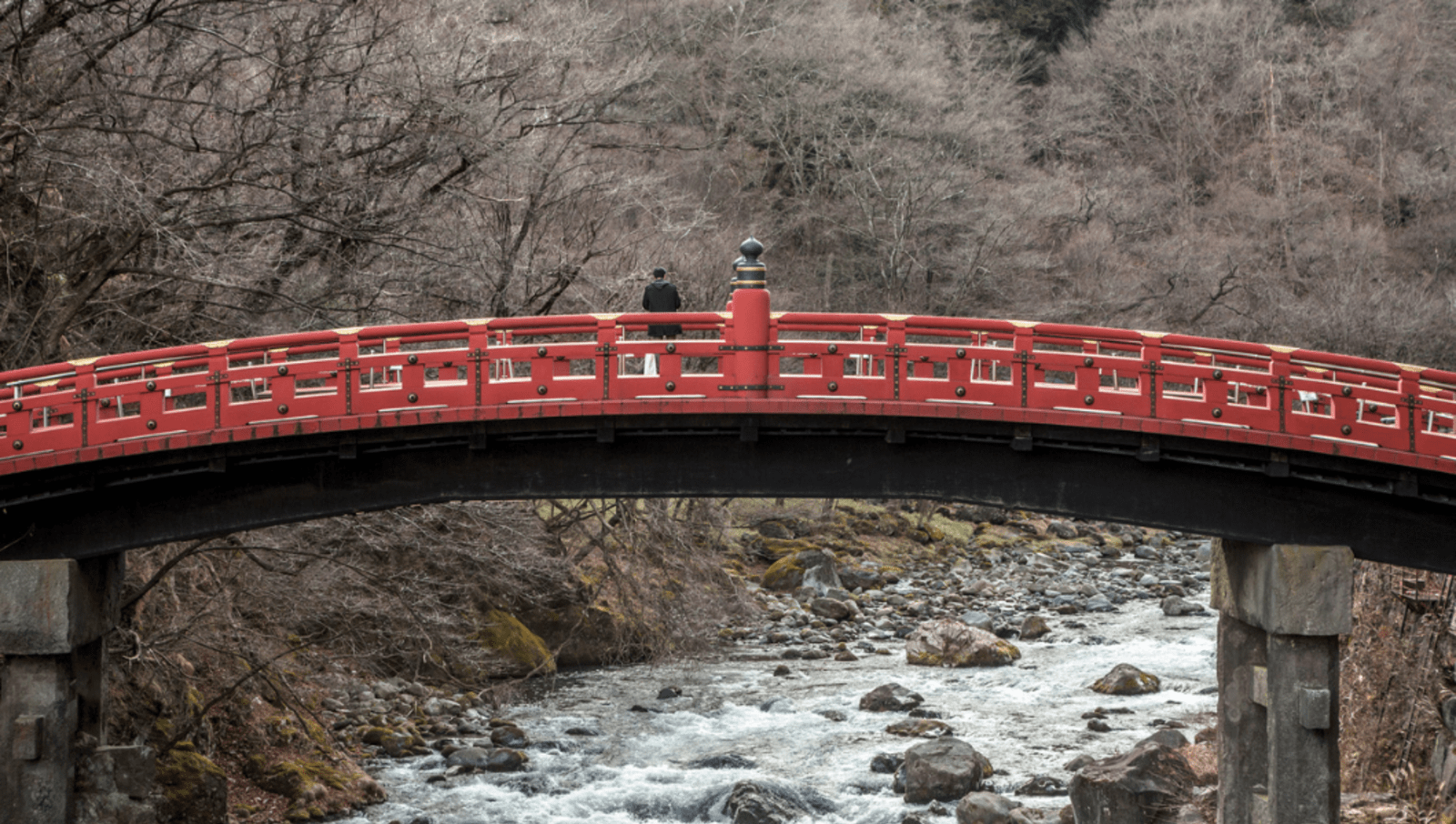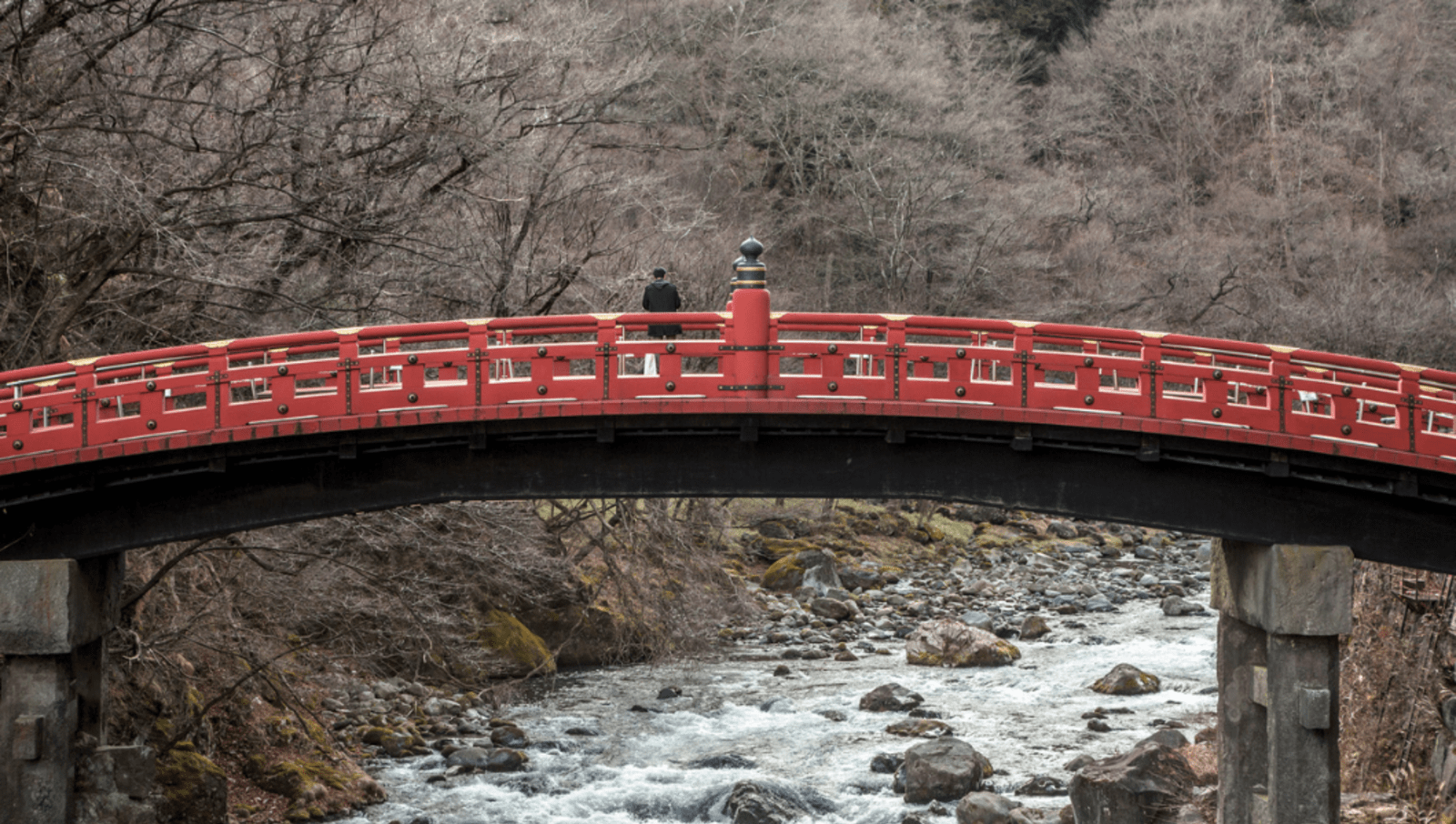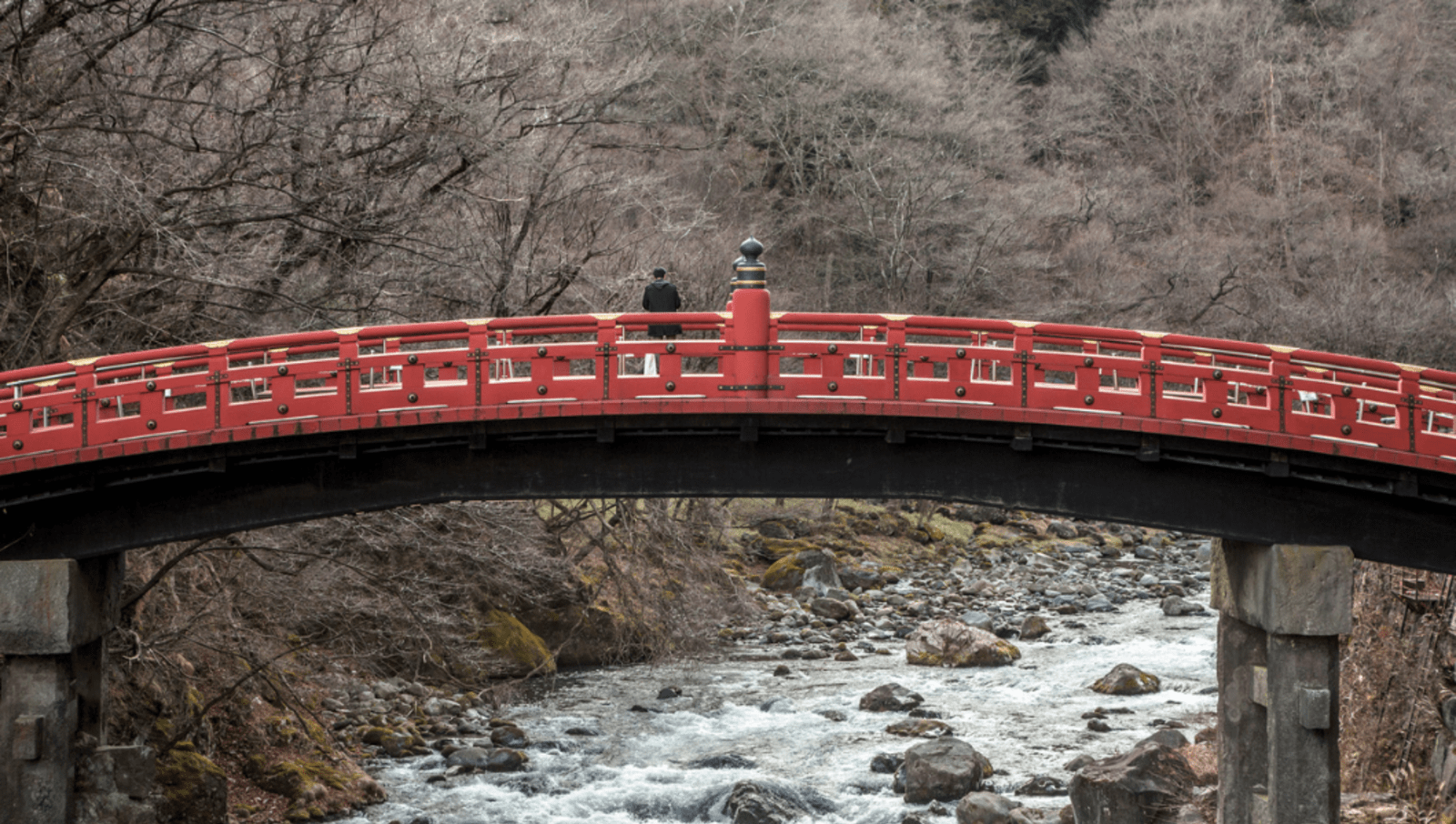 Nestled amidst the lush landscapes of Nikko National Park is a quaint town perfect for lovers of cold weather and winter sports. Nikko is a true hidden gem with it all: majestic shrines, epic scenery, untapped outdoor adventure and a soothing hot spring or three. Lace up your snowshoes or hit the slopes for some skiing as you get lost in a winter wonderland of epic proportions. Once you've conquered the snow and slopes, enjoy the warm embrace of an onsen - guaranteed to melt away your worries (and any sore muscles).
Of course, Nikko isn't just about outdoor pursuits; it's also home to ancient shrines that showcase the country's rich cultural heritage. Marvel at the intricate details of Toshogu Shrine and explore the spiritual tranquillity of Rinno-ji Temple. Whether you seek tranquillity, adventure, or a blend of both, Nikko offers a perfect small-town escape from the ordinary.
Hokkaido Prefecture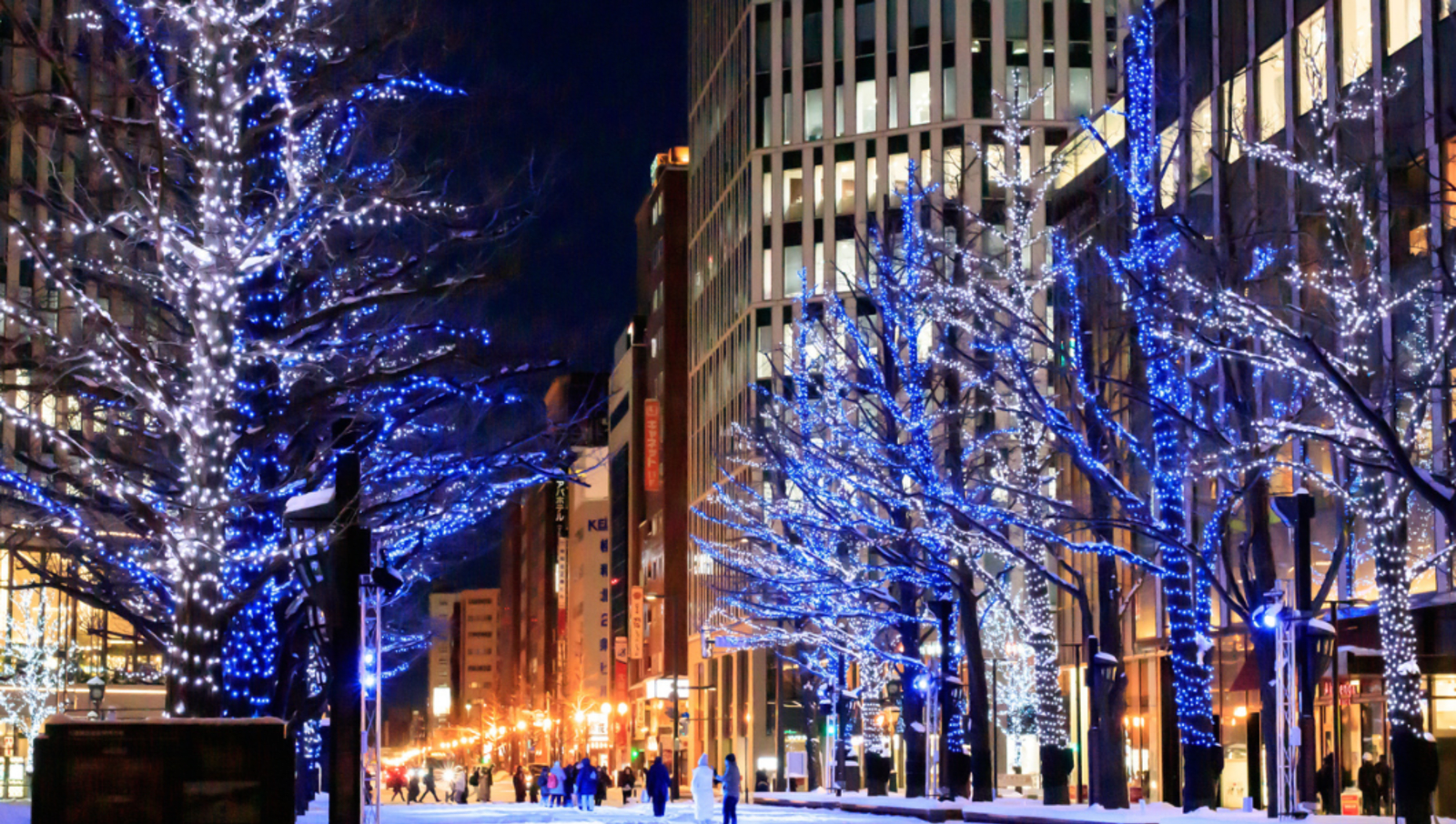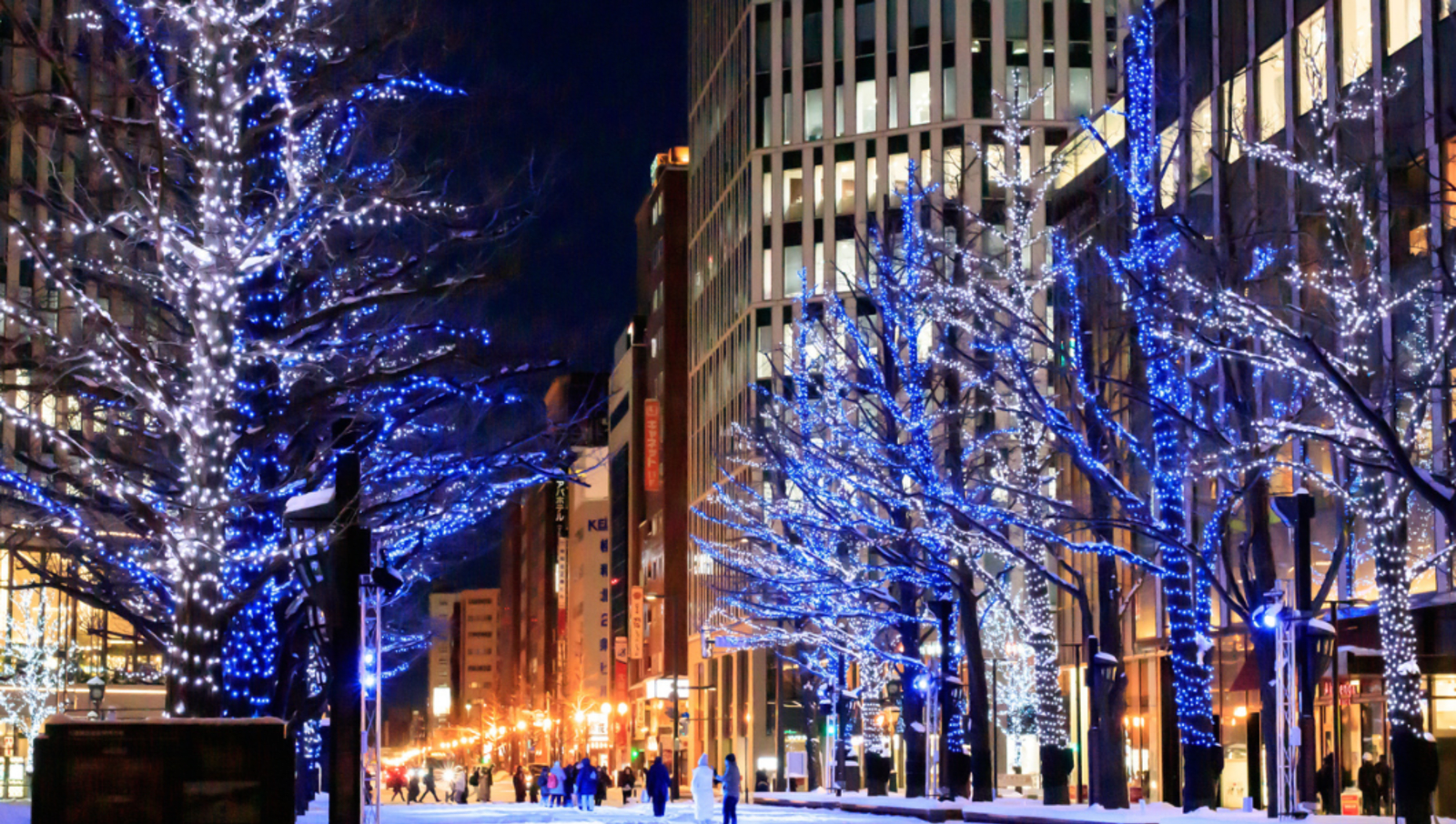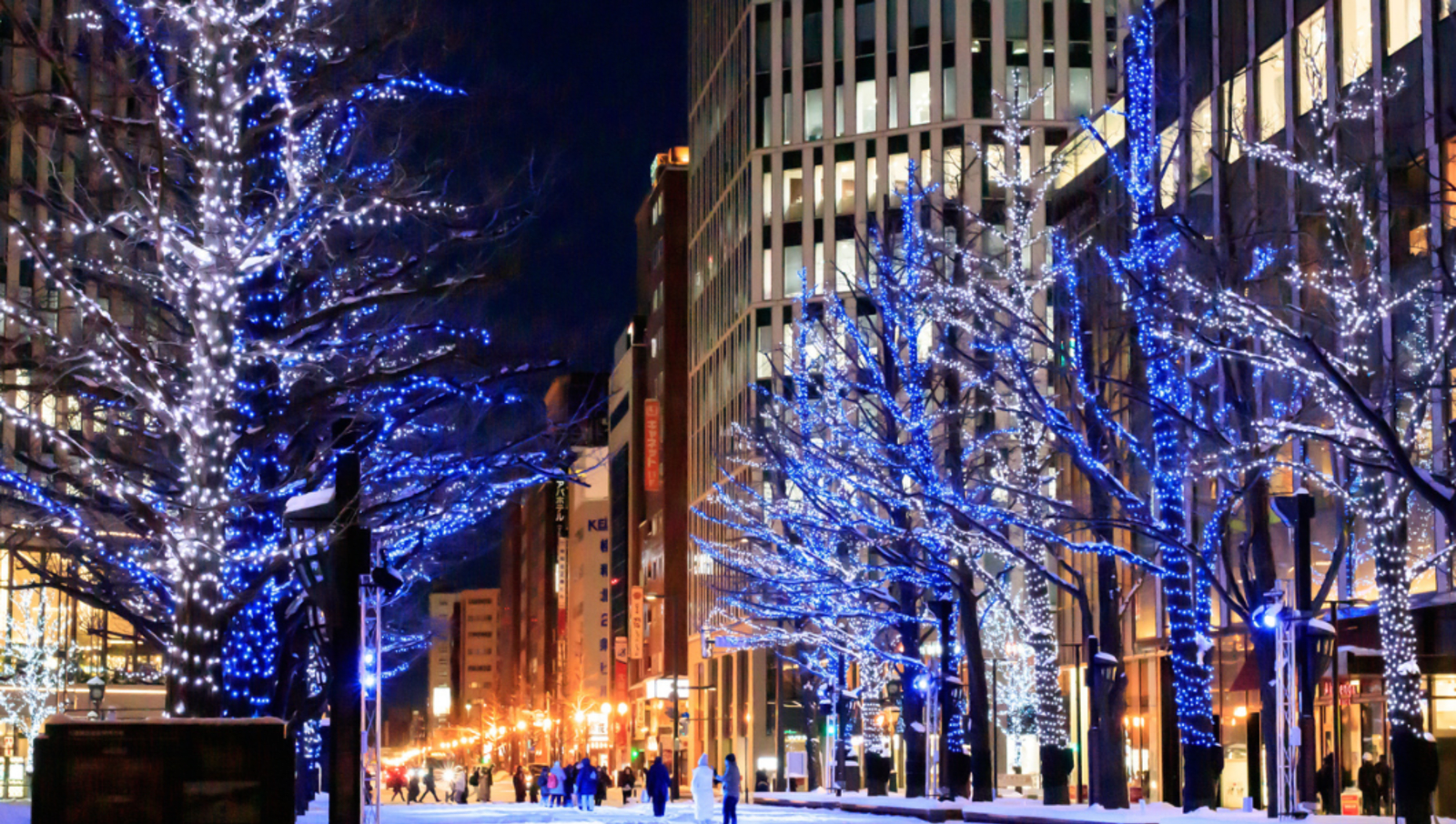 Known for its world-famous Sapporo Snow Festival, this city is one of Japan's ultimate winter destinations. Every year, Sapporo comes alive for seven days in February with larger-than-life ice sculptures, snow slides, and captivating light displays that will leave you in awe.
Beyond famous winter illuminations, Sapporo is a haven for beer enthusiasts, serving as the spiritual home of the iconic Sapporo Breweries. Here, travellers are encouraged to quench their thirst with a pint or two of their renowned brews.
Sapporo is also home to Japan's largest ice skating rink, Makomanai Sekisui Hein Ice Arena - the perfect place to channel Bradbury and show off your skills.
Don't miss the chance to venture to nearby Otaru, a charming town known for its enchanting Snow Light Path Festival. Here you can wander through the snow-covered streets illuminated by lanterns, creating a whimsical ambience perfect for your next Insta snap.
We can't forget the natural beauty surrounding Sapporo. Take in the stunning landscapes, go skiing or snowboarding in the nearby mountains, and then rejuvenate in a soothing hot spring. Sapporo offers a perfect blend of cultural festivities, culinary delights, and outdoor attractions that will serve as the highlight of your trip to Japan in winter.
Nagano Prefecture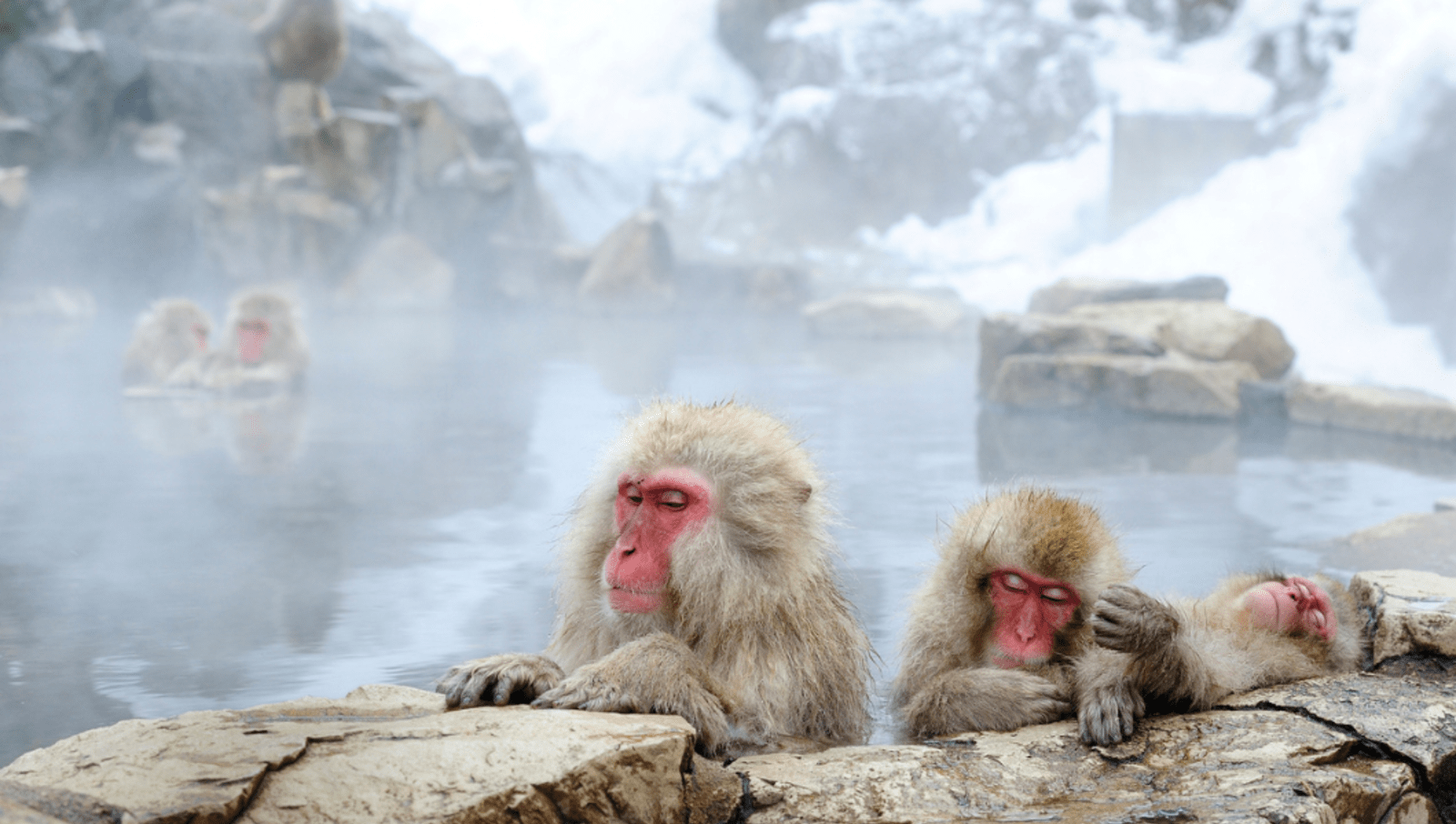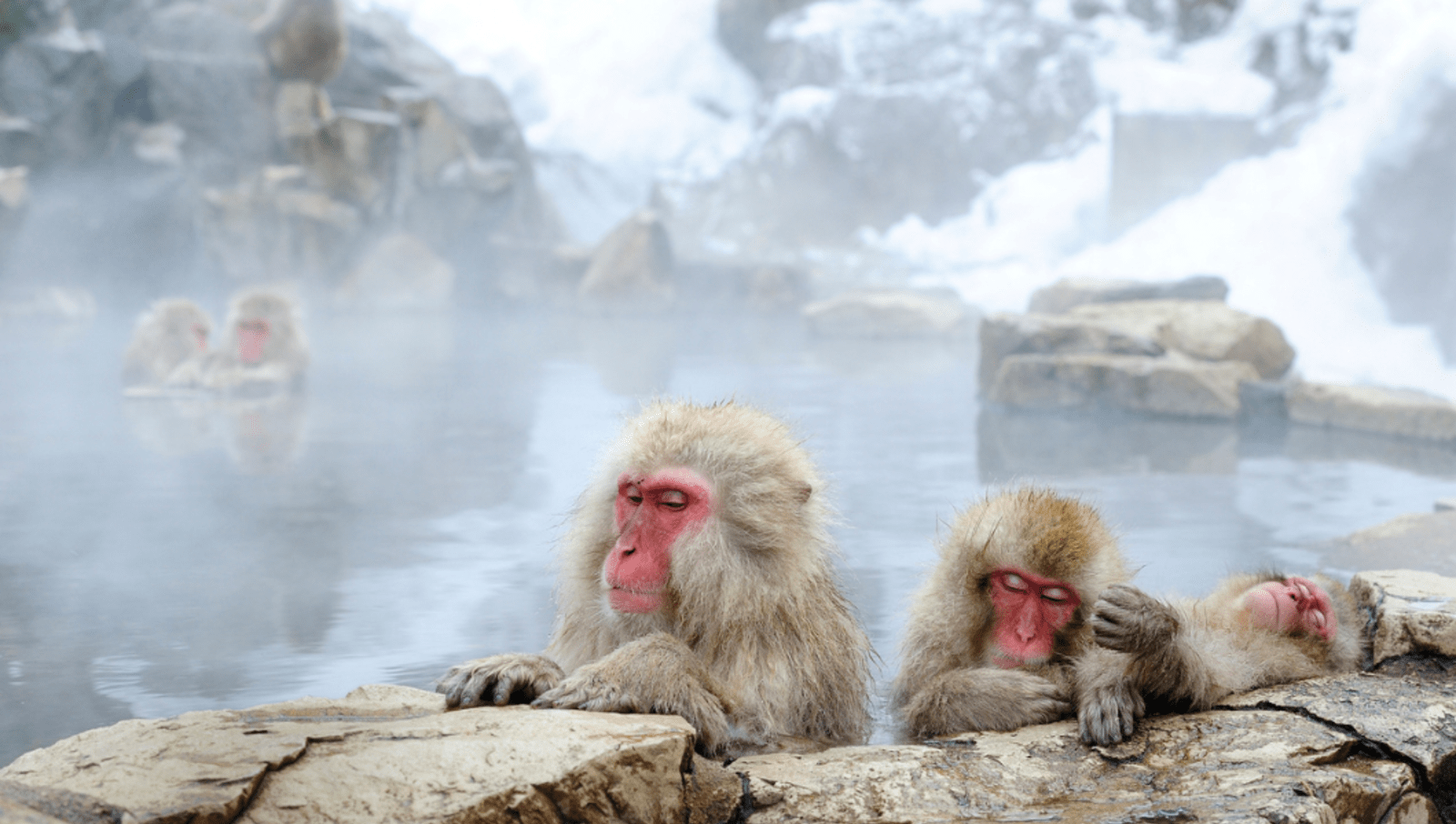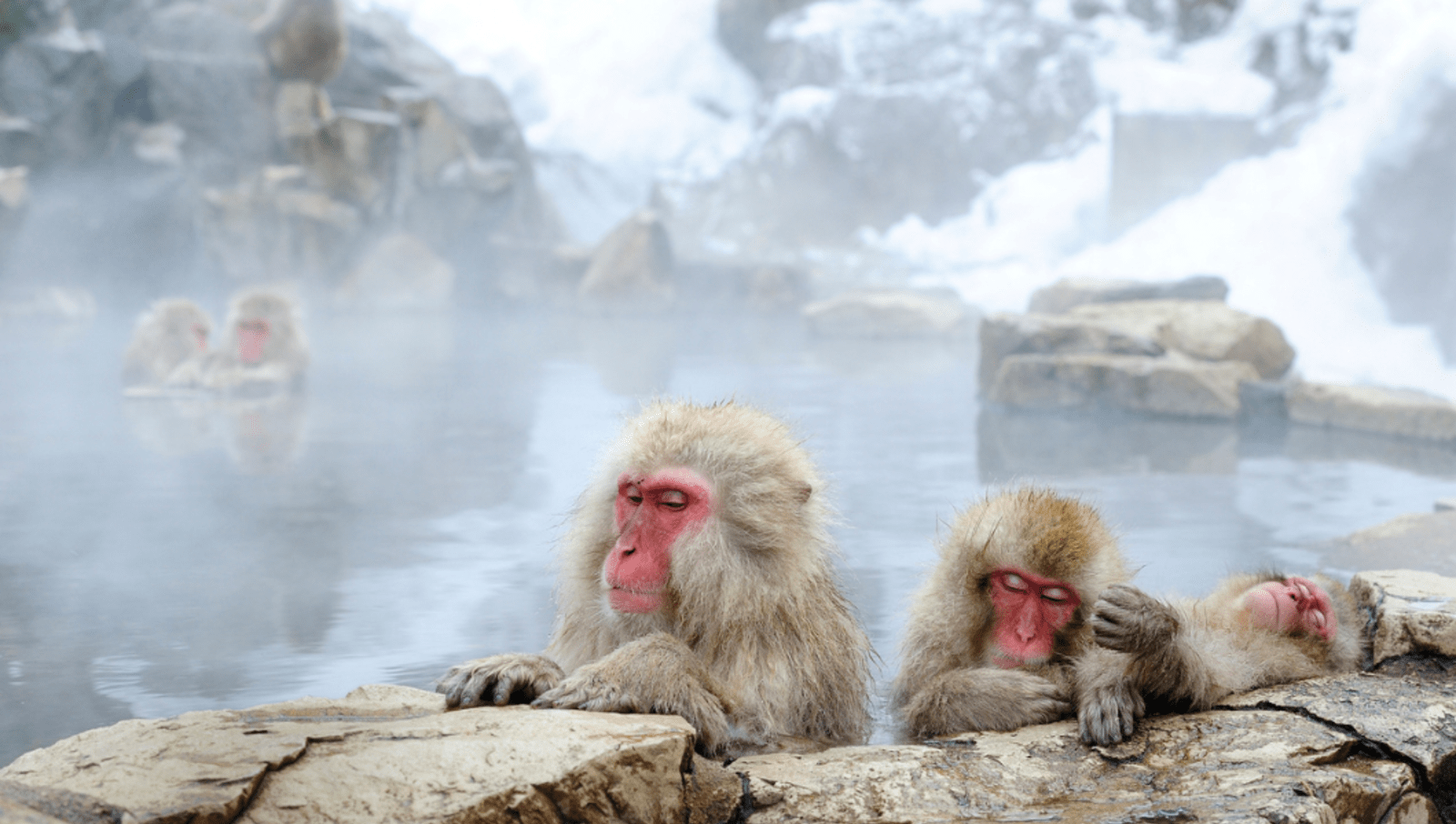 If you're looking for the best small town in Japan to visit in winter, then it's hard to go past Nagano and its surrounding villages.
As the host of the 1998 Winter Olympics, Nagano boasts an impressive array of ski slopes that cater to all skill levels, drawing thousands of international travellers each year. Whether you're a seasoned pro or a beginner, you'll find 11 fantastic ski resorts, fit with Olympic facilities, to test your skills on the powdery slopes.
If your body needs a break from the slopes, take a detour to the famous Jigokudani Monkey Park, where you can observe adorable snow monkeys (otherwise known as Japanese Macaques) soaking in natural hot springs. To complete your winter experience, stay in a cozy Ryokan and indulge in warm hospitality, hot baths, and mouthwatering regional cuisine from the pop-up Kamakura igloo village that serves as a winter dining destination. Here you can huddle in glowing igloos, feasting on warm hotpots and rice balls, cosy against the soft snow falling outside.
Don't forget to venture to nearby Nozawa Onsen, famous for its rejuvenating onsens and the exhilarating Fire Festival, where blazing bonfires light up the night sky on January 15 each year.
Shizuoka Prefecture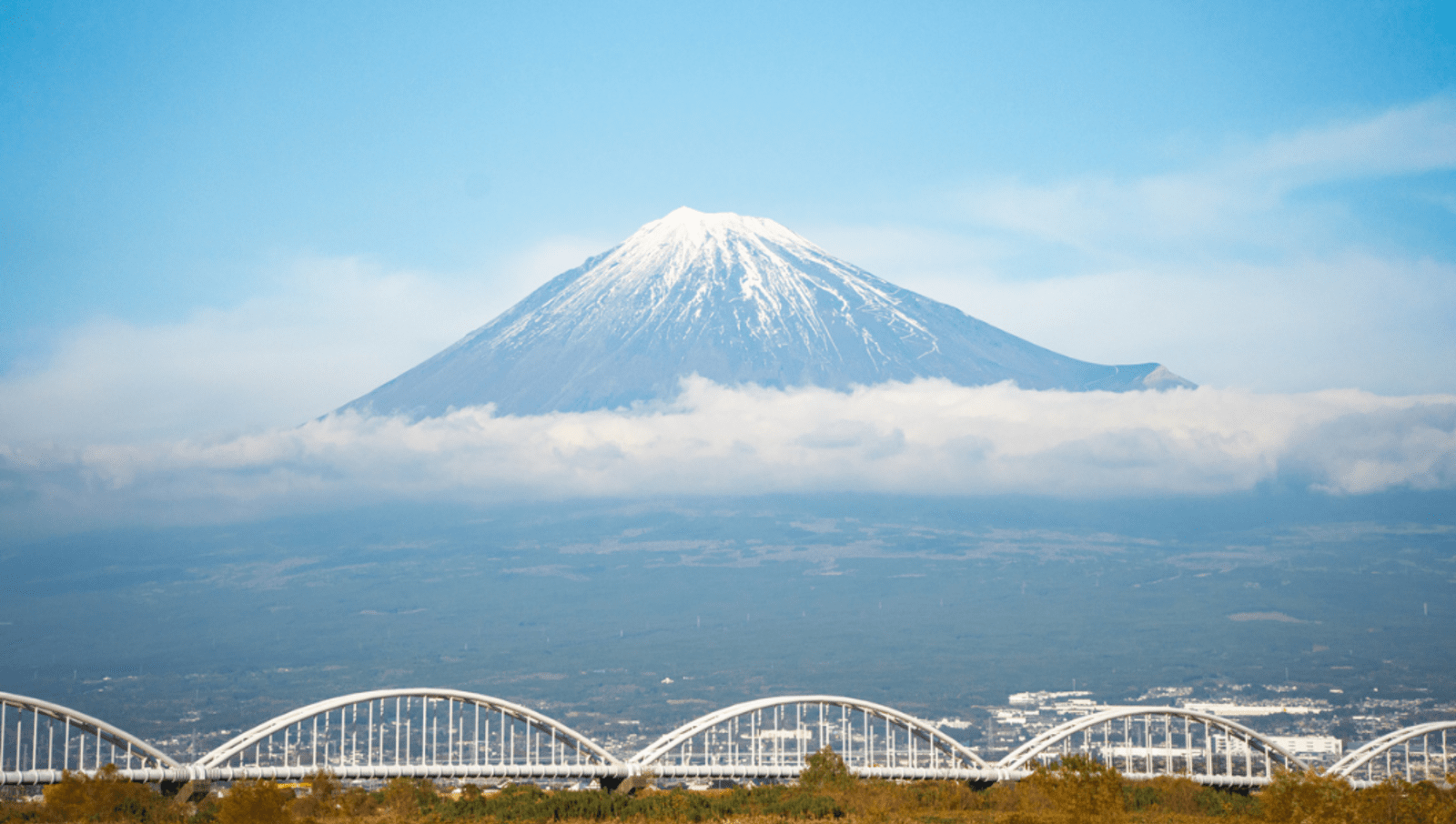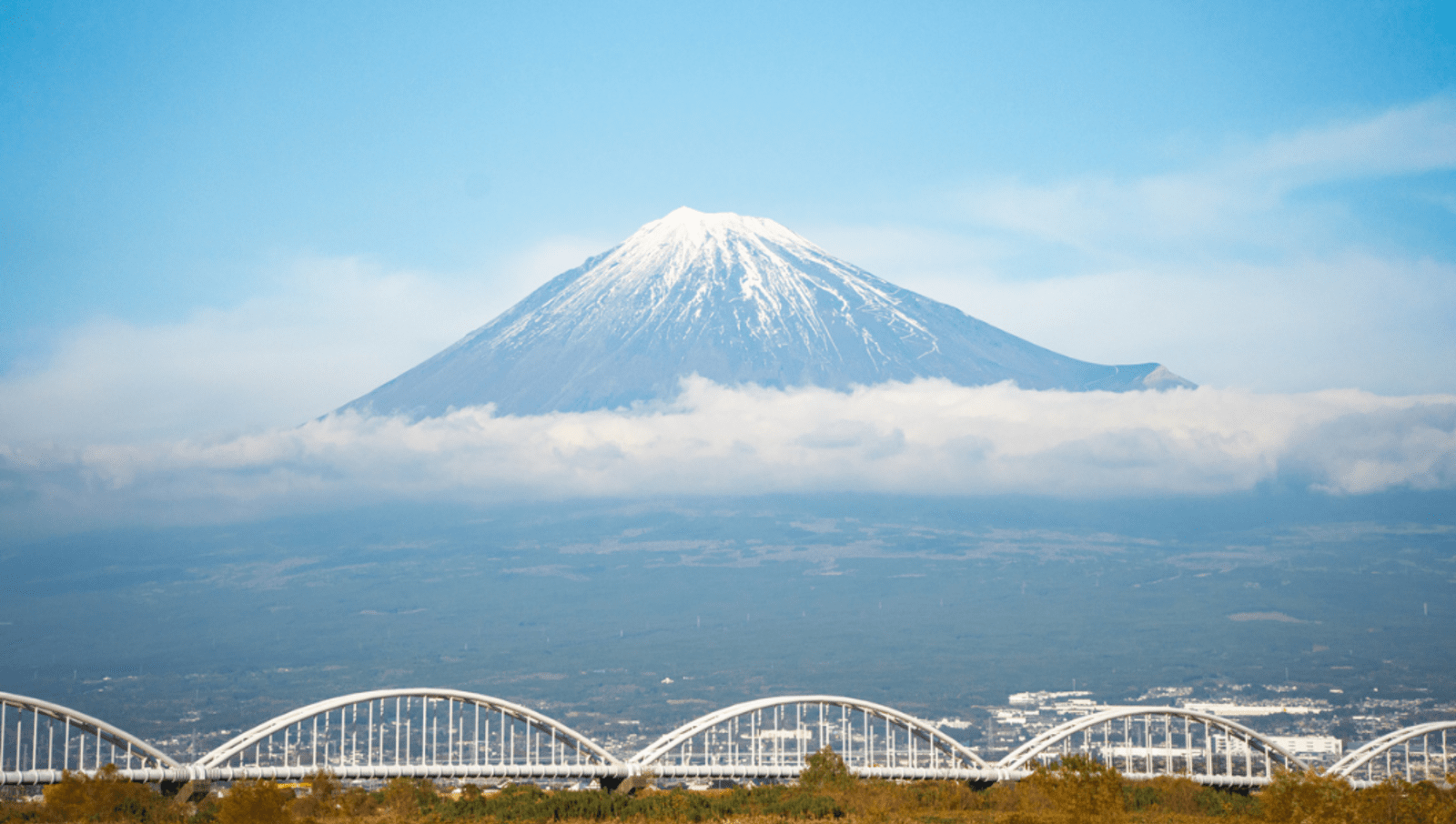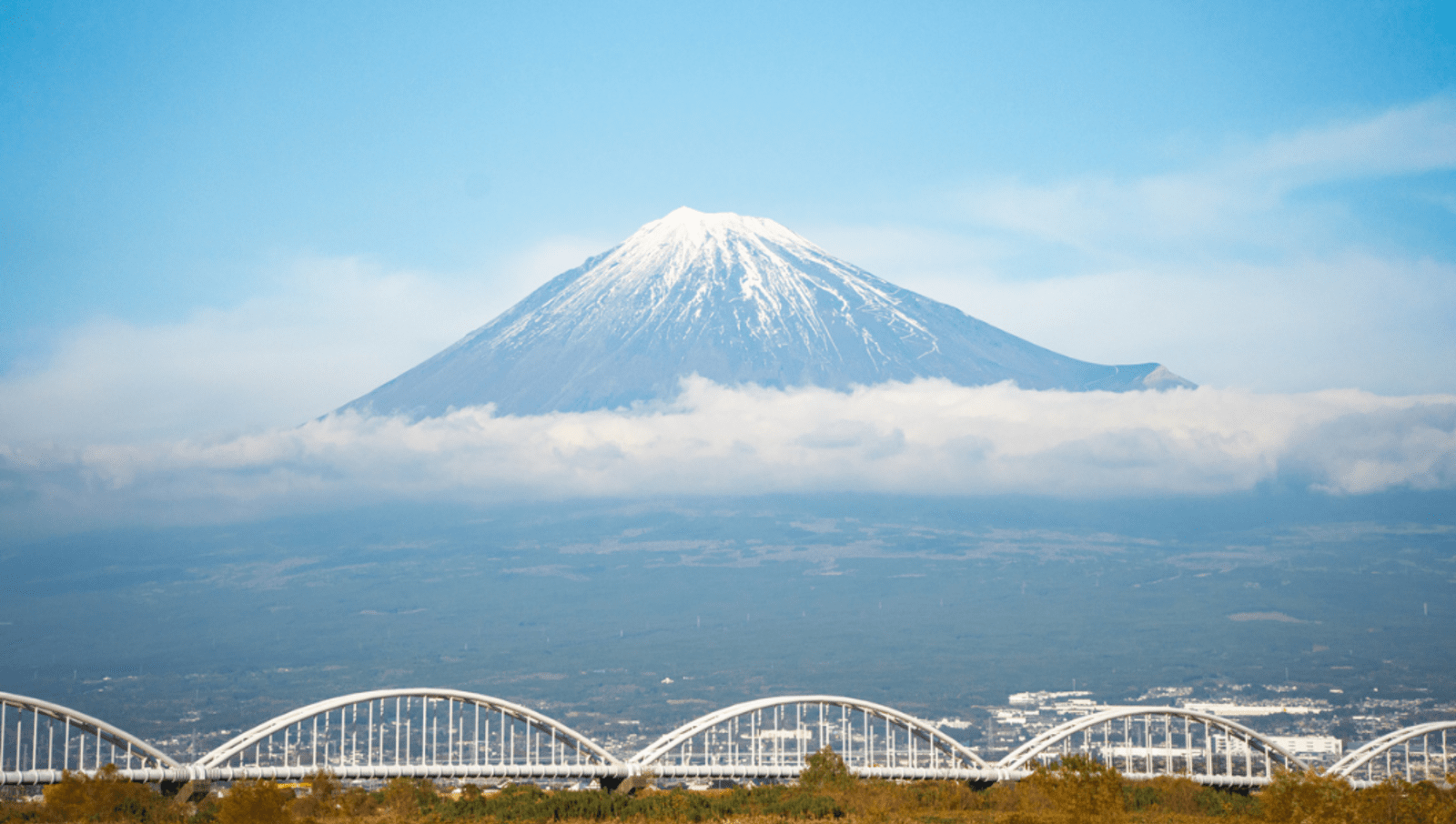 Uncover the charm of Shizuoka, one of Japan's hidden gems that seamlessly blends modern delights with natural beauty. Perched on Suruga Bay, this trendy metropolis offers more than meets the eye, with secret bars around every corner and sushi restaurants serving up mouthwatering delights.
Of course, the real showstopper is the small city's unhindered views of Mount Fuji. For the best experience, visit between December and January when the air is crisp and the visibility is unparalleled, allowing you to witness the grandeur of Mount Fuji in all its glory.
Travelling with adventure seekers? Lace up your hiking boots and explore the Fuji Five Lakes region, where you can lose yourself in breathtaking landscapes against the stunning backdrop of Japan's iconic mountain.
Tochigi Prefecture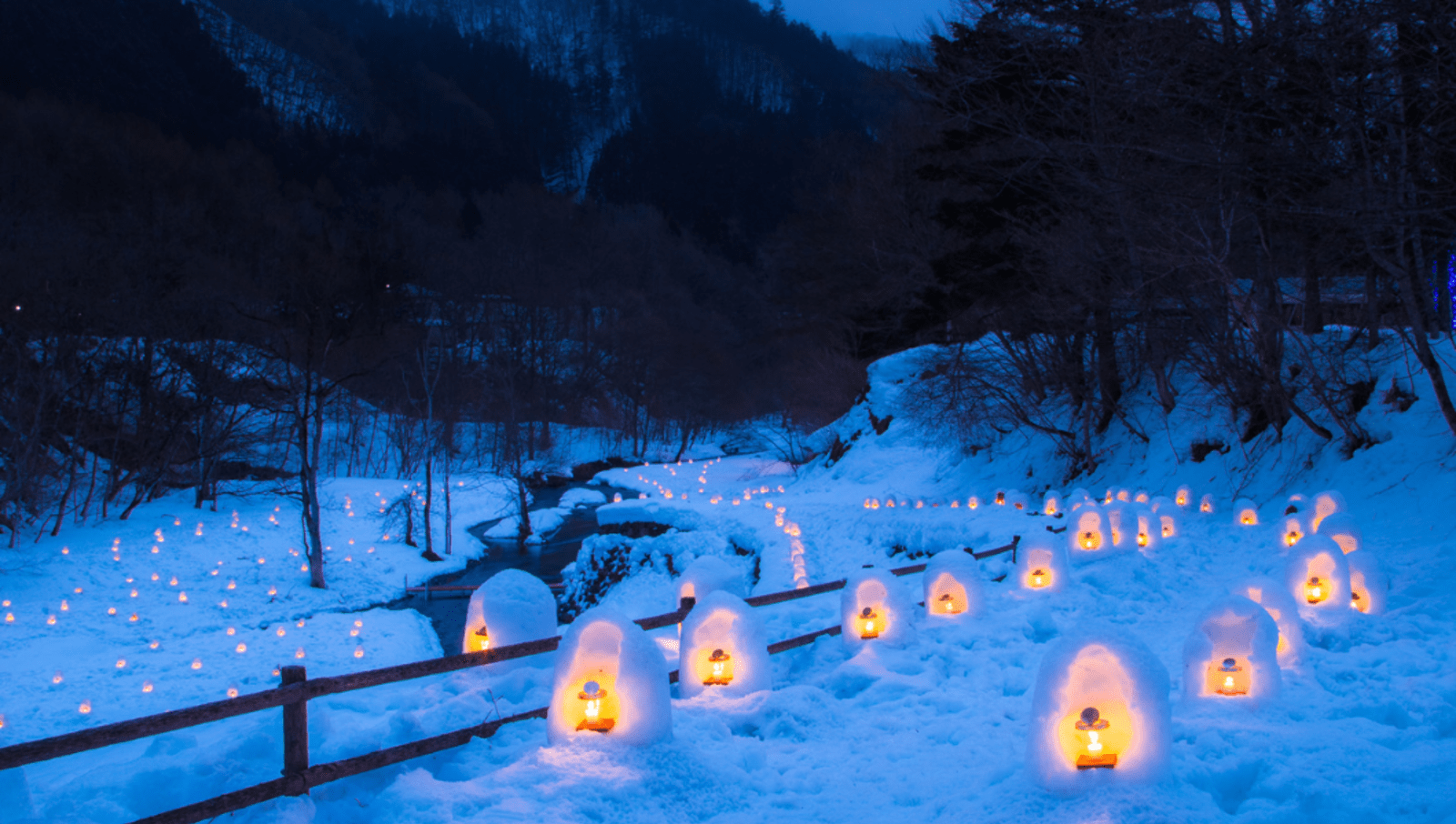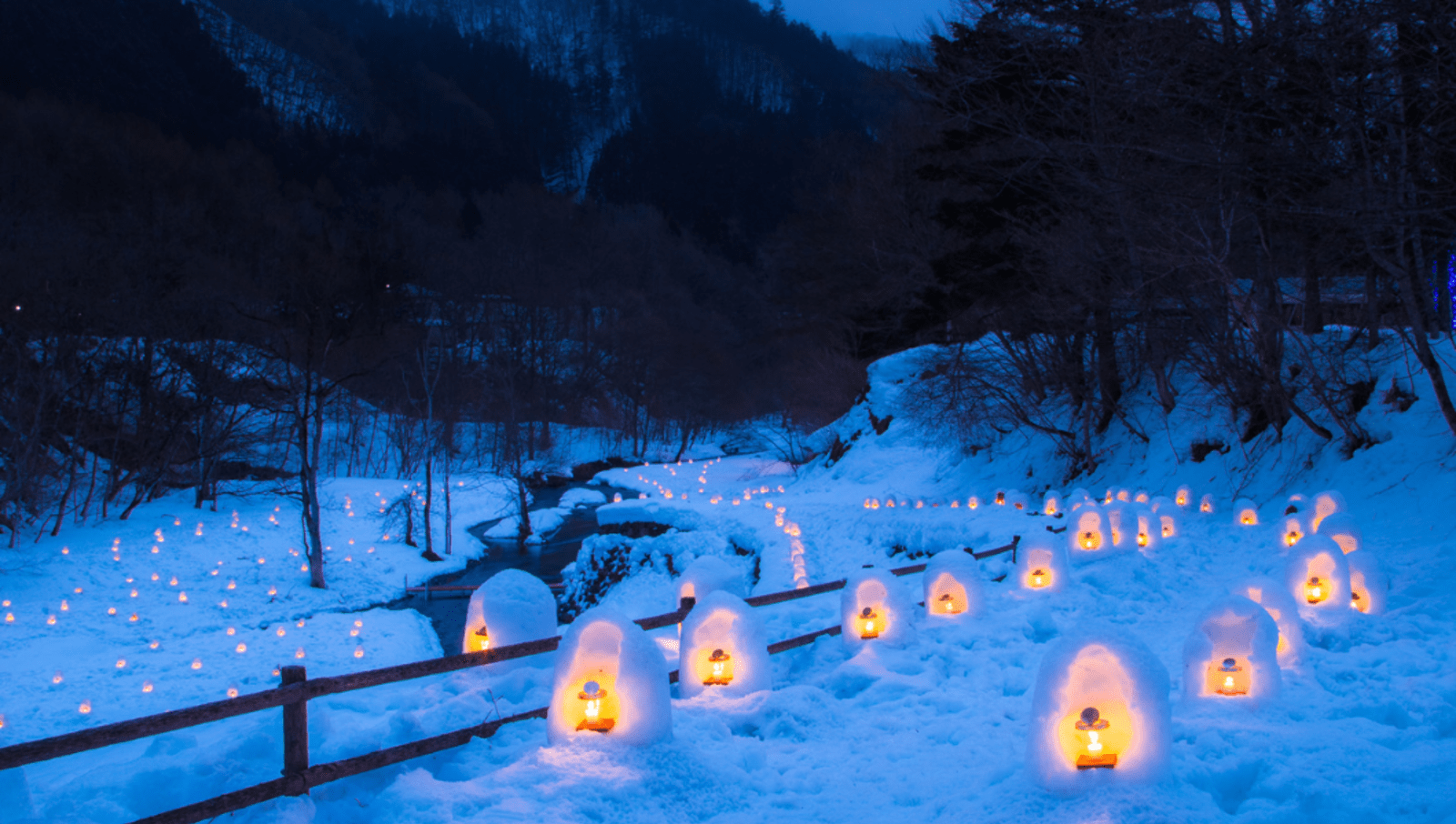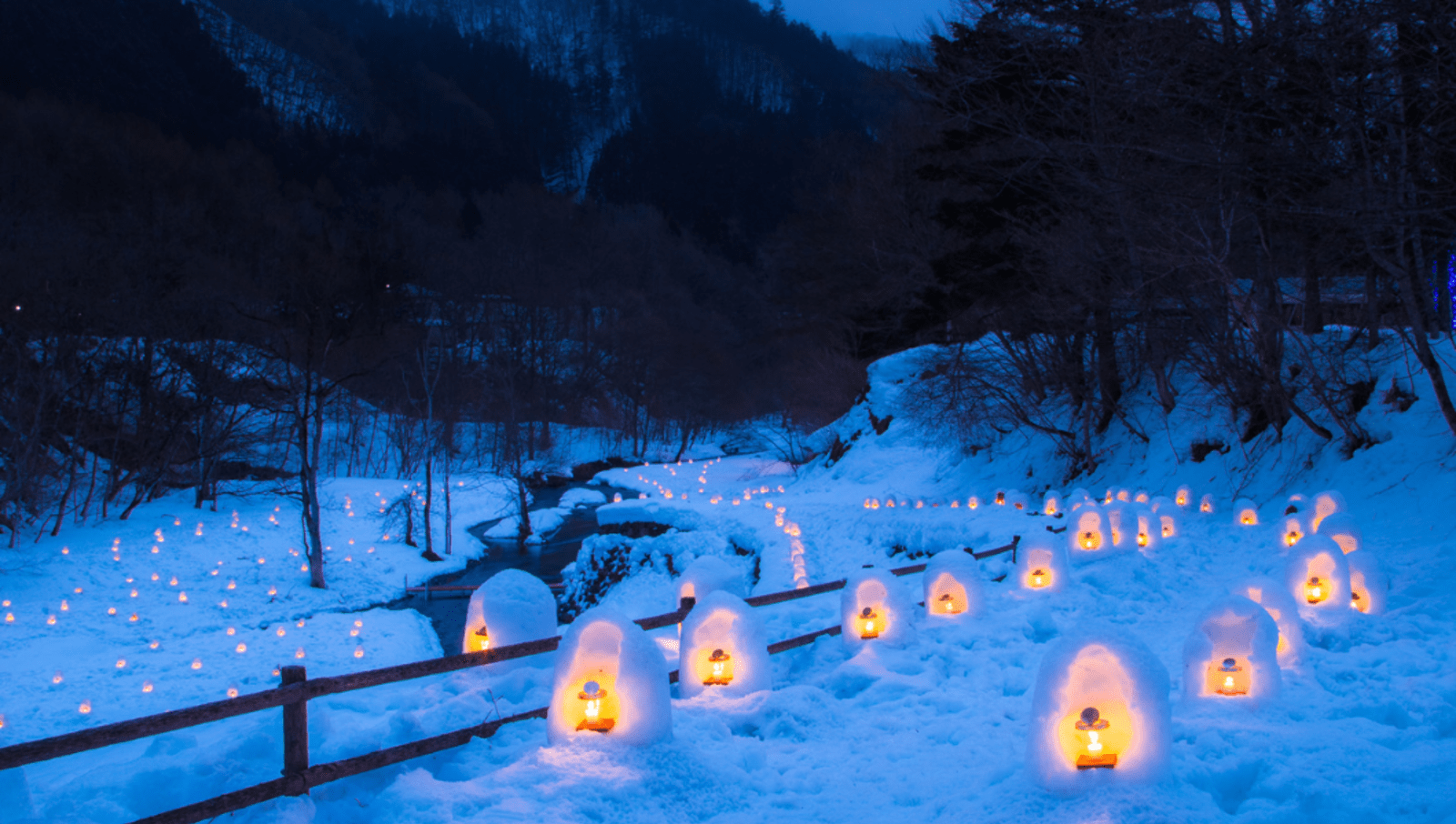 If your brain needs a break from reality, climb in the car or shuttle bus en route to an onsen town. While there are many to choose from across Japan, we are particularly fond of Yunishigawa Onsen - a remote hot spring town known for its snow-lined baths and annual Kamakura Festival.
A hidden gem in the summer months, this town truly comes alive during the Yunishigawa Kamakura Snow Festival, where hundreds of illuminated snow huts create a magical atmosphere. Beyond the festival, Yunishigawa Onsen boasts a well-preserved historical area, with traditional buildings that transport you to a bygone era.
Yunishigawa Onsen is also only a short drive from Nikko, meaning you can make the most of the season's heavy snow - skiing by day and enjoying nothing but unbridled relaxation in a private hot spring at night.
Hokkaido Prefecture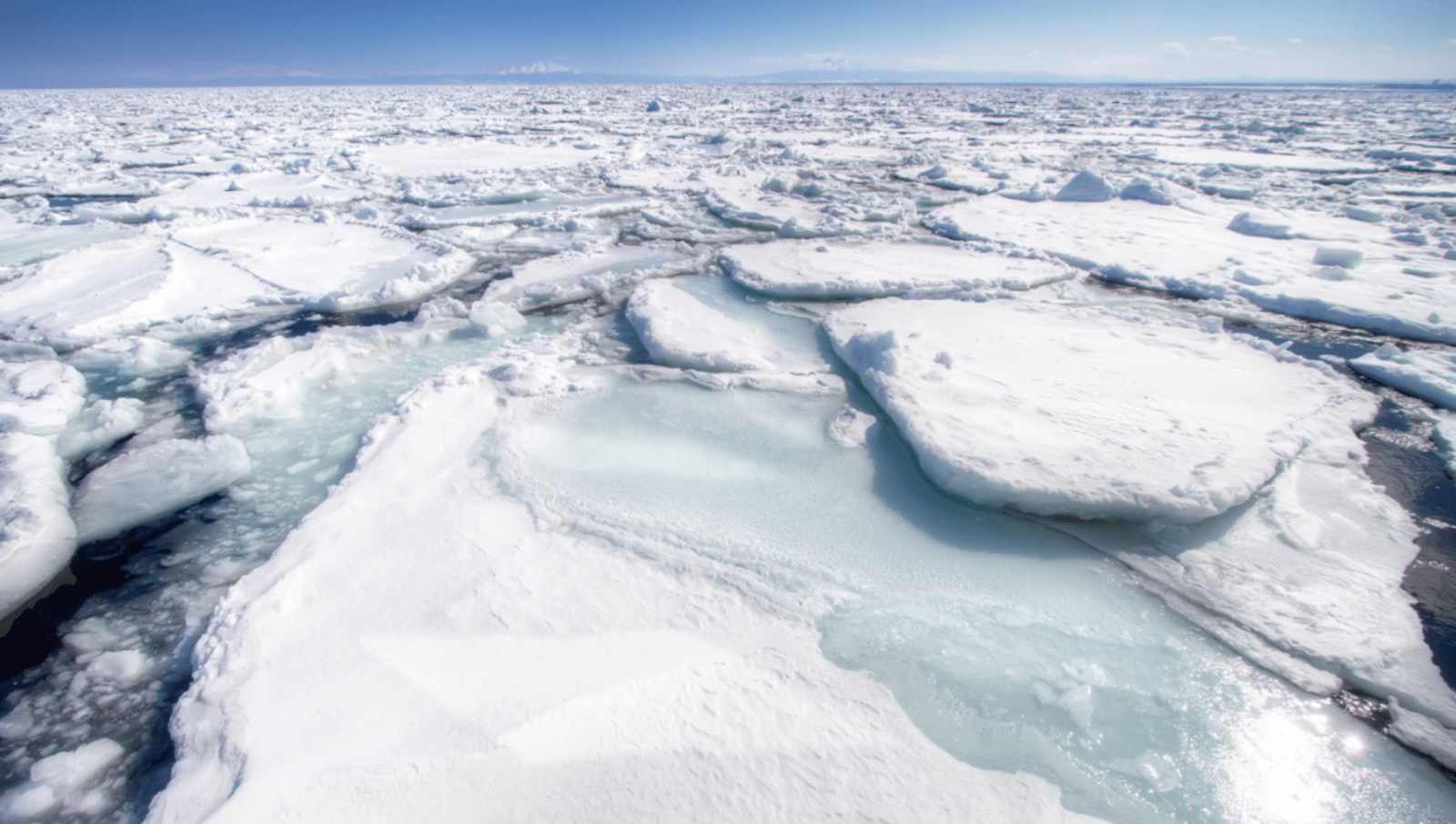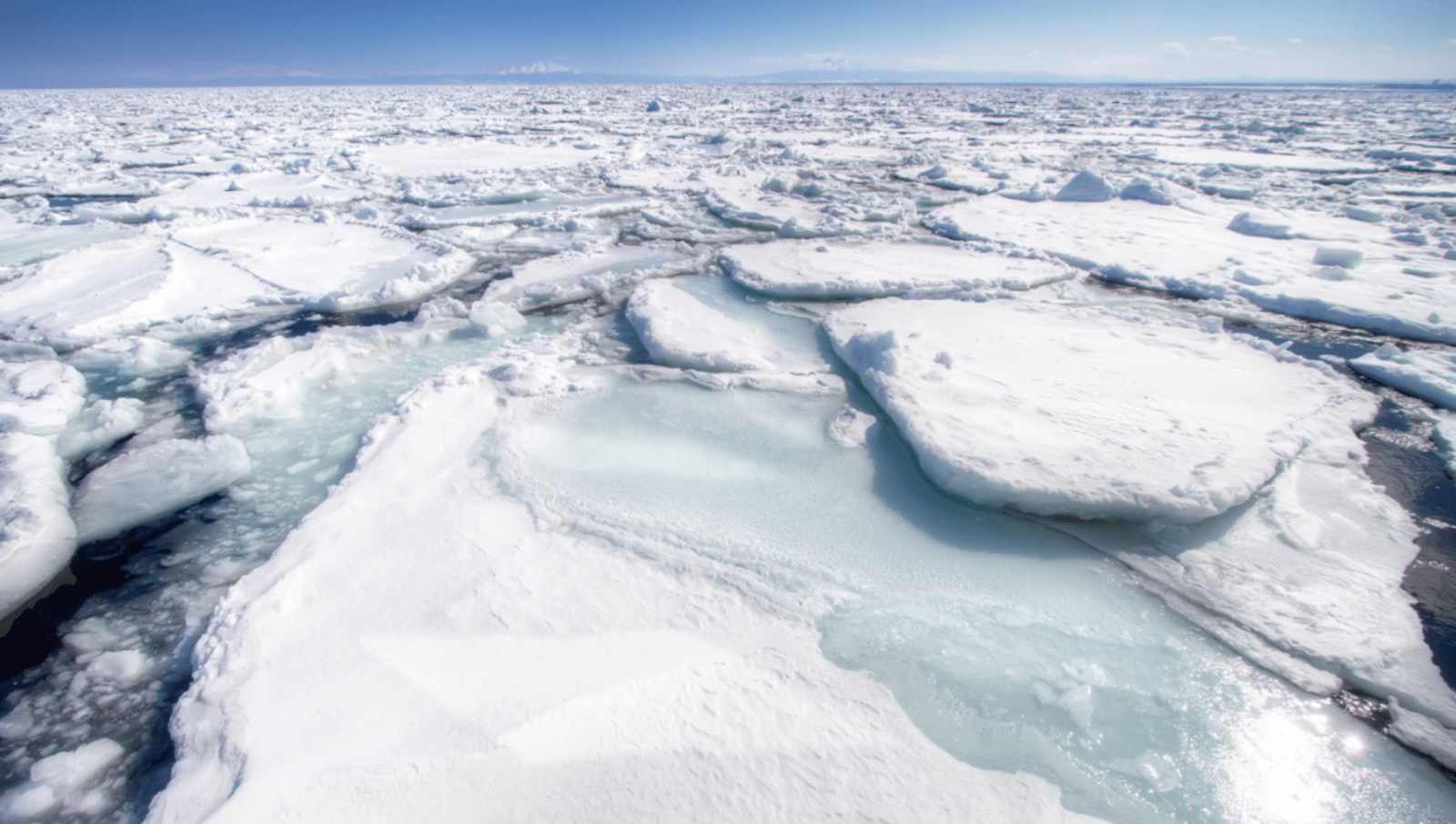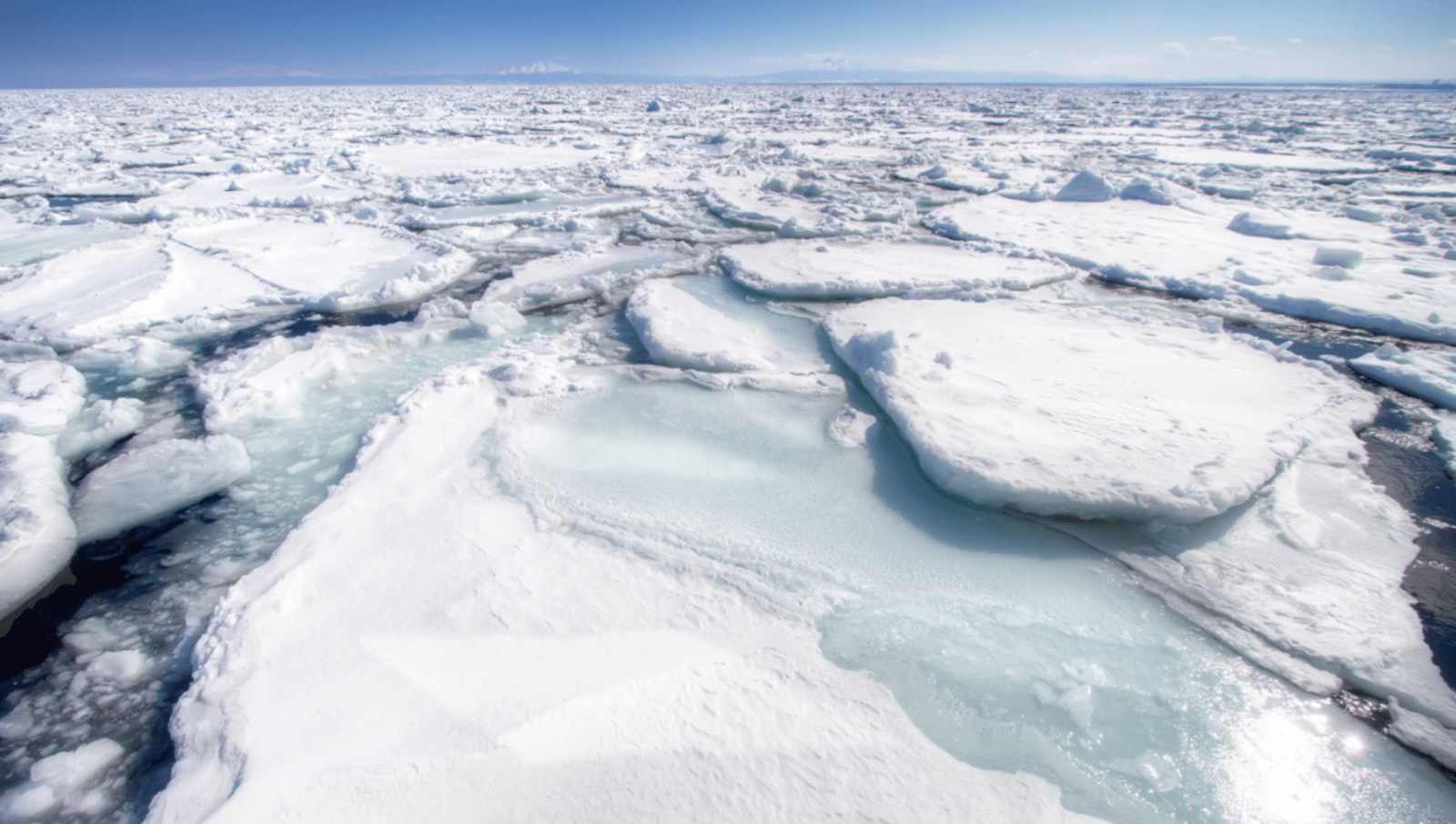 Seeking a winter tourist attraction like no other? Head north to Abashiri, a unique destination offering international travellers the chance to set sail into mesmerising drift ice.
Located in the northern part of Hokkaido, Abashiri provides a perfect vantage point to observe the stunning ice formations as they drift along the Sea of Okhotsk. Embarking on an icebreaker ship tour is a must-do, allowing you to get up close to the majestic ice and marvel at its beauty.
It's also worth visiting the Ryuhyo Museum to learn about the unique ecosystem of the drift ice and its impact on the local environment. With its scenic spots and diverse range of attractions, Abashiri promises an unforgettable adventure that showcases the captivating beauty of Japan in winter.
Winter Attractions and Snowy Scenes
While winter is not considered peak season, it's no surprise that the bevvy of tourist attractions (cough: snow monkeys, Sapporo Snow Festival, beautiful gardens, unlimited steaming onsens) are a drawcard for plenty of travellers.
We recommend chatting with your local Flight Centre travel expert in advance to ensure you don't miss out on the best places to visit, stay and play during your winter season in Japan.
---
Flight Centre acknowledges the Traditional Custodians of Country throughout Australia.