Family First: The best places to stay in Singapore with kids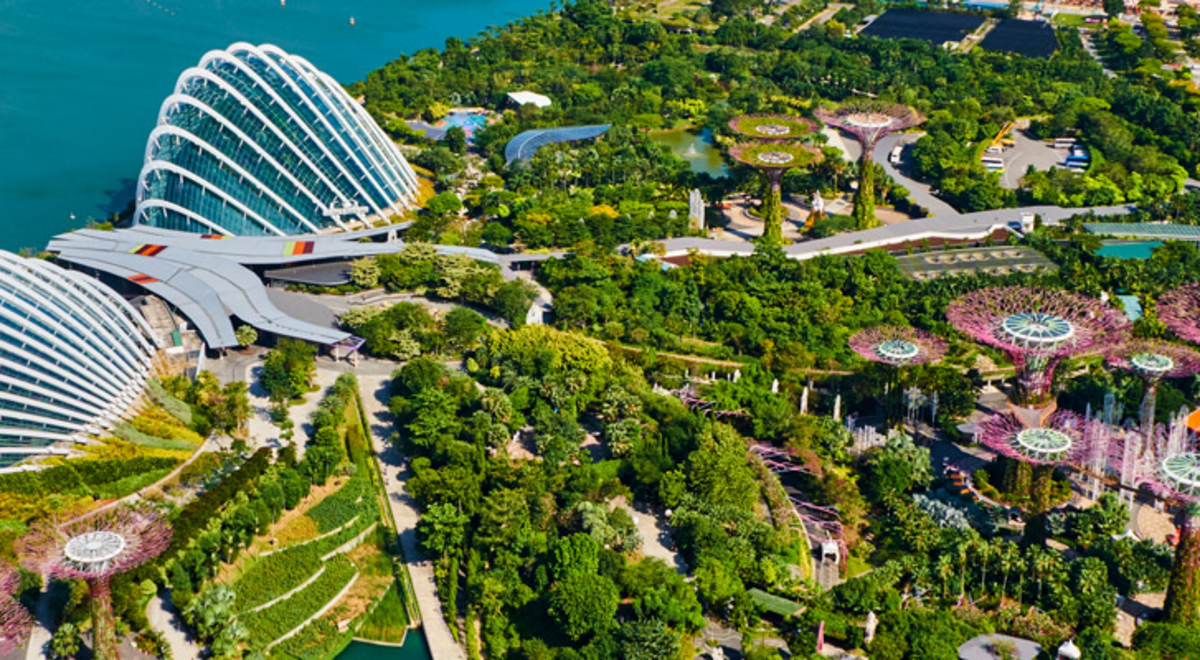 ---
---
Singapore may be best known for its world-class shopping and gambling, but the city-state is actually brimming with family-friendly holiday fun and accommodation options as well.   
TL;DR: Here's a handy list of things to do, sights to see and places to dine while you're in Singapore with the kids  
Singapore Botanic Gardens
Gardens by the Bay
Science Centre Singapore
Singapore river cruise
Singapore Cable Car
Resorts World Sentosa
Universal Studios Singapore
Chinatown and Little India
Marina Bay Sands
Sofitel Singapore Sentosa Resort & Spa
Positano Risto 
Entre-Nous Creperie  

Singapore is known for being one of the cleanest, safest cities in the world, and it's especially safe for travelling with kids. Knowing where the best family attractions are and where to stay to access them, will make for a smoother, more enjoyable Singapore stay for the whole family.
What are the best child-friendly tourist attractions?
Before you start planning where to stay in Singapore, you'll want to know what attractions should be on your list. No one wants to be sitting on public transport or in traffic for hours to get to the place that they desperately want to see. So here are the places you'll want to add to your list.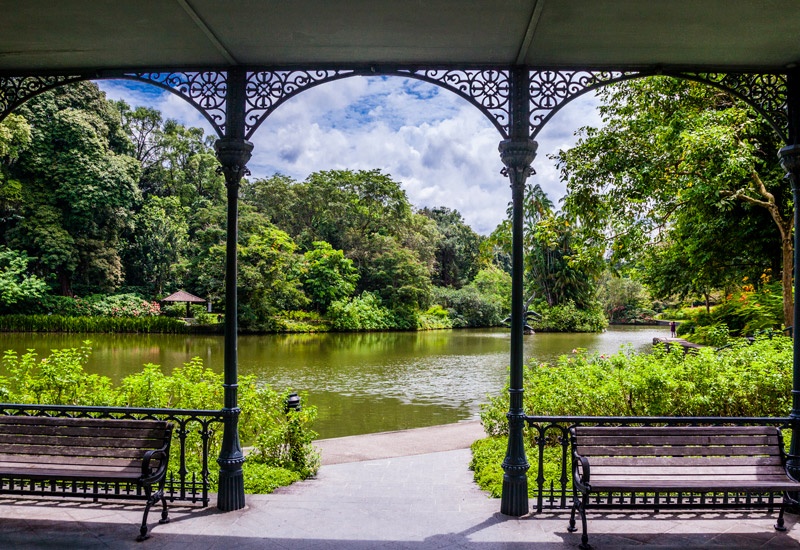 Singapore Botanic Gardens. Image: Getty
Singapore Botanic Gardens
Singapore Botanic Gardens, the only botanic garden in the world to open from 5am until midnight every day of the year, offers free admission into an oasis of cool, green open space, lush rainforest and, for a small fee, the National Orchid Garden, boasting 1000 colourful species and twice as many hybrids.
The kids will love the freedom afforded to them between flights to run, play, and feed the swans while you relax in the beautiful surroundings. Enjoy a traditional breakfast, brunch or afternoon tea in the food court, the café or the Ginger Garden Restaurant.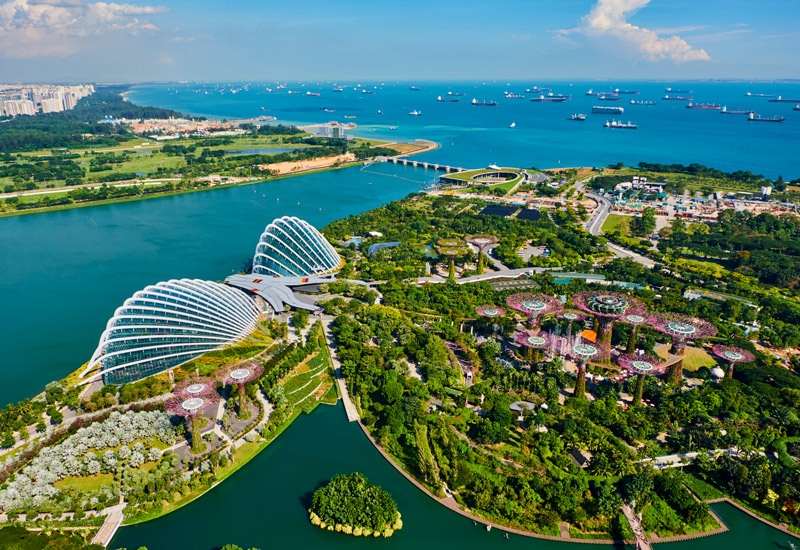 Gardens by the Bay from above. Image: Getty
Gardens by the Bay
Nature and architecture creating a feast for the eyes. Get up close with conservatories, rare plant species and magnificent vertical gardens. You can also learn about plant life for those travellers who would love more details. Discover a wondrous world – full of nature's blooms.
Science Centre Singapore
Young, inquisitive minds will delight in the informative exhibits in the Science Centre Singapore. More than 1,000 individual exhibits are on display at the centre's exhibition galleries, most of which are hands-on and interactive.  
Get up close and personal with anatomy in the Human Body Experience, learn about the wonders of nature with Exploring Nature's Design, experience the principles of physics first hand in the outdoor Kinetic Garden, or spark your innate curiosity as Scientist for a Day. You'll need more than a whole day to interact with all the exhibits, so choose wisely.  
Singapore river cruise  
The Singapore River cruise is a boat service that runs along the city river, with highlights of Boat Quay, Clarke Quay and Marina Bay Sands. Both a relaxing and exciting experience for the kids, you can view the city from the river — Especially at night when the city lights up. For just  $25 for adults and $15 for children, the Singapore River Cruise is great value.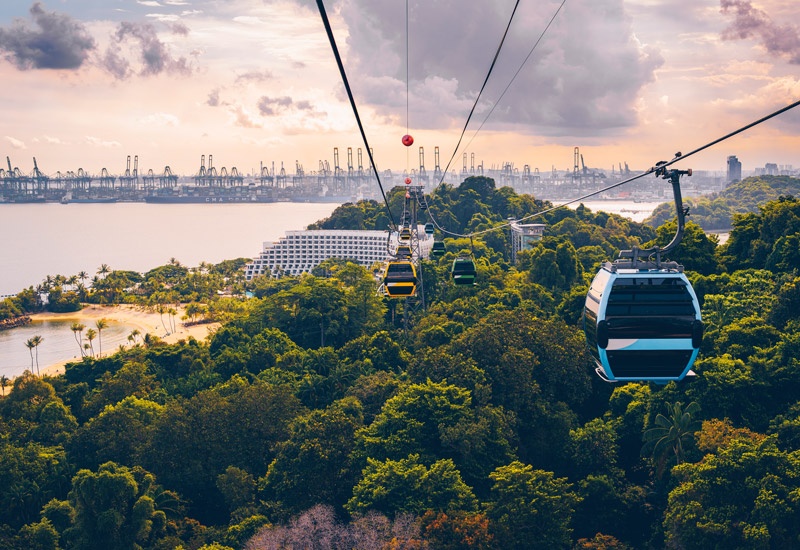 Singapore Cableway to Sentosa Island.
Singapore Cable Car  
Catching the cable car over to Sentosa Island is great for kids to experience riding up high in the sky. Take in amazing views of Adventure Cove, the luscious jungle and the beautiful coastline surrounding Sentosa Island. There are six stops on the cable car experience, so there is room for the family to explore the greater depths and attractions of the island. Tickets start from $56 for two rides.  
Resorts World Sentosa  
Of course, no family trip to Singapore would be complete without ticking off at least one attraction from Resorts World Sentosa. Universal Studios, Adventure Cove Waterpark and S.E.A. Aquarium are calling your name.
Winner of the 2014 AsiaOne People's Choice Award for best attraction, Universal Studios Singapore is hard to beat for film inspired entertainment. As Asia's first movie theme park, the attraction provides the ultimate in sophisticated entertainment for kids and adults alike. Discover seven fun-filled movie-themed zones, including the Lost World, Waterworld, Ancient Egypt, Madagascar, The Palace of Far Far Away, Hollywood, New York and a futuristic Sci-Fi City.    
But that's not all Resorts World has to offer. There's also Marine Life Park, Dolphin Island and the Trick Eye Museum – not to mention countless shows and special events. With all the family fun to be had at Resorts World, you might not even want to leave Sentosa on your Singapore trip.  
Chinatown and Little India  
Singapore's Chinatown is a popular stop for bargain hunters and those seeking affordable, authentic snacks or meals. Check out the night market and dine in any one of many small restaurants in the area. Get a glimpse into Singapore's rich history at Chinatown Heritage Centre, where the shops and street scenes of 19th and 20th century Singapore have been recreated.  
The kids will be just as excited to pick up a souvenir and experience Little India, vibrant with colour and pungent with the smells of spices, flowers, and delicious food served at convenient eateries.  
---
---
Hotels to stay at with kids in Singapore
Some of the best hotels in Singapore for families are Marina Bay Sands, The Fullerton Hotel, Shangri-La Hotel Singapore and Sofitel Sentosa Resort & Spa.   
At Marina Bay Sands, you won't have to worry about watching the kids while you're at the casino. There are computer game rooms and cinemas to keep your kids entertained. The hotel also offers babysitting services to ensure your children are safe and taken care of. The Fullerton Hotel also offers child minding facilities with certified carers so you can enjoy some time with your partner, dine-out or get some drinks for the night.  
Alongside childminding, Shangri-La Hotel Singapore also offers an outdoor water playground and an in-room kids' menu for children to enjoy. Sofitel Sentosa Resort & Spa has a Villa Des Enfants kids' club where you can leave the kids there to have fun, while you can take a break duck away to the spa, sipping cocktails and watching the sunset hit the coastline.   
---
---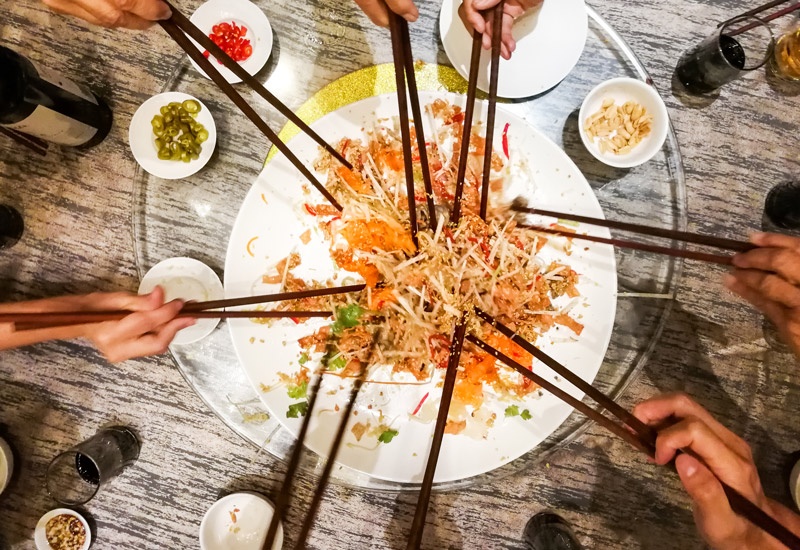 Dining  
There are plenty of options to dine with your kids while visiting Singapore. A few child friendly restaurants and cafes with great reviews are listed below. Check them out!  
Positano Risto - alcohol-free drinks with Italian cuisine
Oscar's - seafood and local cuisine in buffet or a la carte
Melt Café - buffet eatery presenting international cuisine & BBQs. 
Entre-Nous Creperie - authentic French crepes
Leo Café and Restaurant - contemporary Italian cuisine in modern fashion
Tiong Bahru Bakery Safari - bakery
Open Farm Community - urban farm and restaurant concept
Pete's Place - hearty Italian cuisine
The Coastal settlement - casual restaurant, café and bar located around luscious greenery
Hai Di Lao - get a manicure before dining in  

---
---
Is Singapore safe for children?  
Travelling in Singapore is relatively safe compared to other international destinations. Train commuters are very friendly and very accommodating to children riding transport too. Singapore city also has a lot of facilities and amenities catered to children of all ages to ensure the city is safe.  
---
---
Flying to Singapore with children  
If you are travelling with someone aged 18 or under, you must book your ticket in the same transaction as yourself because Singapore requires anyone under 18 years old to sit with an adult over 18 years. When travelling with younger kids, choose an overnight flight that arrives in the morning as kids will most likely sleep for the duration and require minimal entertaining. With Older kids who will watch movies and play games, a day flight might be easier.  
---
---
With endless options available to entertain both the kids, yourself, your partner – now's the time to plan out your trip to Singapore. Our travel experts are ready to book your adventure.  
---
---
---
Flight Centre acknowledges the Traditional Custodians of Country throughout Australia.