Sounds Ok, Eh? 14 Summer Music Festivals In Canada For 2016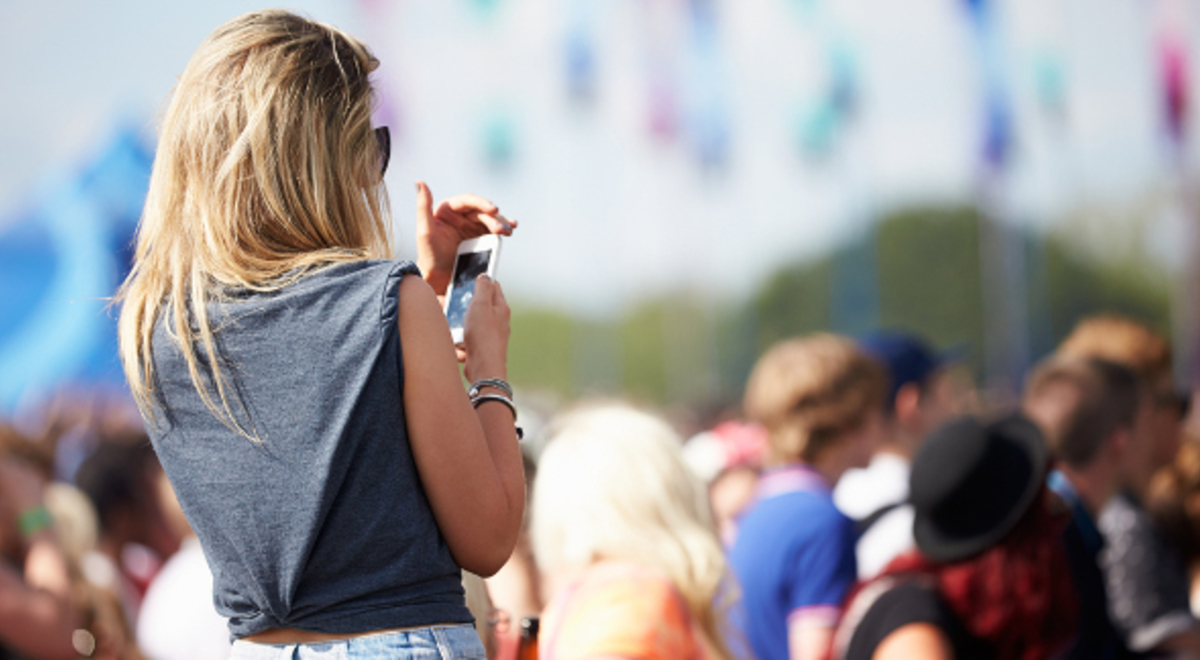 ---
---
Coachella, smoachella. When summer rolls around in North America, the States aren't the only country feeling the festival vibes. Up north, Canada has a jam-packed annual playlist of music festivals, including at least 21 major summer events in 2016, where the tunes run the gamut of heavy metal to country and all genres in between. Whatever your sound predilection, there's a Canadian summer music festival for you. Here's 14 of note for 2016.
North by Northeast 2016 Toronto, Ontario June 15-19
Austin has a little omnimedia conference known as South by Southwest (SXSW), Toronto has North by Northeast (NXNE) – its Canadian cousin. Sure, similarities abound, but NXNE is more focused on the music and is now in its 22nd year. Some of the musical monarchy who have graced the Tdot event included The Flaming Lips, De La Soul, Grimes and thousands more.
Amnesia Rockfest 2016 Montebello, Quebec June 23-26
Dubbed Canada's largest rock festival, Montebello (between Montreal and Ottawa) gets ready to rock steady in summer when Amnesia Rockfest takes over the small town. The main festival grounds are on the marina with camping available. Last year's headliners included the likes of System of a Down, Linkin Park, Snoop Dogg and The Offspring.
Sled Island 2016 Calgary, Alberta June 22-26
Not a metalhead? Over in Alberta, Sled Island returns for its 10th year in 2016. The indie-at-heart program is five days of eclectic art with 250-plus bands plus comedy, art and film across over 35 venues in Calgary. Every year, the festival has a guest curator with a background in the music industry such as Kathleen Hanna in 2014.
Escapade Music Festival 2016 Ottawa, Ontario
June 25-July 1
If EDM is more your speed, you'll want to check in to Escapade, a week-long celebration of beats per minute. The world's top DJs and electronic acts converge in the national capital to perform across three outdoor stages. Last year's headliners included Armin Van Buuren, Carl Cox, Knife Party and Laidback Luke.
The latest visa info before you go. Canada To Introduce Electronic Travel Authorization In 2016
A taste of Canadian cuisine. 10 Canadian Foods To Celebrate Canada Day
Cavendish Beach Music Festival 2016 Cavendish, Prince Edward Island July 8-10
Country and Western are on show at CBMF, situated on Prince Edward Island – yes, of Anne of Green Gables fame. While modest in size, the three-day event in the coastal community of Cavendish has headliners Blake Shelton, Kenny Chesney and The Band Perry announced for the main stage so far for 2016.
Winnipeg Folk Festival 2016 Winnipeg, Manitoba July 7-10
With its roots in the folksy '70s, Winnipeg Folk Festival is a four-day annual party in Bird's Hill Provincial Park that's all about the music. Drawing an international and local crowd and lineup (around 40 per cent of artists are from Canada), icons such as Joan Baez have performed at the Folk Fest. The tarp shuffle is a longstanding tradition to erect your tarp as close as possible to the Main Stage.
Ottawa Bluesfest 2016 Ottawa, Ontario July 6-17
Don't be thinking this is just bluegrass and roots music, my friend. Like the Byron Bay Bluesfest, Ottawa Bluesfest attracts a similar mishmash of sonic genres and performers from around the world. Last year saw Kanye West and Chvrches take to the stage as well as Keith Urban and Weird 'Al' Yankovic. If that's not something for everyone, we don't know what is!
Pemberton Music Festival 2016 Pemberton, British Columbia Dates TBC
In winter, Pemberton is dusted in white, thanks to its location near Whistler. Come summer, it hosts Pemberton Music Festival a.k.a PembyFest, a four-day outdoor camping event in the stunning natural surrounds. As well as tunes from the likes of Kendrick Lamar and The Black Keys, festival goers can also get amongst the waterslide, ball pit and morning yoga.
WayHome Music & Arts Festival 2016 Oro-Medonte, Ontario July 22-24
Love Splendour in the Grass? WayHome is its Canadian sibling, a three-day music and arts festival at Oro-Medonte,  north of Toronto, with onsite camping and an enviable lineup where you'll need to plot your ultimate schedule to fit it all in - think Neil Young, Sam Smith, Hozier and Alt-J f. WayHome has its inaugural year in 2015 with 35,000 in attendance.
Osheaga 2016 Montreal, Quebec July 29-31
Montreal is somewhat of a mecca for arty festivals, and Osheaga is one of the big ones. Celebrating an eventful decade in 2015, Osheaga Festival Musique et Arts is held at Parc Jean-Drapeau on Montreal's Ile Sainte-Hélène and attracted a music-loving crowd of 135,000 last year. Expect a mix of local and international talent like Florence + The Machine and Of  Monsters and Men.
Squamish Valley Music Festival 2016 Squamish, British Columbia August 5-7
Fun to say and even more fun to attend, Squamish Valley Music Festival, in Squamish, of course, brings international indie, rock and electronic luminaries to multiple stages against a backdrop of forests and mountains. Camp out in the crisp BC air and get down to the likes of Mumford & Sons, Drake and Milky Chance.
ÎleSoniq 2016 Montreal, Quebec August 5-6
ÎleSoniq (Sonic Island) is a trippy sojourn into the wonderful world of EDM, held on Ile Sainte-Hélène (St Helen's Island) in the heart of Montreal. Dance music aficionados won't want to miss this one with electronic artists such as deadmau5, DJ Snake, Above & Beyond and Azealia Banks among the headliners for the 2015 event.
Heavy Montreal 2016 Montreal, Quebec  August 5-7
Don't dance? Head-bang instead at Heavy Montreal, surprisingly held in the same vicinity and on the same dates as ÎleSoniq at Parc Jean-Drapeau on St Helen's Island. Billed as Canada's premier metal music festival, it's not just hardcore with '90s favourites such as Faith No More and Korn rounding out a metal-studded lineup of classic acts (Iggy Pop) and newer talent.
Shambhala Music Festival 2016 Salmo, British Columbia August 5-8
From a local party showcasing local art and music at the Salmo River Ranch in 1998, Shambhala has evolved into a multiple-day event for fans of underground electronic music. Fueled by what festival goers call 'Shambhalove', the fiercely indie festival shines the spotlight on over 300 acts across six stages for three days of raving on the farm.
Visit your local Flight Centre store or call 131 600 for more advice and the latest deals on travelling to Canada.
---
Flight Centre acknowledges the Traditional Custodians of Country throughout Australia.