Handpicked: Here Are 10 Of The Best Train Trips In Australia
From budget to luxury, here are our top 10 picks for the best train rides in Australia.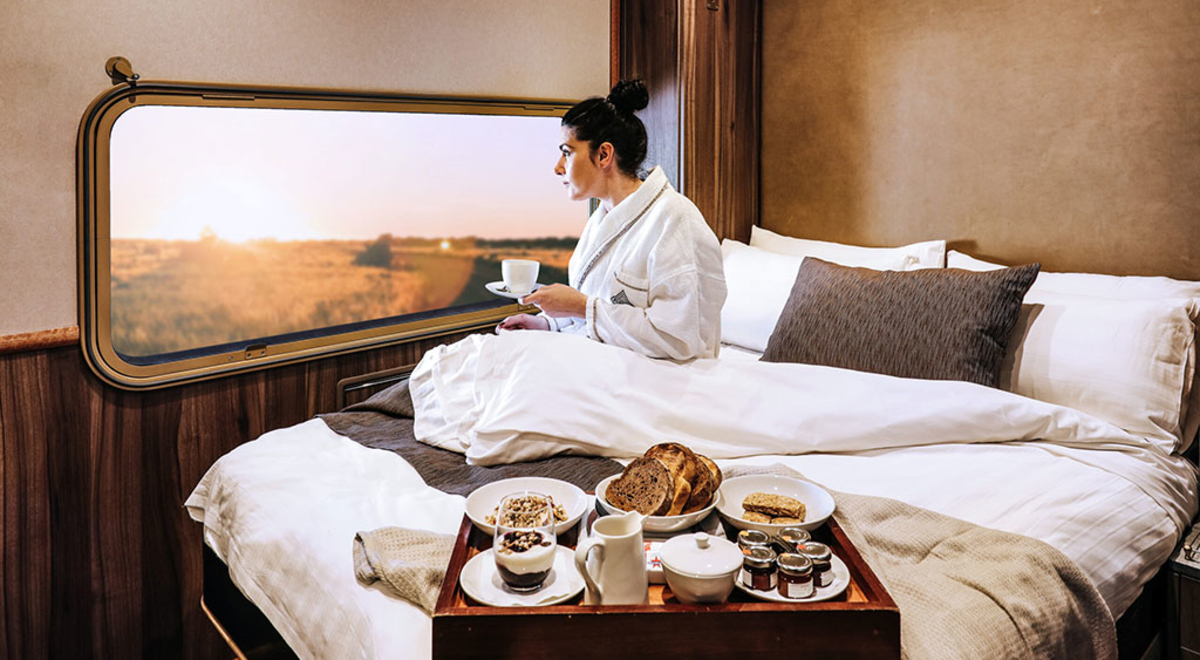 ---
---
From budget to luxury, here are our top 10 picks for the best train rides in Australia. 
---
Key summary points
Take a once in a lifetime journey through the Australian outback on The Ghan
Hop on the Indian Pacific for a transcontinental train ride across Western Australia, South Australia and New South Wales
Opt for a budget-friendly option across Australia on The Overland
The Spirit of the Outback will take you deep into Outback Queensland
Explore the Queensland coastline on the Spirit of Queensland
Board the heritage-listed Gulflander that travels through northern Queensland
Journey through history on the Victoria Goldfields Railway
and many more...
1. The Ghan - Luxury
Take a once in a lifetime journey through the Australian outback on The Ghan. With a long history, originating from 1878, this historical and iconic train ride will take you from Adelaide to Darwin through the red centre and vice versa.   
Starting at $1375 pp you can travel to the red centre for 2 days and 1 night or if you want the whole experience, at $3235 you can travel from Darwin to Adelaide for 4 days and 3 nights. Each train ride includes luxurious dining options, premium beverages, an array of private cabins and top-of-the-line service. 
Depending on which package you choose, the train rides come with an off-train experience where you can immerse yourself in the rich culture and wonders of indigenous culture and the natural surroundings. If you decide to go from Darwin to Adelaide (or vice versa), your ride will stop off in Alice Springs and the iconic Opal capital of the world, Coober Pedy.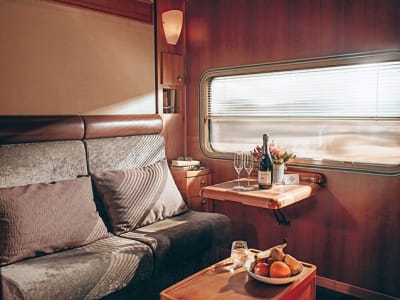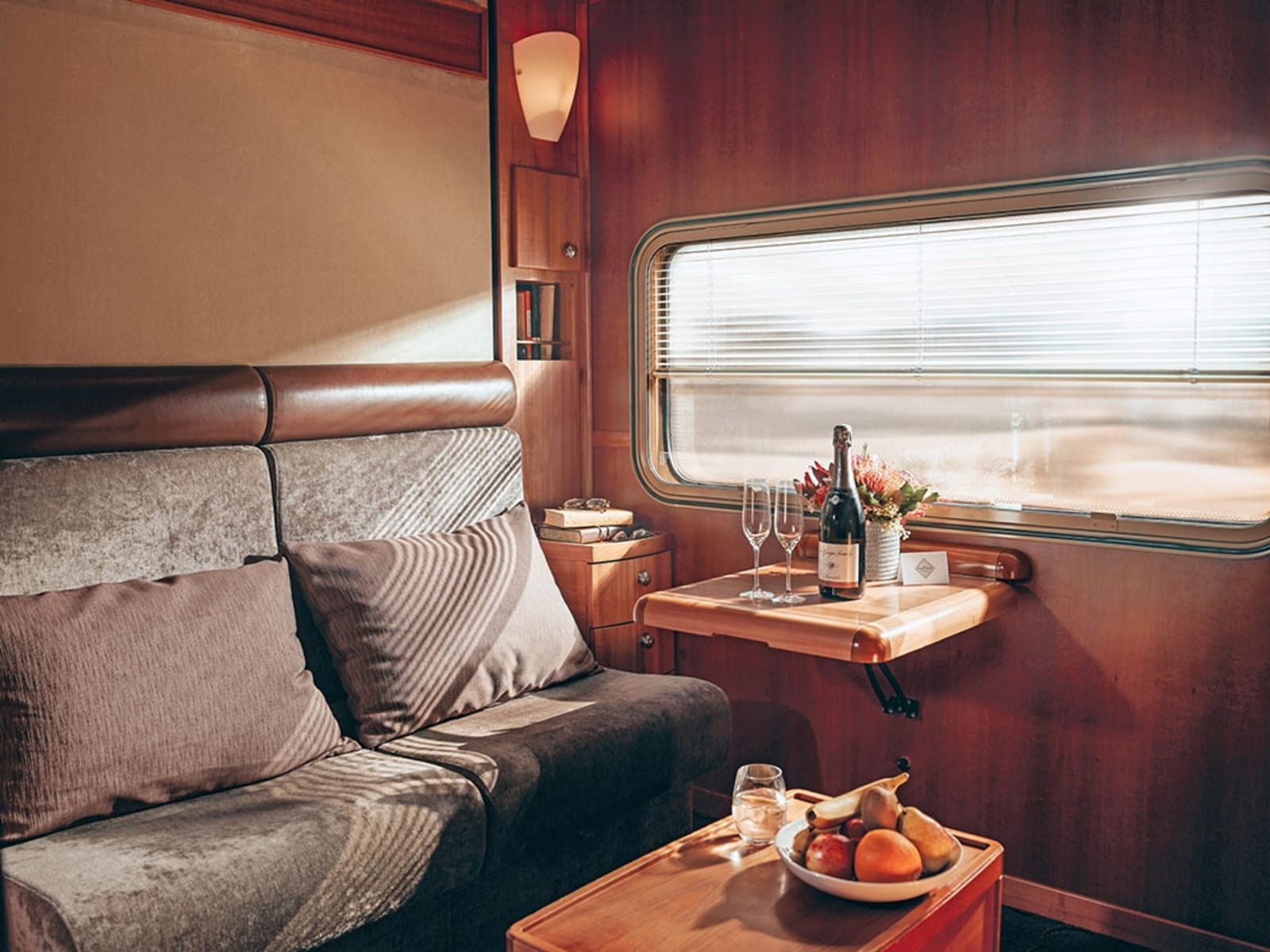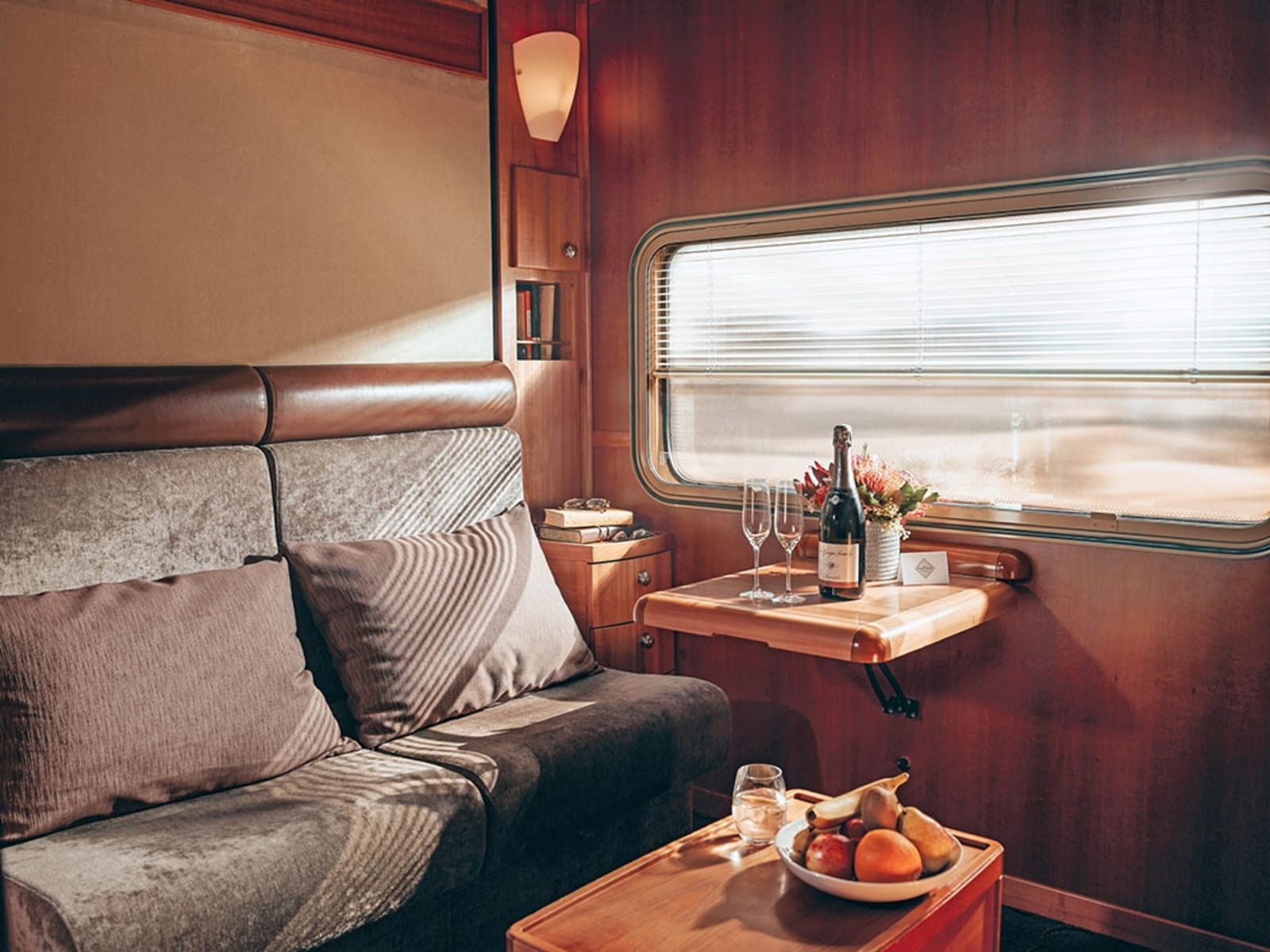 2. The Indian Pacific – Luxury
Hop on this incredible transcontinental train ride that will take you across Western Australia, South Australia and New South Wales. This all-inclusive rail holiday will leave you breathless at the glistening ocean and luscious greenery throughout the interstate routes. Starting from $725 pp you can travel between Sydney and Adelaide for 2 days and 1 night. This starting package includes meals, fine wines and beverages that will leave your stomach full, and your thirst quenched. The starter train ride will stop off in the famous and world heritage listed, Blue Mountains for an immersive experience.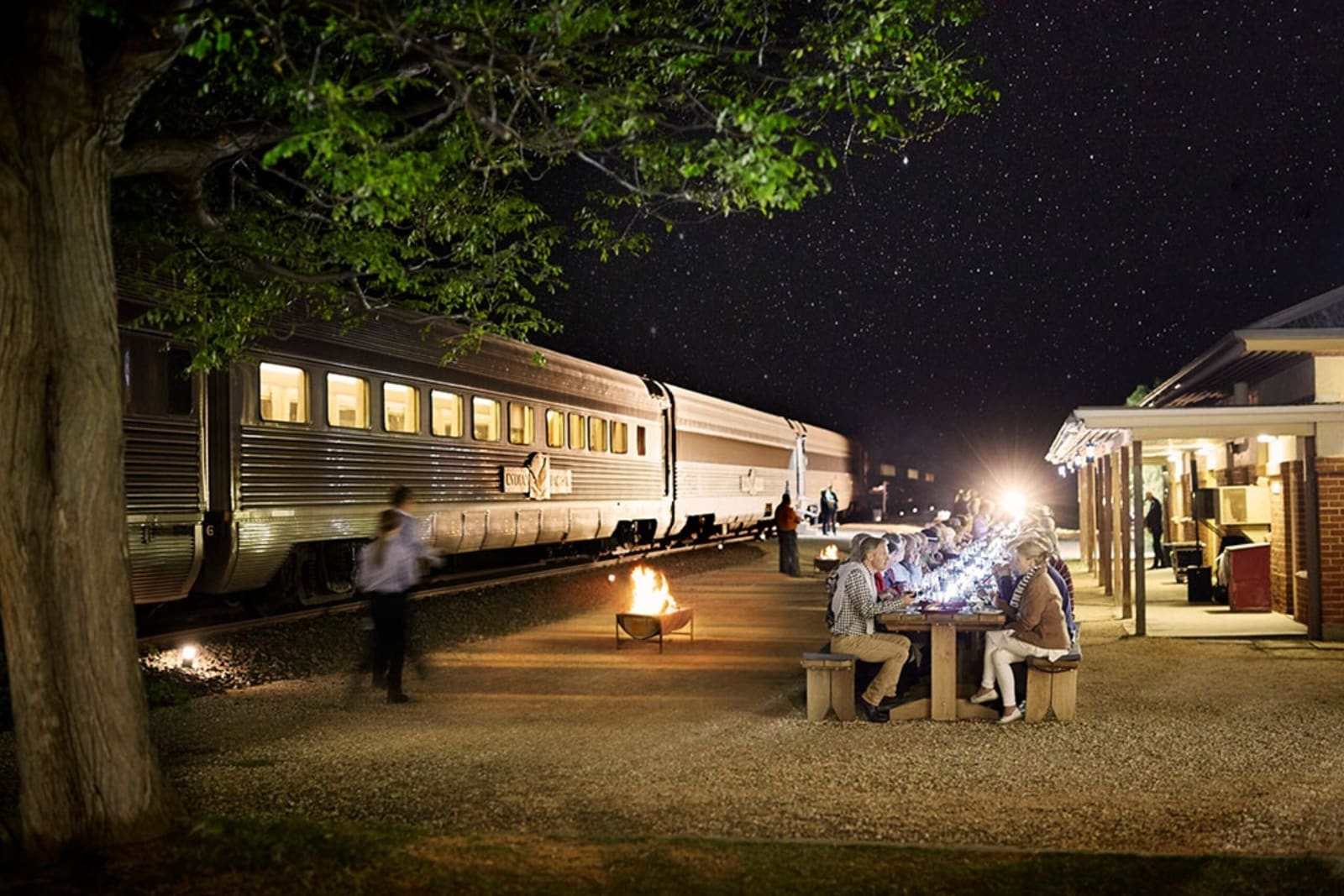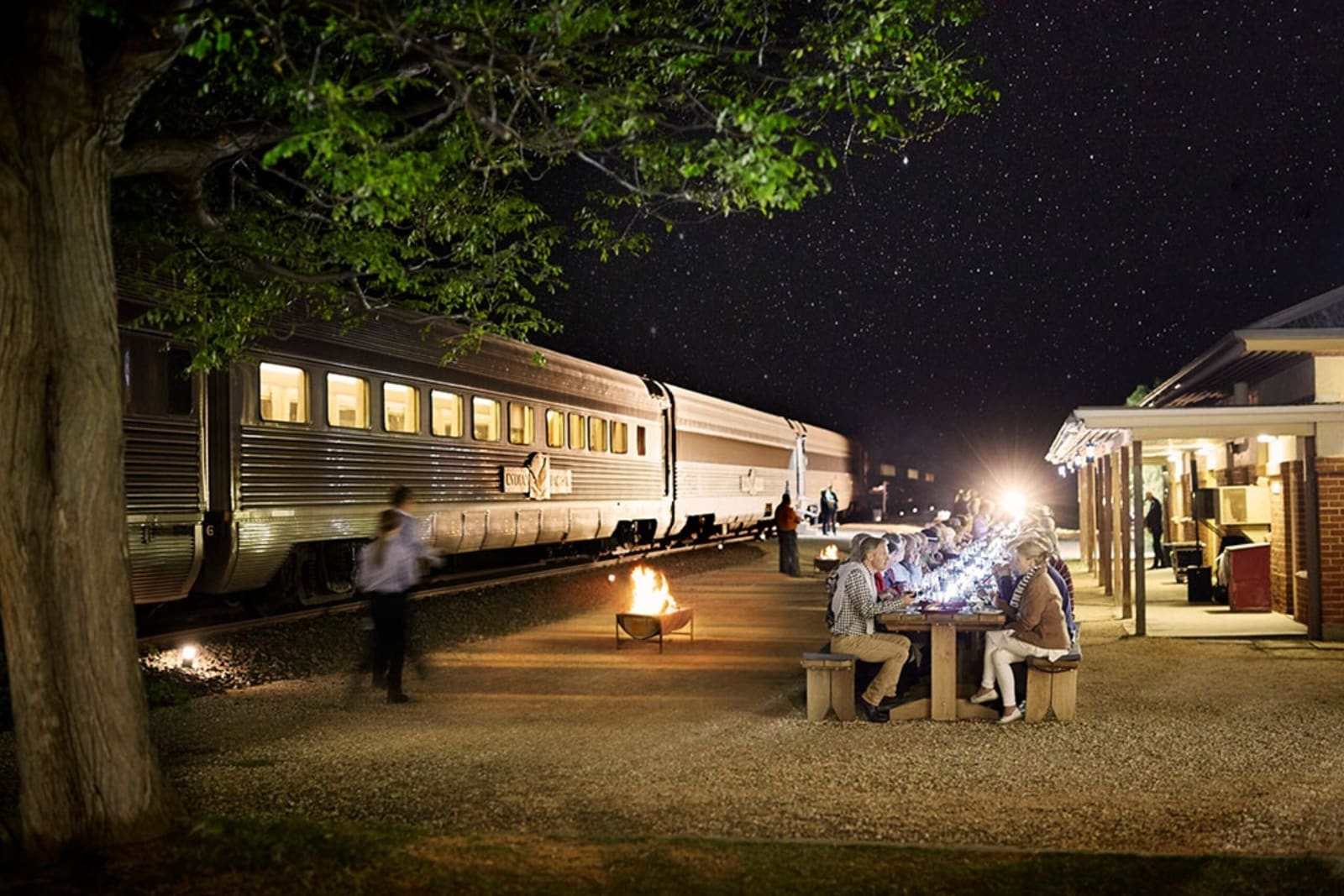 If you're looking for a more boujee experience, then take the west coast to east coast trip between Perth to Sydney. This trip will set you back from $2115 pp and is over 4 days. As like the other packages, this package also comes with the included meals, fine wines, and beverages. The off train immersive experience will see 5 different locations: Broken Hill, Adelaide, and surrounds, Cook, Rawlinna and Perth. Perfect for couples and groups of friends, this transcontinental package will take you on a day trip through the Barossa valley to sip up at some of the best wineries in Australia. Finish off your last night on the trip with dinner under the stars in the remote and breathtaking Rawlinna in Nullarbor Plain.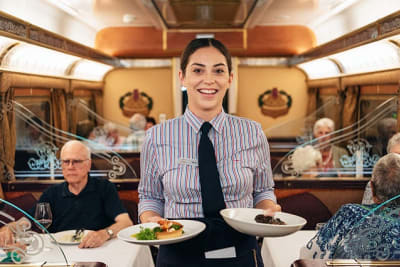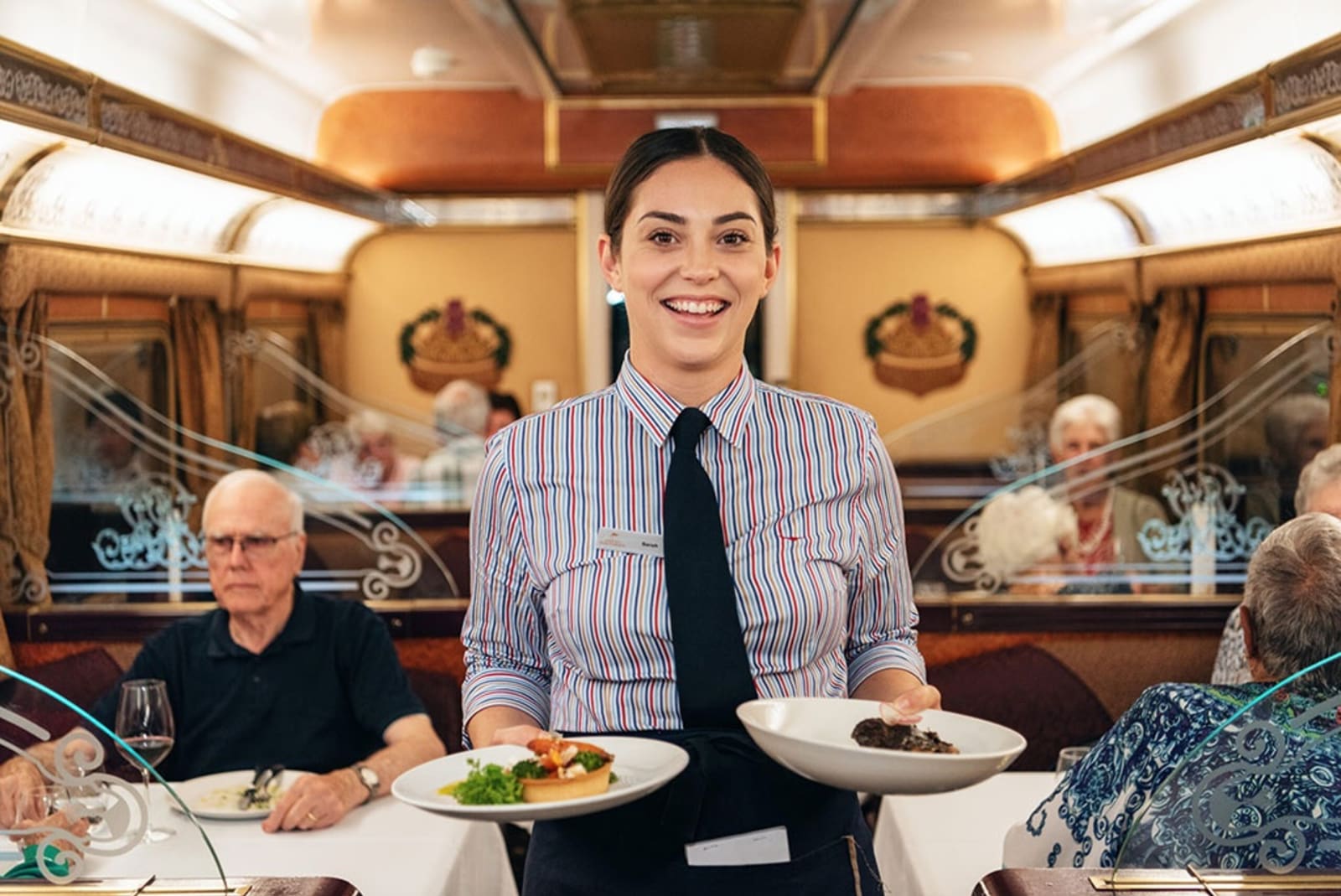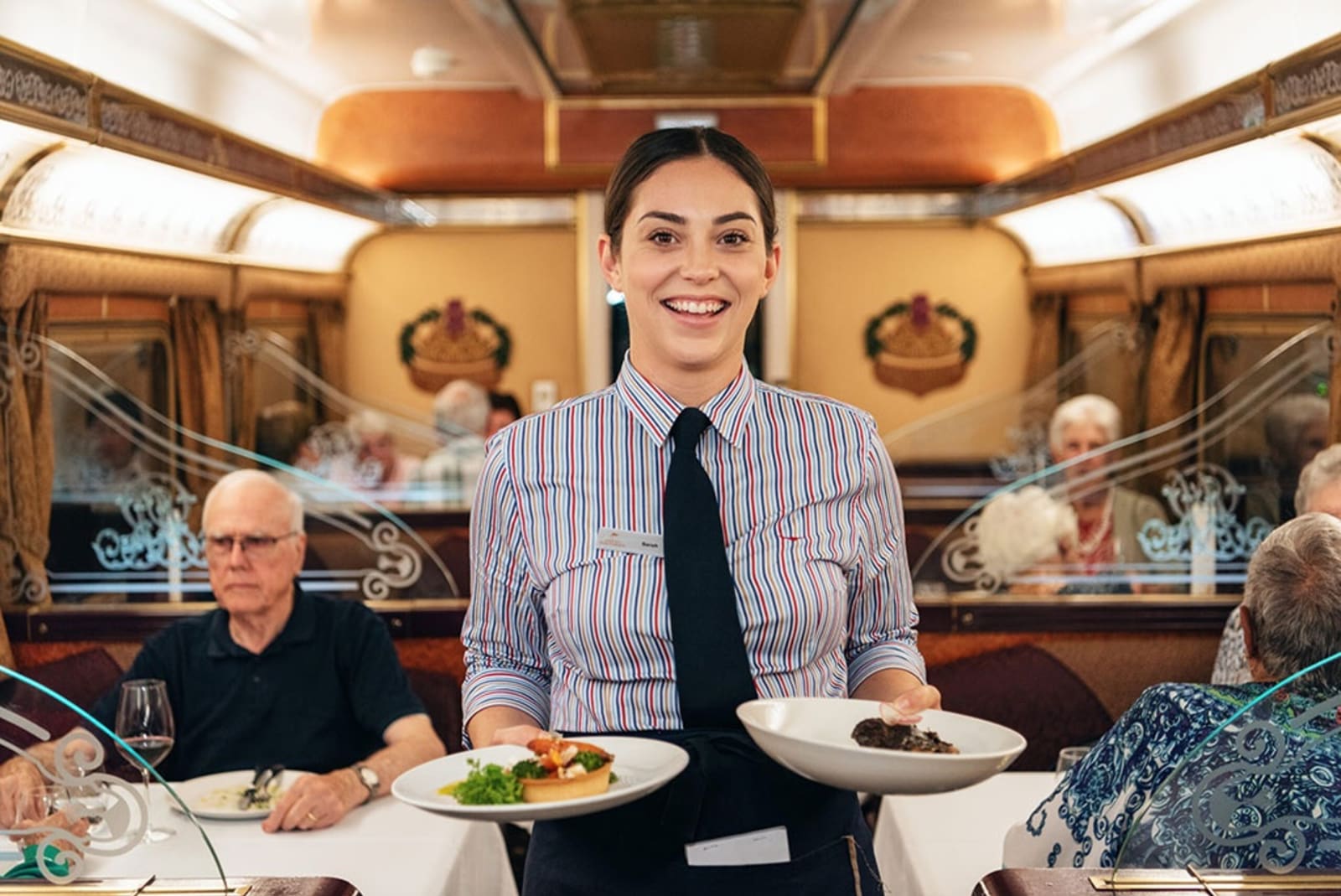 3. The Gulflander – Budget
This heritage-listed railway line running from Normanton to Croydon is an iconic experience you must do at least once in your life. Going through the Gulf Savannah region in North Queensland, this train ride will leave any train lover in awe. Built in 1888, the Gulflander is an iconic train that has retained its unique appearance 
Choose from three different three different experiences. The Classic experience is great for those looking for a more relaxed ride. This five-hour trip will take you across the Savannah. The Critters Camp Excursion is a shorter, 2-hour train ride from Normanton to Critters Camp that tells the true tales of the Gulf Savannah. If you're looking for a more immersive and special trip, then take the Gulflander Golden Sunset Tour. This 1.5-hour trip will take you to the Golden Gate and back while you get to enjoy the beautiful sunset in the outback sky. A delicious meal is provided at sunset which makes a great ending to the day. Starting from $24 and going up to $115, the varied fares make it affordable and accessible no matter how long you're looking to ride the Gulflander. 
4. The Overland – Budget
Looking for the same rail holiday experience but at a nicer price? Take The Overland between Melbourne and Adelaide. Take either the Red Standard or Red Premium service and embark on the unique and comfortable interstate adventure.
Adventure through Australian country towns and watch the beautiful landscapes through the window while in your comfortable, reclining seats. You won't have to worry about those stiff legs with the generous leg room each seat gets! 
There are two options of experiences: Red Service ($165 pp) and Red Premium ($275 pp). Red Premium is the option for those looking for a luxurious first-class experience. Included in this experience is an all-inclusive breakfast, lunch and afternoon tea meals and an array of beverages. If you're looking for something more low-key, then Red Service is for you! Although there are in included meals, you still have access to the licensed café 828 carriage where meals and beverages are available to be purchased.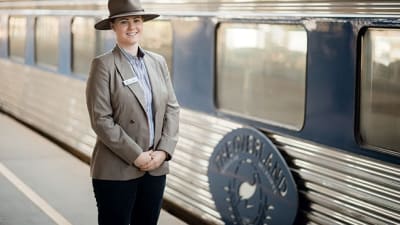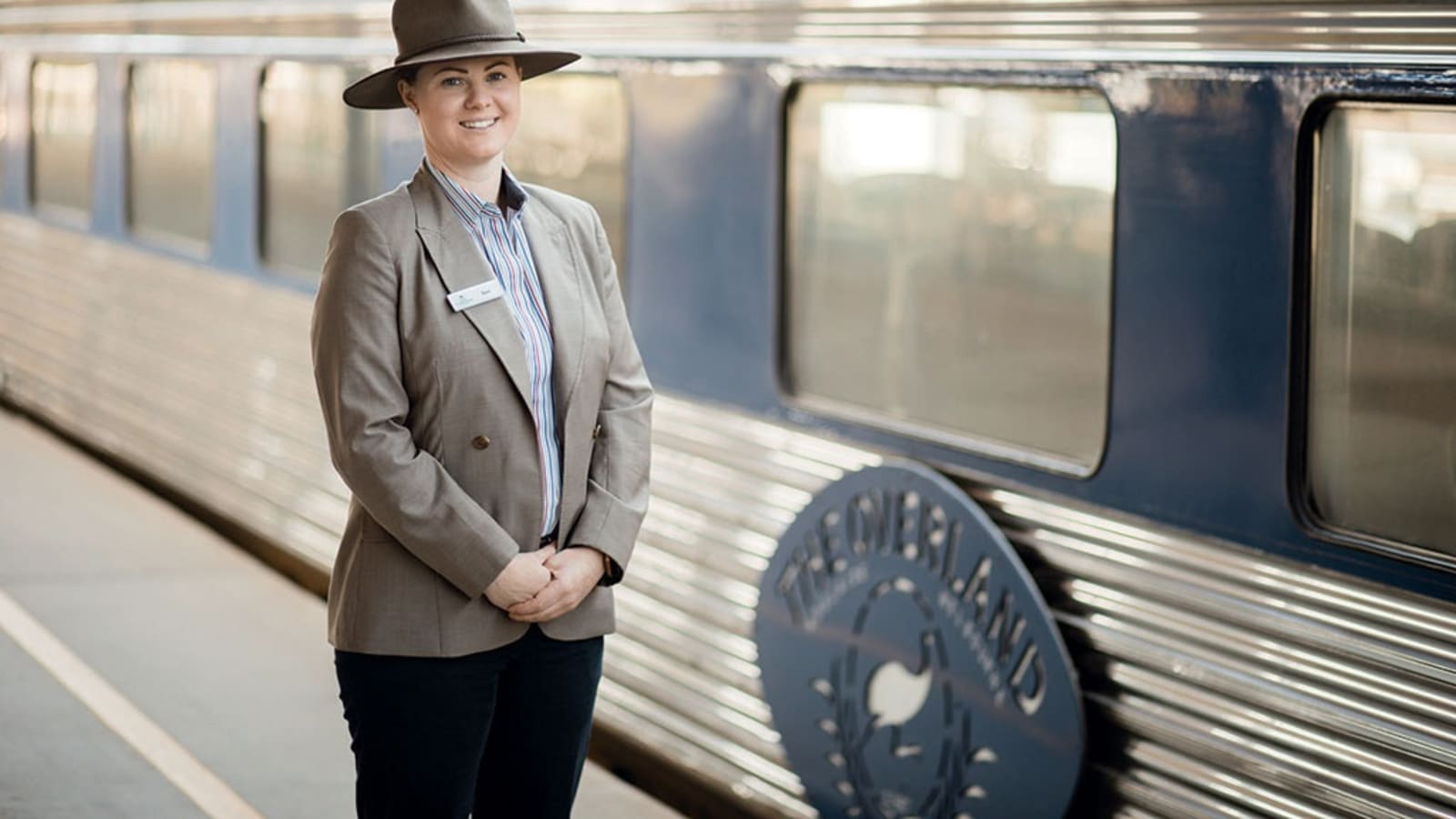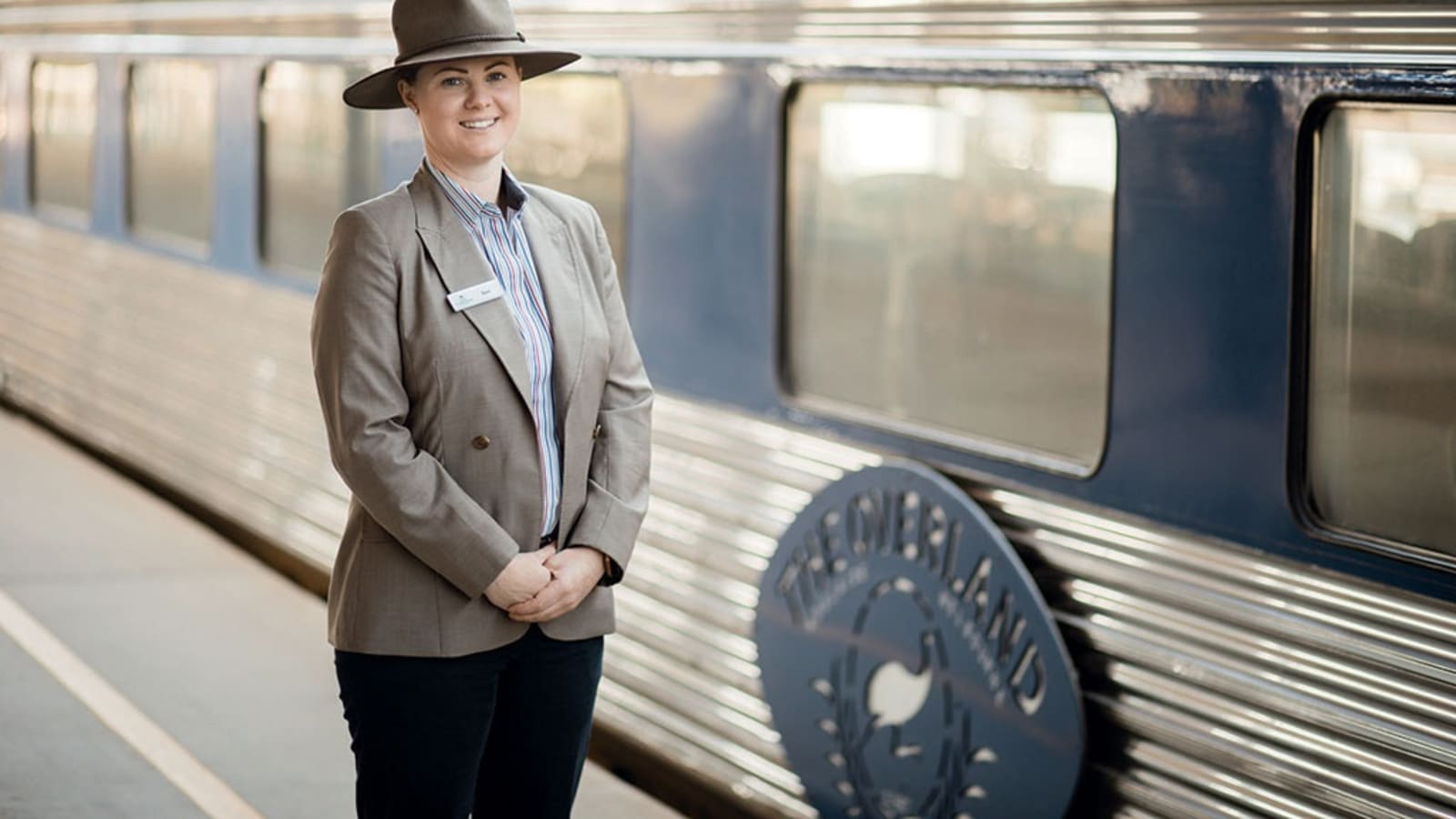 5. Spirit of The Outback – Budget
Hop onboard the Spirit of the Outback and experience extraordinary scenic views. From bright blue skies to endless golden soil, this train ride is the best way to experience the parts of Australia you thought you'd never see! 
This ride takes you from Brisbane to Longreach on an incredible 1325km trip over a duration of 26 hours. This overnight train ride is perfect for the curious that aren't yet ready for a weekend commitment on a train. Experiences start from $315, and all include tablets for entertainment, access to the Tuckerbox Restaurant, bed linen and an amenities pack. 
6. Spirit Of Queensland – Budget
Take the Spirit of Queensland from Brisbane to Cairns to experience the many desirable destinations on the way. Stop by the Great Barrier Reef, the Whitsundays, Townsville or anywhere else in between! This train sprawls over 1681 kilometres of pure scenic views. Whether you want to stop off somewhere on the way or just want to head straight to the final destinations, you'll enjoy the modern and comfortable experience inside this fantastic train.  
From $390 you can get the train all the way from Brisbane to Cairns. The price does get lower if you decide to stop along the way, so it's a convenient way to enjoy travelling by train and still being able to make it your own unique holiday! 
7. Victoria Goldfields Railway – Budget
Perfect for the whole family, this historic train ride will take you through the gold mining towns of Castlemaine and Maldon. The ride is 17km and is only 50 minutes each way which makes it the perfect holiday day trip. Ride in the family-friendly compartments or step it up a notch and ride in the fancy Edwardian parlour carriages and experience the elegant art deco finishes.  
Excite the kids and take them on a special once-in-a-lifetime experience to ride with the train driver and learn how the train operates. Starting from $15 for children and $30 for adults, this is a budget-friendly way to see these historic locations and have a bit of family fun!  
8. The Q Train – Luxury
Calling all foodies! This one is for you. Hop on The Q Train for the most luxurious and delicious train ride you'll ever take! This 3-hour train ride goes over 16km from Drysdale to Queenscliff and includes a mouth-watering six-course degustation. 
There are three experiences that you can choose from: Q Class Dining ($129pp) which has you seated in the dining car or bar. First Class Dining ($179pp) will see you in the private dining room, just for you and your loved one. Thirdly, for anyone travelling in a group of up to 10 people can dine in a private suite for $179pp. Taking a First-Class trip includes little upgrades such as matching beverages for the degustation, fine linens and complimentary tea and coffees. 
9. Puffing Billy Railway – Budget
In the vibrant forest of Dandenong Ranges holds a magnificent train journey that is both relaxing and exciting. The Puffing Billy Railway, famously known to be the train where you can dangle your legs over the sills, is one of the train journeys you need to do at least once. 
Starting from $31 for a classic return train ride up to $150+ for a special experience, this makes Puffing Billy an affordable and varied experience that can suit anyone.  
Make your trip extra special and add on a picnic pack, dining experience or add a museum experience onto your fare! Puffing Billy is the perfect place to take the family and experience a different side of Victoria. 
10. The Great Southern – Luxury
Travel across south-eastern Australia in three or four days on The Great Southern. With a choice between Platinum Twin, Platinum Double Cabin, Gold Superior, Twin and Single Cabins, there is an option and price tag for everyone. Experience this iconic immersive experience on this legendary train. Chose to go Adelaide to Brisbane or Brisbane to Adelaide. Go through the Hunter Valley and sip on some wine, visit Coffs Harbour, Port Stephens, the Grampians and more. The locations differ depending on which direction you decide to travel but the beautiful landscapes don't change! Unwind and relax while being given gold class service. 
If this hasn't already convinced you, the Great Southern also has restaurant-quality dining and beverages on board that will leave you wanting more! 
---
Flight Centre acknowledges the Traditional Custodians of Country throughout Australia.