How You Can Support First Nations People When Travelling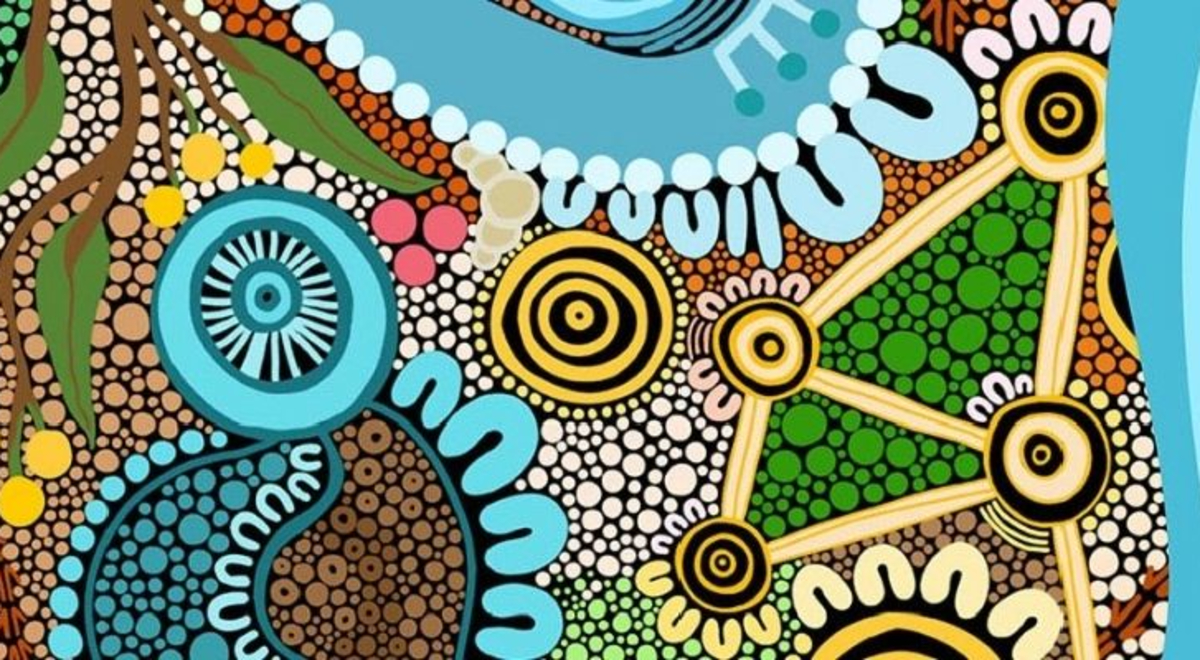 ---
---
NAIDOC Week celebrates the history, culture and achievements of Aboriginal and Torres Strait Islander peoples.
This year's theme, Heal Country, recognises the inherent connection between Country and identity while calling for stronger measures to recognise, protect and maintain all aspects of Aboriginal and Torres Strait Islander culture and heritage.
NAIDOC Week 2021 provides us all with an invaluable opportunity to recognise, embrace and celebrate Aboriginal and Torres Strait Islander cultural knowledge and understanding of Country as part of Australia's unique national heritage.
We have outlined a number of our suppliers that are either indigenous owned, operated and/or that give back to the communities they're in so that you can check them out. Keep these experiences in mind when heading off on holiday– not only will you learn the important history of our country but you'll be giving back to the first inhabitants of this great land.  
---

---
Wilpeana Pound
⁠If you're heading south– head out to Adnyamathanha Country to witness the beauty of 800 million-year-old landscapes and stay where the Adnyamathanha people have called home for thousands of years. ⁠ 
⁠ 
Each evening guests are welcomed in Nura Wgawarla- the language of the Adnyamathanha people and taught about the local area and culture through indigenous stories and songs. There are also several cultural experiences available to guests, from learning about the ancient landscape and biodiversity from an Adnyamathanha guide to taking a sacred canyon Yura Mulka walk and learning about ancient rock engravings. ⁠ 
⁠ 
Wilpena Pound Resort has accommodation options for every traveller, including camping, glamping and resort rooms. The resort aspires to provide a culturally and environmentally responsible experience that guests won't soon forget.
Tiwi Island with AAT Kings
The Northern Territory is especially rich in Indigenous culture and one experience is the Tiwi Islands Aboriginal Cultural Tour with AAT Kings. The tour departs from Darwin in Larrakia Nation, and travels to the smallest of the islands– Ratuwati Yinjara (two islands), also known as Bathurst Island. The tour gives visitors an insight into the Tiwi people's rich culture and lifestyle and includes a visit to the Tiwi Museum. Spend time with Tiwi ladies while they weave and paint and learn about traditional Tiwi art and Dreamtime stories. It also includes a visit to Wurrumiyanga, the largest of three major communities in the Tiwis for a tour led by a local guide. ⁠ 
⁠AAT Kings is also a founding partner of the TreadRight Foundation, a not-for-profit organisation that works to have a positive impact on the people and communities they visit. ⁠
Ayers Rock Resort 
The beating heart of Indigenous Australia is Uluru and it is a must-see. Ayers Rock Resort (owned by Voyages which is run by the Indigenous Land Council) offers many ways to hear, see, and experience the stories and culture of the Anangu people. Take a guided walk along the base of Uluru and you will find that every cave and every waterhole is the setting for a different story. Or take a free bush yarn session in the resort to hear tales of brave hunters.⁠ 
The Anangu don't just tell stories, they also paint them. The rock art of Central Australia recounts the stories of the Anangu vividly. One of Australia's best collections of rock art can also be seen on a day trip to Cave Hill. You can even learn to paint a story yourself at a dot painting workshop led by a local artist. 
Kakadu Air
Established in 1981, Kakadu Air is a Northern Territorian run business and the only specialist scenic flight operator in Kakadu National Park. During a 30 or 60 minute flight in a helicopter or a fixed-wing aircraft, you'll see the roaring Jim Jim and Twin Falls in the wet season, while in the dry season brings a bird's eye view of the ancient formations dotted over Arnhem Land. During the flights you will learn about the resources that aided the existence of the area's first people for tens of thousands of years and many trips include a visit to the Warradjun Aborignal Cultural Centre. 
Rainforestation Nature Park
Gimuy (Cairns) is a popular destination for many reasons and any Cairns itinerary should include learning about the first inhabitants of the area on The Pamagirri Rainforest Walkabout at Rainforestation Nature Park. ⁠ 
 Join a Pamagirri Aboriginal Guide as they provide an authentic experience sharing personal insights into ancient traditions, customs and how their ancestors and culture lived in the expansive rainforest and surrounding region.
Mossman Gorge
Another must-see in Far North Queensland is the ancient Daintree Rainforest which you can do with Adventure North Australia. ⁠They have a number of intimate and informative tours with local guides, including the Daintree Dreaming with Ngadiku Dreamtime Walk tour. ⁠ 
The walk is conducted by an experienced Indigenous guide to share stories and insights into the Kuku Yalanji people's special relationship with the rainforest at Mossman Gorge.⁠
Spirits of the Red Sand
Spirits of the Red Sand has been voted one of Queensland's top Must Do tourism experiences and offers a number of events, including the live theatre experience– a completely immersive and interactive evening event that the whole family will enjoy. The night includes Indigenous song and dance, a 3-course dinner, and a meet and greet with the cast and crew.  
There's also the 'Welcome to Country daytime Aboriginal experience' for groups that connects you with the world's oldest continuous culture. Led by your own private Aboriginal guide, visitors journey from Dreamtime to interactive cultural stations in an Aboriginal village where you'll experience a traditional smoking ceremony, learn to play the didgeridoo, and much more.⁠

---
Flight Centre acknowledges the Traditional Custodians of Country throughout Australia.