The Real World Places That Inspired Tolkien's Middle Earth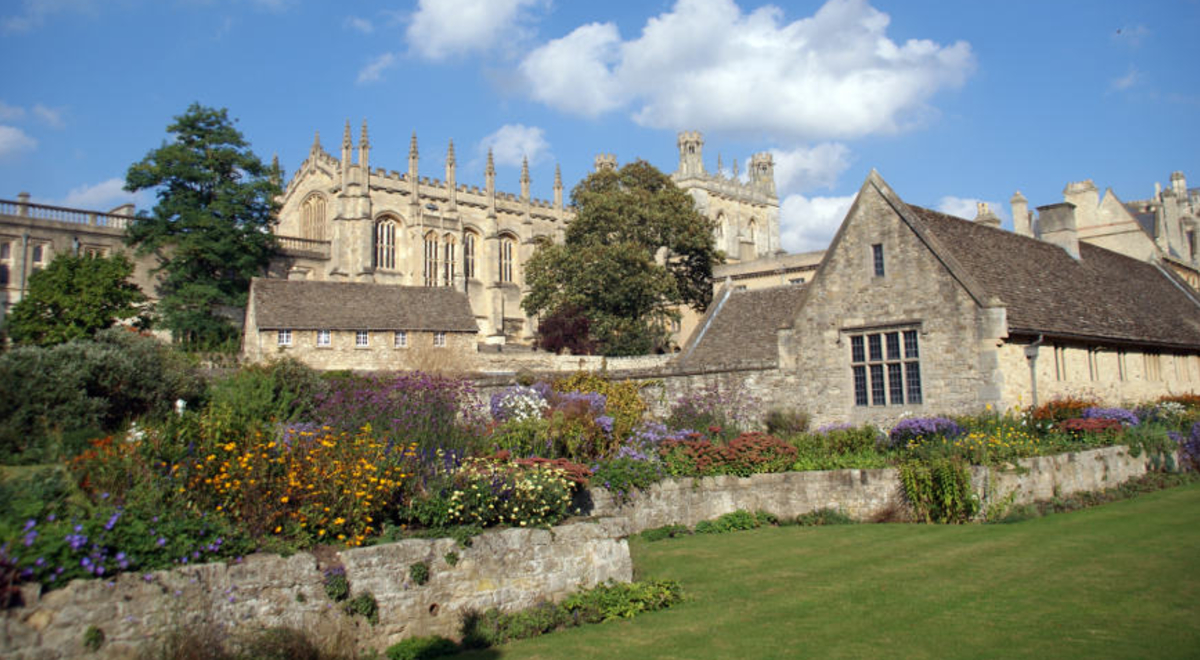 ---
---
With the new Hobbit movie out in cinemas on December 26, New Zealand will naturally come under the spotlight again. Like the Lord of the Rings trilogy and the first two Hobbit flicks, The Battle of the Five Armies was filmed in the preposterously photogenic homeland of Kiwi director Peter Jackson.
The franchise's popularity has had a huge impact on tourism across the Ditch, with hordes of fans flocking over to peruse the magical locations that masquerade as Middle-earth. The creator of this fantasy world, however, never set foot in New Zealand. JRR Tolkien drew inspiration from - and made a mark in - several other spots around the globe.
South Africa
John Ronald Reuel Tolkien was born to British parents in Bloemfontein on January 3, 1892. His father, Arthur, had migrated to the City of Roses - one of South Africa's three capitals - to work at the Bank of Africa. When JRR was three, his mother, Mabel, took him and his younger brother, Hilary, to England on holiday. Not long after they docked, they received news that Arthur had died back home after a bout of rheumatic fever.
Arthur's gravestone rests in Bloemfontein's Anglican cemetery - while his famous son's legacy infuses the city's four-star Hobbit Boutique Hotel. Its rooms are decorated with Middle-earth flavours and named after notable Tolkien characters.
Birmingham
JRR Tolkien described himself as a 'Birmingham man'. His family's roots were in Britain's second largest metropolis and, after arriving from South Africa, he lived in various locations in and around the city until his late teens. A self-guided Tolkien Trail maps out his childhood homes and haunts, suggesting how they might have influenced the author's yarns. In the suburb of Edgbaston, Tolkien lived opposite the widow of Dr Sampson Gamgee, a Birmingham surgeon who invented cotton wool, or 'Gamgee' tissue, as it was called locally.
In The Lord of The Rings, Sam Gamgee is Frodo Baggins' best friend and marries Rose Cotton. Two Edgbaston landmarks - a late-Victorian waterworks tower and the 18th century Perrott's Folly - bear a vague resemblance to the Two Towers of Gondor from Middle-earth. Tolkienites say the enchanting, wooded Moseley Bog - a beloved playground of Tolkien - inspired either Fangorn Forest (home of the Ents, the walking, talking trees) or the Old Forest (where Tom Bombadil and Old Man Willow resided). The bog is close to the Hungry Hobbit sandwich bar and Sarehole Mill, on whose grounds Tolkien and Hilary used to jape around.
They were often chased off by the 'White Ogre' - their nickname for the mill owner's son, who was usually covered in dust. Intriguing Tolkien snippets are displayed in the mill, which runs monthly 'Middle-earth tours'. Most summers, the adjacent Shire Country Park hosts a Middle-earth Weekend - attracting Tolkienites dressed up as elves, dwarves, wizards and hobbits.
The Black Country and Staffordshire
In Tolkien's youth, Birmingham - or Brum - was a manufacturing juggernaut known as 'The City of a Thousand Trades'. It mined many of its raw materials in 'The Black Country' - a once-pastoral region west of Birmingham which became infamous for its devilishly polluted air and ravaged landscapes.
Some think this was the basis for Mordor, the fiery, orc-riddled part of Middle-earth poisoned by the Dark Lord Sauron. In Sindarin, the language of Tolkien's alternate universe, Mordor translates to 'black lands'. Running until January 17 at Wolverhampton Art Gallery, 'The Making of Mordor' exhibition explores Tolkien's antipathy towards industrialisation and reveals how his tales and Midlands upbringing overlap. There's another Tolkien Trail in the next-door county of Staffordshire. You'll find the riverside village of Great Haywood - where Tolkien once lived with his wife, childhood sweetheart Edith - and Cannock Chase, a hauntingly beautiful country park, where he did his army training.
Northern France
An officer with the Lancashire Fusiliers, Tolkien spent four months fighting in the 1916 Battle of the Somme. He eventually succumbed to 'trench fever' and was invalided out, and sent back to England. Tolkien's traumatic wartime experiences, including the loss of friends he had made at school in Birmingham, influenced the bloody conflicts in his Middle-earth sagas.
The dead marshes in The Lord of the Rings are said to be based on the Somme, whose rolling agricultural fields are now dotted with cemeteries and monuments. Tolkien's unit took part in the Battle of Thiepval Ridge and the capture of Schwaben Redoubt and Regina Trench.
Oxford
After the war, Tolkien convalesced in Staffordshire, then taught English at the University of Leeds in Yorkshire. He also enjoyed imagination-stirring hikes through the bucolic Ribble Valley in nearby Lancashire (which has its own Tolkien Trail). But the father-of-four spent 50 years of his life - and penned most of mythological stories - in Oxford.
He first arrived in the 'City of Dreaming Spires' in 1911 to study at Exeter College, immersing himself in the Classics, Old English, Welsh, Finnish and the Germanic languages - later becoming a professor at Pembroke and Merton Colleges. Oxford's university grounds are a treat to saunter around, with their imposing honey-shaded buildings hedged by leafy lawns, meadows and rugby fields.
Don't miss the tranquil Botanic Garden, where Tolkien would like to chill out. You can also sup a pint in the quaint Eagle and Child pub on St Giles' Street, where Tolkien, his friend CS Lewis and other members of the Inklings literary society would meet.
Dorset
JRR Tolkien is buried, with his wife, in Wolvercote Cemetery, on Oxford's outskirts. The couple, however, whiled away their final years in the county of Dorset. As a boy Tolkien enjoyed summer vacations in the Dorset seaside town of Lyme Regis and the scenic Jurassic Coast (where he loved to sketch the dramatic, fossil-dimpled cliffs).
He and Edith took post-war holidays in Bournemouth, staying in the elegant Miramar Hotel (in what is now room 205), and they later retired in the neighbouring town of Poole. When Edith died in 1971, Tolkien returned to Oxford, but two years later, aged 81, he passed away while visiting friends in Bournemouth. Formerly a site of pilgrimage for Tolkienites, the Tolkiens' Poole bungalow was knocked down in 2008, but it's still possible to savour Branksome Chine, the sandy beach on which the elderly Tolkien liked to ramble.
---
Flight Centre acknowledges the Traditional Custodians of Country throughout Australia.