South America's Hidden Gem - 8 Reasons To Visit Montevideo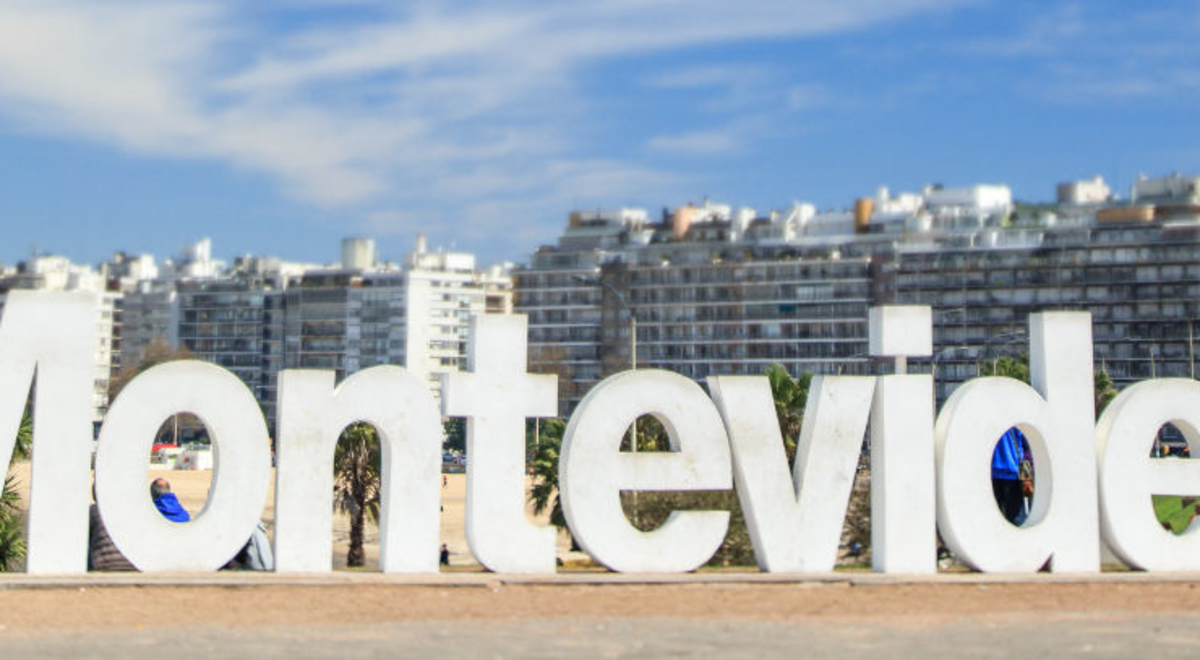 ---
---
Uruguay's vibrant capital city may be small, but it packs a mean punch!
It's one of South America's true undiscovered gems. Ringed by the calm waters of the River Plate, the bustling port city of Montevideo is off most traveller's South American hit-lists - but it really shouldn't be.
Though it admittedly doesn't have the hype of its closest neighbour, Buenos Aires (or its size for that matter), this little known city has a rich culture, thanks to its Spanish and Portuguese influences, and is populated by friendly locals all eager to share it with you. From steakhouses and charming olde worlde cafes, to al fresco tango performances and colourful local markets, the Uruguayan capital is diverse, exciting and packed with Latin flavour.
Curiosity piqued? Read on for the 8 Montevideo must-dos that should be on your tick-list.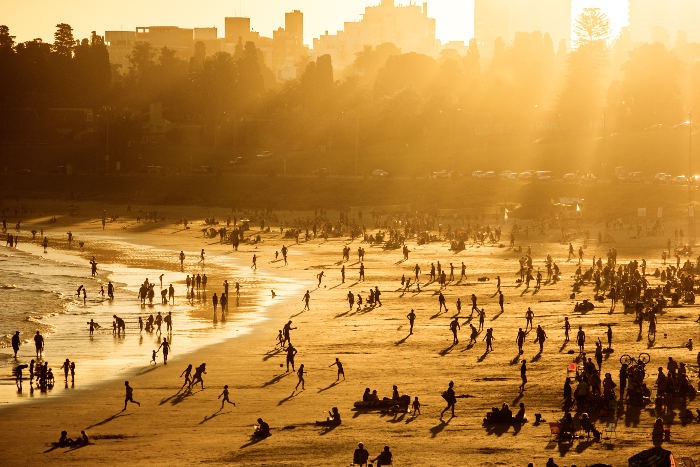 1. Make Tracks on the City's Golden Mile
Housing close to half of the nation's population (more than two million) Montevideo is THE place to get a sense for what makes Uruguay tick. And for a snapshot of local life then the waterside promenade of La Rambla is your go-to.
Following the coastline, this 30-kilometre stretch of pavement is the longest continuous sidewalk in the world. Fact. A daily destination for Montevideans it's always busy with joggers,walkers, cyclists and beachgoers. Stretching from downtown to the eastern suburbs the seaside path is also the perfect place to indulge in a spot of people watching. If you're time poor - or exercise shy - then at the bare minimum, make sure to be time a visit here for sunset as there's some seriously Instagram-worthy snaps to be had.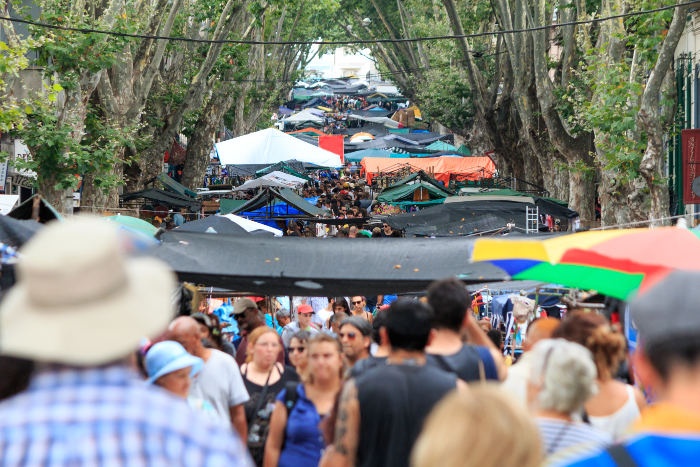 2. To Market, to Market
As with most cities, if you want to get your retail fix in an authentic way then hitting up the local markets in Montevideo is the way to do it. Avoid the genetic stores on the main high street and instead save yourself for the great weekend markets.
On Saturdays in the CBD, antique sellers take over Ciudad Vieja's central square selling everything from vintage glassware and door knockers, to gem stones and old saddles. It's on the small side but definitely worth a gander. However, for flea market heaven you can't miss Tristan Narvaja on Sundays.
Held in the district of Cordon, it's the biggest market in the country (sprawling for five or six blocks) and for locals a meander through its packed streets and stalls is a weekly essential. Bargain hunters will be in heaven rifling through stacks of old vinyl, second hand books, antique furniture and stalls selling fresh fruit and veg and freshly made empanadas. To add to the convivial atmosphere, bands busk on street corners and occasional whaft of (legalised) marijuana fills the air.
3. Eat Meat, Lot's of Meat
Like their Argentinian cousins, Uruguayans are some of the world's biggest consumers of meat - specifically beef - so it stands to reason that they know how to cook it.
Mercado del Puerto is meat Mecca made real. The port side market is only open for lunch and (unless you're veggie) then it should be on your agenda at least once. Densely packed with open restaurants, each preparing steak, blood sausage and peppers on huge traditional 'parilla' (huge grills placed directly over a fire), here you'll eat like a King for a pittance.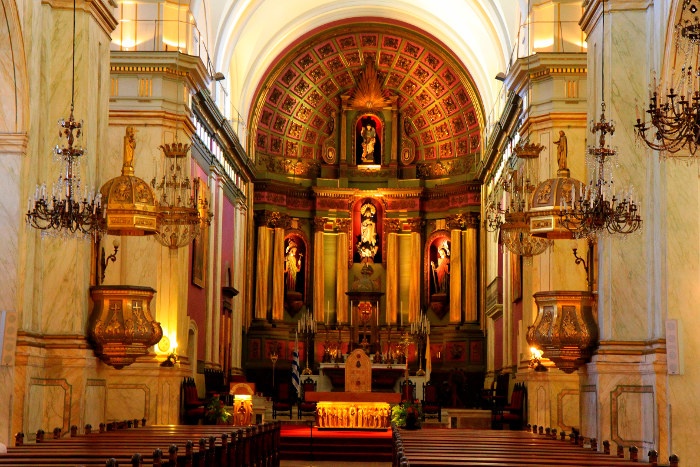 4. Explore the Old Town
With its grand boulevards, stately Art Deco buildings, impressive cathedrals and leafy squares, an exploration of the Ciudad Vieja (old town) is an absolute essential.
Within its labyrinthine alleyways are cute cafes, tasty restaurants and boutiques and though you can easily while away a day here, a few highlights include the Metropolitan Cathedral, the Teatro Solis (the most important theatre in Uruguay, and the second-biggest theatre in South America) and Plaza Independencia (the bustling, modern main square marked by a stone gate, which marks the division between the old and new cities).
5. Tango Like a Local
Though Buenos Aires gets all the limelight when it comes to tango, in fact Uruguay and Argentina share the title of 'tango capital of the world' (UNESCO granted the title to both cities) so you can get an authentic look at the famous - and seriously sexy - form of dance right here.
Make a beeline for the Mercado de la Abundancia on Saturday evenings where, from 10pm, revellers flock to its upper floors to get their groove on to live music. Whether you get amongst it and have a go, or just watch from the sidelines, it's guaranteed thereto be an experience you won't forget.
But before you set off, a word of advice: like most of Latin America, nightlife here starts late, so while technically the dancing starts at 10, it won't really get going until well after midnight.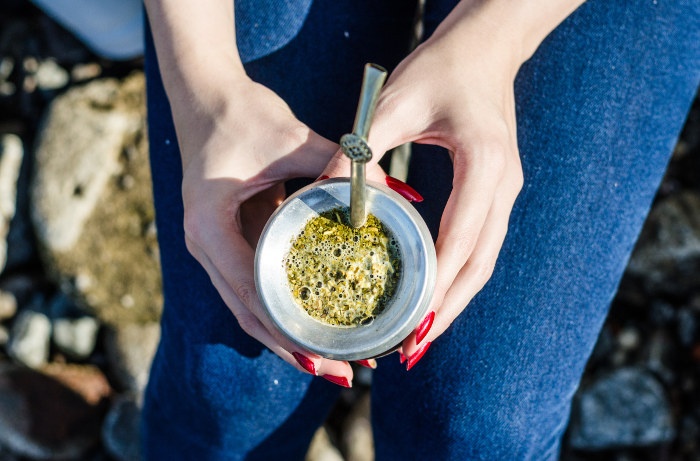 6. Drink Mate
Soon after arriving you'll see practically every local carrying around a slightly convoluted combo of thermos flask and gourd with silver straw poking out of the top. The Uruguayan equivalent of coffee, mate (pronounced 'mah-tay') is a stimulating, caffeine-rich herbal drink derived from the yerba plant, which was cultivated by the country's now extinct indigenous people.
The gourd is filled with the herb, hot water is poured over (hence the flask) and the resulting infusion is drank via a metal straw (called a 'bombilla') which has a filter on one end. Much more than a drink, mate is a social institution.
7. Check into a Haute Hotel
If you're looking for the best play to stay in the city, then the Hyatt Centric Montevideo is it. Having opened its doors last year, the boutique hotel is not only the most luxurious property in town, it's also the first Hyatt Centric to open outside of North America.
A big part of its appeal is its enviable location - right opposite the beach, La Rambla and the landmark illuminated "Montevideo" sign (you'll need to get a pic here) in the chichi Pocitos district. Inside, the slickly-designed, 178-room building ticks serious boxes: delicious breakfast, spacious suites, attentive staff and a 24-7 fitness centre and adjoining grotto-like indoor heated pool. Even if you're not checking in here the Moderno Bar should be on your radar for a cocktail to two. Lastly, the fleet of complimentary custom-designed vintage bikes for guests is a nice touch.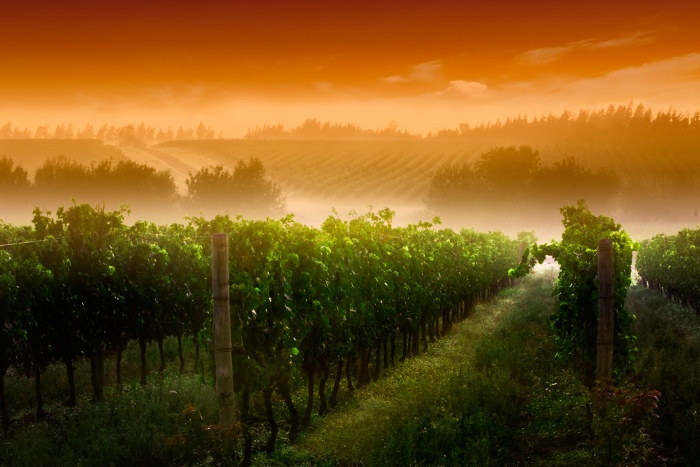 8. Visit a Winery
While Uruguayan and great wine isn't something that usually springs to mind, thanks to its excellent soil and microclimate, the country is emerging as a vino power player. Producing - and exporting - fine varieties to international fanfare.
One of the leading producers in the region is a mere 15 minutes from the centre of the city (or less than an hour by charming, historic steam train) in the northern town of Juanico. Dating back some 180 years, Juanico Winery produces chardonnay, sauvignon blanc, riesling, merlot, pinot noir, and the signature Uruguayan wine, full-bodied red, Tannat. You can taste your way though the collection in the beautiful tasting room on-site.
---
Has your sense of adventure been tickled? Explore our South America deals here
---
---
Flight Centre acknowledges the Traditional Custodians of Country throughout Australia.