Kick Off Mid-Year Blues: Super luxe Aussie Winter Holidays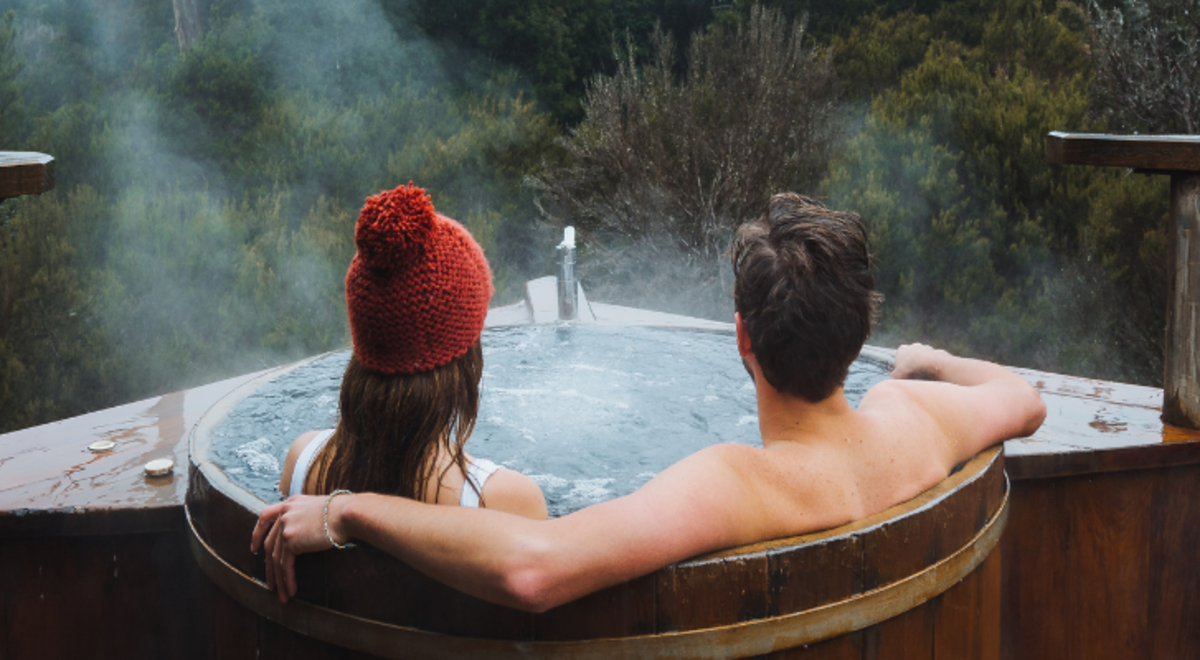 11 of the most luxe winter stays across Australia
Lizard Island

Wilson Island

One&Only Wolgan Valley

Jackalope

The Frames

The Henry Jones Art Hotel

Peppers Cradle Mountain

Peppers Silo

Eight Willows Retreat

Jamala Wildlife Lodge

Longitude 131°
Living in the world's smallest continent yet the sixth largest country in the world, means we've got some serious geography and biodiversity here in Australia. It also means you can choose to enjoy winter either shaking off those chills by heading north or cosying up and enjoying the spoils of the wintery feels down south, or even as far off as the Red Centre. If you've got some pandemic savings up your pocket and you're ready for a blow-out holiday to remember, we present to you these luxury winter stays on a silver platter…
Enjoy! 
Queensland
The only resort located on a 1013-hectare National Park, Lizard Island has exclusivity on lock. The northernmost island resort on the Great Barrier Reef, it's reached only by plane with a scenic one hour flight over the Reef. Access to private beaches, exceptional dining, a day spa, and endless reef and resort activities—you might as well have that snorkel permanently attached. 
And if you can't quite afford starting prices from around $2000* per night at Lizard Island, how about Wilson Island instead? Located just off the coast of Gladstone, a 40-minute boat or short helicopter ride from Heron Island. This adults-only island hosts a maximum of 18 guests at any one time, hello seclusion! Your stay in a Luxury Ocean View Eco-Tent costs around $1095* per night and comes with everything you need for a relaxing island adventure! 
Why visit Barrier Reef in winter? Well, aside from the water still being a temperate 22 degrees celsius, it's also the low-risk stinger season and the 'off-season' which means even more room to explore those secluded tropical beaches.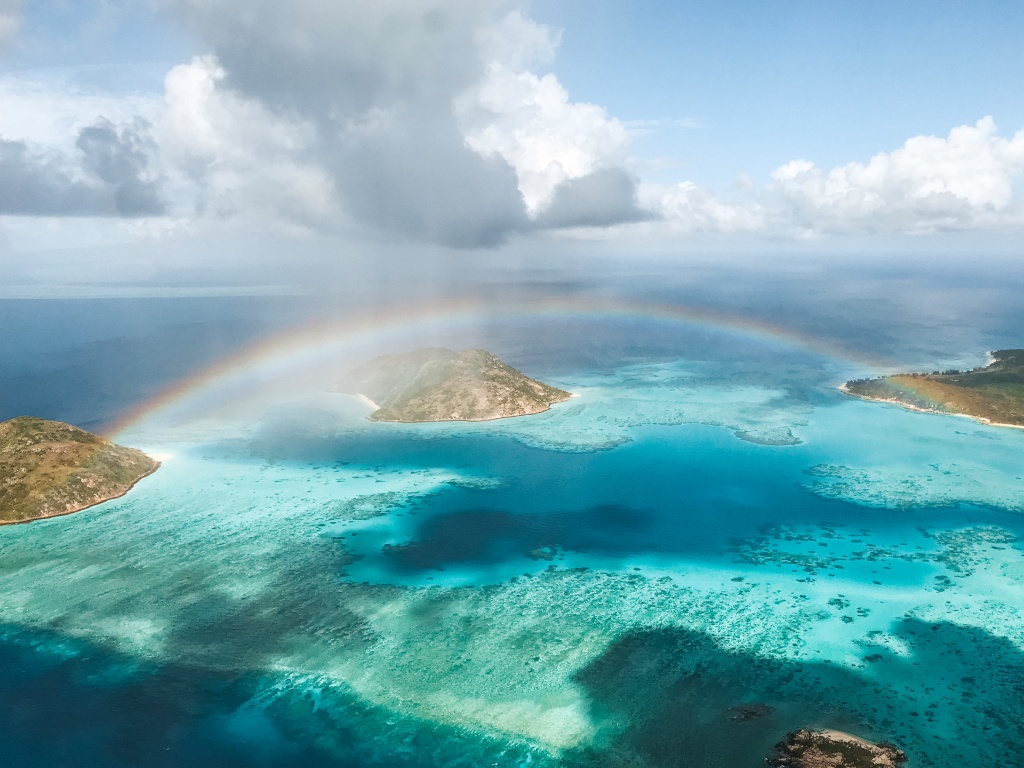 Image: Tourism Tropical North - Rainbow over Lizard Island
New South Wales
Winter and The Blue Mountains go together like marshmallows and a campfire—or if you're really going luxe—like Range Rovers and R.M. Williams boots. 
You'll want to pack your boots for a stay at Emirates One&Only Wolgan Valley. Located on a private property in the World Heritage-listed Greater Blue Mountains region, you'll feel like Aussie royalty exploring the dramatic natural beauty of the surroundings on a 4WD expedition or riding horseback through the valleys. Stargaze in the evening from your own private villa, the fireplace crackling away, and your elegant four-poster bed inviting you for the soundest sleep you've had in ages.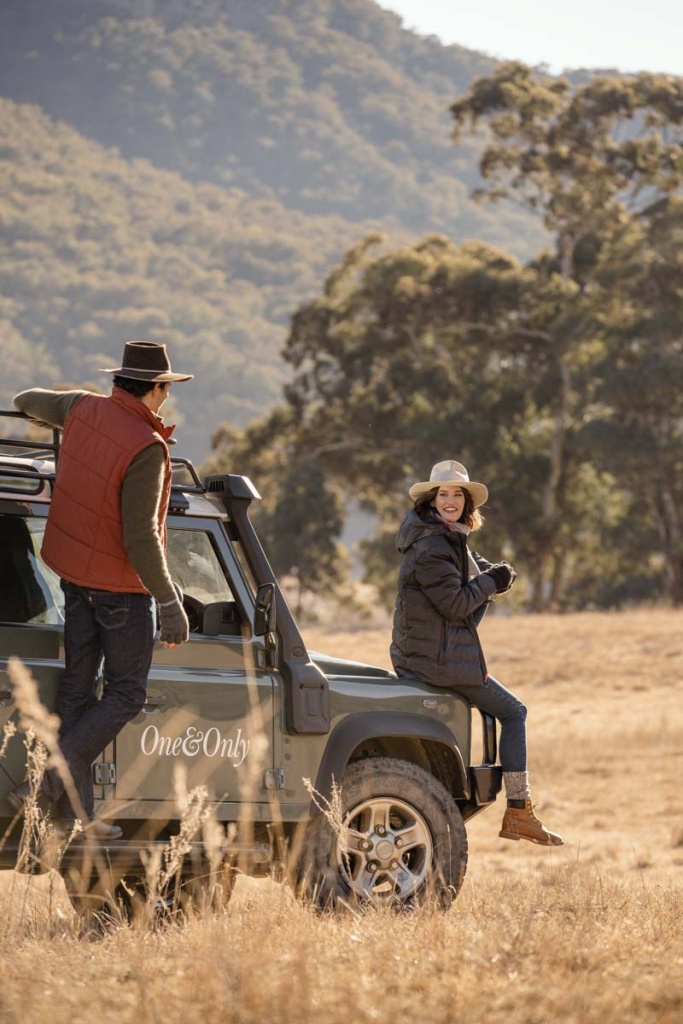 Image: One&Only Wolgan Valley
Victoria
Jackalope. Love the way that rolls off the tongue? You'll also love this destination hotel's restaurant, Doot Doot Doot, where farm-to-table dining takes a contemporary culinary spin. Get your sip on at Flaggerdoot, the cocktail lounge with aesthetically pleasing herringbone floors and warm open fires to sit by as you peruse the novel-sized drinks menu. Jackalope brings artful touches to your stay—in more ways than one—on site, you'll find artworks from Rick Owens, Tracey Emin and more. This creative flair extends to your room, or as Jackalope refers to them, your 'Lair' where every detail is considered from considered lighting installations to deep-soak Japanese bath tubs. 
Rooms prices start from around $600* per night.
South Australia
Safe to say we know luxury, and we know you'll love the stunning South Australian Riverland. Stay at the 5-star luxury The Frames retreat and pop a bottle of the residence's own Premium Shiraz before sinking into your outdoor heated pool overlooking the famous Murray River. With all the details for indulgence sorted, you'll hardly want to leave your residence, complete with its own sunken spa, infrared sauna, and even your own state-of-the-art BBQ! Don't feel like cooking? Order in from the gourmet chef created menu, or better yet, have the chef come cook for you in your private villa. 
When in Tassie, you've got to go roadtripping. Make it extraordinary with an epic wine and wilderness luxe getaway. Why not tart your Tassie stay at the 5-star The Henry Jones Art Hotel, Australia's first dedicated art hotel located on the Hobart waterfront, spending your days exploring the best of the city's dining and culture scene. Onto the iconic wintery Cradle Mountain where you can cosy up at the 4.5-star Peppers Cradle Mountain located right on the edge of World Heritage listed Cradle Mountain-Lake St Clair National Park and get an extra thrill with a Tassie Devil After Dark Feeding Tour. In Launceston explore the nearby Tamar Valley wine region and book in at the 5-star Peppers Silo on the banks of the Tamar River—we reccomend checking out the Go Behind The Label Tour at the state-of-the-art winery Josef Chromy.
Western Australia
Never been to WA? You're missing out. Especially if you love a glass of ruby Cabernet Sauvignon or a bright glass of Chardonnay. If you believe winter and wine tasting goes together like brie and biccies, then you'll thoroughly enjoy a wintery stay in the Margaret River at the 4.5-star Eight Willows Retreat. With plenty of local wineries to visit, don't miss the iconic Vasse Felix winery tour, tasting and lunch!
Australian Capital Territory
Looking for a winter holiday that feels a little… exotic? Canberra has the answer at the Jamala Wildlife Lodge. Located within the grounds of National Zoo and Aquarium, stay in one of the Giraffe Treehouses and you can wake up to a giraffe at one window, and friendly deer and alpacas at the other. Perhaps you're more of a mighty lion fan? Stay in a Jungle Bungalow where you can casually take a bubble bath while lions, cheetahs or bears saunter outside your window. Whatttt? (we know, right, wild!)
And all this next level jungle energy is matched by a 5-star experience, including gourmet dining, with the chance to be joined by more special animal guests. Winter just got wilder!
Stays start at around $1600 per night for two adults. 
Northern Territory
There's the unique experience of seeing Uluru—out of this world in itself—then, there's the chance to not only have the privilege of visiting this remarkable land, but the luxury of staying in a 5-star lodge nestled in the striking landscape. A stay at Longitude 131° in a Luxury Tent has unparalleled views of Uluru, or the Dune Pavilion boasts views of both Uluru and Kata Tjuta. In the evening, dine under the stars at the iconic Table 131° outdoor dining experience. Attention to detail here is almost as innate as the incredible nature that surrounds the resort. 
Stays start at around $1700*pp per night with a minimum stay of two nights.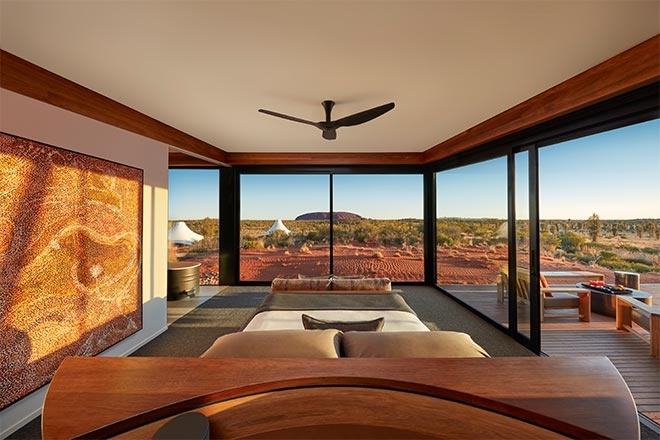 Image: Longitude 131° - Dune Pavilion 
*Prices are subject to change. 
---
Flight Centre acknowledges the Traditional Custodians of Country throughout Australia.