How To Swap The Car Keys For Your Walking Shoes In Noosa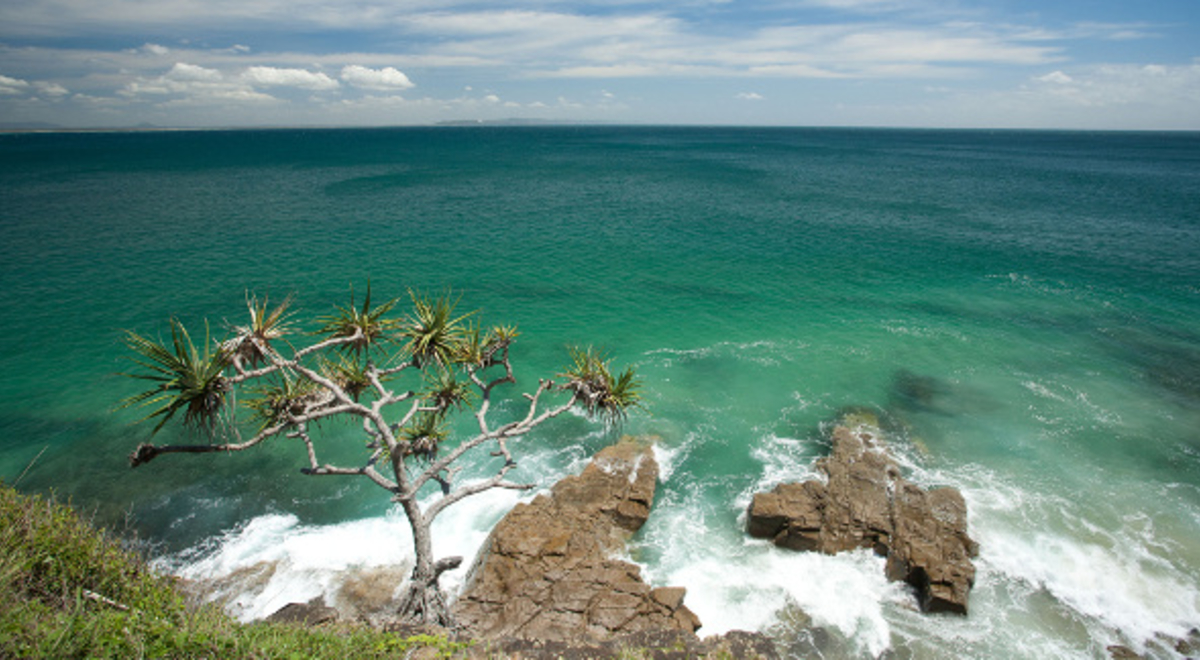 In the process of planning my recent Noosa getaway, it dawned on me that my last visit to the popular Sunshine Coast hamlet had been more than two years ago. How I could have gone so long between visits when there's so much to see and do there, I'll never know, especially considering the fact that I live less than a two-hour drive away, in Brisbane.
Well, after spending a wonderful weekend in Noosa, I made a joyful vow to myself – that I will return to Noosa – and often!
The regional area of the Sunshine Coast stretches about 60 kilometres, with quaint coastal towns and pristine, white-sand beaches to guide visitors all the way up the coast to Noosa.
Nestled along Queensland's stunning Pacific coastline where Noosa National Park meets the sea, the small township of Noosa brings in more than 3.2 million visitors each year. Much of what makes Noosa such an attractive destination is the fact that there's so much to see and do, and it's all within walking distance of the town's main thoroughfare, Hastings Street.
Walk out of any hotel or resort and it's all laid out for the Noosa visitor. Quaint shops and boutiques, fine dining, casual cafes and restaurants and, of course, the beach and national park.
After arrival in Noosa, simply store the car keys and bring out the walking shoes, flip flops and boardies and begin exploring the town and its many attractions. Of course, Noosa has its sophisticated side, too, and smart-casual dress is always welcome when ducking into a stylish boutique, bistro, bar or hotel but no matter what your style or taste, it can be found in Noosa.
---
Stretch your legs even further: 4 Walks On The Sunshine Coast
Or dive into these swimming spots: 5 Sunshine Coast Beaches You Might Not Know
---
Accommodation
There are many hotel and resort options to choose from, most notably along Hastings Street and the beach.
Seahaven Noosa is one of the most convenient and stylish choices. Located on the beach side of Hastings Street, it offers a mix of studio, one and two-bedroom units and penthouse suites.
Having recently undergone a multimillion-dollar renovation, each unit boasts a modern, stylishly appointed interior with all the amenities of a self-contained apartment.
Because of its beach-side location, many of the rooms offer beautiful ocean views, and we were fortunate enough to enjoy such a retreat. Our large balcony provided not only gorgeous ocean views but also looked out over the beautifully landscaped grounds and inviting pool.
Shopping on foot
For the shop-a-holic, Noosa is a destination in itself. For those who are ready to shop 'til they drop, a walk down the lovely tree-lined Hastings Street will not disappoint.
Countless fashion, jewellery, homewares, art and beauty stores provide the grounds for this pecuniary pastime. High-end designs, familiar local labels, signature stores and affordable beachwear, footwear and local creations are just some of the contents that are sure to fill the shopper's bags.
Water activities and sports
If you have landed in Noosa, chances are you will visit Main Beach – the primary beach for the Noosa area. Partly sheltered by a headland, the water is reasonably calm and ideal for families.
Surfers are well catered for, too, with several breaks and points offering various sized waves. Several surf schools offer lessons and surfboard hire is available. Kayaking and stand-up paddle boards are also popular on both the beach and river areas.
A short walk around the headlands and beach goers and surf enthusiasts will find several alcoves and beaches to choose from. Quieter and less crowded than Main Beach, these beaches can be steep and rocky to access but well worth the effort. It should be noted, however, that these beaches are not patrolled by lifeguards and should be accessed with caution.
With plenty of patrolled beaches and long stretches of white sand to choose from, there's always a perfect beach spot to enjoy, even on the hottest and busiest days.
Sunset cruises
Nightly sunset cruises are available with Noosa Ferry. Taking guests on a one-hour cruise up and down the Noosa River and surrounding waterways, the open-air ferry provides an unobstructed view of the surrounding hinterland, beautiful bird life and some multimillion-dollar homes.
As the sun begins to set, the reflecting orange hues on the water provide a magical setting in which to enjoy a glass of wine and cheese plate.
Departures are every evening from Pier One, at the Sheraton Noosa jetty. There is easy access from Hastings Street, with a footpath leading to the river side of the hotel. Guests are welcome to take their own drinks and nibbles on-board, while Noosa Ferry provides the glassware and ice.
Bush walks
One highlight of Noosa National Park is its many walking and hiking trails. The rugged and jagged coastline offers a series of tracks through the national park and exploration on foot is a must-do for every visitor.
The park area is also home to one of Australia's favourite creatures, the koala. Look up during your coastal walk and you may just spot the shy animals in their tree-top perch. Check the entrance notice board for the update from park rangers on the day's best spotting locations.
Tracks are well maintained, with parts of the coastal path being paved for easy hiking. Trails are clearly marked and laid out with maps, which are available from the ranger's office at the park entrance.
Walking the headlands is an approximately 10-kilometre round trip from Hastings Street or seven kilometres from the car park. The car park, which has limited spaces, fills early but there are plenty of parking options on and around Hastings Street. Much of the coastal path is wheelchair accessible.
Food, glorious food
As one would expect from a stylish, tourist-driven beach-side town, the dining options are plentiful and first rate. Hastings Street alone offers an array of casual cafes, as well as upscale restaurants and fine dining.
We enjoyed breakfast, lunch and dinner at the following locations and at each we were impressed with the friendly, professional service, variety of menu options and quality of food. From our experience, Noosa knows how to serve up food.
For breakfast, check out the beachfront location at Season Restaurant (25 Hastings Street) and don't miss its daily home-made muffins with seasonal flavours – we had raspberry, walnut and chocolate and were tempted to order a second. For brekkie, the in-house cured whiskey salmon with avocado and feta smash on sourdough is another must-try. For a tasty lunch with great ocean views, don't forget the Noosa Heads Surf Club (69 Hastings Street).
For lunch or dinner, try the immensely satisfying fare at Cafe Le Monde (52 Hastings Street). Don't let the casual atmosphere fool you. The food was delicious and we particularly enjoyed the in-house tea smoked salmon nicoise salad, the lamb rump with quinoa salad and the pumpkin, sage and burnt butter ravioli.
On the more sophisticated, yet equally satisfying side, we enjoyed a superb dinner at both Noosa Beach House by Peter Kuruvita (16 Hastings Street), and Miss Moneypenny's (6 Hastings Street).
Noosa Beach House, part of the Sheraton Hotel, has casual bar snacks and cocktails overlooking Hastings Street, as well as a full al-a-carte restaurant option. The deconstructed snapper Sri Lankan curry with condiments was simply incredible. Delicately flavoured, yet rich, deep and intense, this is another must-try.
Miss Moneypenny's is fast becoming the go-to restaurant on Hastings Street. Stylish and comfortable surroundings are matched with cocktails, an extensive wine list and incredible food. The pork belly was one of the best I've had. The cured ocean trout with pickled beetroot, as well as the seared duck breast with root vegetables were both perfectly cooked, flavourful and simply delicious.
Of course, dessert was a must at Miss Moneypenny's. The macadamia and nougat semifreddo was smooth and creamy, while the 70 per cent dark chocolate and orange mousse pot with a ginger soil provided the perfect treat for the chocolate lover.
Whatever your taste, Hastings Street has many food and entertainment options to keep every traveller satisfied.
---
Visit your local Flight Centre store or call 131 600 for more advice and the latest deals on travelling to Noosa.
---
The author was a guest of Visit Noosa.

noosa queensland sunshine coast
---
Flight Centre acknowledges the Traditional Custodians of Country throughout Australia.