Where To Travel In Australia If You're A Bridgerton Fan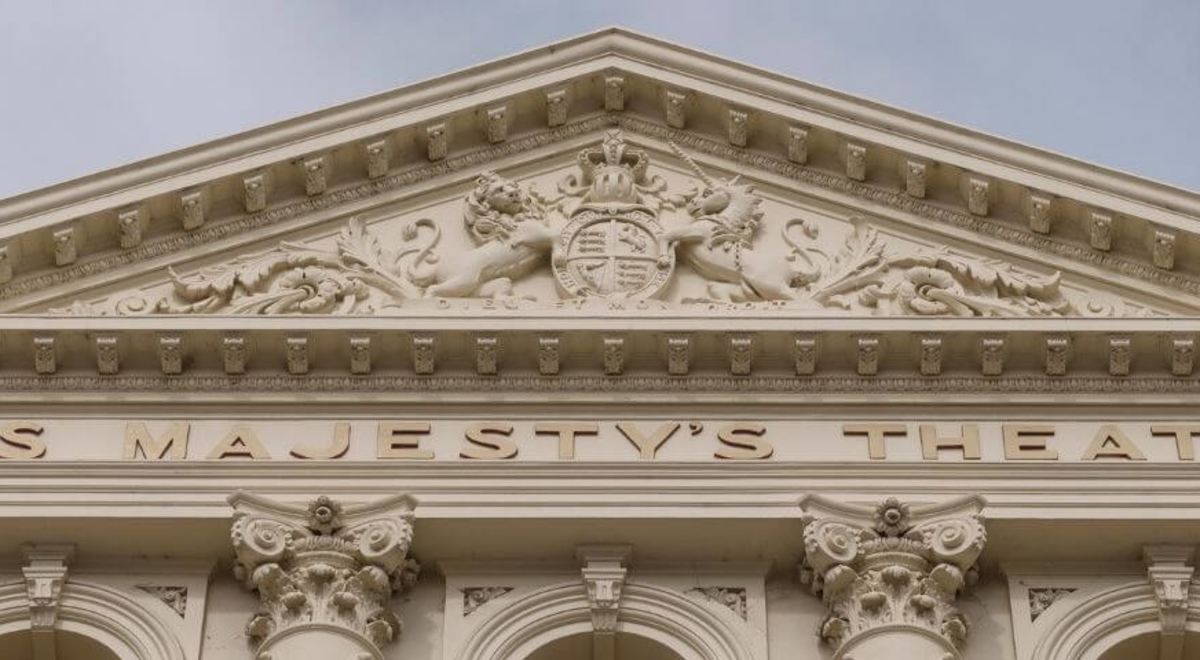 Australian destinations to visit according to which Bridgerton character you are;
If you're Daphne Bridgerton, try Wildflower Country, WA

If you're The Duke, try Lord Howe Island, NSW

If you're Penelope Featherington, try Rainbow Beach, QLD

If you're Anthony Bridgerton, try a Cruise around the Whitsunday Islands with Red Cat Adventures, QLD

If you're Eloise Bridgerton, try a Girls trip to Byron Bay, NSW

If you're Lady Danbury, visit Margaret River vineyards, WA

If you're Miss Marina Thompson, try Cygnet, TAS

 If you're Queen Charlotte, try Yarra Valley, VIC

If you're Lady Portia Featherington, visit Clare Valley and Lake Bumbunga, SA

If you're Benedict Bridgerton, try a Coffee, Culture & Art Tour Of Perth, WA

If you're Lady Violet Bridgerton, try Bendigo, VIC
---
2020 definitely wasn't what we all had in mind, but often the unexpected things in life come with their own silver lining. For example – Bridgerton. 
While the goings-on of the past year have had us burning for a getaway; the scandals, steamy romance, *cough* The Duke *cough* of the much-loved Netflix period drama has, thankfully, kept us occupied.
In the spirit of completely immersing ourselves in the Bridgerton era, we've compiled our own list of destinations inspired by its dramatis personae.
Wildflower Country, WA.

Inspired by Daphne Bridgerton

Walking through fields of blue, pink and gold wildflowers en route to a picnic lunch on the  lush green banks of a river is definitely the Daphne aesthetic we all need right now. Conveniently  for those travelling within WA it's  very attainable thanks to the native wildflowers that bloom just off  the state's picturesque Coral Coast.

For the best displays, head to Western Australia's Wildflower Country (just north of Perth and South of Geraldton) between June and November and you will be able to catch some stunning wildflower displays and walk through floral carpets feeling like royalty.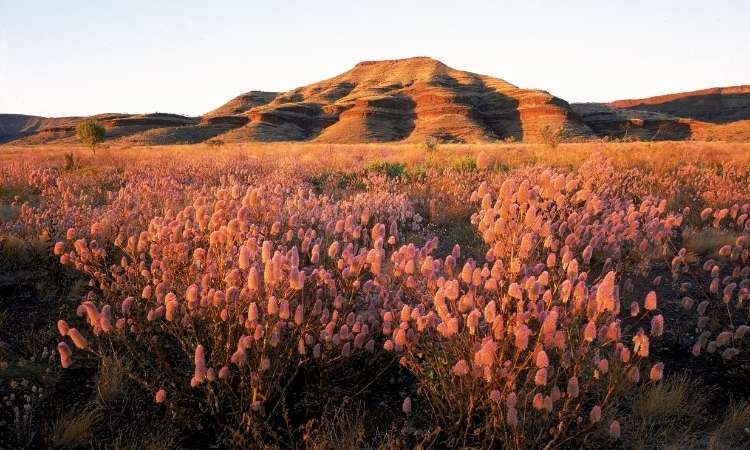 Lord Howe Island, NSW.

Inspired by The Duke, aka, Simon Basset

Boasting  large rock structures, dramatic  coastline and lush  greenery, Lord Howe Island and its rugged, natural beauty is parallel to that of Simon's swoon-worthy looks. 

Visitors can partake in a variety of activities including scuba diving, snorkelling, surfing and trekking as well as more laid-back options like bird watching and fishing, pastimes one could say is aligned to the rough and tumble traits of our favourite Duke. It's also worth visiting Ball's Pyramid; the planet's tallest sea stack situated within the island, something we say would be sure to impress even a Duke. 

Be it an adventurous trip with friends or a romantic getaway with your significant other, Lord Howe Island is sure to satisfy your insatiable hunger for a little adventure.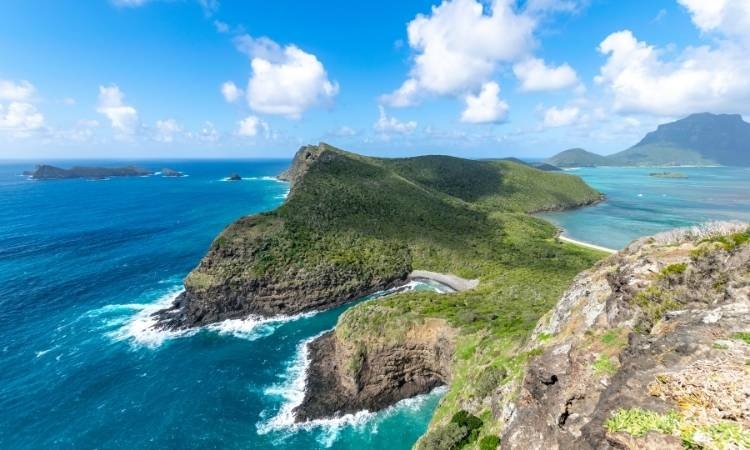 ---
---
Rainbow Beach, QLD.

Inspired by Penelope Featherington

Much like the widely-overlooked Miss Penelope Featherington, Rainbow beach is a wildly underrated Aussie destination. Located in Cooloola Coast, Rainbow beach caters for everyone from families to eco-tourists to campers. It's a gateway to the infamous Fraser Island (K'gari) which normally steals the spotlight, and provides a central point of access for visitors to explore the region.

One of our fave activities is a visit to Carlo Sandblow; a massive sand dune that's great for both a workout and some content for the 'gram.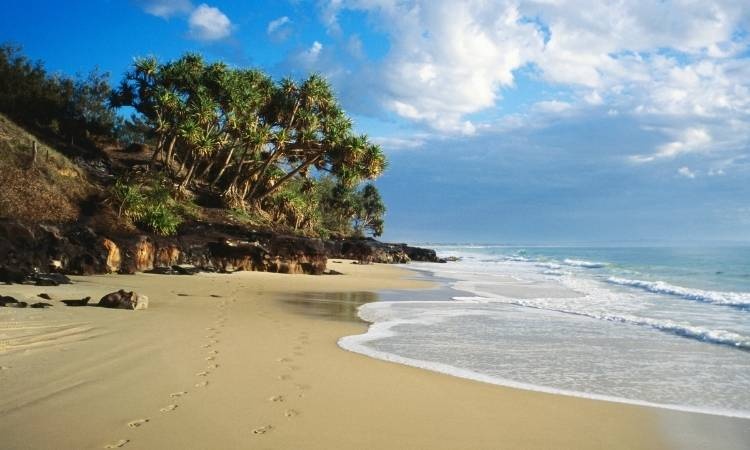 Cruise around the Whitsunday Islands with Red Cat Adventures

, QLD. Inspired by Anthony Bridgerton

Combining the best of both worlds; Anthony Bridgerton's high society lifestyle, with a more modest budget, a cruise through the Whitsunday Islands certainly ticks a few boxes. The tropical islands, sparkling seas, snorkelling and nightlife will certainly give you a feel for the good life, Anthony himself would froth on this kind of thing, especially with the added 21st century luxuries like hot tubs and waterslides. 

Red Cat Adventures offer an array of experiences including Thundercat Whitsundays and Tongarra Whitsundays specially curated for group celebrations and private tours along with the perfect hideaway; the Paradise Cove Resort to give you an experience to remember (or not!).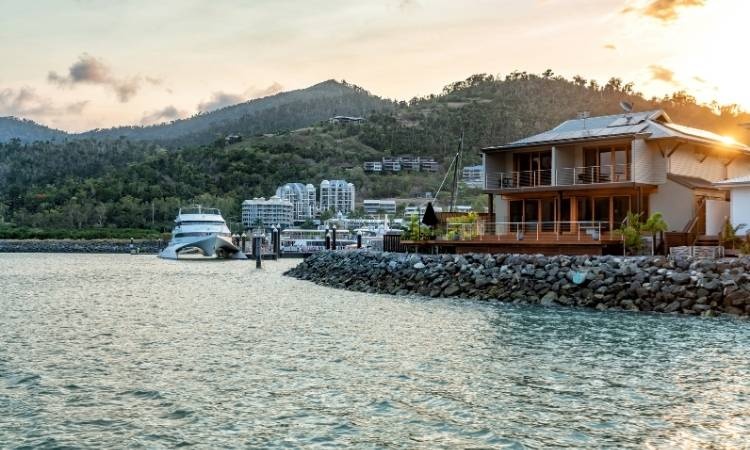 Girls trip to Byron Bay, NSW. I

nspired by Eloise Bridgerton

Eloise might be the most relatable sibling in the Bridgerton clan; with her straightforward opinions, independent nature and life goals beyond finding the perfect suitor and sprouting an offspring (yikes!) So, this one's for the strong and independent queens out there - ditch the dudes, rally the girl gang and head on over to Byron Bay.

Byron is a perfect spot for an adventurous hike, checking out the cultural scene and relaxing by the beach. Add a few colourful cocktails while spilling the tea with your girlfriends and your mini break is complete!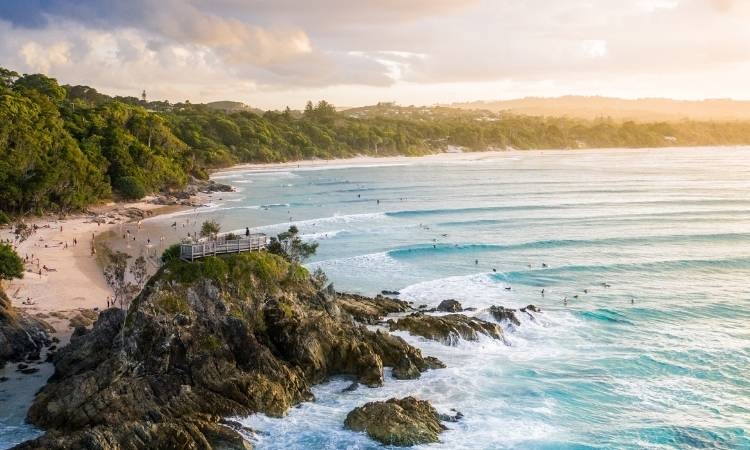 ---
---
Margaret River vineyards, WA. I

nspired by Lady Danbury

If you're already counting down the days to the weekend on a Tuesday, have a bad habit of spilling coffee on a crisp white shirt and can't stand listening to Karen ramble on about her 'mindfulness journey', it's safe to say you'd love to replace that weekday whining with some vineyard dining. As Lady Danbury says, it's all about achieving the ultimate balance in life. 

The Margaret River Region boasts this kind of balance in droves, so you can spend your weekend sipping and swirling through some of the country's best cellar doors, restaurants, partaking in concerts and cooking classes. They offer just the right amount of finesse to your life to really make those workday worries a tad bit more bearable. Make sure to visit Leeuwin Estate, Vasse Felix and Voyager Estate for some amazing interactive winery and food experiences.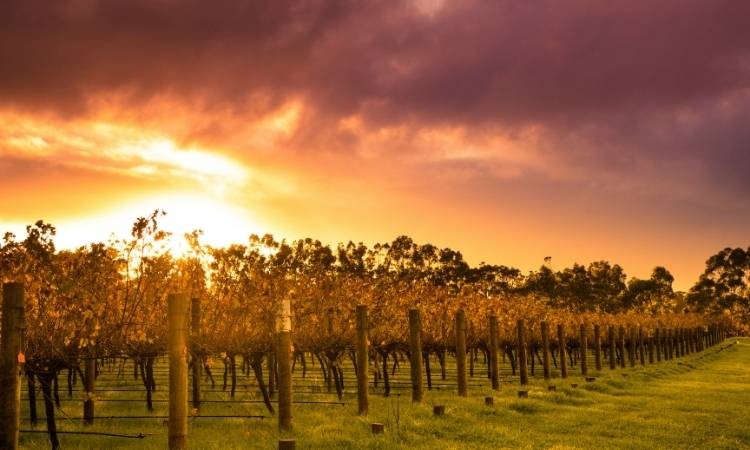 Cygnet, TAS.

Inspired by Miss Marina Thompson

Miss Marina's journey has certainly been a challenge, from adjusting to the London lifestyle to navigating the scandals that come her way. Cygnet offers a welcoming and laid back atmosphere for anyone - especially those who are looking for that alternative lifestyle - just like Miss Marina. Be it fruit growing, art studios or craft shops Cygnet welcomes anyone and everyone and provides a variety of experiences.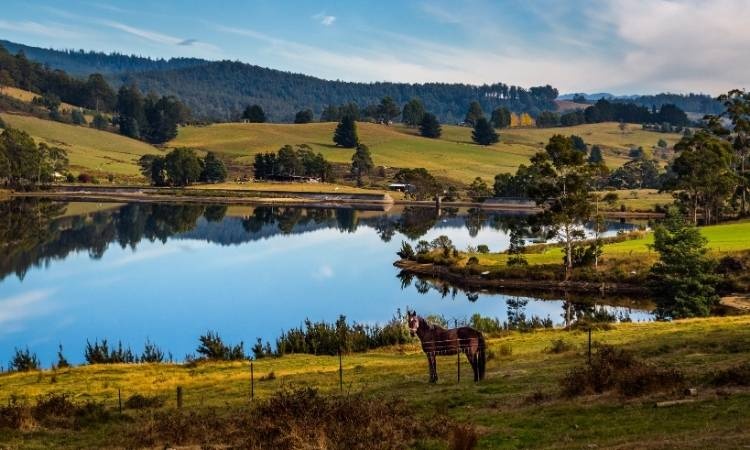 Yarra Valley, VIC.

Inspired by Queen Charlotte

Ever wondered what it would be like to live Queen Charlotte's life? Surrounded by the fanciest things, access to the freshest food and produce, and myriad indulgences? Well wonder no more! Pay a visit to Yarra Valley and experience a version of this for yourself. This region offers a range of boutique hotels, wineries, cheese stores, scenic drives and a (luxury) Woodlands Retreat to truly treat yourself. You're guaranteed to feel like royalty!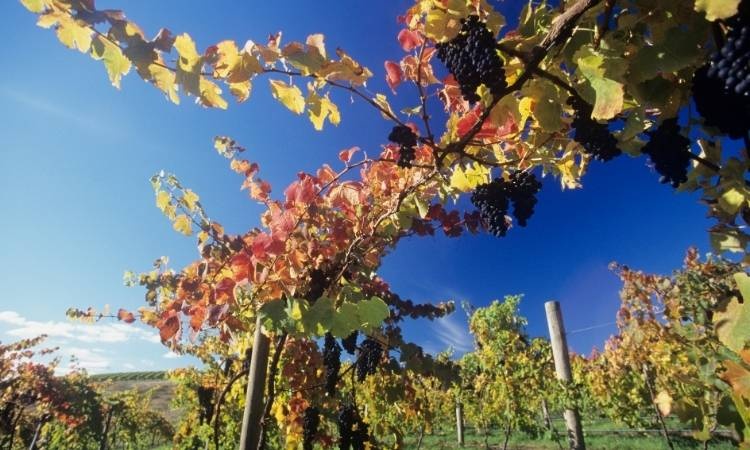 Clare Valley and Lake Bumbunga, SA.

Inspired by Lady Portia Featherington

Bridgerton's scandal inducing, suitor-hunting matriarch is the ideal pairing with the Clare Valley, right down to the colourful shores of Lake Bumbunga! Get the camera ready for Lake Bumbunga, located in Lochiel, which changes colour from white, to pink to blue throughout the year. It's the ideal spot for some really colourful TikToks, with the bonus of adding a splash of colour to the 'gram!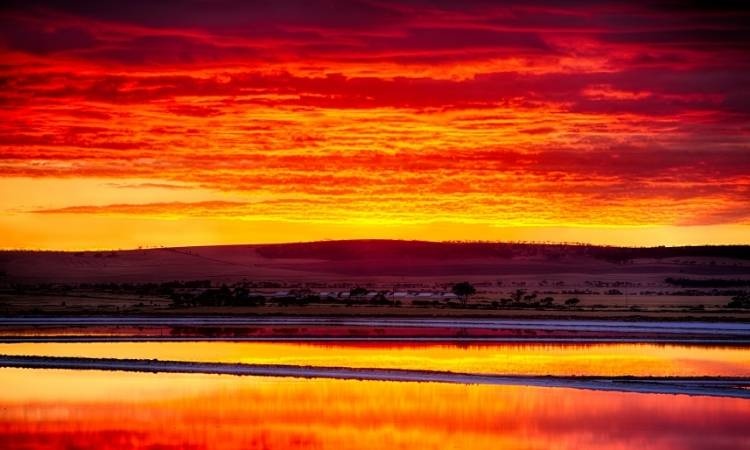 ---
---
Coffee, Culture & Art Tour Of Perth, WA.

Inspired by Benedict Bridgerton

Benedict's love for the arts is definitely something we can get around. What better way to do this, than to grab some coffee and immerse yourself in the art and culture hub in Perth? You can take a guided tour, taking in everything from some fantastic street murals in Wolf Lane, coffee hotspots near Cathedral Square, Stirling Gardens and the old theatre district.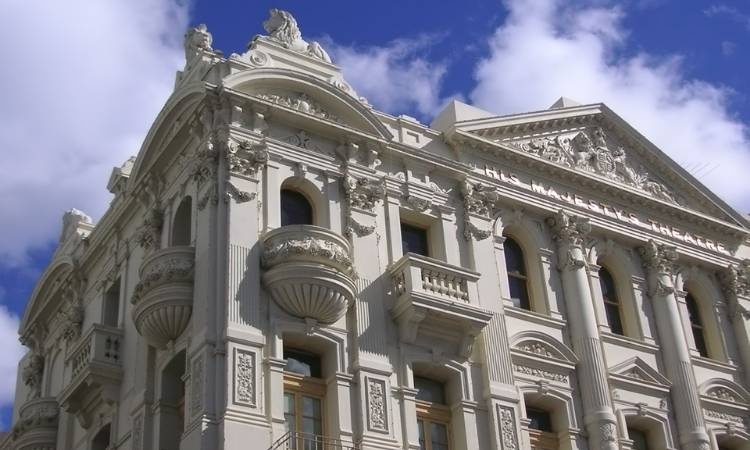 Bendigo, VIC

inspired by Lady Violet Bridgerton

Last, but not least is Lady Violet; Bridgerton's wholesome motherly figure who has enough warmth and care to last us all a lifetime. Being one of Victoria's largest cities, Bendigo boasts a rich cultural heritage, grand architecture and manicured gardens which ooze the grandeur of the 1800's. There's definitely no better way to end your Bridgerton journey than this spot!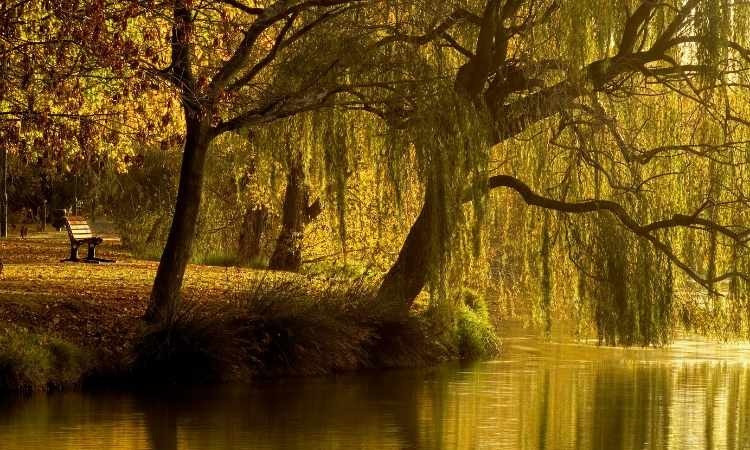 ---
---
---
Flight Centre acknowledges the Traditional Custodians of Country throughout Australia.