Boracay Holidays
The Philippines has at least 7,000 islands – there has to be a decent beach somewhere, right? Welcome to Boracay. A speck of a tropical island about an hour's flight from Manila, this is the sun, sand, party island of regional choice.
Crystal clear water and tropical sunshine await in Boracay
It's rimmed by coves and white sand beaches. White Beach is the hub of the island and a 5-kilometre sand strip with patrolled azure waters and watersports galore. There are dozens of dive sites within 10–15 minutes of the beach too. On the opposite side of Boracay, Bulabog Beach is the top Asian kitesurfing destination.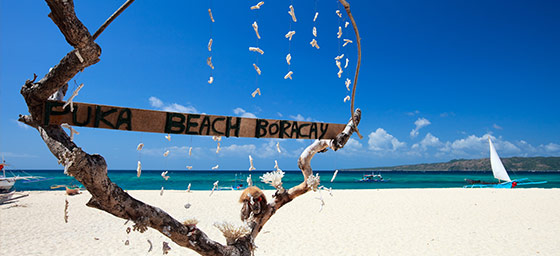 A plethora of shops, bars restaurants and about 300 resorts have been built on the island since the 1970s. Now the days and nights of the holiday makers here are punctuated by the hush of the waves and the clank of the cocktail shakers. For a glimpse off the main tourist path, consider a horse ride through the villages of the island or pop up to the beach on the northern tip of Boracay, Puka Beach. Most transport on the island is motorised tricycles. So whether you're seeking sun, sand or dance-'til dawn, a holiday in Boracay can deliver all.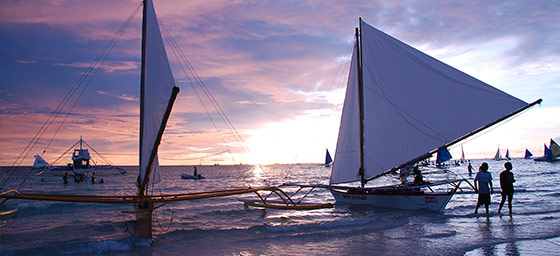 Great Package Deals in Asia
Find out more about this holiday, talk to a Travel Expert
Our consultants:
Can find packages exclusive to Flight Centre to save you money
May help find deals with your preferred airlines and hotels
Can suggest other ways to experience your holiday, such as a tour
Are based in Australia
Call an Airfare Expert 133 133
Ask an expert
Find a store
Instant call