11 April 2019
Don your boots, grab a pack and walk this way...
Regardless of whether you consider yourself an active traveller, there are some walks and treks that need to be on your bucket list. There's just something about getting into nature and tramping about a foreign landscape to fully experience a new culture. Combining a unique insight of day-to-day life, amazing food and wine and up-close access to wildlife and the natural world, it's little wonder that walking holidays and adventure treks are still some of the strongest performing category of travel.  
From challenging treks over rugged terrain to picturesque strolls through national parks, these are seven of the best walks and treks around the world. 
Camino de Santiago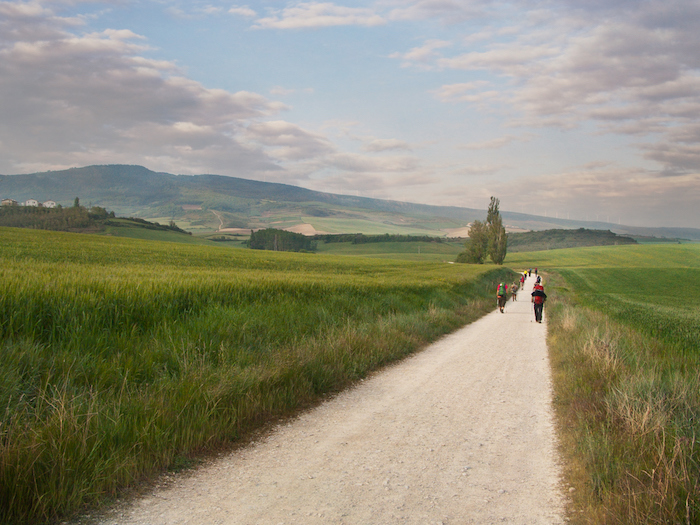 More of a network of pilgrims' ways than a single walking trail, the Camino de Santiago (also known as The Way of St James) leads to the shrine of the apostle of St Saint James the Great in Galicia, northwestern Spain. Following the track that St James' remains took after his death, the walk has been traversed by more than 200,000 pilgrims over 1000+ years. Stretching across 780km and through Spain and France, the UNESCO World Heritage Listed walk is also popular with cycling and hiking enthusiasts for its beautiful vistas and mixed terrain. Depending on your fitness and dedication, you can choose your own adventure because there's no particular starting point and you can tackle smaller segments of it. If you do happen to go the whole hog, this isn't for the faint hearted; it can take anywhere from 4-6 weeks and you'll likely be carrying your own gear through somewhat remote countryside. Whichever you choose, you'll get a taste of the charm of medieval villages and historical sites throughout France and Spain. 
The Kokoda Trail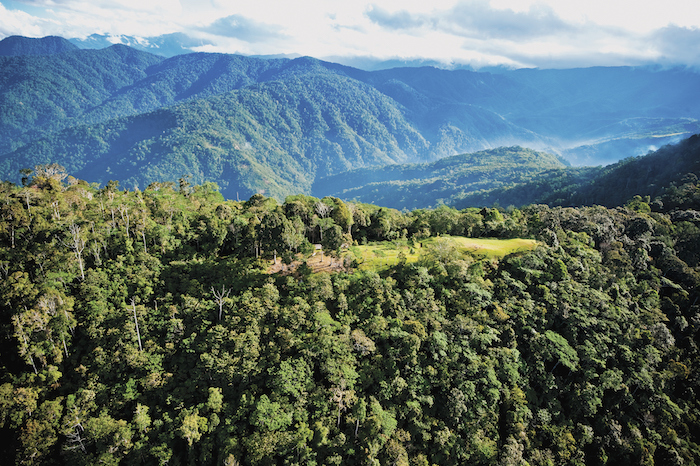 One of the most infamous campaigns of the Pacific War in World War II, the Kokoda Track highlights the extraordinary conditions faced by the valiant soldiers of the Australian Army as they battled to protect Port Moresby from advancing Japanese forces. Single file width and gruelling, the 96-kilometre track wends its way through some of the most wild and untamed tropical jungle in the world proving that Papua New Guinea's landscapes are not to be trifled with. Prep will be key for this bad boy but most tour operators cater to a variety of fitness levels so there are plenty of opportunities to experience the local culture and history, too. 
Kakadu National Park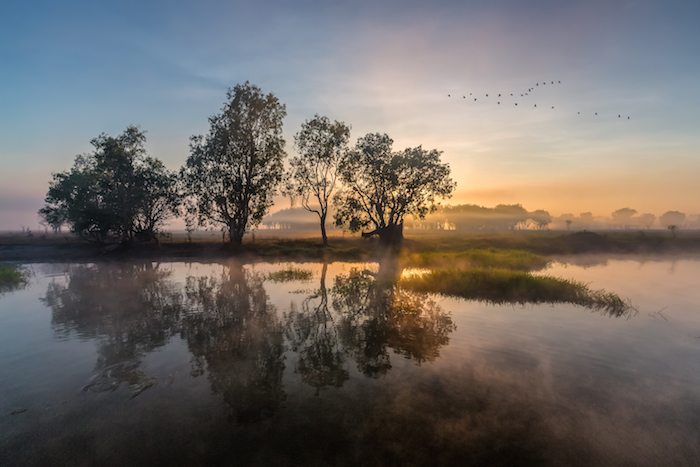 Cascading waterfalls, placid wetlands teeming with unique wildlife, significant cultural sites around every corner… Kakadu National Park is more than 20,000 square kilometres of magic. The dual UNESCO Heritage Listed site (for both its natural and cultural attributes) is a walking enthusiasts dream; home to a plethora of tracks and bushwalks highlighting the sublime beauty of this natural wonder. Wander past monolithic escarpments, take a cool dip in secluded gorges and billabongs and explore mystical ancient rock paintings seen by very few people. Take your time in the Top End, this is a destination that reveals itself gradually. 
---
---
Mt Kilimanjaro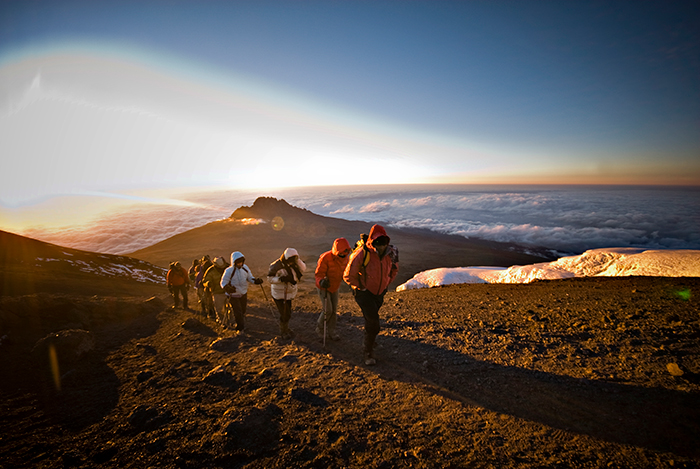 Rising commandingly above the acacia forests and scrublands on the Kenyan-Tanzanian border, Mt Kilimanjaro is like a physical reminder of the expansiveness of African landscapes. Looming large at 5,896 metres, Africa's tallest peak and the world's tallest freestanding mountain, Kilimanjaro isn't only for the most extreme of adventurers. Though the climb will be challenging (we're talking altitude sickness, fatigue and disorientation) sitting at the top of the world looking down on the majestic savanna makes for a pinch-me moment worth trekking for. The most popular and direct route, the Marangu Route, takes five days and is the only route where you will sleep in huts rather than tents. You'll pass through a range of landscapes on your ascent finishing with breathtaking views from the summit. 
The Inca Trail
Easily one of the most popular walks in the world, the Inca Trail will have you trekking among the clouds in search of ancient lost civilizations like some kind of modern day Indiana Jones. Consisting of three overlapping trails (of various lengths) the Inca Trail cuts a path through Peru's Andean mountains, terminating at the much sought-after Sun Gate at Machu Picchu. Because of its popularity, the local government has limited daily visitors, so booking is mandatory and high season books quickly. Allow 4-5 days for the 'Classic Inca Trail' but there is also a two-day option available if you're after a more express experience.
Patagonia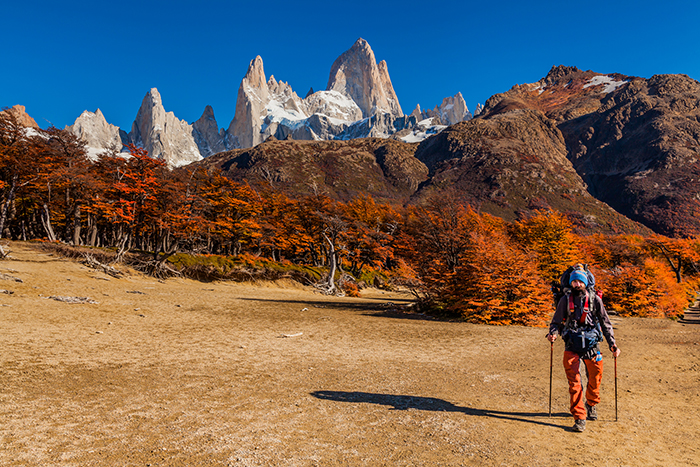 The definition of a hiking paradise, Patagonia has untamed wilderness down to a fine art. Otherworldly landscapes abound in this striking region that straddles the Chilean-Argentine border. From glaciers and lakes to undulating grasslands and verdant forests, whichever trek or hike you choose, Patagonia delivers the goods. Despite Patagonia's wild attributes, you don't need rough it; there are plenty of ways to explore including staying in luxurious hotels like The Singular Patagonia, which offers day trips and adventures to the region's attractions.    
Petra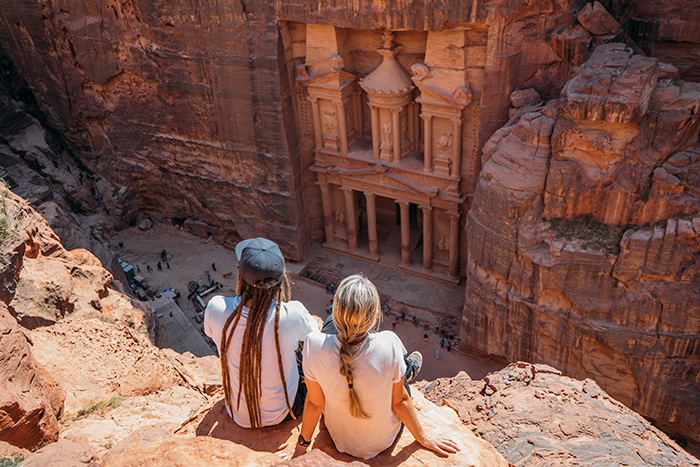 Some destinations are travel list mandatory for their significance in world history. Petra, in Jordan's southwestern desert, is one of those places. Both archaeologically and historically significant, the site is one of the seven wonders of the world. Home to the remains of an ancient city (once called Raqma) famous for its rock-cut architecture and water conduit system the city became a significant regional trade hub before being annexed by Rome. Tours to the city have regained popularity following instability in the surrounding regions with tour operators offering a range of tours with walks that take in the destinations most noteworthy sites.  
Other Travel Articles You Might Like...