20 September 2021
I'm being taken back to a time of giant serpents and ancient waterways during the Dreamtime creation of Australia's greatest giant, a far cry from my usual big-city surrounds. Never in my wildest dreams did I imagine I'd have the privilege of experiencing Australia's spiritual heart in my 20s. But now that I've been, I wonder why it took me so long.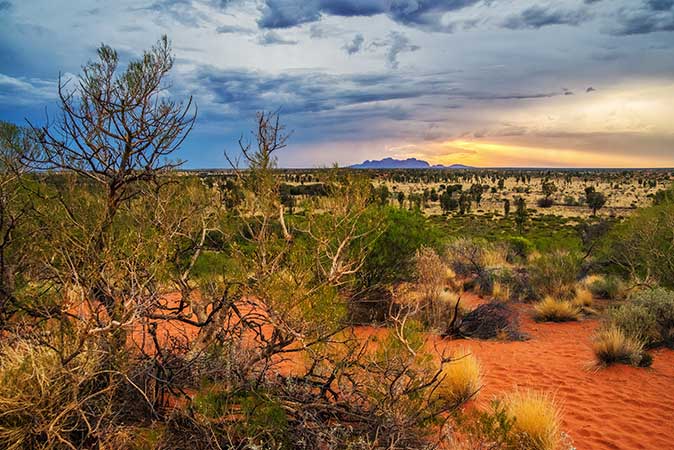 Australia's Red Centre isn't a one-day destination reserved for retirees or international road trippers. There are direct flights from major capitals, and accommodation spans backpacker-friendly hotels to honeymoon hotspots, and the region's cultural and culinary canon couldn't be more exciting. I'm in awe as I trace the crimson curves and deep crevices of Uluru, and admire the ancient rock art that still adorns its caverns, spellbound by the significance of a place I'd only previously known from the pages of magazines and on TV. This is one of the Northern Territory's best National Parks, and it's not hard to see why. 
I continue to be dazzled on a brisk morning walk through Walpa Gorge beneath the towering mounds of Kata-Tjuta. While the rock formation figuratively stands in Uluru's shadow, Uluru could fit into the monolithic formation 10 times over. As I dine beneath the stars at the Sounds of Silence dinner in Uluru's shadow, I listen to legends about the universe from the local Anangu people and astronomers.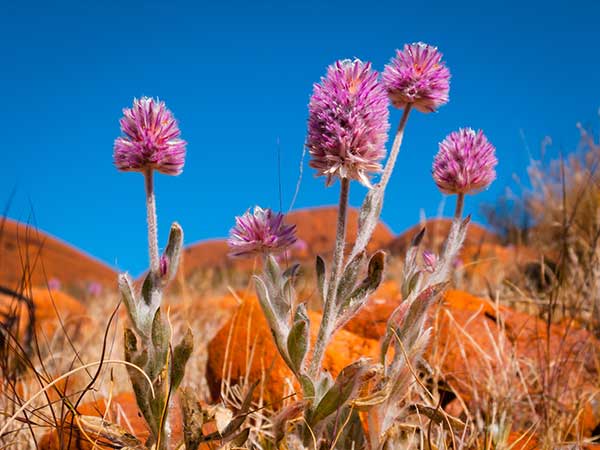 Putting 'paint brush' to canvas during a dot-painting class is a surprisingly soul-stirring exercise, too, where I contemplate my life and future, and share my story with the group through this ancient form of art. I'm bewitched by the dramatic changes in pointy escarpments, deep gorges and water springs along the King's Canyon Rim Walk, and feel the lure of the land as I gaze out into the distance from its edge, having conquered the 2.5-hour journey.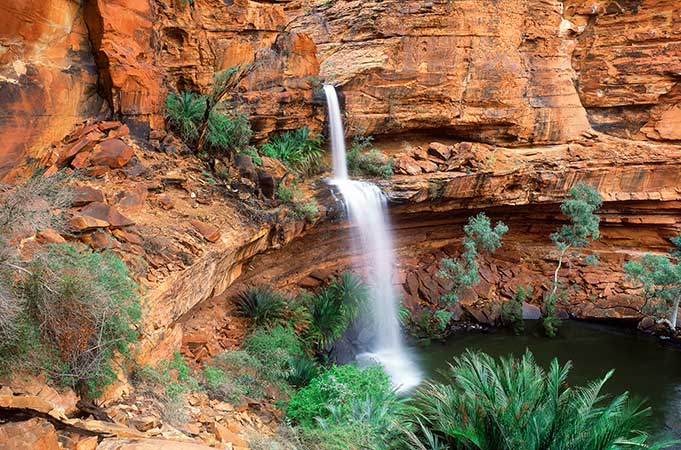 There's, of course, the deep connection with the land wherever you travel, as well as frivolous events, like the very-NT Henley-On-Todd Regatta in Alice Springs, the only kind of regatta cancelled if the riverbed is too wet, and encounters – from afar – with the native creatures that roam Alice Springs Desert Park.
Relegating the Red Centre to a 'bucket list' is doing the destination – and yourself – a disservice. This northern region is a place of deep divine awakening, of rich cultural heritage, of beautiful landscapes borne from ancient Indigenous legends.
Visiting instantly makes you feel more Australian, a sentiment echoed by my travelling companions. The connection to our country we feel as we travel barren expanses, scramble over red cliffs, hear stories from the rich tapestry of Indigenous Australia, and watch clear skies light up in hues of purples, pinks and a blanket of stars, is the prevailing theme throughout our Red Centre journey. Give us city kids a home among the gum trees, already.