28 September 2018
Flight Centre travel consultant and The 48 Hour Destination TV host Greer Gardiner gives the rundown on what to see and do in Mission Beach after filming in the region for the show's Tropical North Queensland episode, read on for her tips on what to see and do...
Mission Beach is a quaint beach town that lies between Townsville and Cairns just 30-kilometres from the Bruce Highway, flanked by not one but two World Heritage areas. From the marine paradise of the Great Barrier Reef to the Wet Tropics Rainforest, Mission Beach has it all.
Whether you're after an escape to nature, somewhere to keep the kids entertained or a relaxing spa getaway, there's so much to see and do. There are over 20 nearby islands, beach landing skydiving, white water rafting and of course underwater diving and snorkelling on the Great Barrier Reef. In fact, Mission Beach is the closest land waypoint to the GBR, meaning you will have more time snorkelling and less time transferring there and back.
Also referred to as the Cassowary Coast, Mission Beach is home to the largest population of Cassowaries anywhere in Australia, so keep your eyes peeled when you're in town.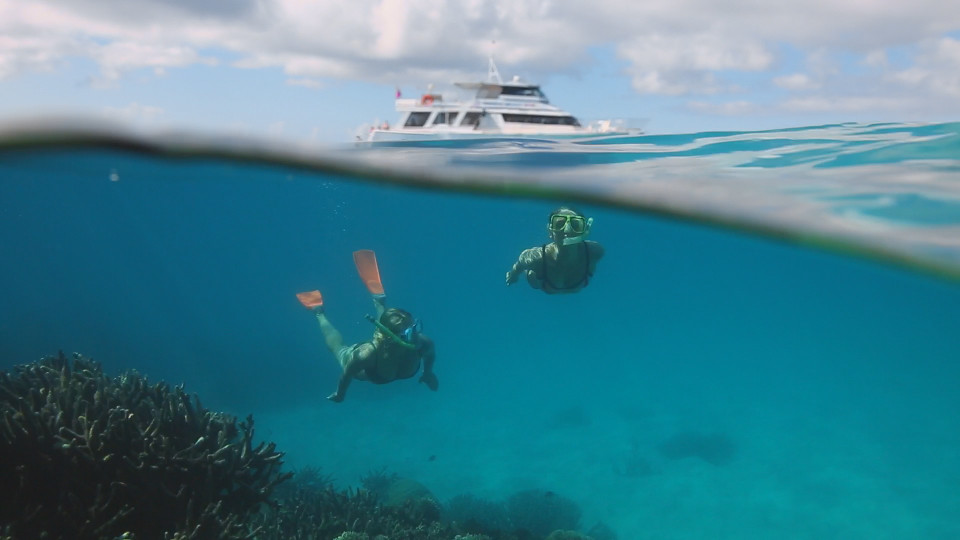 Where to stay
Located in Mission Beach is the fabulous Castaways Resort & Spa, a stunning coastal accommodation where you can walk straight from your hotel room to the sandy beach in a matter of seconds. From there you can simply take your pick of where to head along the 14-kilometres of pristine Mission Beach beachfront.
While filming The 48 Hour Destination: TNQ, we stayed at Castaways Resort & Spa. I would wake up to the sound of the ocean, peel back the curtains and be greeted by the soft and friendly wave of the palm trees in front. Now that's what you call paradise.
The resort boasts amenities such as a 25-metre lap pool and gym so you can keep up with your fitness regime while you're away, a beachfront leisure pool, rainforest lagoon pool, laundry, Bibesia Restaurant and Cocktail Bar and most importantly the Drift Day Spa.
What to do
With plenty of fun to be had for everyone from the backpackers making their leisurely way along the coast to families looking for some school holiday fun close to home. If it's extreme adventure you're looking for then you can't go past skydiving with a gorgeous beach landing.
For something a little less extreme that all of the family can enjoy, white water rafting with Raging Thunder Adventures down the Tully River is a whole lot of fun. There are also plenty of rainforest hikes to explore each day, and of course, don't forget to keep an eye out for Cassowaries! Something the kids are sure to enjoy is a crocodile and wildlife tour along the Hull River - see what's lurking in the mangroves.
If it's the reef you're after then you've come to the right place and you can't go past Mission Beach Dive. It doesn't get much better than spending a full day out on the water especially when everything is catered for from the flippers to the food. Whether it's snorkelling or diving, the whole family is sure to enjoy seeing the most incredible Great Barrier Reef away from the crowds with the fun and friendly crew at Mission Beach Dive.
When to go & How to get there
Mission Beach is a two-hour drive along the coast south from Cairns and a three-hour drive from Townsville. You can fly to both Cairns and Townsville from Brisbane, and to Cairns from other capital cities across Australia.
Mission Beach is not somewhere that I had originally marked on my travel bucket list, however now that I've been I most certainly will be back. To be honest the lack of crowds and the serenity and peacefulness that comes with it is what makes this quaint beach town a hidden oasis. So let's keep it our little secret shall we?

Other Travel Articles You Might Like...