8 January 2018
We recently explored our five favourite stopovers you can't look past for the perfect little break en route to your 'actual' destination. But if you're looking for something truly different, don't forget to consider these often-overlooked but equally tempting stopovers that can easily be incorporated into your flight routes. 
Auckland: Make the Jump
When deciding on a stopover, it'd be rude not to consider our classy neighbour across the Tasman Sea, Auckland. A handy jumping-off point for flights to the Americas, New Zealand's cosmopolitan North Island city has plenty of unique experiences to tempt you to linger a while longer. From hip Ponsonby to the Britomart precinct, a favourite for foodies, there's much to see and do in this humming town.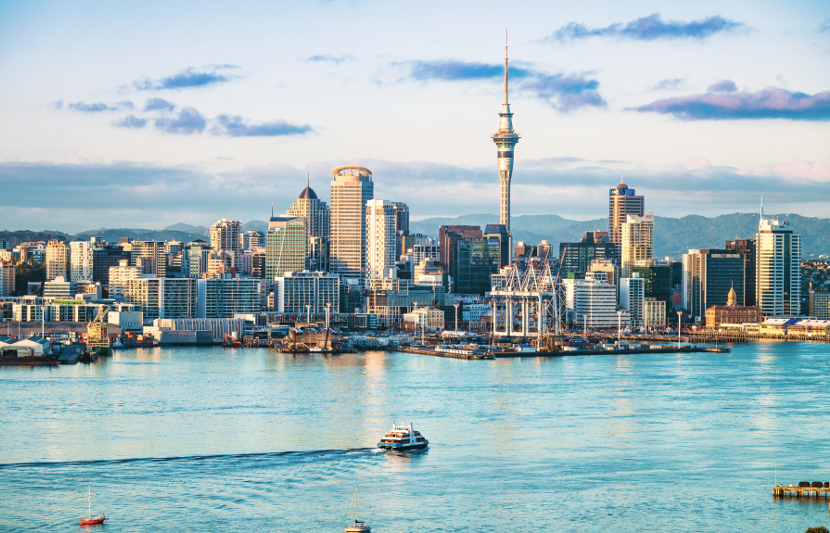 Explore the water by kayak, jet boat or traditional Māori sailing waka (canoe), or head beneath the waves an hour's drive north of the city to dive or snorkel the Goat Island Marine Reserve. Waiheke Island, a 35-minute ferry ride from downtown, is also worth a visit. Back on dry land, take a wander around Parnell, Auckland's oldest suburb, now transformed into a creative and historical hub with galleries, museums, boutiques and cafes, then ramp up your heart rate with a SkyJump from the city's 328m high Sky Tower: this is New Zealand, after all… 
How to get to Auckland 
Virgin Australia partner Air New Zealand offers direct flights from Adelaide, Brisbane, Gold Coast, Melbourne and Sydney to Auckland, with options to fly onwards to many destinations including Tahiti, Canada, the USA and Buenos Aires.
Doha: The Pearl of the Gulf
Once a fishing and pearling centre, the capital of Qatar sits on a crescent-shaped bay, with spectacular views of the Persian Gulf. Doha draws visitors with its exciting blend of Western and Arabian culture, as traditional markets, like the wonderfully restored Souq Waqif, sit side-by-side with modern malls and world-class hotels. If heaven for you is shopping and dining, the manmade island of The Pearl-Qatar is your oyster, with its international luxury brands and restaurants.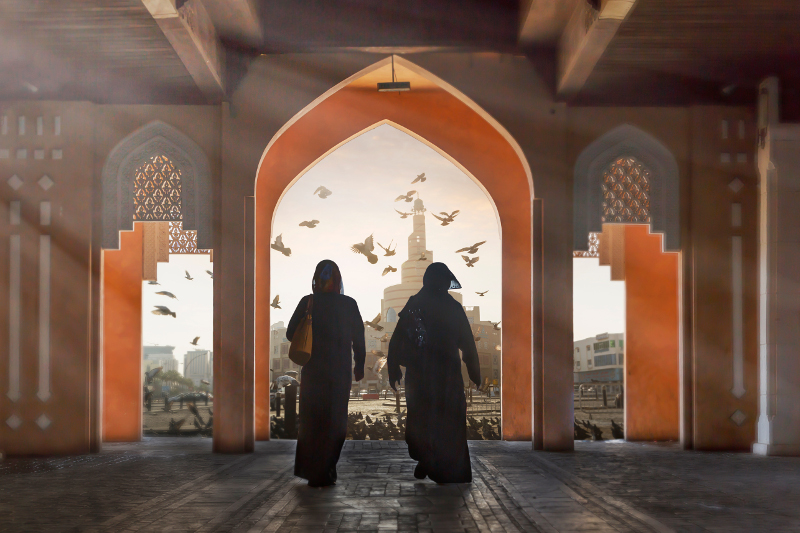 Adventure more your bag? There's sand-boarding, Bedouin-style camps and desert dunes all waiting to be explored by 4WD, just under an hour's drive from the city. Browse diverse collections at the Museum of Islamic Art (MIA) then chill out on its terrace at the MIA Cafe. Afterwards, walk the promenade around Doha Bay, before catching a show at the Katara Cultural Village – the perfect way to spend an Arabian night. Soaring 300m above the city, Doha's own shining light is The Torch, home to the international sports hub, Aspire Zone, and Qatar's tallest hotel, which offers stunning views across the sparkling skyline. Sweet dreams. 
How to get to Doha
Qatar Airways flies from Sydney, Melbourne, Adelaide and Perth to various international destinations, with the opportunity to take a stopover in Doha and enjoy a complimentary city tour.
Honolulu: Aloha Hawaii
You'll understandably be itching to get to mainland America, but how about ticking Hawaii off your bucket list on the way? This collection of rugged islands forms the USA's 50th state, but it's a world away culturally and geographically. Steeped in Polynesian tradition and boasting pretty-as-a-picture beaches, lush, volcanic landscapes, world-class surf and cascading waterfalls, Hawaii serves up enough active pursuits to suit even the 10 most gung-ho adventurers. The city of Honolulu on Oahu is the capital and main gateway to the islands. It's busy and bursting with art, music and nightlife.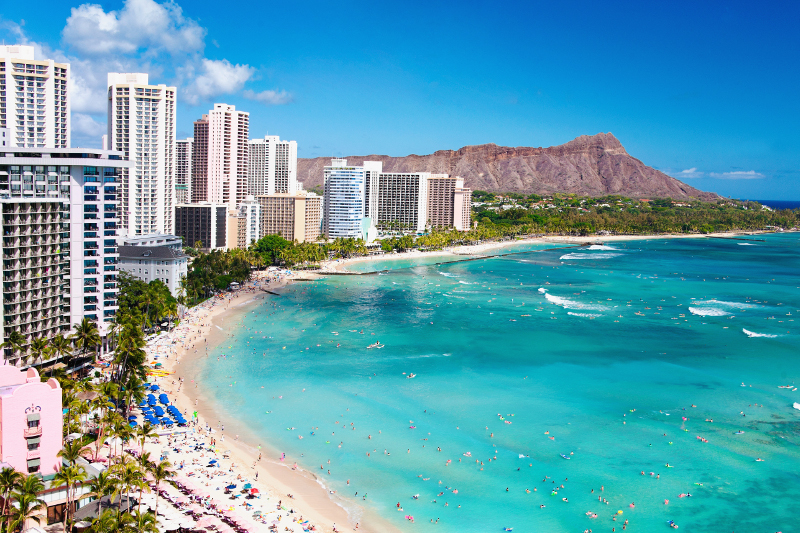 Famous Waikiki Beach lies to the south, offering a range of resorts and great surfing, while the memorials and museums of the WWII site Pearl Harbor are a moving reminder of the sacrifice made in the Pacific. Those with a little more time to spare can seek out Oahu's calmer side with treks in the mountains, fantastic snorkelling in Hanauma Bay Nature Preserve and picnics on the secluded white-sand beaches of the Windward Coast. Ah, Hawaii. 
How to get to Honolulu
Passengers flying from Sydney to the US with Virgin Australia partner, Hawaiian Airlines, can stop over in Honolulu.
Johannesburg: A Wild Layover
Take a break from your longhaul flight in Jo'burg and after a short connecting flight or a five-hour drive you could be lunching with lions by teatime in the world-famous Kruger National Park. All of Africa's remarkable 'big five' are here – buffalo, elephant, lion, leopard and rhino – along with hippos, giraffes, zebras and lots more. Stay in one of Kruger's tented camps or lodges, and take a game drive to discover the untamed beauty of the bush.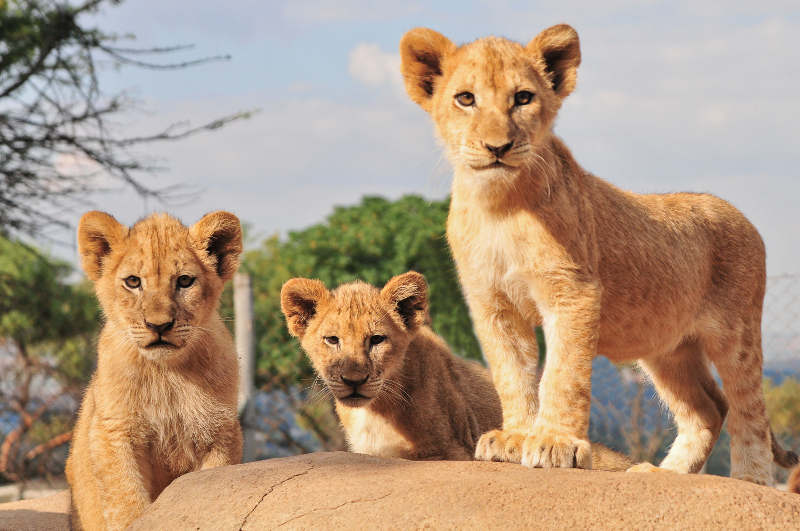 The Wonder Cave is a vast subterranean cavern at the Cradle of Humankind UNESCO World Heritage Site, just an hour from Jo'burg. Back in the city, check out Sandton for shopping, Melville for dining and dancing, and Newtown for arts, museums and cultural events, plus learn more about South Africa's past at the excellent Mandela House in Soweto, the former home of President Nelson Mandela, and the Apartheid Museum.
How to get to Jo'burg
Fly to Perth from multiple cities with Virgin Australia and connect with codeshare partner South African Airways to Johannesburg. Enjoy a layover in Johannesburg, en route to diverse destinations within the African continent.
Bali: Treasure Island
Nowhere shouts "tropical paradise" louder than the Indonesian island of Bali. Whether you're a culture vulture, beach bunny or surfer, this exciting stopover has plenty to offer, and even a short stay can be an unforgettable experience thanks to the kind-hearted, welcoming nature of the Balinese people, unique architecture, soaring volcanoes and deep-rooted sense of spirituality. It didn't get its nickname, the 'Island of the Gods', for nothing, you know!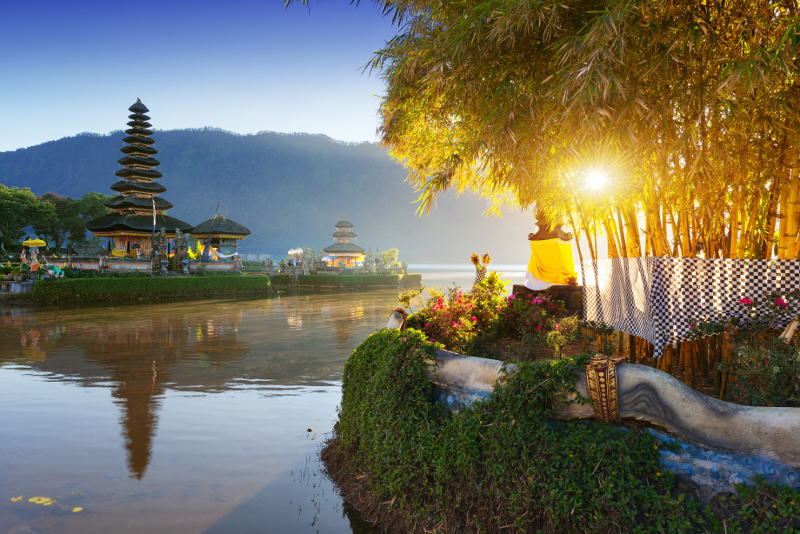 Visitors looking to catch a wave should head for the world-famous breaks of the Bukit Peninsula, with Balangan Beach and Bingin Beach two must-visits. The artsy town of Ubud is the perfect retreat for yoga lovers; it's alive with traditional dance and crafts, home to a mystical monkey temple and surrounded by lush rainforests, iconic rice terraces and shrines. Tear yourself away from the island's sandy beaches, which shift from powder white to volcanic black, and you'll be rewarded with stunning sights, including the distinctive temples of Tanah Lot, perched on an offshore rock, and Uluwatu, sitting high on a cliff with crashing waves below. Bliss. 
How to get to Bali
Garuda Indonesia offers flights from Sydney, Melbourne and Perth to multiple worldwide destinations, including a free stopover in Bali.
Other Travel Articles You Might Like...
Request an appointment with a Business Travel expert