1 May 2018
Planning a business power lunch or dinner and want to impress? Whether you're looking for show-stopping cuisine, a jaw-dropping location, or a discreet place to dine while discussing an important deal, there's an eatery for you. Read on for our top picks of the best restaurants in Melbourne where business is most definitely on the menu.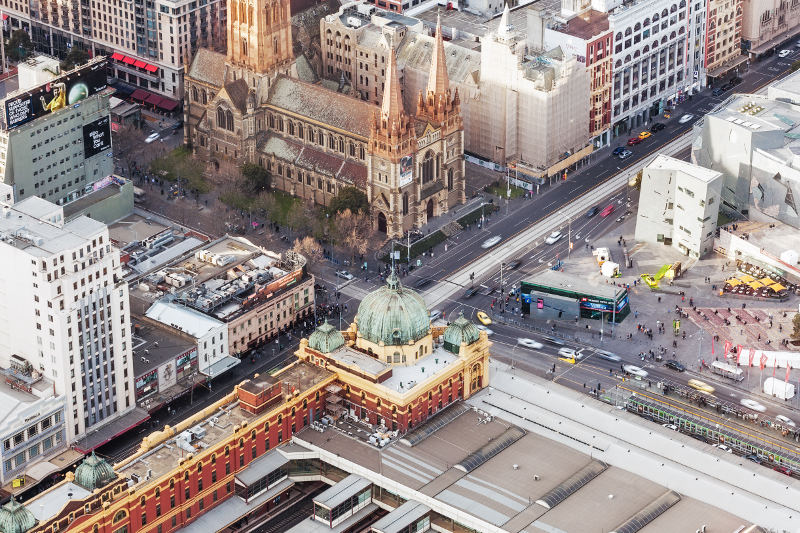 Higher Ground
One of the newest - and easily most stylish - additions to the city's dining scene, Higher Ground, is housed in a heritage-listed former Victorian power station. Its cavernous space and sky-high rafters (15-metres high, to be precise) prompt neck craning as punters walk through the door and natural light abounds from its huge arched windows. This is a space that could easily have been transported from an ultra-hip boutique hotel in London or Manhattan.
A long stainless steel bar spans the ground floor, overlooking which is a funky l-shaped mezzanine from where diners can take in the bustle in all its glory. Upstairs is another level - complete with its own barista station - where visitors can read or work, making it perfect for client meetings or business talk.
Wow-factor aside, the eating is great and similarly good looking, in fact, this place has developed cult following on Instagram thanks to its visually appealing foodie fare. And, best of all, whether you're after a business brekky, lunch, or dinner, Higher Ground is open all day.
Address: 650 Little Bourke St, Melbourne
Chin Chin
For a delectable meal with the added potential for a star encounter, then heading to one of Australia's most lauded eateries could be the answer. A perennial on the country's best restaurants lists for years, lunch or dinner at Chin Chin is a surefire way to earn extra business brownie points.
Since opening in mid-2011, the Asian-inspired, hipster restaurant has attracted a steady stream of crowds with hungry Melbournian foodies queuing almost every night of the week. But in this city of laneways where new eateries pop up (and often close) in rapid succession, curiously Chin Chin's popularity hasn't lessened, in fact, it has increased.
After a constant steam of press and an appearance on "MasterChef", the restaurant has become a must-try for visitors. And a very recent refurbishment - which has seen a new bar, new artwork, new unisex loos and an extra 14-plus dishes on the menu - has added more fuel to the publicity machine. Given this hype, it stands to reason that there had been a fair few celebs making their way to the Flinders Lane eatery, including superstar singer, Pink, model and actress - and now Mrs Murdoch - Jerry Hall, and Serena Williams.
For spice fiends, the signature 'scud city' jungle curry is a hot pick (literally).
Address: 125 Flinders Lane, Melbourne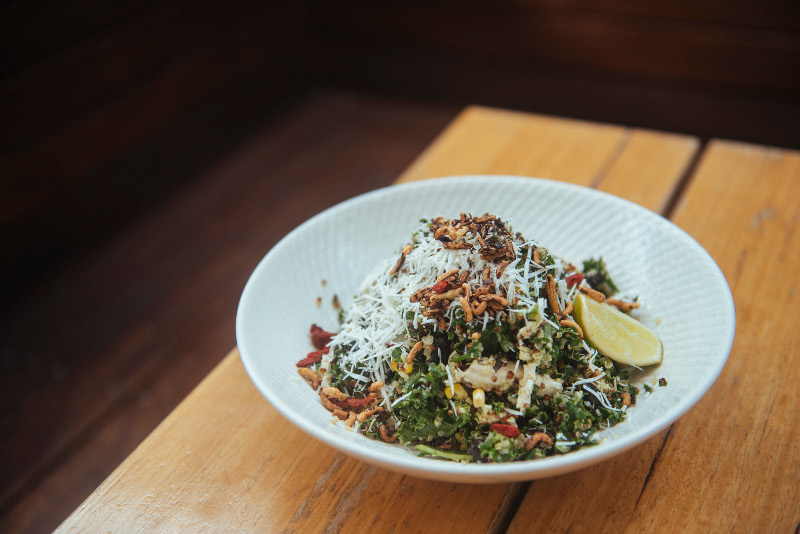 Vue de Monde
For Melbourne's ultimate meal with a view, you can't got past Vue De Monde.
Relocated seven years ago to its current location on the 55th floor of Melbourne's iconic Rialto building, this is the place to go to impress. Slickly designed with a muted colour palette and offering views overlooking the bustling CBD below, the modern-Australian eatery is helmed by A-list chef, Shannon Bennett and has received both national and international acclaim.
However, its killer view and lofty gourmet credentials come with an appropriately large price tag. A multi-course meal starts at $200 and then there's the six and ten course degustations, which will add up to the cost of a weekend getaway. But then again, if it's on the company credit card, who's counting?
Address: Rialto Towers, 525 Collins St, Melbourne
The Press Club
The brainchild of another celebrity chef - this time George Calombaris of "Masterchef" fame - The Press Club is in its second incarnation, having been downsized in 2013. Now comprising just 10 booths, the intimate space is glamour-filled with a luxe aesthetic of metallic shades, mirrors and leather. And while its interior may have changed, the style of its cuisine hasn't. Still paying homage to George's Greek heritage, the ever-evolving menu fuses traditional Hellenistic dishes with new, experimental techniques.
A fixed-price menu means no surprises come bill time and there's multi-course options for both lunch and dinner, ranging from two to eight. Plus, its CBD location make it an easy hop and a skip back to the office.
Address: 72 Flinders St, Melbourne
Cumulus Inc
Whether breakfast, lunch or dinner, this is an ideal venue for wheeling and dealing.
A fusion of art gallery and restaurant, this Flinders Lane art and fashion precinct staple has been a go-to since opening its doors in 2008. Serving up acclaimed fare - yummy share plates are its speciality, including freshly shucked oysters, charcuterie boards, and roast lamb - the restaurant can cater to private parties in its 'Wine Room'. Plus, for larger private events there's the Arc One Gallery, in which you and your clients can wine and dine while taking in works from some of Australia's most important contemporary artists.
Address: 45 Flinders Lane, Melbourne
Rockpool Bar & Grill
Quality steak restaurants and business meetings go hand-in-hand. And the best marriage of the two in Melbourne? Rockpool Bar & Grill.
An outlet of Neil Perry's lauded Rockpool chain, this contemporary, fine-dining steakhouse was designed for power lunching. Winning over execs for more than a decade, this luxe restaurant-meets-gentlemen's club attracts everyone from high-profile media types to bankers and everyone in between.
Renowned for its dry-aged, grass-fed, wood-grilled meats sourced from Australia's best producers, there's ample here for seafood-lovers too. And then there's the side dishes - a whopping 17 to choose from, from creamy potato and cabbage gratin, to lip-smacking onion rings; all paired with impressive wine list,
If you're trying to keep things on the down-low the venue have private rooms for secret business talk.
Address: Crown Entertainment Complex, 8 Whiteman St, Southbank
Other Travel Articles You Might Like...