14 January 2016
Words by Ben Stower
You've purchased the laptop, but you can't just walk around with it tucked between your mitts. The next logical step is selecting an appropriate laptop bag to make life easier when travelling for business and pleasure.
The key word is 'appropriate', as not every bag is designed to suit your laptop, lifestyle and needs. Here are seven important aspects to consider when deciding on the right one for you.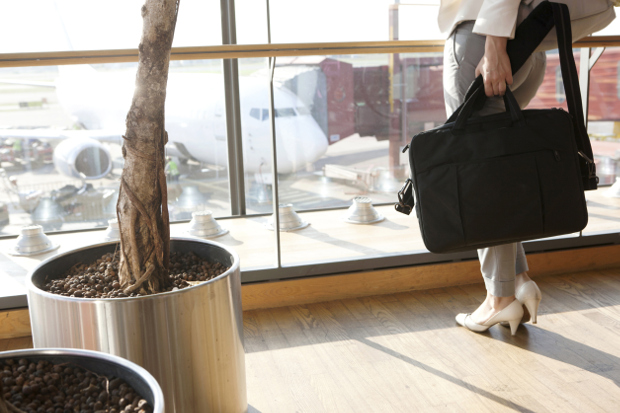 A laptop bag is a regular travel luggage item (Image: Getty)
1. Size
This seems an obvious place to begin, but many travellers fail to recognise the importance of a well-sized bag. Be sure to measure your laptop and find a bag that has similar dimensions.
Too small and your laptop won't fit, but too large and your laptop will slide around and potentially get damaged. You've got to follow the Goldilocks mentality and find one that's just right.
We prefer a bag that's slightly bigger than the laptop, which provides a snug fit but doesn't require minutes of shifting to squeeze in the computer.
2. Your Lifestyle
Different lifestyles require very different laptop bags. Those who are walking to work each day don't require as many features as a frequent business traveller.
If you're one of the latter, we recommend finding something secure, easy to carry and resilient – travel delivers its share of bumps. The following three features provide the perfect starting point:
Shoulder strap and handles
Thick padding
Locks
Depending on your style, a messenger-type bag might be preferable to a backpack. The former is better for professionalism during business meetings and events, while a backpack can make navigating a busy airport easier.
You can also opt for a laptop sleeve if you plan on sticking the entire package in another carry-on bag.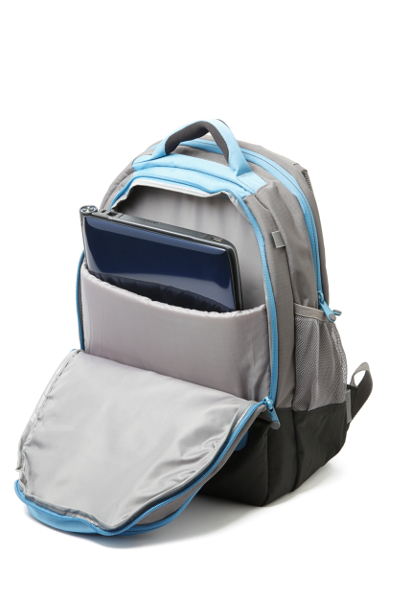 A laptop backpack is a better option for some (Image: Getty)
3. Comfort
Transporting your laptop shouldn't be an arduous task and opting for a bag with shoulder straps isn't enough.
Make sure the straps are well padded and adjustable. If it's a messenger bag it should also have handles for easy retrieval from airport security screening.
A backpack should not only include padding on the straps, but also on the part that presses against your back. This helps minimise how much you can feel the items inside and stops pain developing in your spine or muscles.
---
Need carry-on too? How To Decide On The Best Carry-On Luggage
What did you miss? Top Business Travel Trends Of 2015
---
4. Storage
Is the laptop bag going to function as part of your primary luggage? If so you'll want to select one with additional storage compartments for work accessories such as documents, USBs, business cards, phone etc.
The best bags feature multiple pockets on the inside and outside – mesh, zipped and other varieties – with set areas for specific items. Some bags also include a hard-shell section for storing breakables such as sunglasses.
Make sure the bag has one main compartment for your device, a secondary area for books and papers, and various-sized pockets for your key items. How many depends on how much you take travelling.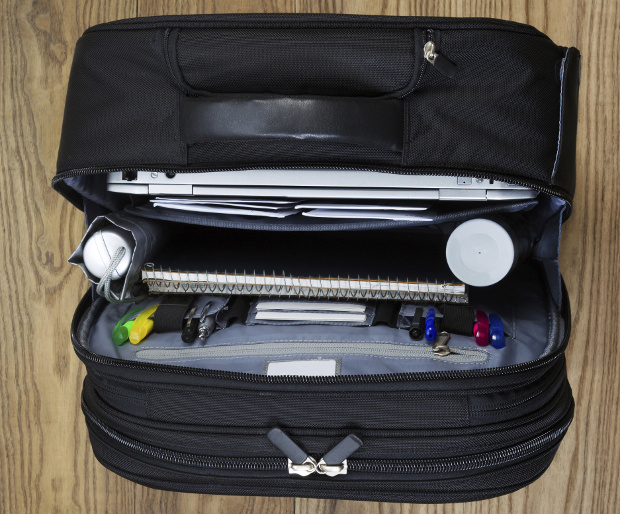 Not all laptop bags are equals when it comes to storage (Image: Getty)
5. Quality
Paying a little more for a better quality bag is rarely a bad idea seeing as its protecting a very expensive piece of technology and maybe even your phone, PDA or tablet. You also want your bag to last through regular usage.
The main elements that need to be of high quality are:
Zippers - Durable metal zips are crucial to longevity. A broken zip renders the entire bag useless.
Fabric - External fabric should be hardy and water-resistant, while internal fabric should be soft, but firm such as neoprene or faux-felt.
Compartments - Additional pockets for carrying a tablet or phone should be scratch resistant.
Padding - It's possible to have too much padding, as this will make your bag quite heavy. Padding should be utilized intelligently, keeping the necessary items safe without weighing you down.
6. Camouflage
We're not talking about a Woodland army exterior, but rather a bag designed to not look like a laptop bag. Although not a necessity, this is one consideration for business travellers who appreciate extra security.
Laptop bags are an easy target for thieves, so many designers now include all the trimmings of a laptop bag in a more generic item of luggage. New designs such as distressed leather satchels, canvas bags and ladies handbags or totes make for excellent choices.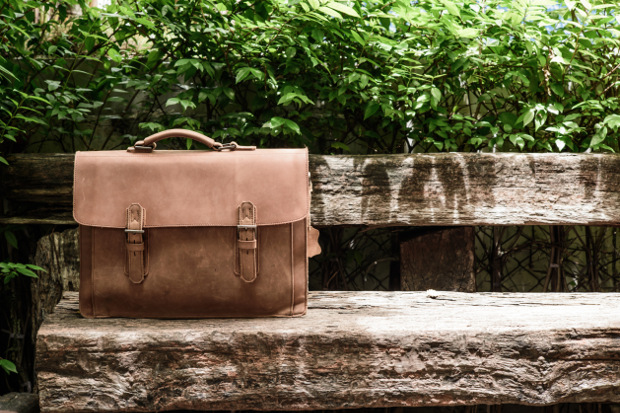 A leather bag doesn't give the impression of containing  an expensive laptop (Image: Getty)
7. Functionality Or Appearance
Many of the best laptop bags aren't much to look at, while those beautiful pieces of luggage fail to provide the same level of protection and storage capabilities.
The best of both worlds will incur considerable costs, so many travellers are forced to lean more to one side.
It's up to you whether functionality or appearance is more important. The former has already been covered in this article, but for the latter there are numerous designs out there to pick from.
Leather satchels, colourful totes, formal briefcase-esque bags and entire suitcases with wheels are some of the available options. In the end, a laptop bag is something you'll probably be using at least five days of the week, so make sure it's something you love inside and out.
Other Travel Articles You Might Like...