6 November 2015
Words by Ben Stower
Part two of the Domestic Airport Transport Guide looks at the various options travellers can utilise in getting to the airport in Melbourne and Perth.
If you're in Brisbane or Sydney, refer to part one and for all other cities, keep an eye out for the upcoming guides.
Melbourne Airport Tullamarine (MEL)
SkyBus
Melbourne's SkyBus is an inexpensive and easy means of travelling from the CBD to Melbourne Airport. Running 24/7, 365 days a year, the buses depart from Southern Cross Station in the city every 10-20 minutes.
Expect an average trip time of 20 minutes off-peak and 30 minutes during peak times, with adult tickets costing $18 one way.
Catering to business travellers, every SkyBus features free Wi-Fi and bulk purchase discounts for corporate clients. You can also organise multi-use corporate travel cards for frequent travellers.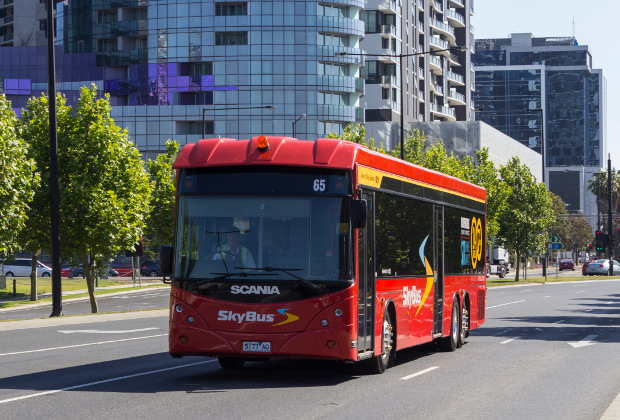 Image: Liam Davies
Taxi/Uber
Although not the cheapest option, a taxi to Melbourne Airport is more convenient than lugging your bags to a bus station. Most hotels are happy to call and organise for the cab to pick you up right outside the front door, often doing so the night before your flight.
Depending on traffic, a taxi to the airport from the CBD will take 20-40 minutes, but give yourself a solid hour during peak times. There's a taxi rank located directly outside every terminal, making this a door-to-door service.
Fares range from $55 to $65, but you can employ ride sharing with coseats.com to significantly reduce the cost by travelling with other flyers.
If you prefer to ride with Uber, expect a similar journey length and cost (about $48 to $64) for an uberX and between $101 and $130 for an UberBLACK. Confirm that your company accepts Uber receipts as an expense claim before booking.
Shuttle Bus/Public Transport
There are a number of shuttle buses servicing Melbourne Airport from practically all areas of the city. This includes the Greenbus express service for $14 one way, leaving from Queen Street, Flinders Street and Southern Cross Station.
Public bus number 478, 479, 500 and 901 can all be caught from around the city using the myki travel card. Expect a longer travel time (70-90 minutes), but you'll only pay about $10. Buses stop at Terminal 1 (Qantas and Jetstar).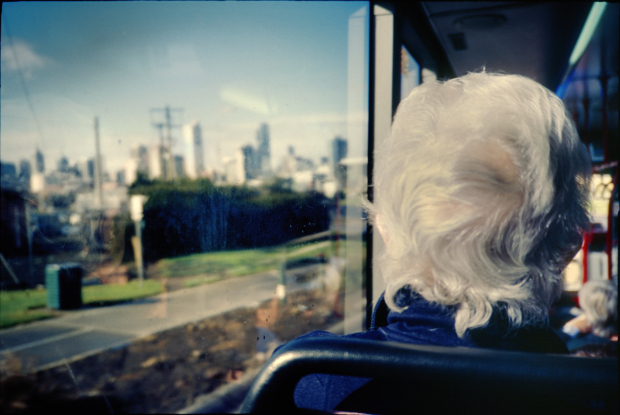 Image: Getty
Car
If you're driving your own vehicle to the airport, there are a number of cost-effective options. Parking for up to three days is available at the terminals from $59. Leave about five minutes of walking time.
Passengers travelling for longer will need to use the off-site parking, which includes 7-day (from $48), 15-day (from $82) and 21-day (from $99) options. A free courtesy bus takes you the rest of the way in about five minutes.
Helicopter
If for some reason you're running late – slept through your alarm etc. – and find a briefcase full of cash, it is possible to jump in a helicopter at South Wharf and fly to the airport in about six minutes. A one-way flight costs $274 per person.
---
Love to shop between flights? Shopping On The Fly: The Best Airports To Shop
Don't miss a beat. Life Hacks: Grooming To Go For Men
---
Perth Airport (PER)
CONNECT
Departing from five locations around Perth city, including Kings Perth Hotel and Wellington Street, the CONNECT airport shuttle drops you at the front door of Terminal 3 (Jetstar and some Virgin and Qantas flights).
One-way tickets cost $15 for the 60-minute trip. You'll need an additional 15 minutes for the complimentary terminal bus if you're flying out of Terminal 4 (Qantas) or Terminal 2 (Tigerair and Virgin).
The shuttle runs every day of the year with one an hour from 5.40am to 22.15pm (4.35am on weekends and public holidays).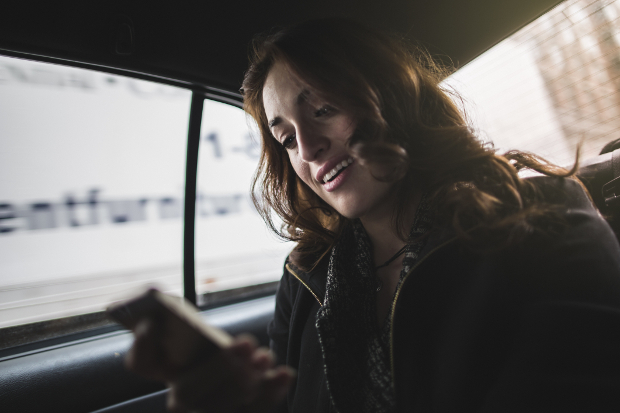 Image: Getty
Taxi/Uber
A taxi to Perth Airport is relatively inexpensive compared to other cities. If you're leaving from the CBD, you can expect to pay about $38.
You're paying for the convenience of being dropped off right outside your terminal at one of the covered taxi ranks and the shortened travel time of about 30 minutes depending on traffic.
Likewise, an Uber ride from the CBD will reduce travel time significantly and cost between $30 and $40 for an uberX, or $67 and $86 for an UberBLACK.
Public Transport
Perth has a number of buses servicing the airport's terminals including the 380 service, which runs seven days a week to Terminal 1 and 2. You can also catch the 37 and 30 to Terminal 3 and 4. Give yourself about 60 minutes for travel time and expect to spend around $4.50.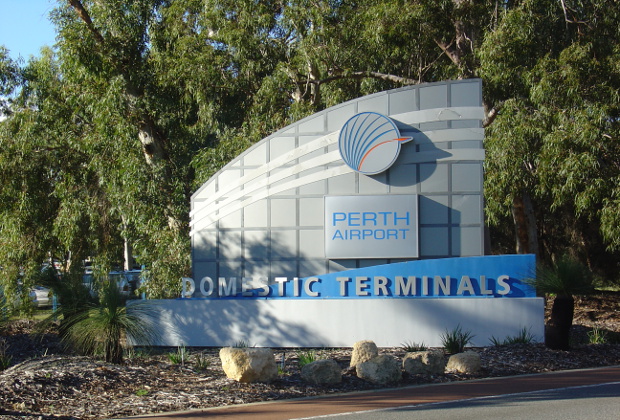 Image: Wikipedia
Car
Parking at the airport is affordable and convenient with a number of options for travellers. Short-term parking, about a five-minute walk from the terminals, starts at $90 for one to two days.
A much cheaper option is long-term parking, which ranges from $24.50 for one day to $122 for eight days (longer stays available). You will need to catch the free shuttle bus to the terminals, which runs every 10 minutes.
Fast Track Business Parking is the most expensive of the three ($114 for one to two days), placing you within a one-minute walk from Terminal 3 and 4.
Other Travel Articles You Might Like...
Request an appointment with a Business Travel expert