5 May 2016
Words by Carlie Tucker
According to 2015 statistics, the air transport industry has improved baggage handling by a whopping 61.3% since 2007 worldwide. Thanks to a strong investment in technology and automated systems, the chances of arriving at a destination to find your bag missing has drastically reduced. Every once in awhile, though, it still happens and it's a sure fire way to kick any business trip off on a bad note.
Before you get too worked up over the prospect of going sans baggage for any amount of time, keep in mind that in most cases it will be returned to you within a few hours. Though, there are a few steps to take to ensure the situation is handled correctly.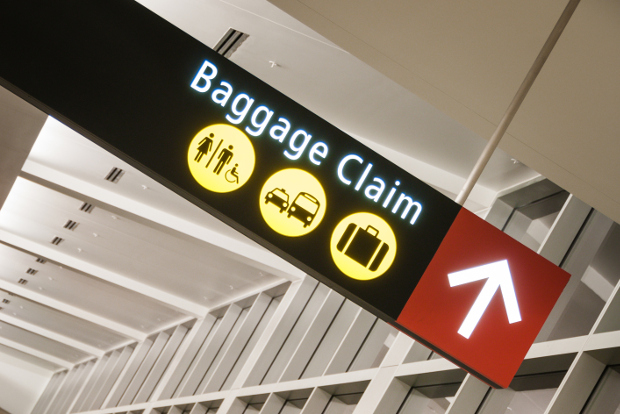 Step 1. Report It
Once you've noticed your bag is definitely missing, it's essential to report it before you leave the airport. Find the baggage services desk for the airline you flew with and let them know about the situation. If you're flight itinerary included multiple airlines, you must check with the baggage services for the airline of your last flight. 
Keep in mind there are time limits on reporting delayed, lost or damaged luggage so it's best to contact your airline as soon as possible. For example, Qantas dictates that all baggage issues must be reported in person or in writing within three and seven days of the damage to or loss of checked baggage on domestic and international flights respectively.
When reporting your bag missing, insist the airline take a report, even if they let you know that it will be on the next flight. You want to make sure you have an official written record of your lost luggage should anything go awry. You'll have to provide your contact information and a description of the missing bag. It's best to be as detailed as possible, including the size, brand and any distinguishing features (colour, unique name tags, etc). And don't leave without a reference number and contact number for baggage services.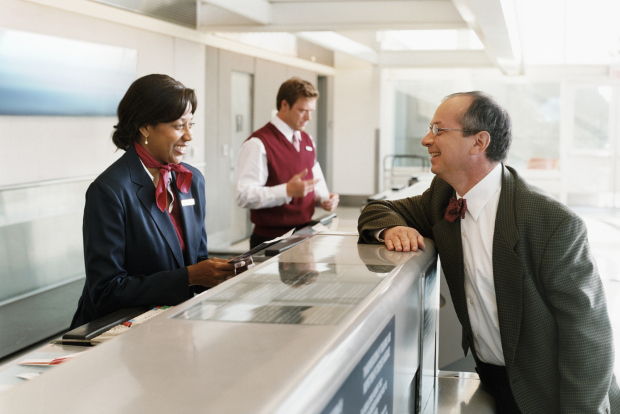 Step 2. Negotiate, Negotiate, Negotiate
Once you've reported your luggage lost, speak to baggage services about their policy on covering any costs you may accrue while you wait for your bags.  If you're only going to be without your bag for an hour or two, chances are you're just going to have to chalk it up to bad luck and move on. But, if you're going to be without for 24 hours or more, many airlines will provide some compensation to cover the costs of the essentials.
Keep in mind that policies will differ across airlines in this area. Some may provide a care pack of the essentials to get you through a day. Others have authority to provide some compensation on the spot to cover your costs. Some will agree to reimburse you a set amount if you provide receipts. It depends on the situation and what service personnel have the power to provide. Politely discuss your situation and your needs. Don't be afraid to ask for more  if you need to, but do remember to be realistic. As frustrating as it may be, the airline is there to help you and will do what they can.  
It's also important to discuss the return of your bag. Though it is rare, some airlines will expect you to pick it up from the airport once it's arrived or cover the cost of it being delivered to you. Make sure you're clear on the airline's policies. Discuss your options and politely negotiate a solution that best suits your needs. 
---
Looking for tips to protect your bags? How To Protect Your Belongings When Flying
Or how you can skip checked baggage for good? How To Pack A Carry-On Like A Pro
---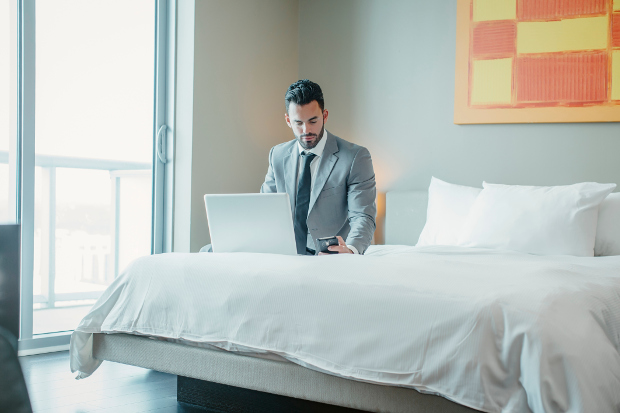 Step 3. Be Patient But Don't Be Afraid To Follow-Up
Once you've left the airport having filed your report, the only thing you can do is wait. If you find the return of your baggage is taking longer than advised, it's worth following up. That's not to say you should call every hour demanding to know where your bag is, but if you've waited a few hours over the expected delivery time, a quick call for an update is not unreasonable.
Many airlines will also offer online services to check on the progress of your delayed baggage report, so if you have access to a computer, it's worth looking up your reference number to see if there are any available updates.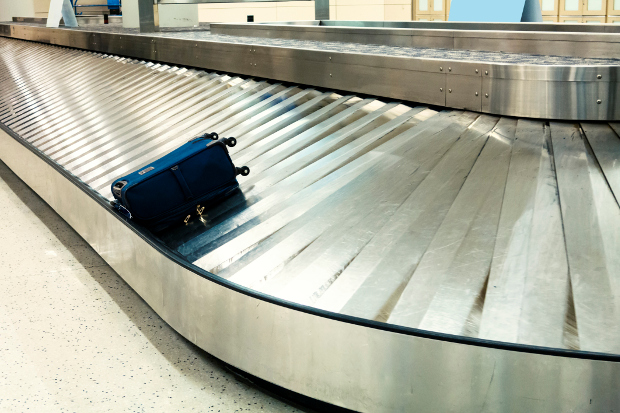 Step 4. File A Claim
If your baggage is well and truly lost, you'll have to file an official claim with the airline so they can reimburse you for your loss. The time frame on when an airline considers your luggage lost differs, so make sure you brush up on this when you initially report it missing. For example, Qantas considers luggage lost if not returned after 21 days for domestic and international, while Virgin Australia considers luggage lost if not returned after 21 days domestic and 7 days international.
Filing a claim must be done in writing (most airlines will offer access to their claims form on their websites) and involves providing a few details. This includes your details, the reference number you were given when you reported the bag lost and all the details of your flight itinerary. You'll also have to provide a detailed description of the bag, its contents and the monetary value of your missing items.
The maximum amount payable for lost checked luggage on domestic flights is roughly $1,600. That's not to say you'll actually get that much when you submit your claim though. The value of your items will be determined based on their value at the time of the claim, taking into account wear and tear. Processing times on lost luggage claims can vary, depending on such circumstances as the complexity of your claim and time of year it was submitted.
In many cases, seeking compensation through your travel insurance is a better option. Though, be sure you read the fine print on your insurance to ensure you're covered for checked luggage lost while in the care of the airline. 
Images courtesy of Getty
Other Travel Articles You Might Like...