31 August 2015
Words by Ashton Rigg
Assembling any kind of 'best coffee in Melbourne' list is just asking for trouble. In a city that is widely considered the coffee capital of the nation, a good cup of joe is not difficult to come by. Still, there are some clear frontrunners in the race to keep Melbourne's veins pumped with caffeine.
For businesspeople in Australia's most liveable city (congratulations for taking out the title YET AGAIN Melbs), here are 10 Melbourne cafes perfect for wooing out-of-town clients, so chosen for their outstanding coffee, unwavering popularity and fancy fit-outs.

Cup of Truth
12 Campbell Arcade, Melbourne CBD
If you subscribe to the worldview that time is money, Cup of Truth buried beneath Flinders Street is your place for good coffee to-go. This hole-in-the-wall doesn't cater to malingerers who want to set up camp with a laptop for three hours, but it is a well-oiled machine that churns out 10/10 coffee every time. Take your clients here to show them a side of Melbourne only a local would know. 
Manchester Press
8 Rankins Lane, Melbourne CBD
Catching up with out-of-town associates? You're probably going to want to show off the best of Melbourne's laneway culture, and Manchester Press is a place to do just that. Hidden at the end of Rankins Lane, Manchester Press has a whitewashed warehouse feel and is a surefire spot to impress Gen Ys – especially with some on-trend latte art and tasty, toasty bagels.
Krimper
20 Guilford Lane, Melbourne CBD
Krimper is almost painfully cool. With exposed brick and plenty of rustic charm, this Guilford Lane cafe is a perfect place to flaunt Melbourne's current cafe culture to your inter-state visitors. The baristas here come with a strong pedigree and craft some interesting beverages, including a two coffee black-and-white combo, batch-brewed filter coffee, and 10-hour cold brew served over ice.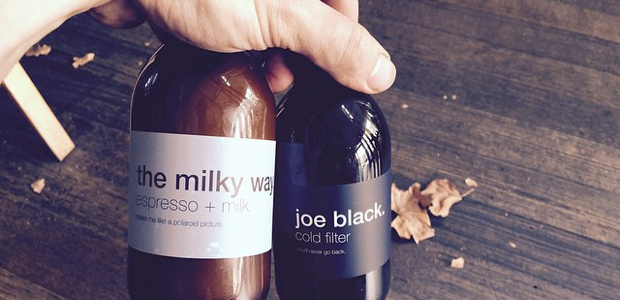 Auction Rooms
103-107 Errol Street, North Melbourne
Designed as something of a theatre for coffee roasting and sipping, Auction Rooms is a true standout among North Melbourne cafes. Taking out the top honour as Melbourne's best cafe in 2013 is no mean feat, but Auction Rooms lives up to this lofty reputation with their rotating roasts, small-batch filter coffee and pure iced espresso. 
Proud Mary
172 Oxford Street, Collingwood
Hardcore coffee lovers, welcome to the mothership. While an army of cafes right around Melbourne proudly grind Proud Mary beans, it all started at this Collingwood locale, which today sets the benchmark for the city's coffee. The wholesaler/retailer pours some of the best coffee in Melbourne, if not Australia, with house blends, single origins, and a variety of techniques. French press, anyone?
The League of Honest Coffee
8 Exploration Lane, Melbourne CBD
The League of Honest Coffee has nothing to hide; this caffeine showroom lets their brews do the talking. The bright interior with pops of green is welcoming and friendly, and has been described as more 'mature' than its siblings Padre Coffee in South Melbourne Market and The Brunswick East Project. If you and your associates are feeling particularly adventurous, split a Chemex filter coffee.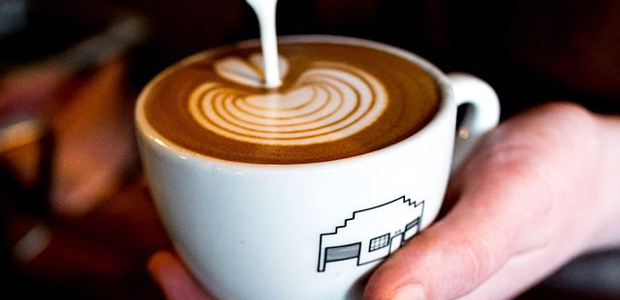 St. Ali
12-18 Yarra Place, South Melbourne        
Coffee excellence is the name of the game at St. Ali. Taking residence in a South Melbourne warehouse, St. Ali is championed by a world number one barista and a founder who has come to be known as a coffee pioneer in Australia. You'll find a colourful cross-section of Melburnians at St. Ali, making it the ideal setting for a power lunch with both locals and visitors.
Fifty Acres
65 Bridge Road, Richmond
For a relaxed chit-chat with business associates, look no further than Fifty Acres in Richmond. The beautifully minimalist cafe is perfect for coffee, tea and hot chocolate drinkers alike. Coffee purists will be pleased to hear there are two distinct espresso blends – one for milk coffee, one for black – plus some exploration of pour over, which is a much gentler brewing method. 
Puck Specialty Coffee
87 Palmeston Crescent, South Melbourne
There's one word for good coffee in South Melbourne: Puck. The passion of Vince and his team of baristas comes through in every cup. Puck goes well beyond the standard flat white, with v60 pour overs, Aeropress and cold-drip on offer for serious coffee connoisseurs. Consistency is a highly undervalued quality but, as Puck prove, is an essential ingredient for any good coffee shop.
Espresso Room
410 High Street, Northcote
While Melbourne's CBD is a sea of suits 9–5, the reality is business is not confined to the city centre. Northcote cafe The Espresso Room has a philosophy all about the bean. Business partners Nick and John own a coffee plantation in Mexico, sourcing beans from here and farms in South America to create their seasonal blends. The space is light and casual – perfect for candid conversations. 
We've compiled this top 10 from the long list of cafes suggestions from our friends at Smudge Eats. If you want to know more about good coffee and great eats in Melbourne and around the whole country, check out Smudge Publishing's beaut range of coffee table books!
Other Travel Articles You Might Like...