16 March 2022
It's been a long two years for cruise lovers, but finally we're here – cruising in Australia is back!
The Australian Federal Government will lift its ban on international cruise ships arriving and departing from Australian ports from 17 April 2022.
So, what's changed in terms of COVID-19?
Passengers are required to be double vaccinated and undergo an enhanced process for pre-arrival reporting and identification of COVID-19 risk via questionnaires.
Additional state and territory public health requirements may also apply, and these are still being finalised at the time of writing.
Most cruise lines have their own set of post-pandemic protocols calling for things like pre-embarkation Covid testing and proof of vaccination.
These cruise line protocols also include safety measures such as: ensuring all crew are fully vaccinated; fewer guests on board; ventilation systems with improved filtration; enhanced sanitation throughout the ship; and capacity for on board quarantine if required.
Then of course there's all the post-pandemic entry requirements issued by the host governments' health authorities of all the ports of call along the way.
While the resumption of cruising is exciting, before you embark on a cruise holiday we suggest you check out the latest government advice at Smartraveller.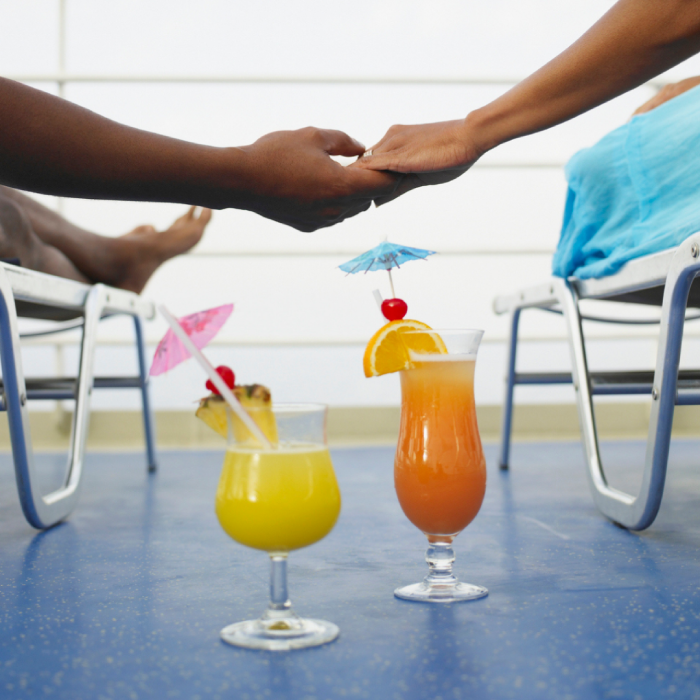 Because your cruise ship can take you to many ports in numerous countries, keeping up with government health authorities' ever-changing requirements around vaccination certification, COVID testing and travel health insurance can make for choppy waters.
So, for smooth sailing through all the red tape, it pays to book your cruise through a travel agent. We can unravel all these travel complexities for you and offer you advice to assist with choosing the best cruise for you.
Can I book a cruise now?
Absolutely! A host of cruise lines have been offering cruise deals and itineraries for 2022 and 2023 for several months already as they've been anticipating Australia's lifting of the cruise ban for some time. Keen cruisers have been snapping these deals up, so the time to book a cruise is now!
---
RELATED: Why Cruising Norway Is One Of The Best Experiences Money Can Buy
---
What cruises are available?
The upshot of cruise deals steadily selling is that there's a variety of cruise lines and cruise types to choose from. Here's a selection:
P&O Cruises
P&O resumes cruising in Australia from 31 May 2022 with a 4-night roundtrip sailing from Sydney to Brisbane, where it will dock at the city's new terminal on 2 June. The cruise line has also scheduled a selection of roundtrip Australian sailings from Adelaide, Melbourne and Brisbane this year.
Covid Protocols
All guests 12 years and over must be fully vaccinated at least 14 days before travel and present a negative PCR test taken within three days of embarkation. Unvaccinated children aged 2 - 11 years just need to return a negative PCR test. P&O recommends that all guests eligible for boosters should have them.
Princess Cruises
Princess resumes Australian cruises from September this year, with a South Pacific cruise from Brisbane and shorter cruises from Sydney in October and a New Zealand cruise from Adelaide in December.
Covid Protocols
Guests must be fully vaccinated at least 14 days before travel and present a negative PCR test taken within three days of embarkation. Princess highly recommends those eligible for boosters have them at least seven days prior to embarkation. Princess's "MedallionClass" lets guests decide the level of interaction and physical distancing they wish to have with other guests and crew.
---
RELATED: Quiz: What Kind Of Cruiser Are You?
---
Carnival Cruises
Carnival cruises return to Australia in October 2022, offering short out-to-sea-and-back "samplers" from Sydney and voyages departing Brisbane that take in the Queensland coast and the Great Barrier. Sydney to New Caledonia cruises resume from December.
Covid Protocols
All guests must complete pre-cruise vaccine attestation and update their contact information at Carnival's website. To be permitted on Carnival's vaccinated cruises, guests must have received their final dose of a Covid vaccine at least 14 days before their day of embarkation. Guests are also required to return a negative test taken within three days of sailing, or within two days if you're not fully up to date with any boosters you're eligible for. All guests on back to back international cruises must be tested between voyages regardless of their vaccination status. Unvaccinated children under five are permitted on vaccinated cruises.
Celebrity Cruises
Celebrity is offering cruises departing from Australian ports later in 2022. These include 12- and 13-night cruises to New Zealand departing from Sydney from October 2022 and an 11-night cruise to the Great Barrier departing from Sydney in November 2022.
Covid Protocols
Guests must be fully vaccinated at least 14 days before travel and present a negative PCR test taken within two days of embarkation. Unvaccinated children 11 years or under may board, with all those aged over two years needing to present a negative PCR test taken within three days of departure. All guests must also complete a health questionnaire before boarding.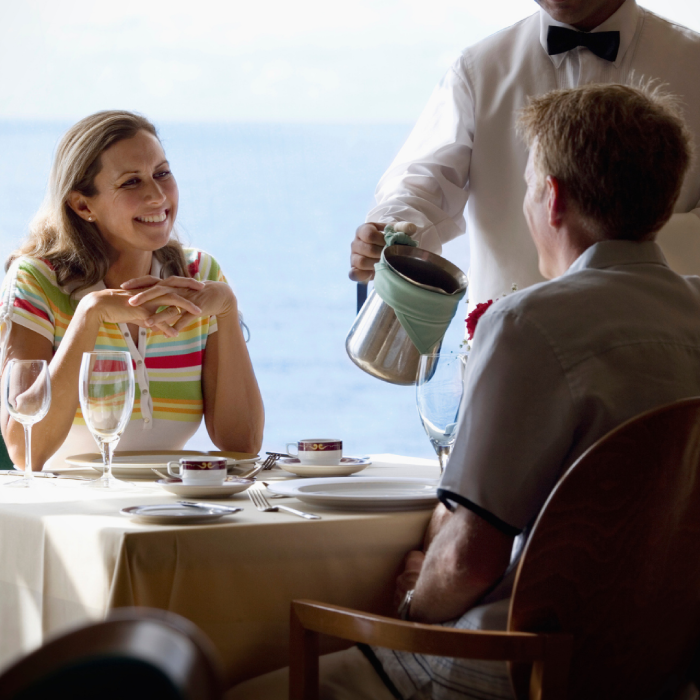 Cunard
Cunard offers 25- to 28-night Australian circumnavigation cruises from Perth and Sydney from November 2022. It's offering shorter cruises taking in Tasmania and New Zealand from December 2022.
Covid Protocols
Cunard currently has a vaccination policy only in place until April or May 2022 (depending on which ship you're on). Under this policy, guests of all ages must be fully vaccinated at least 14 days before travel. Because Cunard won't be sailing from any Australian ports before 7 November 2022, this policy no doubt will have changed by then.
Are you all decked out and ready to sail? Check out our cruisey deals here
Other Travel Articles You Might Like...