27 April 2018
San Francisco, a city constantly in flux yet each time you come back there's a feeling of the familiar no matter how long it's been. Returning to San Francisco is like running into an old friend and finding you both get along as though no time has passed despite a few more wrinkles here and stronger glasses prescriptions there, you can still feel the unmistakable kinship of this faithful city.
Whether visiting San Francisco for the first time or returning once again ready to discover more, there are many fantastic road trips to do in, around and from the city. There's also never been a more exciting time to visit the city than for the upcoming Rugby World Cup Sevens tournament which will happen from July 20-22.
The city will come to life with all of the world's biggest rugby fans descending and mixing with the buzzing locals who will be enjoying the summer months and the unusual 'rugby' football that has arrived in town (with gridiron being the more common football played in the states -though rugby is quickly becoming a new favourite).
So while you're planning your next stateside trip, here are a few of the best road trips to take whether you start or end up in San Fran at the end. You'll be kicking yourself if you don't see the nearby wine regions of Napa and Sonoma or the cute bay and seaside towns of Sausalito and Santa Cruz. But of course there's only so much time so take your pick from a few of our firm favourites below:
1. Yosemite National Park
The journey from San Francisco to Yosemite National park takes about 3.5 to 4 hours so a reasonably short trip but you would be best to spend a night or two at least staying in the vast surrounds of the Sierra Nevada range. Yosemite was the first national park in the USA to be protected in 1864 and ever since the idiosyncratic sequoia trees and famous lookout, Tunnel View are what has drawn most people here. But if you're fortunate enough to stay the night, looking up at the vast sheet of stars makes the park well worth a visit too. Highlights include Yosemite Falls, Half Dome monolith, Glacier Point and Tuolumne Meadows.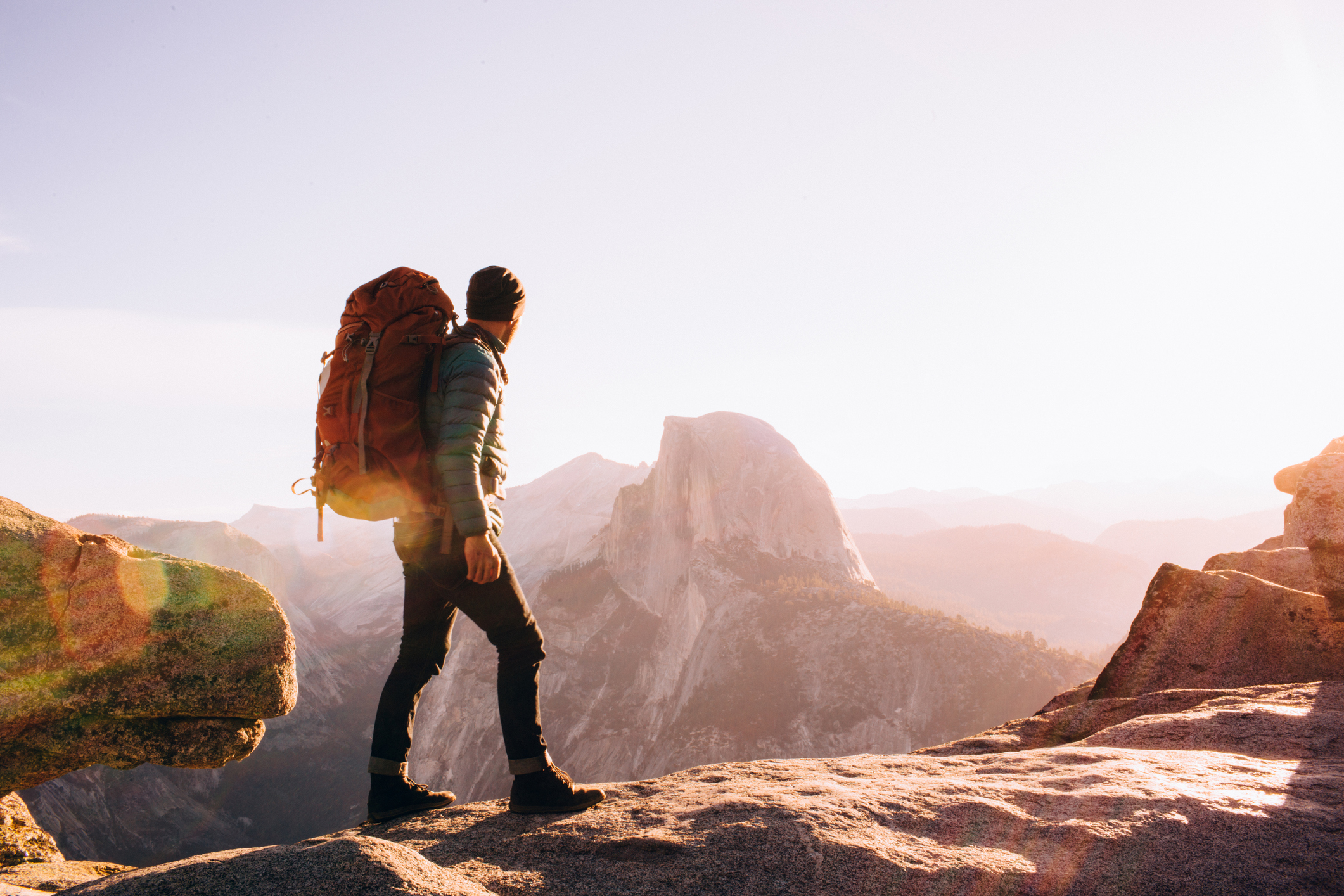 Hiker at Yosemite.
2. Pfeiffer Big Sur State Park
This 3 hour drive south of the city runs along much of the coastline, snaking along the picturesque Monterey Bay and across to the infamous Bixby Bridge - the world's highest single-span bridge. Big Sur is a popular trip for those wanting to get some iconic shots for their Instagram but more so for the diverse amount of nature and wildlife that can be spotted. From elephant seals, condors, bobcats, raccoons, skunks and migrating whales, there's so much to see. Not to mention the forest full of redwood, oak, sycamore, willow and maple trees.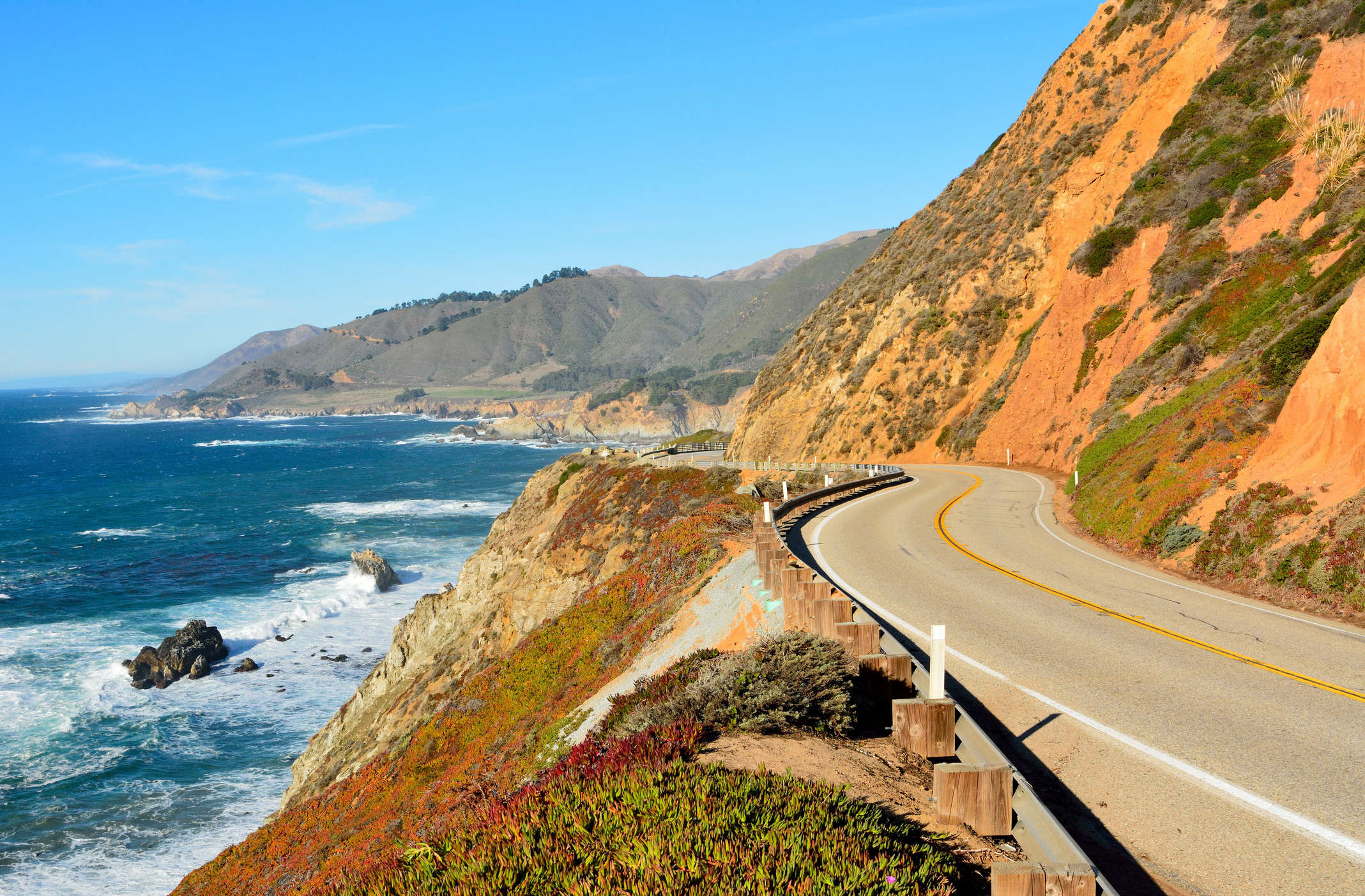 Highway 1 running along Pacific coast in Big Sur state parks in California.
3. Muir Woods National Monument & Sausalito
A super quick 40 minute hop, skip and a jump over the Golden Gate Bridge to the north of San Francisco is Muir Woods National Monument, famous for its old-growth redwood sequoia trees. Muir Woods is the perfect location for a hike, being close to the city but feeling miles away once you're in the thick of the forest with notable stops including Cathedral Grove Bohemian Grove and the otherworldly Pinchot Tree. A must not miss final stop is at  Marin Headlands for views of the Pacific Ocean, San Francisco skyline and Golden Gate Bridge.
On the way back to the city head to the quaint town of Sausalito, Bridgeway, the bay side main street offers beautiful water views and is a popular place to duck in to the local shops or have a bite to eat at one of the popular local eateries.
RELATED: 48 Hours in San Francisco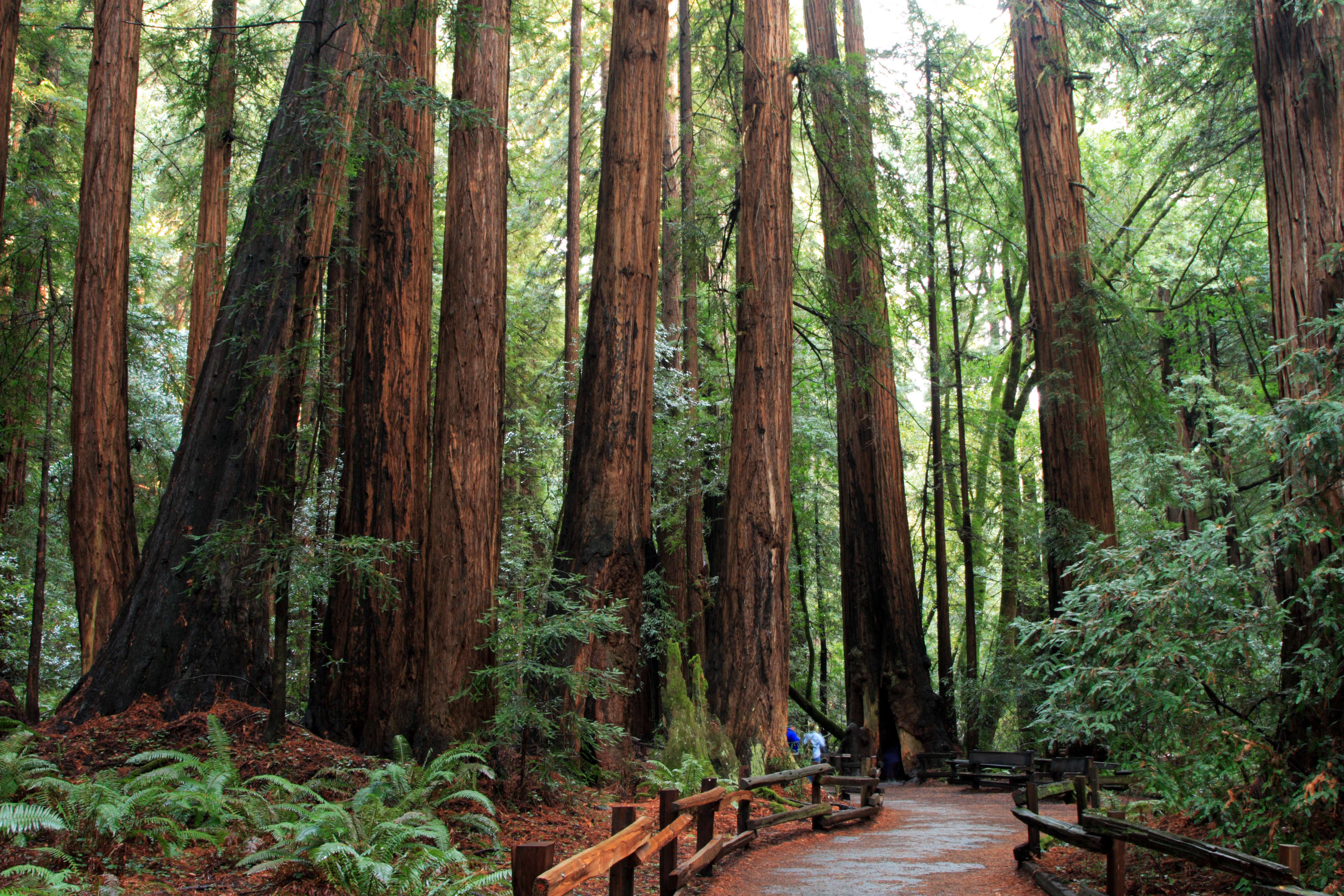 Muir Woods National Monument is located on the Pacific coast of southwestern Marin County, California, north of San Francisco and part of the Golden Gate National Recreation Area.
4. Napa Valley
Located just under two hours north of San Francisco, Napa Valley is known as the holy grail for wine lovers. Home to many of the USA's top wineries, it is also famous for its welcoming atmosphere and beautiful setting. Established in 1828, this fertile area is considered the premier wine growing region in the United States.
In order to take full advantage of the local tipple tastings it'd be a good idea to either take a tour or even stay a night or two at one of the wineries.
The added bonus of staying a few days is then you're able to discover some of the area's less well known attributes like the mud baths in Calistoga. Hundreds of years ago the native Wappo Indians used this area as a place of healing hence the mud baths. The various spas use local spring water and mud to create a unique and fun experience, making it the perfect  pit stop during a girls wine-tasting holiday!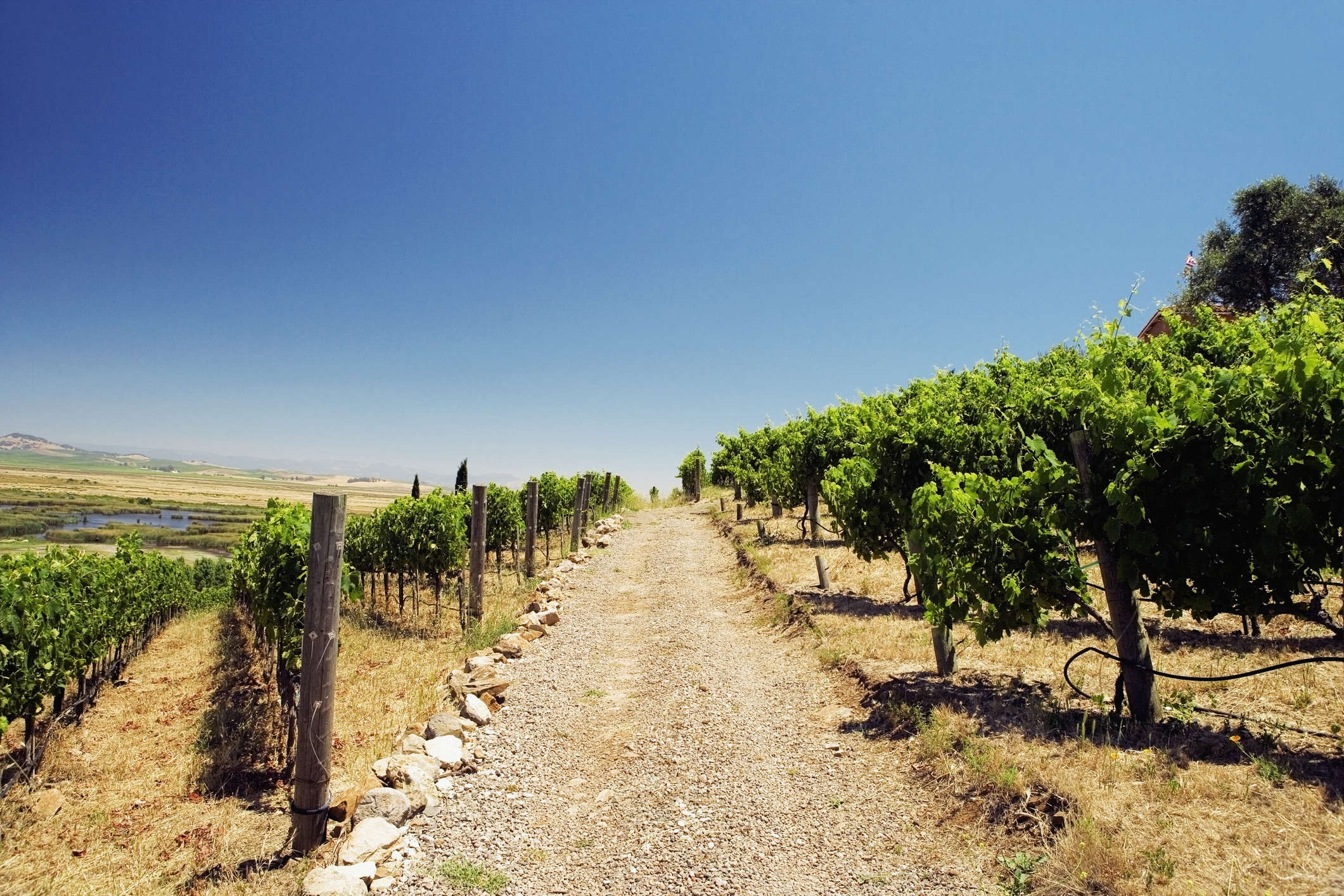 Panoramic view of a vineyard, Napa Valley, California, USA
5. Santa Cruz
Santa Cruz is the perfect day trip for the whole family and just under two hours from the city. There's so much to see in this laidback town, from the stunning Natural Bridges State Beach and Henry Cowell Redwoods State Park to the bustling and colourful Santa Cruz Beach Boardwalk, you will have plenty to keep the whole family entertained. The boardwalk is definite crowd pleaser and ticks all the right boxes with its classic all-American seaside amusement park. Entry is free and rides can be purchased individually. There's even free entertainment on the beach each Friday during the summer.

RELATED: Ski California: Powder Snow and Big Blue Skies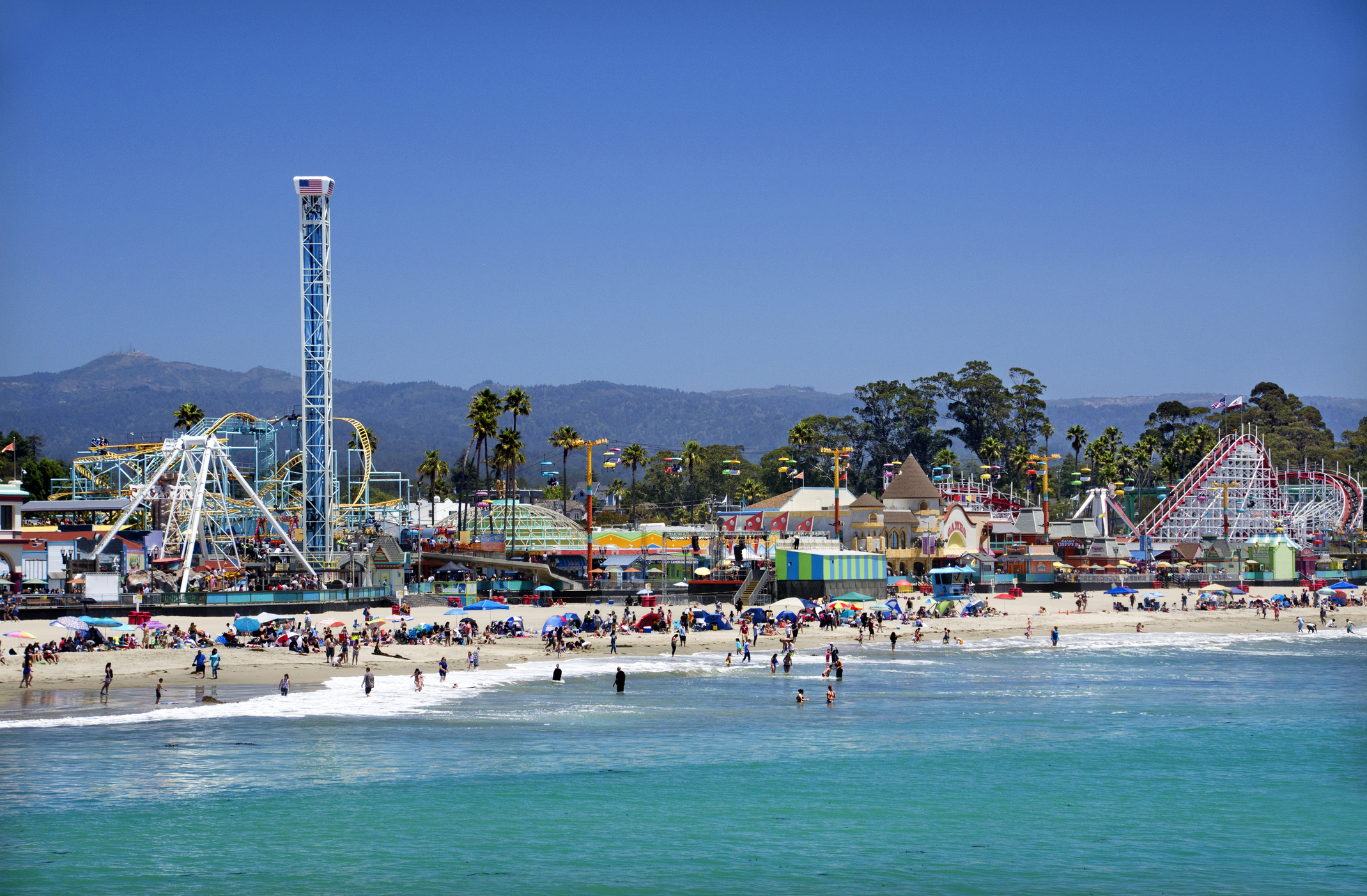 Santa Cruz beach boardwalk amusement park.
---
Ready to hit the streets of San Francisco now? Grab a hot California deal here, or click the banner below to see The 48 Hour Destination tv show. 
---

Other Travel Articles You Might Like...