8 October 2018
Perhaps unlike any other destination around the world, the streets of Los Angeles are just as famous as the sights situated on them.  There are several ways to traverse LA on holiday - hire a car, flag down a taxi or take the bus. But as you travel through this great city, remember that the distances are significant - so sit back and enjoy the ever-changing scenery along these famous thoroughfares.

Here are our top five famous streets in LA: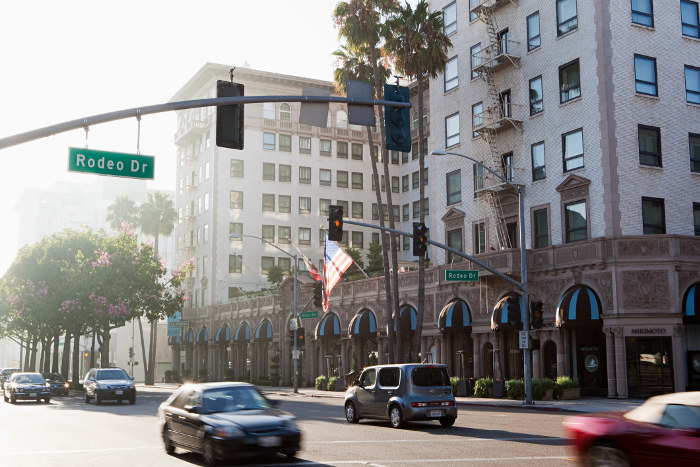 Rodeo Drive
Synonymous with opulent shopping and extravagant purchases, Rodeo Drive is a famous Beverly Hills street for a reason. For the ultimate in retail therapy head to the stretch between Dayton Way and Santa Monica Boulevard, where the world's greatest brands are featured. While you're in the area, the iconic Beverly Wilshire Hotel is on Wilshire Boulevard.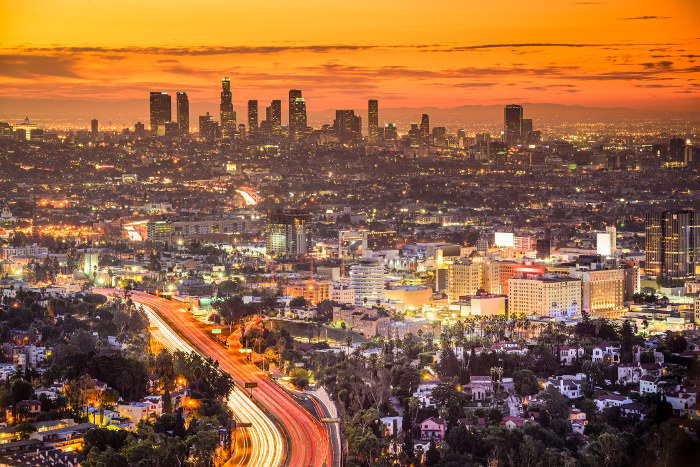 Mulholland Drive
Mulholland Drive made our list of famous LA streets for its role in a film of the same name starring Naomi Watts. Mulholland Drive weaves through the adjacent hills overlooking the metropolis and as such, the views from Mulholland Drive are spectacular. The street is also home to many household names – so celebrity spotters may appreciate joining an appropriate tour and taking to the Hollywood Hills.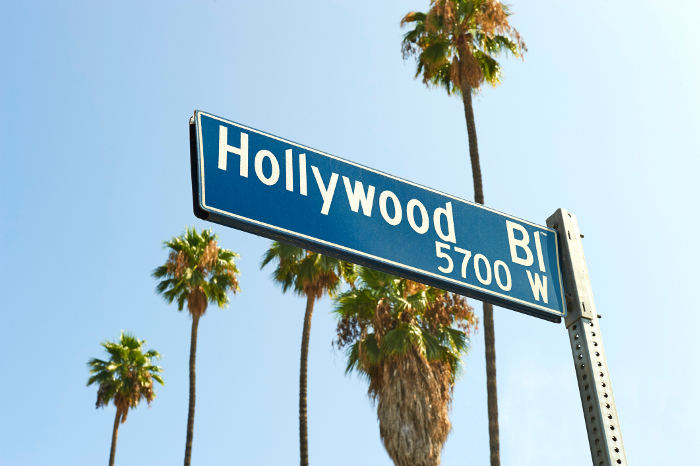 Hollywood Boulevard
Arguably the most famous street in Hollywood, the iconic Hollywood Walk of Fame, where 2,400 personalities are immortalised in a pavement star, stretches fifteen blocks along Hollywood Boulevard. While in the heart of Hollywood be sure to check out Ripley's Believe It or Not, the Hollywood Wax Museum and the Kodak Theatre, which currently hosts the Academy Awards.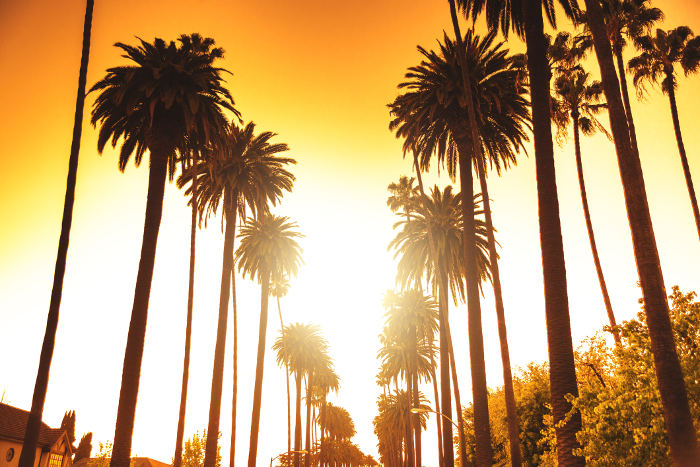 Sunset Boulevard
If you're searching for the famous palm tree street in Los Angeles, Sunset Boulevard is it! Stretching 39 kilometres from Hollywood all the way to the Pacific Coast Highway, the boulevard gave its name to a famous film and subsequent musical. The name itself conjures up images of traditional Hollywood glamour and affluence. During the day, admire the iconic palm trees and when the sun goes down head to the Sunset Strip in West Hollywood for the buzzing nightlife.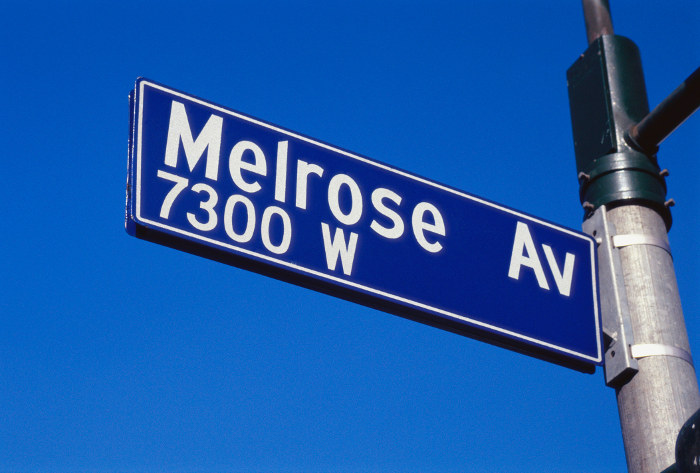 Melrose Avenue
Melrose Avenue is yet another famous street in Los Angeles for capturing the social consciousness with the drama series produced by Aaron Spelling in the 1990s. Today it's known as a major shopping and entertainment area – especially the stretch closest to Santa Monica Boulevard. The big ticket attraction on Melrose Avenue is Paramount Pictures.
---
Want to explore LA yourself? Check out our travel guide!

Other Travel Articles You Might Like...