9 August 2013
Giving a whole new meaning to the lyric, 'give me a home among the gumtrees,' a treehouse hotel can provide both a unique accommodation experience and the opportunity to be surrounded by stunning natural beauty. Here at Flight Centre, we've put together this collection of the most spectacular tree houses situated around the world.
The Canopy Treehouses, Australia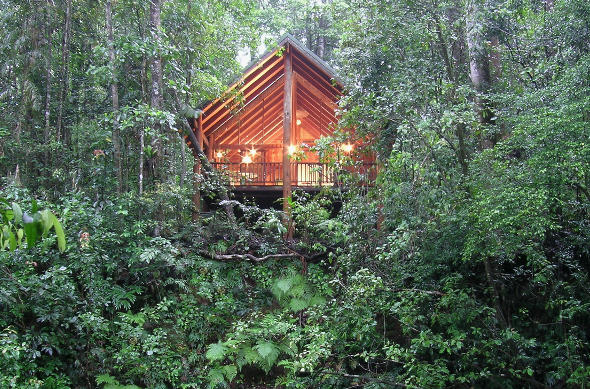 Designed with comfort in mind, The Canopy Treehouses are set amongst 100 acres of rainforest inland from Cairns in Tropical North Queensland. Each of the five luxury treehouses are made from timber and glass and contain two bedrooms, a self contained kitchen, a spa bath and a balcony with a hammock.
Tree Sparrow House, England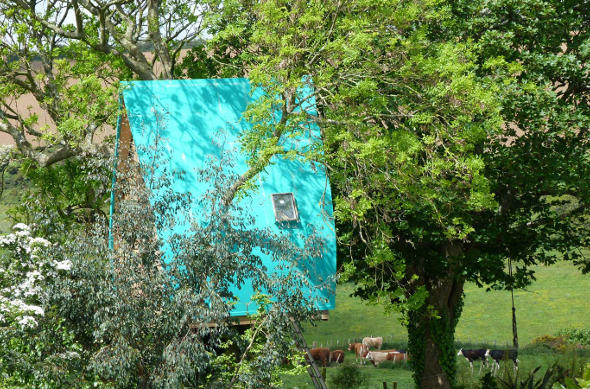 When you're next visiting the Lizard Peninsula in Cornwall, consider staying in the Tree Sparrow House. The structure was built in an Ash Tree and offers views over the sea, the countryside and nearby orchards. The tree house has a mezzanine double bed and a kitchen area with fully insulated double glazed windows.
Tsala Treetop Lodge, South Africa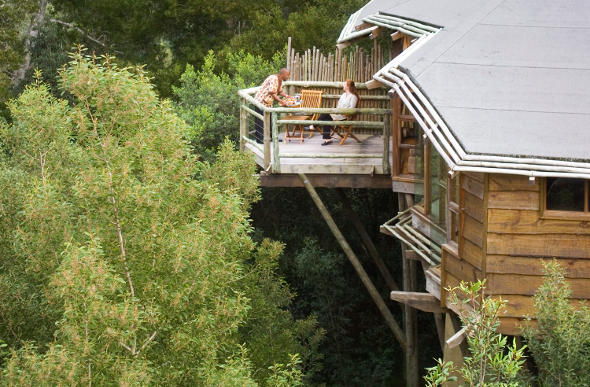 Located between the coastal towns of Knysna and Plettenberg Bay in South Africa, the Tsala Treetop Lodge features 10 private treetop suites that are contructed from stone, wood and glass. Each suite, which is hidden in the forest canopy, features a luxurious bedroom, comfortable sitting room with a fireplace and a spacious bathroom. To fully appreciate the views, there's a private deck.
Fontaine-Châtel, France
Fontaine-Châtel is located near Rouen and features couples cabins and cabins that can accommodate four to six people. Once you've checked into your cabin, be sure to explore the sights of Normandy or head to the Côte d'Albâtre to admire France's seascape.
The Manchan, India
With tree houses rising 30 to 45 feet above the forest floor, The Machan in India is an eco-resort located in Jambulne, an Indian destination with access from Mumbai and Pune. From your accommodation, relish in the opportunity to spot native birds and head out to explore the nearby historical sights of Koraigad Fort or the Lohagad Fort.
Baumbaus Hotel, Germany
Billed as Germany's first tree house accommodation option, the Baumbaus Hotel was constructed by Kulturinsel Einsiedel, which is located near to the Polish border. Each construction can hold four people and features a balcony to fully appreciate the views over the region.
Other Travel Articles You Might Like...