Awe-inspiring landscapes and a diverse mix of culture and tradition
When you're ready for serious game territory, make tracks to the vast savannah in Kruger National Park. This is the home of the Big Five: lions, elephants, leopards, buffalo and rhinoceros. On another grand scale, the 'Cradle of Humankind', northwest of Johannesburg, has more than 200 caves where hominids and advanced ape fossils were discovered.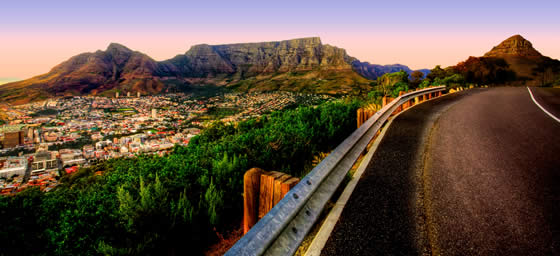 Cape Town
Whatever your holiday in South Africa looks like, there's an intricate blend of cultures and landscapes to lure. And people have been coming this way for centuries. Dutch traders landed at the southern tip of modern day South Africa in the mid-1600s, the British seized the Cape of Good Hope in 1806. Gold and diamonds were found in the vast Northern Cape region 50 years later. For a greater understanding of the nation's recent history, if you're in Cape Town, take the ferry to Robben Island where Nelson Mandela and other political prisoners were held for decades.
Wildlife Safari