31 July 2015
Words by Carlie Tucker
For many people travel is an adventure in itself, but for those with nerves of steel the thrill of adventure comes with injecting travel with as many high octane pursuits as possible. Of course, this doesn't have to mean sacrificing on the finer things. There are plenty of destinations that embrace both luxury and adventure, with a swathe of once-in-a-lifetime experiences accompanied by the plush comforts of a 5-star stay.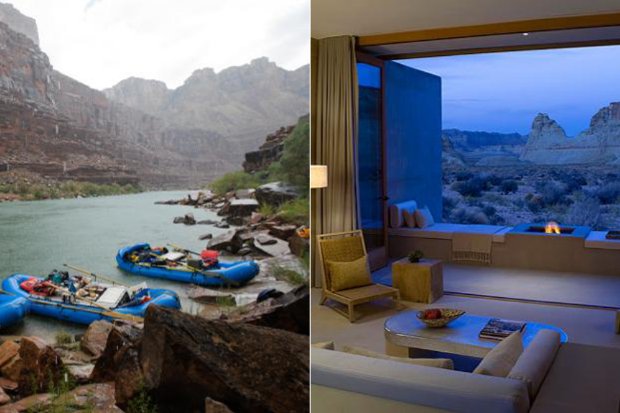 White Water Rafting: The Grand Canyon, USA
The USA is no stranger to bucket list-worthy experiences (particularly those of the adventuring kind), but the white water rafting is among the best in the world. While wilderness states like Idaho, Montana and Wyoming offer up outstanding river trips, there's one that stands out as the quintessential rafting adventure. The Colorado River flows through three US states (Colorado, Utah and Arizona) with up to Class IV rapids along the way. Acceptable for adventurers of all ages, it's also a unique way to appreciate the astounding beauty of the Grand Canyon.
When you're not roughing it on a multi-day river experience, retreat to the comforts of some of the region's best 5-star resorts. Amangiri Resort stands as a desert oasis on the border of Utah and Arizona. Known for its unique design that blends with its striking surrounds, it offers visitors the chance to unwind in absolute seclusion and luxury. There are just 34 suites available, each offering designer interiors and stunning desert views. Book a treatment in the Aman Spa, experience a zen moment in a yoga session or simply relax poolside.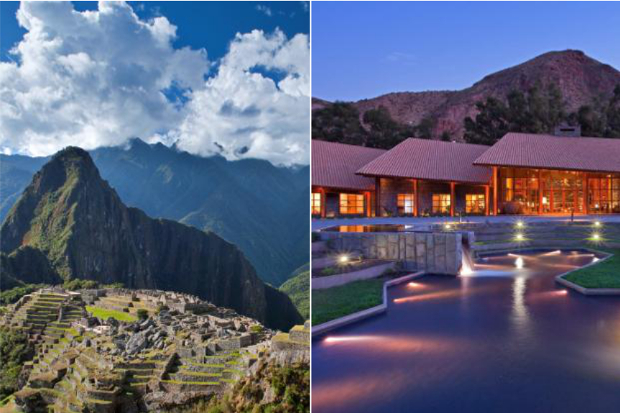 Hiking: The Inca Trail in Peru
Up there with ascending the heights of Mt Everest, the Inca Trail is an iconic trek that calls to hikers across the globe. Culminating in the sacred city of Machu Picchu, this ultimate hike generally takes four days to complete. Stretching 43 kilometres, hikers have the chance to explore the archaeological sites of Runcuracay, Sayacmarca, Phuyupatamarca and Winay Wayna before arriving for sunrise in Machu Picchu.
Of course, it will be all tents and sleeping bags while you're on the trail, but why not kick off your journey with a stay at a 5-star luxury resort? Peru is no stranger to the finer things, offering up a sweep of quality stays close to the start of the trail. This includes the Tambo Del Inka in Urubamba. So exclusive that it even has its own private train station, this resort provides guests with premium style and all the amenities needed to ensure your complete comfort. Spectacular pools and surrounding riverside gardens are perfect for relaxing, while the Spa at Valle Sagrado provides a full menu of treatments to recharge the batteries.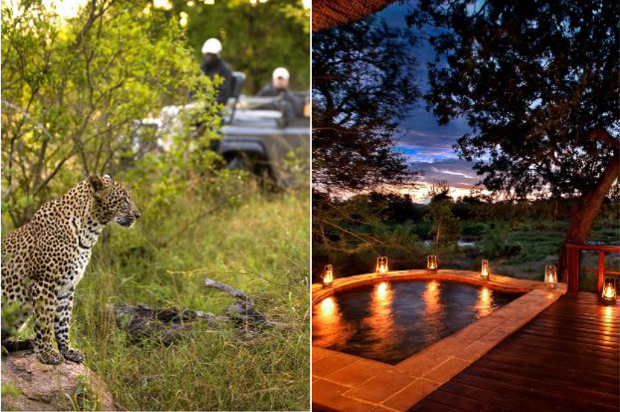 Safari: Kruger National Park in South Africa
Even if you're not much of an adventure traveller, a South African safari is a tempting prospect. There's something magical about the idea of traversing great grassy plains for the chance to glimpse some of the world's most exotic animals. Kruger National Park is famous for being a prime animal spotting destination, with expert guides leading adventurers on classic jeep safaris and bushwalks.
Adding to the thrill of a Kruger safari is the abundance of luxury safari tents and lodges for visitors that prefer a little style on the savannah. Overlooking the Sabie River, the Lion Sands Tinga Lodge is a top spot to relax between safaris that fuses eco-conscious design with the best in comfort.  There are nine suites available, each one decked out with lavish interiors and private plunge pools. A culinary team provides expertly crafted dishes, while service is personalised to assure your every need is met. It couldn't be easier to enjoy the serenity of this amazing destination, and who knows, you may even spot a few animals from your private deck.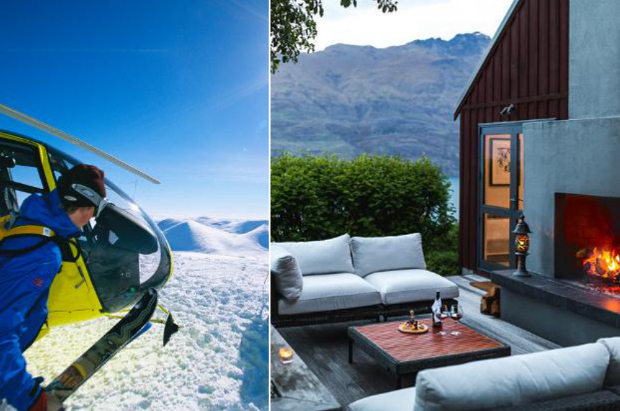 Skiing:  Heli-Skiing in Queenstown, New Zealand
New Zealand is known as the adventure capital of the world, with both the North and South Island providing thrill seekers a seemingly endless selection of thrilling experiences that will get the adrenaline pumping. One of the most notable, though, is heli-skiing, and Queenstown is the place to go. It's all about untouched powder at the tippy top of scenic ridges, chutes and bowls. Full safety briefings are provided by all tour operators before you set out in search of pristine runs. Depending on the weather, you can generally get in three to seven runs per day.
After you come back down to earth, explore Queenstown's more luxurious side with a stay in one of its premium hotels. Whether you're looking for resort style or the boutique beauty of one of the famed luxury lodges, your expectations are sure to be surpassed. Azur Lodge is ideally positioned to take full advantage of everything Queenstown has to offer, striking the perfect balance between luxury and adventure. There are just nine private villas, all clad in rich wood panelling and offering amazing views of the surrounding mountain ranges and Lake Wakatipu.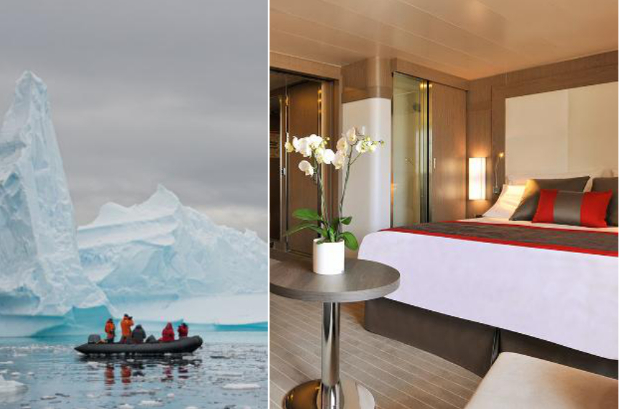 Exploring: Cruising in Antarctica
Traversing the southern end of the globe is a feat worthy of any serious adventurer. Braving the icy cold temperatures to witness the rugged terrain and incredible wildlife of the Antarctic is an absolute must-do. Feel like the only person on earth as you marvel at the snowy landscape. Witness this land's robust creatures that have adapted to thrive in this unique climate and relish the untouched beauty of the remote White Continent.
Do it all in the lap of luxury onboard one of Abercombie & Kent's Antarctic cruises. Known for escorting intimate groups to far flung locations with every creature comfort on hand, this top tour operator offers luxury cruises that will not only have you exploring the vast expanses of Antarctica , but you'll do it from the decks of the 5-star Le Boreal ship. All staterooms offer lavish interiors and balconies to enjoy the views, while ship amenities include a single seating dining room, outdoor heated pool, full service salon, steam rooms, spa and fitness centre. When you're not zipping through the icy waters on a Zodiac expedition, retire to the library for a relaxing evening on board.  
Other Travel Articles You Might Like...