30 June 2016
Words by Ian Neubauer

Glamorous beach resorts. Fairytale-like villages. World-class museums. Cheap and delicious food.  When it comes to travel, few destinations offer as much as Spain.
But flying to Spain can be a real drag. Travellers from Australia need to take two or three long-haul flights that between them can consume up to 30 hours of your life. Add a jetlag-inducing eight-hour time difference, and this is one voyage worth spending those frequent flyer points you've been diligently saving or, just splurging, on an upgrade to business class. 

There are dozens of airlines that fly between Australia and Spain. But I chose Emirates because it's the fastest: 24 hours and 15 minutes from Sydney to Madrid with a stopover in Dubai.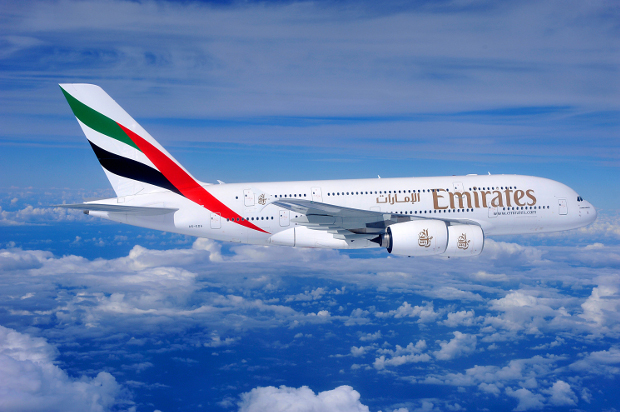 Quick Overview
Route: Sydney to Madrid
Aircraft: Airbus A380-800
Class: Business
Seat Number: 11A (window) Sydney-Dubai, 8D (aisle) Dubai-Madrid
Duration: 24 hours, 15 minutes
Baggage Allowance: 40kg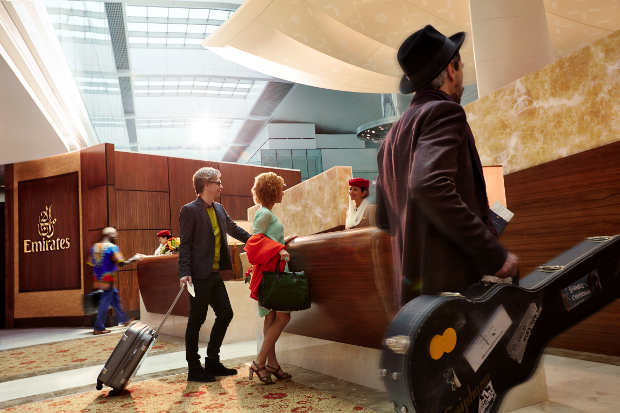 Check-In
My journey began in style with a chauffeur-driven airport transfer in a big black Audi to Sydney airport. The service is complimentary and also available for Emirate's Business Class passengers starting their voyage in Melbourne, Brisbane, Perth, Adelaide or Canberra.

On arrival the airport, an Emirates concierge team member loaded my luggage onto a trolley and walked me to the Business Class counter. The red carpet-treatment and non-existent queue were harbingers of things to come, as I also received a voucher for the Express Path lane at customs. Instead of joining the long snaking queue, I waltzed right to the front and whizzed through customs in a matter of minutes.

Regarding the stopover in Dubai: the airport is enormous (it has more floor space than any other building on earth) and insanely busy (last year it handled 78 million passengers). A high-speed underground light rail system and giant glass elevators were built to seamlessly ferry hoards between its three terminals. Factor in 20 minutes to transfer from one terminal to the next.
---
Find out how to get more out of your next Business Class flight.
The Best Perks Of Business Class
Best Business Class Amenities For Kids
---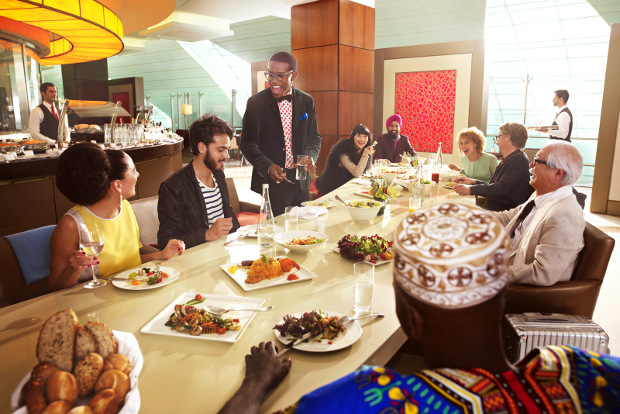 Lounges
Emirates' Business Class passengers have access to the airline's own lounges at Sydney, Brisbane and Perth airports. At Dubai Airport, Emirates has separate First Class and Business Class lounges. The latter has a large curved windrow looking onto the runway, a variety of chairs, tables and couches, a library of magazines and plenty of finger foods to graze on, including a freezer full of Häagen-Dazs ice cream bars.

However during this stopover in Dubai I discovered a better way to kill time at the G-force health club. I spent 10 minutes on an exercise bike, did 10 laps of the pool, had a quick soak in a jacuzzi and a long hot shower. There are two G-force health clubs at Dubai airport: one at the arrival level in Terminal 1 and another on the level 5 in Terminal 3. Access is US$13 per hour or US$36 for four hours. A one-hour massages costs US$64. See dubaiintlhotels.com for more information.
Seat
The Business Class section on Emirates' super jumbos are on the aircrafts' upper deck behind first class. There are 76 seats arranged in a staggered 1-2-1 formation that gives every business-class passenger direct access to the aisle. 

Each Business Class seat is set in a pod. They're not private like Emirates' First Class suites yet they are partitioned on all sides to create a 'cocoon' effect. Inside each pod is a host of creature comforts: mini-bar, large fold-out TV table, adjustable flatscreen, laptop and shoe stowage, noise cancellation headphones, dual USB ports, power socket and, the piece de resistance, a reclining seat that extends into 2 metre-long bed.

It's the ability to sleep uninterrupted and comfortably in a pod – and arrive in a semi-respectable state – that is in this reporter's opinion the single greatest benefit of flying Business Class on long-haul flights.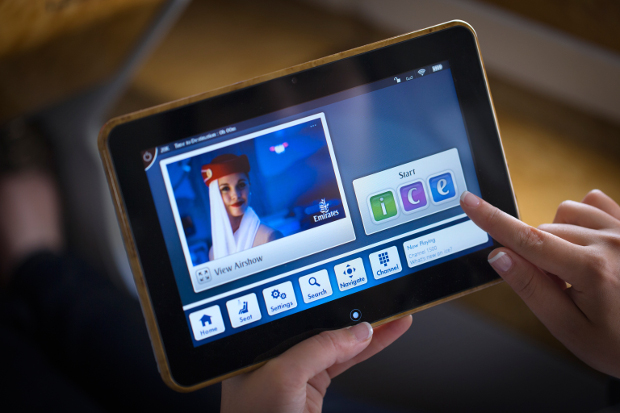 Entertainment
Launched in November, the latest incarnation of Emirate's (ICE) In-Flight Entertainment system offers 600 movies, 50 full TV box sets and 1,230 music channels in 14 different languages. The selection is so voluminous that SKYTRAX World Airline Awards have rated it as the World's Best Airline Inflight Entertainment for 14 consecutive years.

Business Class passengers get to watch all this content on a 59 centimetre-wide digital screen – one of the largest screens of any business class service.

Internet connectivity is also offered at a fee, though the download speed is pretty ordinary.
Service
I had the option of eating at set meals time or ordering from the al a carte menu whenever I felt like it. There's a stand-up cocktail bar at the rear of the upper deck where I discussed politics, philosophy and sport with bartenders from India, New Zealand and Spain. Emirates in-flight staff are the most culturally diverse in the world, hailing from 160-plus different countries. It's the United Nations of the air.

Emirates' Business Class staff have something you can't teach: grace. They know when to engage you in smart conversation and when to be seen yet not heard so you can focus on a conversation, a movie or your work.
Food And Beverage
Emirates' Business Class menu changes every month with an emphasis of Middle Eastern and Indian flavours. When I flew the menu was 'Baharat' or Arabic seven-spice – a complex condiment that makes a great rub for roasts, a tasty flavour base for stews or a colourful garnish for side dishes and soups.

The cream of mushroom soup with herbed crème fraîche was of restaurant quality, while the prawn biryani with cashews, raisons and onions was as good as those of Singapore's Arab Street. But the pan-fried beef fillet with roasted vegetables wasn't all that for the simple reason that safety regulations on planes prohibit the use of frying pans. Reheating the meat made it a bit rubbery.
All meals are served on tray tables laid out with quality linen and china table wear. In place of little paper packets for salt and pepper, I was given real salt and pepper shakers, while the cutlery is shiny and new. It's these nice little touches that made me feel like I was out at a  nice restaurant instead of 10,000 feet up in the sky.

To drink, I was offered a flute of Dom Pérignon on arrival. I also tried the Chivas Regal 18-year-old Scotch, an espresso martini and a couple of glasses of a very smooth Bordeaux recommended to me by my Kiwi bartender. 
Last Word
Flying Business Class on Emirates cost four times more than flying economy. That's a heavy sum to pay and out of reach for most of us. But if you're one of those people who care more about experiences than things, you don't mind blowing several years of frequent flyer points on one flight, you have very important business to attend to the moment you land or you have some money to burn, then Emirate's Business Class will deliver bang for your buck.

But buyer beware: once you've flown business, going back to economy won't be easy.
 
* Disclosure: The report received a complementary media upgrade on Emirates Business Class. 
---
For Emirates flights on sale click here
Other Travel Articles You Might Like...
Talk to a First & Business Class Expert