28 February 2019
Keen for some chilly adventure but not exactly a pro on the slopes? Like the look of that soft powder snow you see in Japan and Europe but don't want to to travel so far? We have the answer: New Zealand. The Land of the Long White Cloud delivers all of the goods, from cruisey ski runs, friendly locals, sweet as food, and it's just across the ditch. There's nothing not to love.
All Of The Ski Run Options
Think New Zealand ski and you probably think of Queenstown. But did you know that New Zealand actually has 25 different ski resorts? Yes 25! (Fun fact: Australia has 14 - can you name them?)
Some of NZ's ski fields are reserved for the intermediate and advanced skiers and boardriders (Mount Cook heli skiing anyone?), but there are plenty of options on both the North and South Islands for beginners. Yes the North Island has snow, so we'll start there.
Smack bang in the middle of the North Island, south of Lake Taupo is Mount Ruapehu, a giant volcano. This is where you'll find the North Island's two resorts: Turoa and Whakapapa, both with options for beginners.
While on the South Island you can head for ski fields around Queenstown, Lake Tekapo and in the Southern Alps near Christchurch. Of which the best for beginners are: Roundhill at Lake Tekapo, Mt Hutt, The Remarkables, Cardrona and Coronet Peak.
And for your mates who've been there and done it all before, there are also plenty of more hardcore runs to keep them entertained at the resorts above.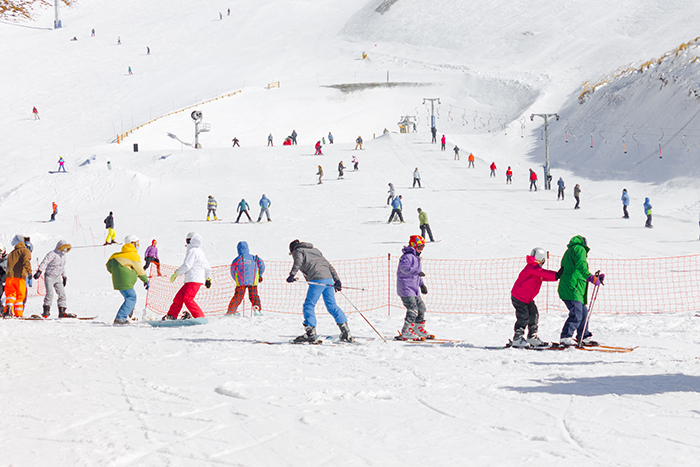 Kiwi's Are The Nicest People And Therefore The Best Instructors
Seriously, everyone in New Zealand is so nice. And that is exactly what you want from a ski instructor when you can't stop falling over and are frankly ready to throw in the poles and head for the apres ski. You want someone who will pull you back up, make a joke and help you try it all again with zero judgement. New Zealanders are kind of the people we Australians strive to be, eh?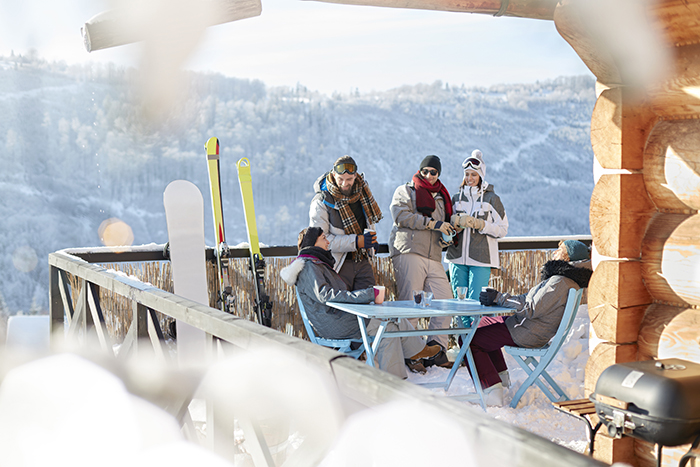 All About The Apres Ski
When your legs and your patience have had enough for the day, there is a golden glowing light at the end of the tunnel: the pub. Kiwis, like Aussies (and everyone actually, let's be honest) love a good apres ski. What makes it even better in New Zealand is that the food is top notch, so dinner is always a highlight too. Especially if you love beetroot like me: you can get it everywhere in New Zealand.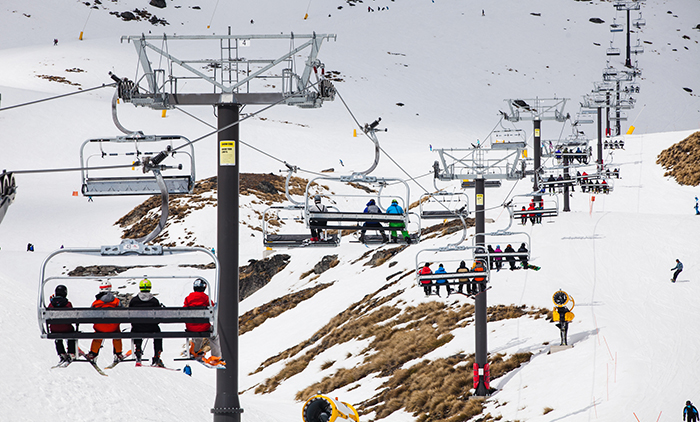 It's Just Three Hours From Australia
This is important when either you're trying to bank annual leave to go thaw out in Europe before European summer is over, or you want to haul the whole family on a ski holiday and long flights with little kids aren't exactly your favourite thing. Japan is great sure, but it's 10 hours away. Australian ski fields are also great, but generally involve hours in the car. Whereas from Australia's east coast you can get to Queenstown, Christchurch, Wellington or Auckland in just over three hours. Sneaky long weekend ski trip anyone?
Want to know what else you can get up to on New Zealand's South Island?
---
Get yourself on an NZ ski holiday!
---