21 January 2019
Landing in LA is often the first taste of the USA for Australians, with its grand boulevards, iconic beaches, glitz and glamour. Yet venture beyond the bright lights and California is a varied landscape of wilderness, beautiful beaches, fertile wine country and harsh desert. Hit the road, whether on a solo adventure, with the whole family or your best mates, because there's a road trip itinerary to suit every traveller.
Highway One
Days: 8
Tick off: San Francisco, Monterey, Carmel-by-the-Sea, Santa Barbara, Los Angeles
If there is one road trip that says iconic California, this is it. Sweeping the coastline from San Francisco to LA, kick back in beachside Carmel-by-the-Sea, explore the rugged Big Sur coastline, and cruise through Santa Barbara to the big smoke.
While you're in San Francisco, tick off the touristy must-do's like riding the cable car, saying hey to the seals at Pier 39 and cycling across the Golden Gate Bridge. For something a little extra special, head to Muir Forest to see the towering redwoods too! When driving south through Big Sur, stop for a photo opportunity at the Bixby Creek Bridge, and when you're in Santa Barbara be sure to try your hand at stand-up paddle boarding for some post-lunch exercise.
Once you hit Los Angeles continue the coastal theme with a walk from Santa Monica Pier to Venice Beach, head to Hollywood for a star-spotting experience, or explore the culinary highlights of Downtown LA, Koreatown and beyond.
Follow The Flavours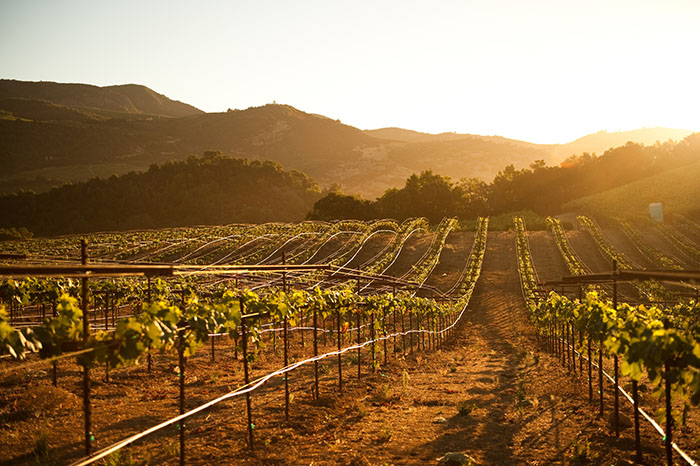 Days: 7
Tick off: San Francisco, Sonoma
Hands up if you're a foodie! This Northern California experience is a foray into everything edible in San Francisco and Sonoma. Set yourself an itinerary packed with flavours and tick off some sightseeing while you're at it with clam chowder at Pier 39, Mexican street food in the Mission district, and San Francisco sourdough from a traditional bakery. Once you're eaten your way around the city, hit the road north to California's famous wine country, Sonoma County. Enjoy picturesque rolling hills, paddock to plate cuisine and delicious wines with a gourmet lunch or winery hopping tour.
Ultimate Family Itinerary
Days: 9
Tick off: Los Angeles, Anaheim, San Diego
We all know that the Happiest Place on Earth is in Southern California, so where better would you want to go with the whole family? This nine day itinerary takes you on a tour of Los Angeles, Anaheim and San Diego, so you can experience not only Disneyland but Universal Studios in LA, and Legoland in San Diego too! Go star-spotting in Beverley Hills, watch the sunset over Santa Monica Pier, and sample some of the best Mexican food stateside in San Diego.
The Great Outdoors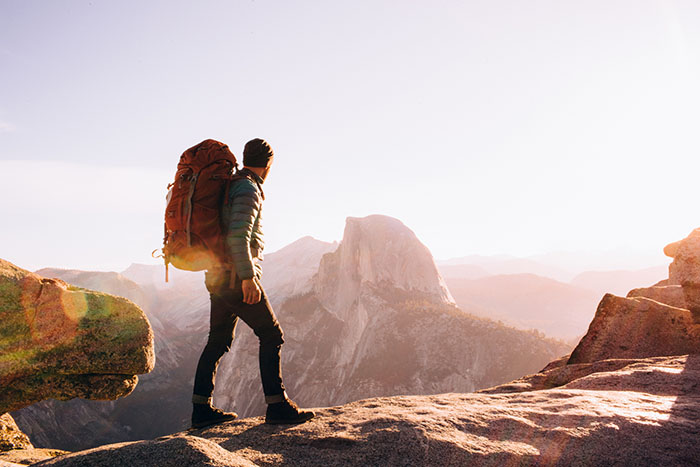 Days: 9
Tick off: San Francisco, Lake Tahoe, Mammoth Lakes, Yosemite
The idea of a great American road trip evokes images of towering mountains and long stretches of open road, right? Cruising west from San Francisco to California's iconic outdoor destinations is just that. Explore the mountain towns around Lake Tahoe and Mammoth Lakes – California's premiere ski resorts by winter, then mountain biking, water sports and hiking destination come summer. Wind through the wilderness to the south to reach arguably the most famous national park in the USA: Yosemite. Hire a bike, hit the hiking trails and watch the sunset over El Capitan and Half Dome before hitting the road back to San Francisco.
Lifestyles Of The Rich And Famous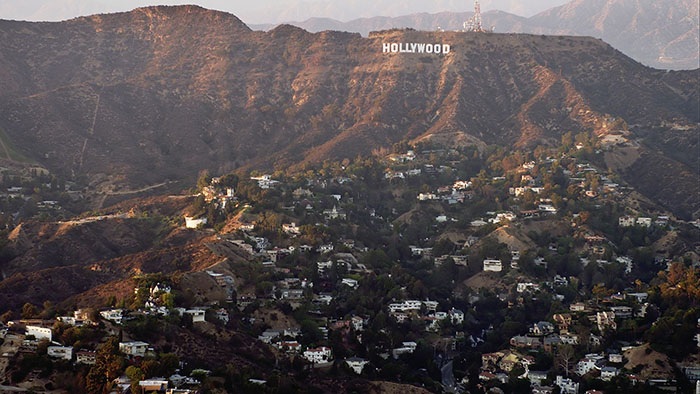 Days: 9
Tick off: Los Angeles, Huntington Beach, Orange Country, Palm Springs, Joshua Tree, Santa Barbara.
If the glitz and glamour of Hollywood is what draws you to California, take yourself on a road trip to tick off where the rich and famous play. First do the rounds of LA's wealthiest neighbourhoods with a star-spotting tour, before escaping the big city for Huntington Beach and Orange Country – famous for films and TV shows alike. Next up, swap the ocean for the desert for a trip west to Palm Springs. Explore where Mid-Century Modern architecture, excellent vintage shopping and high end dining have become an oasis amid the arid landscapes. Be sure to check out iconic Joshua Tree National Park while you're here too! Before the trip is out head back to the coast for a stint in Santa Barbara. Known as the 'American Riviera' this town has more celebrities per square mile than Beverley Hills!
---
Book your California road trip today; or call 133 133 to talk to a travel expert now!
---
Other Travel Articles You Might Like...