2 November 2021
So, you're in London and looking for something edgy? Hard as nails, hilarious and in your face, a gangster London tour lets you trudge the stomping grounds of dubious figures such as the notorious
Kray twins
who found infamy in The Smoke's criminal underworld in the '50s and '60s.  
Even if you suspect London gangster history isn't your pot of lilies, these tours are well worth a look if you're after a slice of the real London.
---

Get Onboard The Naughty Bus  
An open-top double-decker bus might not be the starting point you'd expect of a tour of seedy East End haunts from where Ronnie and Reggy Kray ran protection rackets, hatched shady deals, delivered bashings, laundered money and murdered rivals. But that's London — a heaving metropolis whose inhabitants not only take pride in their city's ignominy but are only too happy to put on buses and showcase it to the world. God bless 'em.  
Among them is Micky 'Goldtooth', childhood associate of Ronnie and Reggie Kray, who along with his wife Karen and crew share lived stories and personal insights of London's old-school criminal underworld as they guide tourists around their East End neighbourhood aboard
Gangster Tours
' "The Naughty Bus".
The tours depart from Liverpool Street station most days at 2 pm and 5 pm taking you down Bethnal Green Road, where the Krays ruled, and passing the E Pellicci Cafe where the twins and their "firm" frequented. (Film buffs will recognise this on-location spot from the Kray movie Legend.) There's a stop at The Blind Beggar pub where Ronnie Kray shot dead gangland rival George Cornell in front of gob-smacked patrons and Micky and crew will treat you to a chilling re-enactment.  
After a warm pint, a handful more edge-of-your-seat tales and endlessly entertaining banter, the final leg of the tour winds up in The Clink in Southwark — the site of the most notorious medieval prison that now thankfully serves as a museum.  
The Naughty Bus tour is full-on fun and a stand-out way to spend three hours in a land bristling with tours of just about everything.   
Gangster London Tour With Actor Vas Blackwood  
Remember Guy Ritchie's uproarious and raw London gangster movie
Lock, Stock and Two Smoking Barrels
? Actor Vas Blackwood played the tensely cool Rory Breaker and now packs his film and TV experience into a very different guided tour of Kray and co's criminal world as part of
Brit Movies Tours
.  
Vas doesn't have a bus but hosts a two-hour walking tour around the Whitechapel and Bethnal Green areas showing you locations of real-life gangster events and film locations from the likes of Lock Stock, The Krays, Face, The Crying Game and Gangster No 1.  
Through a career playing various onscreen crims, Vas has rubbed shoulders with London ex-gangsters and associates, such as Freddie Foreman (who helped the Krays dispose of bodies), so he knows his stuff and crams anecdote after dark-humoured anecdote with startling detail. The authentic nature of the tour even earned it a recommendation from a legendary gangster, the late "Mad" Frankie Fraser.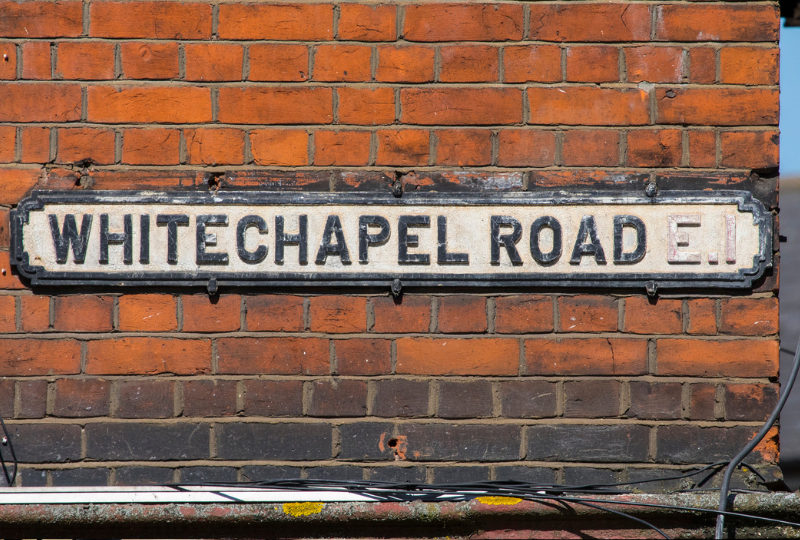 Starting at The Blind Beggar pub, Vas takes you through Whitechapel's warren of alleys and backroads where the life and times of the Krays played out. He includes visits to the Repton Boys Club (where the twins learned to box) and St Matthew's Church where they had their funerals.   
Afterwards, Vas is up for a chat and Q&A session at another pub and Lock Stock location.  
Vas's tour is available most Saturdays at 10:30 am and 2 pm. Private or group tours are available at other times on request.  
Parental warning:  Both gangster tours offer you lively, informative experiences with plenty of adult-level laughs, so they'd probably earn Vas, Micky and his crew M15+ ratings on account of their "mature themes" and lovably potty-mouthed delivery. Enjoy. 
Other Travel Articles You Might Like...