31 January 2020
It was supposed to be the summer of 1975 all over again, a blisteringly hot June through to August to wither us Brits who spend the rest of the year complaining about the cold, and pack us off to the seaside to line like sardines on pebble beaches. And for a while this year, it was. But as the rain waters this green and pleasant land, and the memory of this year's flaming June gently fades, an Oxfordshire riverside, pretty as a picture with willows weeping into its waters, has re-awoken my memory of a very British summer.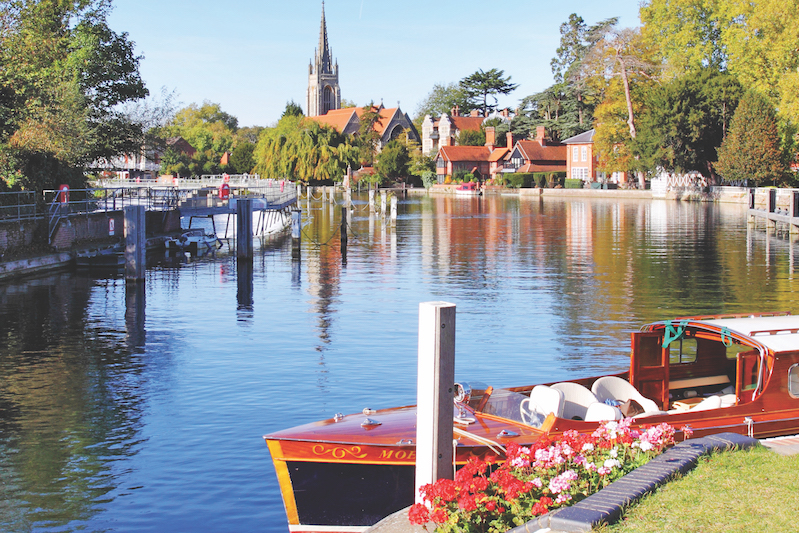 Britain by boat, or canal boat hire specialists Le Boat, in our case, took me back to the countryside of my childhood, a timeless tableau of wild swimming grown-ups and rope-swinging kids, of strawberries, fruit picking and homemade lemonade. As we negotiated our boat past mansions straight out of Downton Abbey and manicured lawns leading to moorings where punts waited patiently for picnics on lazy afternoons, this was a Britain straight out of an Enid Blyton story. 
Check out the latest Great Britain deals
It was meant to be such a grown-up trip; we had hired a Caprice, a 12m cruiser to explore the Thames from Benson to Bray, a length of water particularly packed with fine dining restaurants, including George and Amal Clooney's favourite locals: The French Horn in Sonning; Sindhu, Atul Kochhar's high-end Indian restaurant at the Macdonald Compleat Angler Hotel in Marlow; and Heston Blumenthal's Hind's Head at Bray. 
RELATED: Every Traveller To London Needs To Explore One Of There 11 Day Trips
We were heading for The Miller of Mansfield in Goring, Reading, an 18th-century coaching inn owned by Nick and Mary Galer who trained with Heston Blumenthal at The Fat Duck, the renowned three Michelin-starred restaurant of the year, Best Restaurant in the World and Best Restaurant in the UK, also in Bray. If we had booked in advance (and saved for a year), we might have taken a three-day cruise to sample them all, but as we chilled the prosecco and rubbed on the sun lotion, we set our course to Goring and watched the day melt into early evening.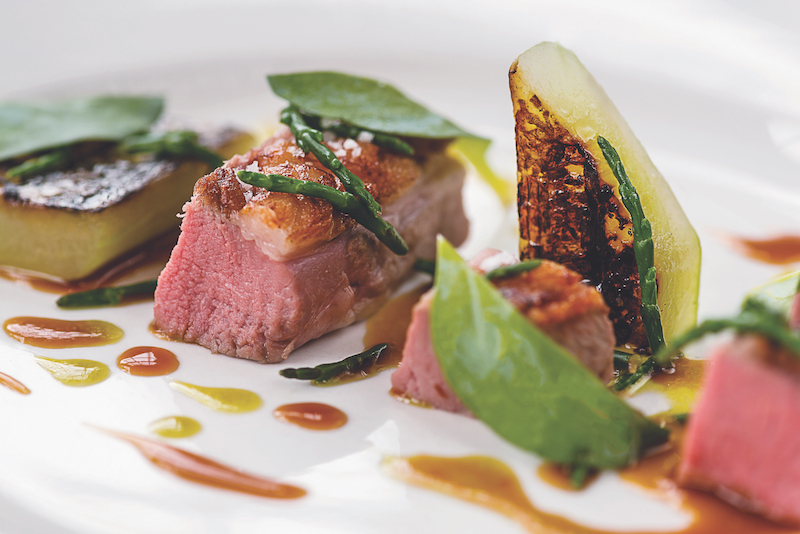 Life is slow by boat – very slow – and that was fine by us as our busy brains began to succumb to the peaceful putter of the engine and the gentle lap of the water against the bow. Taking the wheel on the top deck, we soaked up the sun and watched red kites circle above newly cut fields of hay, majestic in the clear blue sky, but deadly for the newly displaced mice below. Great crested grebes paddled in pairs in Sunday best and gaggles of Canada geese gathered their goslings under the willows draping leafy fingers into the warm waters of the Thames. 
RELATED: London For Beginners: 19 Things To Know Before You Go
Only when we approached the locks, some manual, others automated and even one with a lock-keeper in pristine white uniform, did we leap into action. Brian, our man at Le Boat, had shown us the basics and, as we practised our rope knots, we marvelled at this ancient method of water navigation and chatted to our fellow sailors also herded into the lock chamber as the water filled or emptied to allow us to continue our way down river.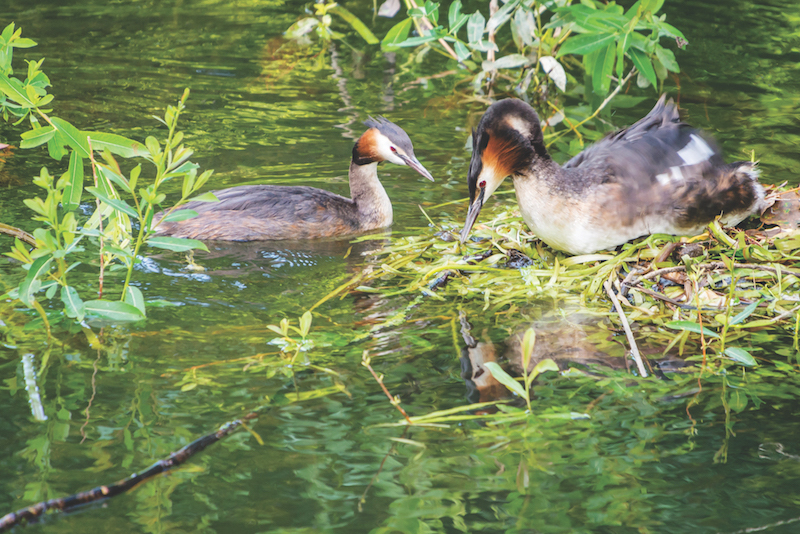 Most had never piloted a boat before, while others on the water, mostly locals, raised a glass of something bubbly and bid us a very British afternoon. After arriving at Goring, we moored and enjoyed a hot shower in one of our two bathrooms before strolling into the picture- perfect village for dinner at The Miller of Mans eld. A nine-course tasting menu of pretty, Instagrammable locally sourced delights, each paired with fine wines chosen by the sommelier team, was the perfect end to our day. Tomorrow, we would cruise gently up the stream and back to Benson to return our boat, and take home a memory of a British summer that even the hardest rain couldn't wash away.
RELATED: London Travel Guide
Sign up to our newsletter for more travel inspiration, tips and exclusive deals sent straight to your inbox.