No Snow: 9 Things To Do In New Zealand That Aren't Skiing
---
---
For a little country, New Zealand packs a powerful punch as a travel destination. 
It's home to so many things to do you could easily spend the rest of your life exploring and sampling its many delights. Autumn, winter, spring, summer; there's never a bad time to go. But when the chill hits the Land of the Long White Cloud, the perennial playground turns into a beautiful winter wonderland.
Naturally, New Zealand's famed snow season lures skiers and snowboarders in droves every year, in search of fresh pow and snow globe feels. But if you are looking for something to mix things up and give your snow legs a break, here are nine things to do that aren't skiing.        
1.
Thermal springs and hot pools

Despite its ancient landscapes, NZ is geologically one of the youngest countries in the world. Below the jagged, towering mountains and magical countryside lies the geothermal evidence of the country's continuous growing pains. For the lucky traveller, that translates to an abundance of thermal springs and hot pools dotted across the North and South islands. From natural thermal springs to high end spas and onsen experiences, you'll find something to soothe your aching bones wherever you are.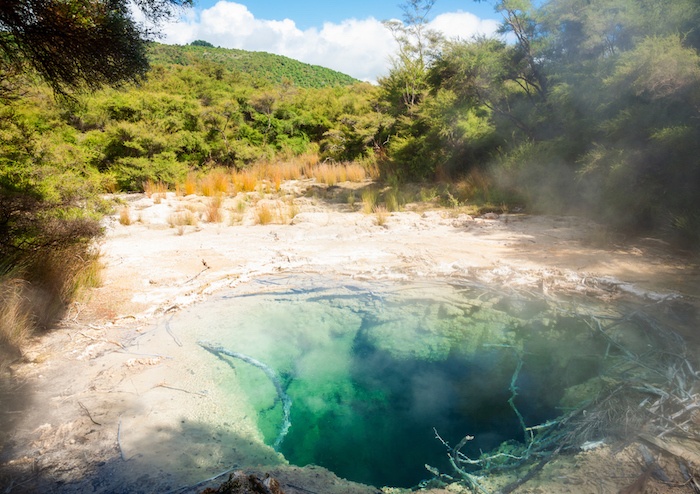 The picturesque Tokaanu Thermal Walk at Lake Taupo is set in native bushland. Credit: Getty
Try Hells Gate, Polynesian Spa and Kerosene Creek (home to a hot waterfall!) in Rotorua and Tokaanu Thermal Pools, Taupo DeBretts Hot Springs and Wairakei Terraces in Lake Taupo on the North Island. Though the South Island isn't as hot pool rich as the North (thanks to differing geography), the Hamner and Tekapo springs are both great options. Based in Queenstown? Try the Onsen Hot Pools experience, with views out to Shotover River.
2.
Drink up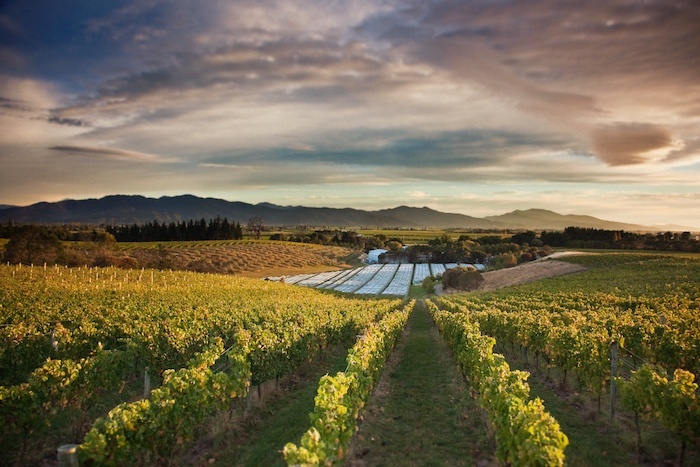 View from Eastridge vineyard at Dog Point in Marlborough. Credit: Dog Point Vineyards, Jim Tannock Photography
Love wine? Well, you're in luck. New Zealand is a powerhouse of vino production thanks to its unique terroir and world-renowned wineries scattered across the North and South islands. From the famed New Zealand sauvignon blanc to the excellent range of pinot noirs (most from the Central Otago region) you can find something to suit most palates. Not a wine drinker? No matter; most of the wineries and vineyards offer excellent cellar door experiences complete with restaurants and eateries.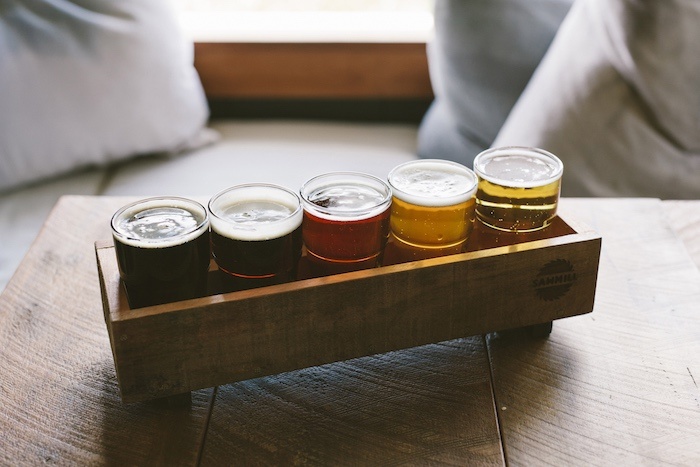 A tasting paddle of beer at Sawmill Brewery. Credit: Supplied
Producing some of the most coveted hops varieties in the world has its perks: New Zealand is an undeniable mecca of craft beer. There are countless cult brews coming out of the small but fierce collection of microbreweries across both islands. Try Garage Project, ParrotDog and Tuatara Brewing Co. (named for NZ's endemic three-eyed reptile), Panhead Custom Ales, The Sawmill Brewery and Hallertau Brewery.   
3.
Eat amazing food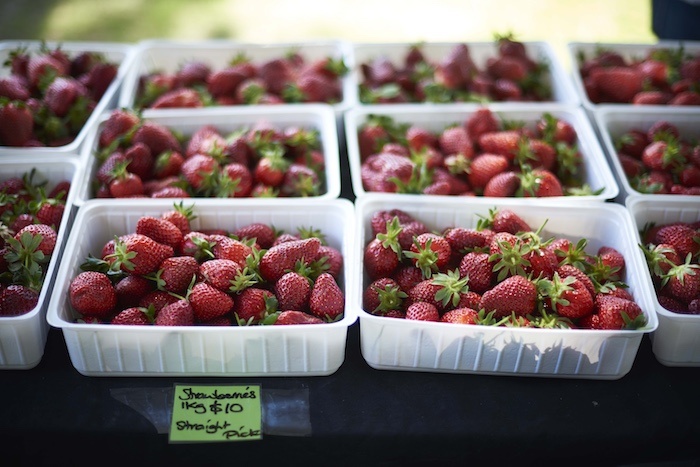 Christmas strawberries at Hawke's Bay Farmers Market. Credit: FAWC.
Lush landscapes and volcanic soil make for some of the best food producing lands in the world. Well-known for the creamiest dairy products (hello, cheese!), lamb and fresh as fresh fruit and veg. From Michelin-starred to roadside and farm gate eats, the Kiwi culinary scene (and its creative chefs) have put their country on the map go on a tasting tour of New Zealand and let your taste buds lead the way.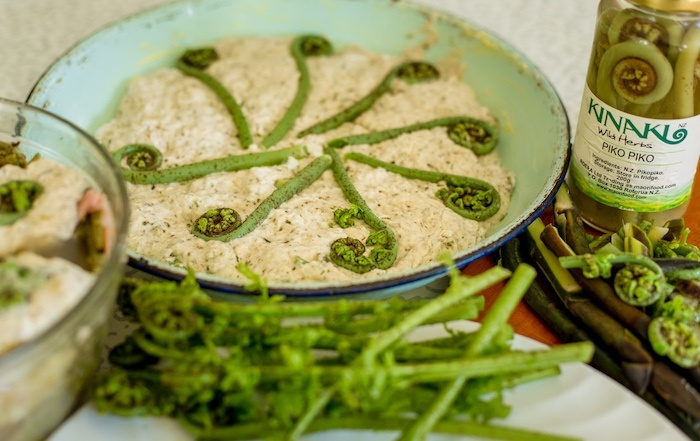 Charles Royal making the traditional Rewena (Maori bread). Credit: Cinzia Jonathan

4.
Visit other worlds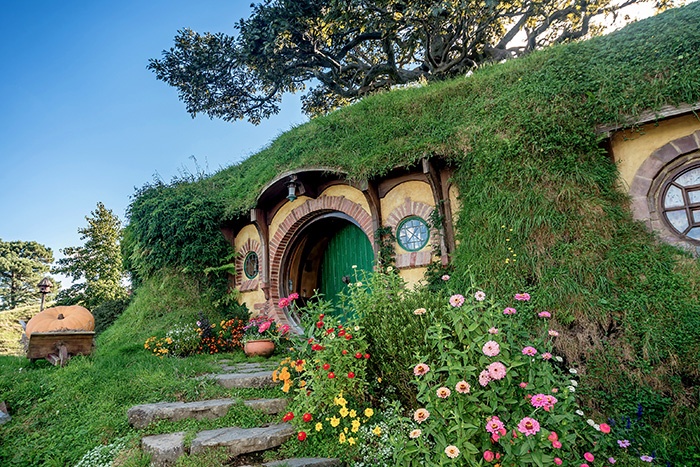 Hobbiton is a must-visit destination for everyone especially Tolkien fans. Credit: Getty
From the otherworldly landscapes such as fiordlands and snowcapped mountains, mirror-like lakes and glaciers to the likes of Hobbiton, there's so many destinations in New Zealand that will make you feel like you've left Earth altogether. But if you want to immerse yourself in The Lord of the Rings landscapes, Glenorchy and Wanaka on the South Island is where to do it. For the Middle-Earth experience on the North Island, head to Weta Caves in Wellington to see where the costumes and special effects came to life; take a tour of Hobbiton; abseil in the Lost World Cave; or visit Hairy Feet Waitomo – exclusive locations used for filming The Hobbit: An Unexpected Journey.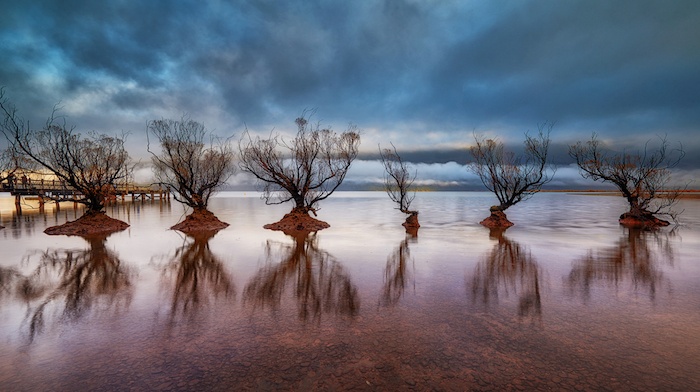 A row of willow trees stand guard in Glenorchy, a filming location for The Lord of The Rings. Credit: Getty
5.
Hit the beach

New Zealand's coastlines are stunning any time of year. And though the water is a bit frisky, if you head to the aptly named Hot Water Beach on the Coromandel Peninsula, then you don't need to worry about the cold factor. With thermal water bubbling at 64 degrees just beneath the sand at low tide, the beach is a popular destination any day of the year, regardless of the weather. Hire a spade at the local shop and join the crowds of warmth-seekers digging holes along the water line to relax in.
---
RELATED: Travelling To New Zealand's North Island: Here's All The Things You Need To See & Do
---
6.
Take a hike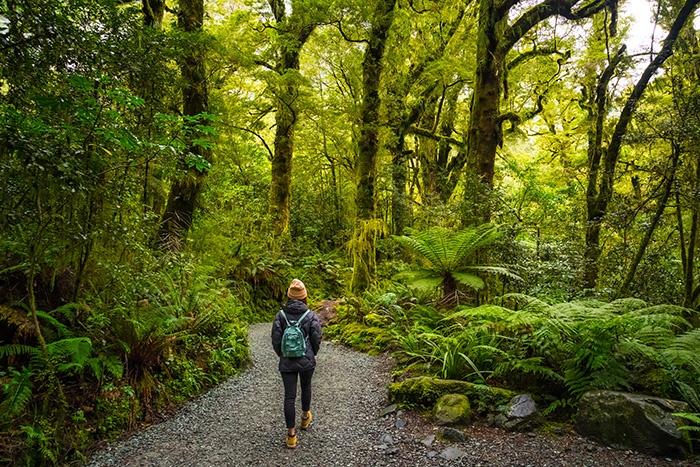 The track at the Chasm Fall, Fiordland National Park in Milford Sound. Credit: Getty
Once again, New Zealand's geology for the win. Across both islands, there are an abundance of hikes and trails to explore. There's something to suit all tastes: from multi-day walks where you carry everything and camp; high-end glamping experiences complete with wine and good food; or a simple daytime tramp through the picturesque hills around Auckland, Wellington, Christchurch and Dunedin to name a few. 
7.
Look at the stars

With 4,300 sq km of the South Island recently designated as an International Dark Sky Reserve – the largest of its type in the world, New Zealand is a stargazer's dream. Turn your eyes skyward at Big Sky Star Gazing at the foot of Mt Cook; ride a gondola high into the mountains with Skyline Stargazing in Queenstown; or find your way to the world's only island Dark Sky Sanctuaries – Great Barrier Island and Stewart Island/Rakiura.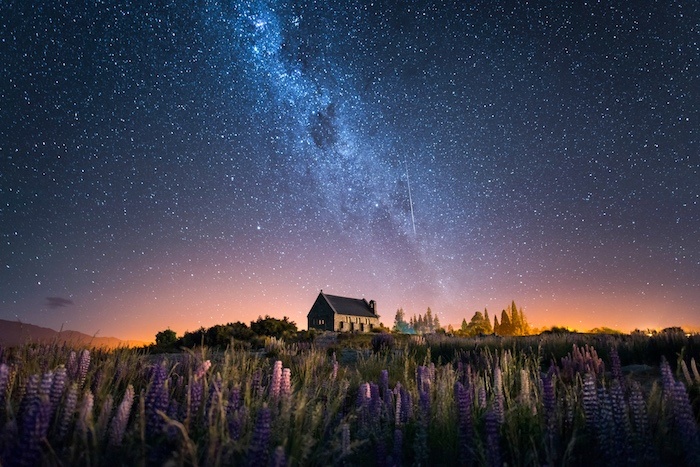 The Milky Way glitters above the Church of The Good Shepherd with lupins blooming at Lake Tekapo. Credit: Getty
If you're heading to NZ in July or August, you may be lucky enough to see the southern lights, Aurora Australis, from the southern half of the South Island. The result of atoms and energy charged particles colliding above the south pole is a once-in-a-lifetime spectacle.   
8.
Drive beautiful roads

Driving in New Zealand is an exercise in concentration. With so many beautiful views out the window, you'll be hard pressed to keep your eyes on the road. Rolling, sheep-dotted hills and magical fir forests give way to glacial, fiord-forged landscapes in the blink of an eye. Take your time and stop as much as you like along the way – there's nothing quite like a New Zealand roadtrip.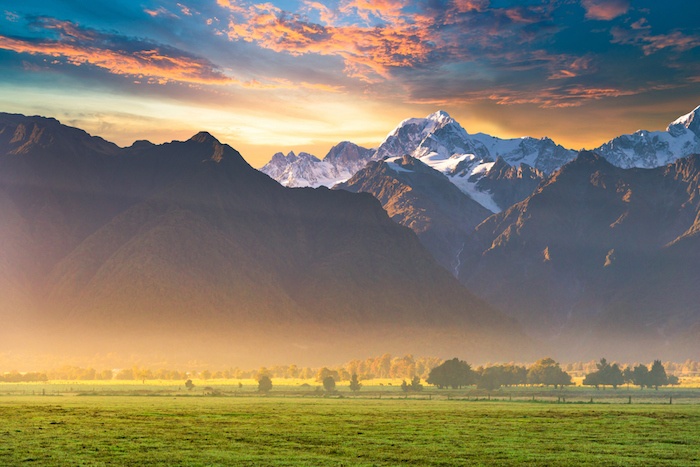 Spectacular views are around every corner on a New Zealand road trip. Credit: Getty
9.
Jump off a bridge

Or ride a fast boat. Or take off in a helicopter and ski your way down a glacier. Adventure is part and parcel of visiting New Zealand but if you're after adrenaline-filled activities, you'll find them in spades. Try bungee jumping (from a bridge or a tower in Auckland), skydiving, the Shotover Jet, heli-skiing or mountain-biking – choose your own high-octane adventure.
---
Flight Centre acknowledges the Traditional Custodians of Country throughout Australia.