Airline Review: Shining A Spotlight On Emirates Airlines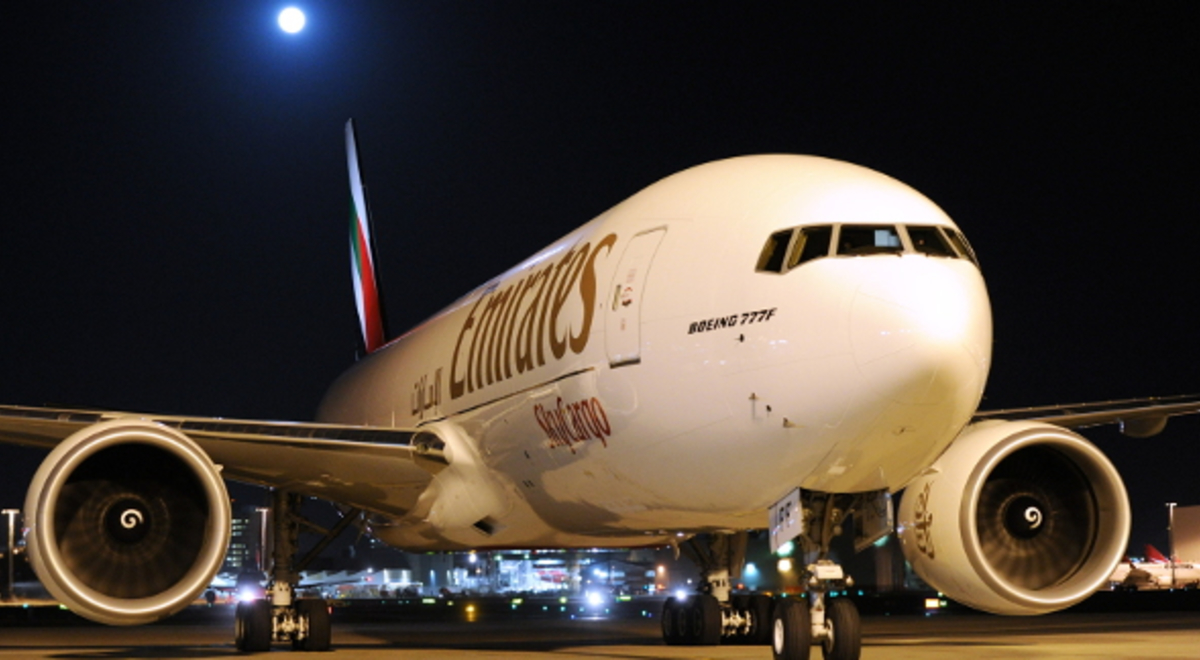 Emirates might not be the oldest carrier in the world, but the UAE's largest airline is clearly in it for the long-haul.
Operating more than 3,300 flights per week to 144-plus cities, Emirates also provides four of the world's longest non-stop commercial flights and is expected to break the world's longest flight record with a service from Dubai to Panama City in February 2016.
This award-winning airline has steadily made a name for itself when it comes to service, growth, excellence and profits.
Unlike most airlines, Emirates houses a mainly wide-bodied fleet of aircraft including the Airbus A330, Airbus A380 and Boeing 777. This suits Emirates' commitment to providing a more comfortable flight in all seating classes.
Cabin Classes
Economy
Emirates has long enjoyed a reputation for its comfortable cabins and attentive service and that's precisely what you'll enjoy on an Economy Class flight.
Seat configurations vary between aircraft, with the majority of seats on the A380 Airbus enjoying a 32-inch (81-centimetre) pitch and an 18-inch (46-centimetre) width, while Boeing 777 aircraft boast an impressive 34-inch (86-centimetre) pitch – although the 3-4-3 seat configuration adds an extra seat per row.
Other Economy Class amenities include in-seat power supply and state-of-the-art seat-back entertainment system, a multi-course meal service, and a wide range of complimentary beverages.
Business
Business Class seating arrangements vary between aircraft. Passengers on Airbus A380 routes enjoy a staggered seating plan, with alternating seats converting into either a 70-inch (118-centimetre) or 79-inch (200-centimetre) fully-reclinable bed. All seats boast a personal mini-bar, privacy screens and touch-screen seat controls for the in-flight entertainment system.
Business Class seats on Boeing 777 flights vary between aircraft, with most featuring a fold-out video screen and an extensive recline. In-flight menus feature multi-course meals and complimentary beverages.
First
First Class cabins on A380-800, Boeing 777-200LR and selected Boeing 777-300ER aircraft contain private suites. Suites feature fully-reclinable flat beds, personal mini-bars and are fully enclosed for privacy. First Class passengers on A380 flights can also enjoy in-flight showers.
In-flight menus include multi-course meals on long-haul flights, while more than 1,500 channels are offered as part of Emirates' ice OnDemand entertainment service.
Entertainment Options
Emirates' award-winning in-flight entertainment offers over 1,500 channels of music, latest release movies and popular TV shows, all delivered directly to your seat.
Dubbed 'ice' for its suite of information, communication and entertainment options, Emirates provides premium in-seat content across its fleet of aircraft. Economy Class passengers on Boeing 777 flights enjoy 10-inch seat-back videos, while those aboard the A380 enjoy the same audio and video on demand 'ice' experience offered to all Business and First Class passengers, with highlight features including live-to-air TV and Digital Widescreen displays.
---
More on the incredible A380. The Heavyweight Champion Of The Skies
Check out our review on Cathay. Airline Review - Spotlight On Cathay Pacific
---
Emirates Airlines Baggage Allowance
Carry-on
Carry-on allowances vary between cabin classes. Economy Class passengers are permitted to bring one piece of carry-on baggage weighing no more than seven kilograms on board. Business and First Class passengers are permitted to bring two pieces of baggage on board, in the form of one small cabin-size case and a non-rigid garment bag. Duty free purchases made for personal use are permitted across all cabin classes.

Remember to take your chargers for your personal electronics in your carry-on so you can use them on board.

Checked
Standard checked baggage allowances vary across Emirates cabin classes. Economy Class passengers are permitted 30 kilograms of checked baggage, Business Class passengers can check 40 kilograms of baggage for passage, while First Class passengers are allowed 50 kilograms of checked baggage.

In addition to higher cabin classes, high-level loyalty program members also receive increased baggage allowances.
Bulky items
Passengers travelling with golf equipment may check one set of golf clubs and one pair of golf shoes free of charge on any Emirates flight, regardless of cabin class. All other sports equipment is subject to excess baggage charges when it exceeds maximum baggage allowance rates. Items that may induce excess baggage charges include bicycles, SCUBA equipment, skis and snowboards, surfboards, and body boards.

Always check with the airlines before taking bulky items as they may have to be sent as freight if they exceed weight and size limits.

Infant baggage
Adult passengers travelling with an infant are permitted to bring one additional piece of checked baggage, as well as one carry cot or fully collapsible stroller on board. Where cabin space is insufficient to bring a carry cot or stroller on board, the items must be checked, but will not count towards checked baggage allowance.

Emirates provide pillows and blankets and changing tables in the toilets for passengers travelling with infants.
Restricted or dangerous goods
Dangerous goods that may represent a security or safety threat are strictly regulated for carriage on Emirates Airlines. Items such as arms and ammunitions, explosive and incendiaries – including flares and firecrackers – knives, letter openers and metal cutlery, razor blades, scissors and certain types of medical equipment must be packed and carried as checked baggage in accordance with Emirates regulations.

If you think you may be travelling with restricted goods, always check with the airline before you leave home to avoid being fined or penalised.
---
Check-In
Emirates passengers can check in for flights one of three ways:
Web
Web check-in is available up to 90 minutes before departure, with the online check-in window opening 24 hours prior to the flight. Simply print the boarding pass and proceed to security once baggage has been checked at the drop-off counter.
Mobile
Mobile check-in operates in the same way to web check-in facilities. However, the e-boarding pass is displayed on an internet-capable mobile phone or tablet.
Airport
Airport check-in is available up to one hour before departure for First and Business Class passengers. Those travelling in Economy Class are advised to check in at least three hours before the flight.
International Check-In Guide
At home
Know what time you need to leave the house to get to the airport
Pack your things, check out our baggage guide
Have your flight itinerary ready
Ensure you have your valid passport ready
Getting there
Be at the airport at least 

120 

minutes prior to scheduled departure time
At the airport
Proceed to check-in counter with passport and itinerary ready
Go through security
Continue through customs
Check the gate number and flight status
Sit down and get comfy!
---
---
Flight Centre acknowledges the Traditional Custodians of Country throughout Australia.